ZERO WASTE FESTIVAL CONTEST
WIN A STARTER KIT FILLED WITH ECO-FRIENDLY ITEMS
The Zero Waste Festival will take place from October 30 to November 1. For the occasion, Earth Day is holding a contest to give away 10 starter kits to help reduce plastic waste.
The starter kits include:
2 reusable silicone bags;
1 trio of beeswax food wraps;
4 mesh produce bags;
1 collapsible, reusable cup.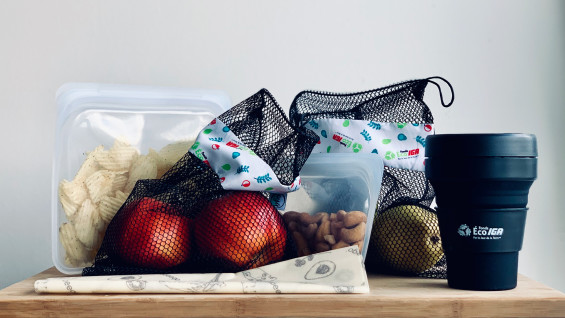 The draw will take place on November 2 and winners will be contacted via email.
Registration to our contest is now closed.