Working to Reduce and Recover Waste
What is Action/Reduction?
Action/Reduction® is a tailored support service that encourages organizations to practice better waste management. While adapting to the realities of public or private organizations, the program provides personalized support to help reduce the percentage of waste sent to landfill or incineration by reducing waste at its source and recovering it through composting or recycling.
Action/Reduction® is also a trademark that refers to our certification program.
The support service includes:
An individual action plan and objectives;
Tailored training courses;
Management tools and personalized follow-ups;
Certification and communication materials to highlight your efforts.
The major advantage of Action/Reduction® rests in its ability to adapt to the needs of the industry it is being applied to—coffee shops, grocery stores, law firms and hair salons generate very different types of waste. Our experts will come up with individual action plans that take the unique reality of your industry into account.
A Strong Commitment
The Action/Reduction® certification issued by Earth Day identifies organizations that are in the process of reducing and recovering their waste.
Various communication tools (certificate, visual materials and articles) are provided alongside the certification to help spread the news about the efforts and best practices being implemented by your organization.
PARTICIPATING ORGANIZATIONS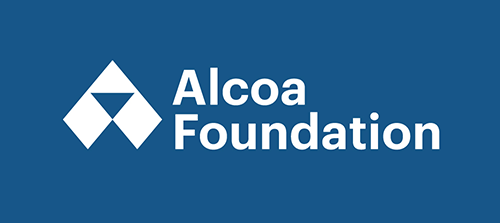 Thanks to the Alcoa Foundation, businesses in the Portneuf, Manicouagan, Bécancour and Nicolet-Yamaska RCMs will benefit from personalized support from Earth Day Canada to reduce their waste at the source.
Find out more