Transition Wow, support in the conversion
and acquisition of electric light trucks
What is Transition Wow?
Transition Wow is a program of conversion and acquisition of light trucks into electric in order to help companies and municipalities in the electrification of their vehicle fleets.
Save money by driving electric
With our Transition Wow program, we offer you:
a turnkey assistance service for the conversion and acquisition of a light truck to electric.
support for the installation of electric charging stations.
performance monitoring and 100% supported 7/7 assistance after the conversion.
management of grant applications.
immediate profitability !
Objective: facilitate and accelerate the energy transition of light trucking in order to contribute to the reduction of greenhouse gas (GHG) emissions from the transportation sector in Quebec.
Savings calculator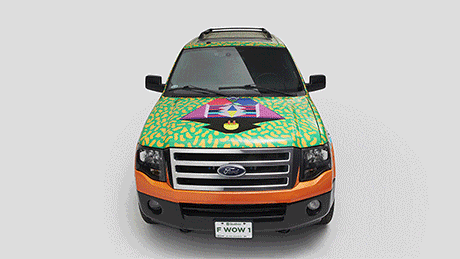 Technology and convertible models
By simply modifying the engine, you become the owner of an electric and ecological truck while maintaining the functionality of all other original equipment.
With the installation of innovative, safe, and efficient technology, even your vehicle that is more than 5 years old and has been driven 100,000 kilometres can qualify for conversion!

Convertible Models :
- Classes 2, 2A, 3 et 4
- Ford trucks, from F-150 to E-450, and GM 1500
- Bearing: 2×4 ou 4×4

Technical details :
- Autonomy: 210km to 250km
- Power: 214 hp/160 kW
- Towing capacity: 14 500 lb
- Intelligent 2-speed automatic transmission
- Engine life of 1 million km
- Recharging in 1 to 8 hours on level 2 or 3 terminals
- Vehicle approved by the Société de l'assurance automobile du Québec
- Basic warranty: 5 years/100,000 km
CONTACT
(514) 728-0116 #243