Transition Wow, support in the conversion
and acquisition of electric light trucks
What is Transition Wow?
Transition Wow is a program of conversion and acquisition of light trucks into electric in order to help companies and municipalities in the electrification of their vehicle fleets.
Save money by driving electric
With our Transition Wow program, we offer you:
a turnkey assistance service for the conversion and acquisition of a light truck to electric.
support for the installation of electric charging stations.
performance monitoring and 100% supported 7/7 assistance after the conversion.
management of grant applications.
additional options tailored to your needs (carsharing service, training for your employees, the opportunity to generate revenue, etc.)
immediate profitability !
Objective: facilitate and accelerate the energy transition of light trucking in order to contribute to the reduction of greenhouse gas (GHG) emissions from the transportation sector in Quebec.
Conversions to Electric
Savings calculator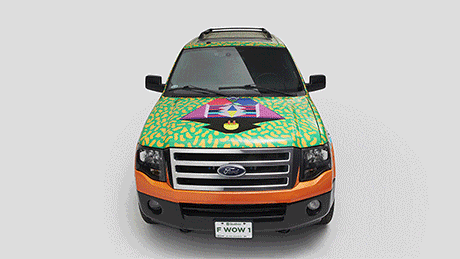 Technology and convertible models
By simply converting the engine (done in Quebec), you become the owner of an electric and ecological truck, while maintaining the functionality of all other original equipment.
With the installation of reliable, safe, and efficient technology, even vehicles that are more than 5 years old and have been driven 200,000 kilometres can qualify for conversion!

Convertible Models :
RAM ProMaster 2500 as well as 3500 trucks, with diesel or gas engines (more conversions available by the end of 2022).

Technical details :
- Autonomy: 200km to 250km
- Power: 281 hp/210 kW
- Max load: 4 100 lb
- Engine life of 1 million km
- Recharges in 1 to 6.5 hours at level 2 or 3 terminals
- Vehicle approved by the Société de l'assurance automobile du Québec
- Basic warranty: 2 years/25,000 km

Click here to download the comprehensive list of technical specifications (in French).
The advantages
In addition to improved driving comfort, converting a light truck to electric has several advantages:
Reduce your GHG emissions: approximately 9 tons of GHGs eliminated per year.
Save in operating costs: approximately $4,000 in fuel savings and a 50% reduction in maintenance costs per year*.
Simplify your energy transition: thanks to complete and personalized support including warranty and vehicle maintenance services provided by specialists as well as assistance in applying for government grants.
*based on 20,000 km per year, 19 litres/100 km, according to Environment and Climate Change Canada data,
National Inventory Report 1990-2017, Appendix 6
The purchase of new electric vehicles
100% electric trucks will be available for purchase through the Transition Wow program in the summer of 2022. Stay tuned! If you have any questions, do not hesitate to contact us.
CONTACT
(514) 728-0116 #243
Transition Wow's service vehicule bears the visual signature of Montreal artist Dominique Pétrin.