Media campaign 2021
Take Care Of The Planet
Discover Earth Day Canada's Campaign For 2021
Playing on absurdity and irony, the 2021 edition of the Earth Day campaign features animals that have to clean up their polluted environments themselves. Earth Day Canada hopes to raise awareness among Canadians about the urgency of taking action for the environment and to encourage them to take concrete action to take care of the planet on a daily basis. For the fourth consecutive year, the creative agency lg2 has designed the Earth Day campaign.

Earth Day 2021

Let's take care of the planet ✨
Watch the 2021 campaign clip!
Let's take care of the planet
It's time to take care of our planet and there are many simple daily actions that you can take to do so. It can be as simple as picking up one piece of trash everyday or as large as a riverbank cleanup. The new Earth Day Canada campaign invites Canadians to share the actions they are completing to take care of the planet through video testimonials ("stories") on social networks. #TakeCareofThePlanet #EarthDay2021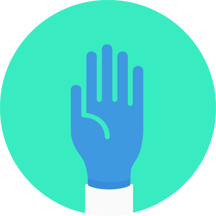 SHARE YOUR ACTIONS
The celebration of Earth Day is also an opportunity to take action for the environment. Not sure what you can do? Check out our suggestions of activities to do at home and in your community. Don't hesitate to consult our online calendar to register your activities and find virtual or local events!
For the second year in a row, Earth Day Canada is encouraging municipalities to play a role in the ecological transition. Discover the municipalities that are taking a stand for the environment and are committed to making a difference on Earth Day and every day.