Blog & News
Tips and tricks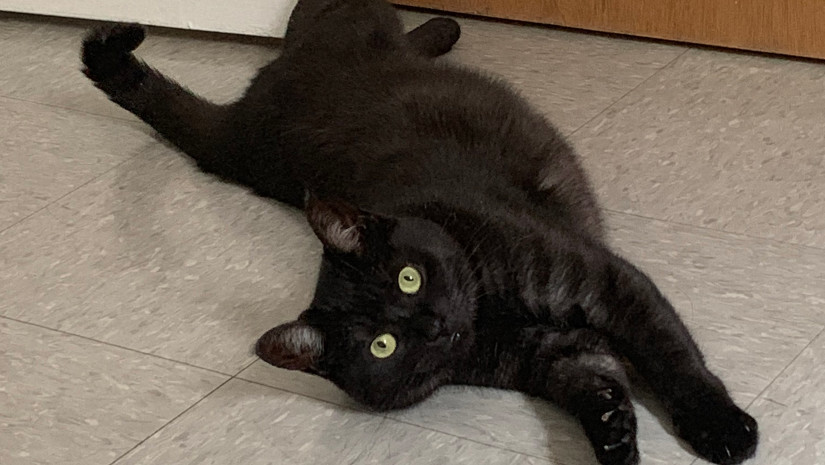 Those who know me know my passion for cats! They fascinate me. So it's only natural that, almost 3 years ago, I brought a little kitten into my life. Her name is Nucky. You'll see, she's going to be the star of this article.

Many people point out that having a cat is not very ecological, especially because it creates a lot of waste and it also requires buying many different things. Is it possible to address this and reduce your cat's ecological footprint?

Spoiler alert: the answer is yes!

Unique and homemade toys

When you welcome a new furry companion into your home, you want to give them toys to play with. It's normal, I did it too. But as you get to know your new furry friend, you'll discover that they like to play with… all sorts of simple, unpredictable things!

At home, anything can work: little pieces of string from old Christmas wrappings, tassels from old slippers, corks, rubber bands… Nucky is sometimes full of surprises!
Be careful, however, to make sure that these toys recycled from other objects are not dangerous for your pet. Always keep an eye on them, like you would a child!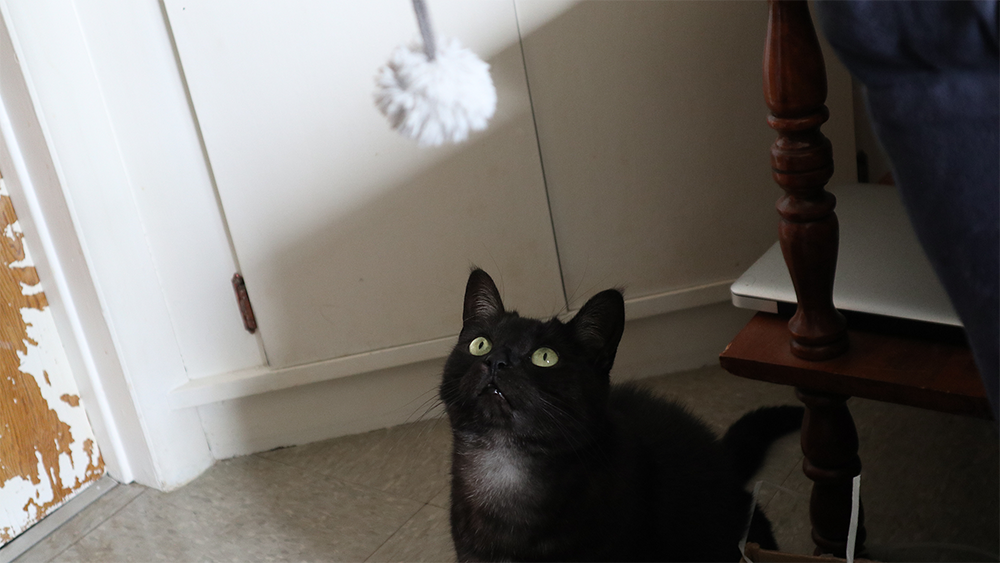 Litter, a delicate subject

I'll tell you right away: it's best if your cat can go outside. It does its business there, it's 100% natural, and it doesn't create waste.

If you have an indoor cat like me, things get complicated.

I've always preferred a litter with a mixture that is as safe as possible, both for the environment and for my cat's health.

Many litters have ingredients that can be harmful both for our planet but also for our four-legged companion.

At our place, our litter is compostable, but note that in many municipalities, you cannot mix it with your traditional compost. Also, compost containing litter cannot be used on your vegetable garden because cat excrement can contain toxic bacteria.

Another important point to note: do not flush your litter down the toilet, you risk contaminating the water.

So if you live in an apartment like I do and you can't create a special compost in the back of your garden, the best thing would be to try other alternatives. Otherwise, your litter will just end up in the garbage and then in the landfill.
It's even possible to make your own litter for your cat. I haven't yet embarked on the adventure, but it certainly is a good ecological alternative!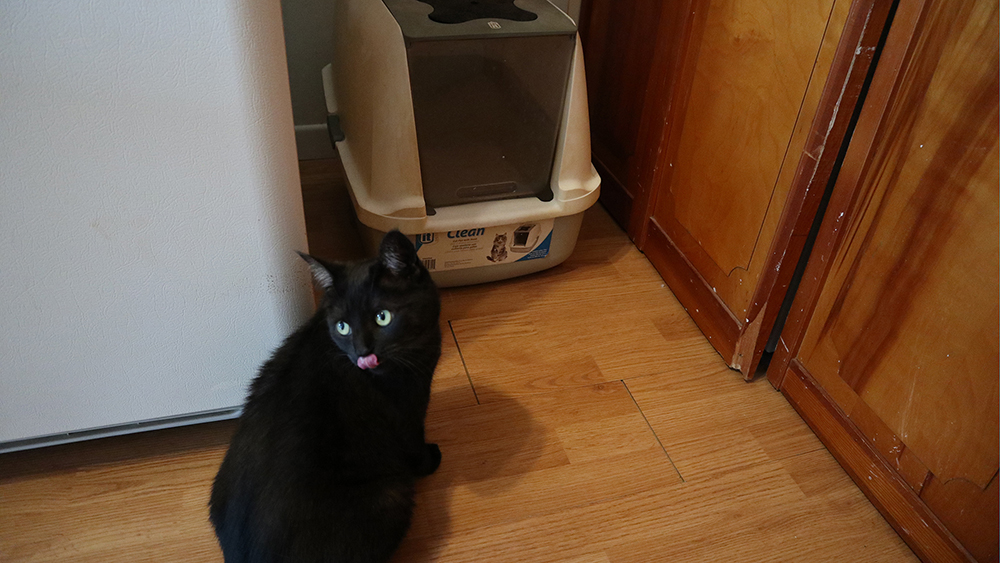 Sleeping, perching, and hiding using recycled materials

When it comes to creating resting places or perches for your favorite companion, it's time to let your imagination run wild!

Cardboard, a scratching post turned into a perch (yes yes it's possible), a second hand cushion for relaxing in the sun next to the window, one of your old sweaters… your cat likes simple things!

It is all about how you place their things. Don't forget that a cat likes to perch and to have really quiet places.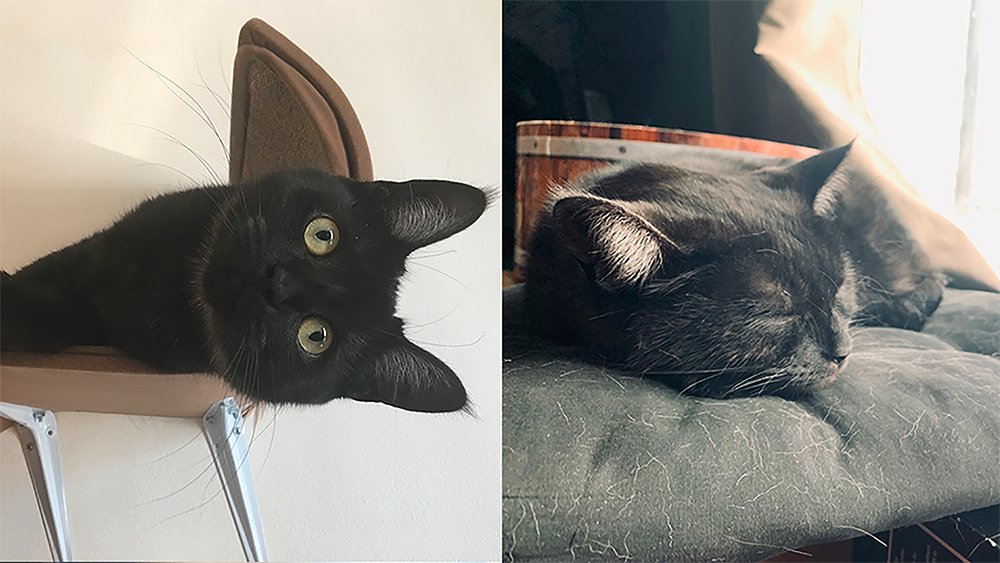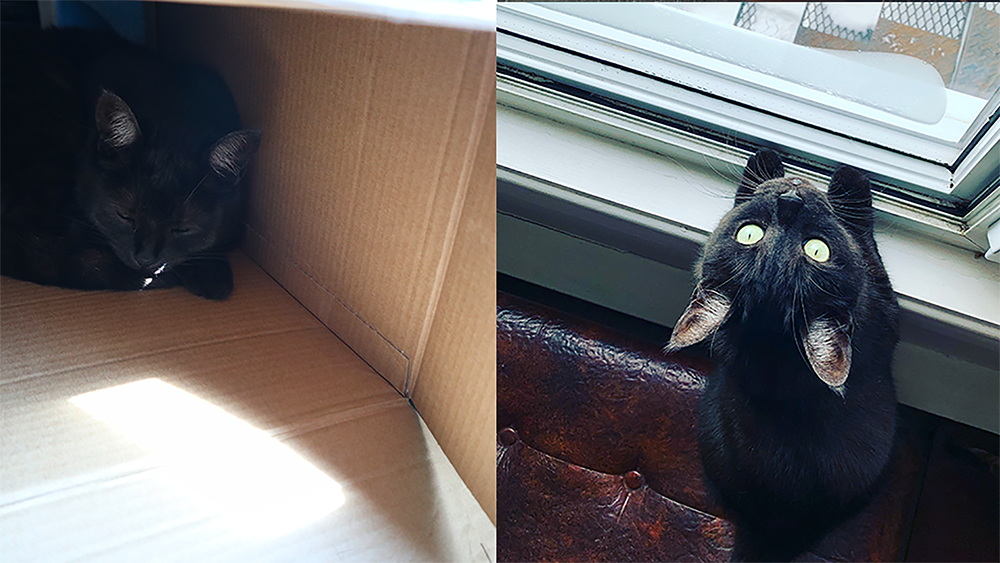 Become your cat's chef! 

Some people prefer to cook for their cat themselves in order to avoid producing extra waste with food packaging.

I can't do this with my cat (who is on a special diet) but if you want to cook for your kitty, you have to be very careful when preparing her food.

There is some information online to help you prepare the best cat food, but please take the time to discuss this with your vet to make sure you give your cat what is best.

Otherwise, when can we start buying cat food in bulk?

As you can see, there are several things you can do to reduce your cat's ecological footprint. The most important thing is to always make sure that your furry friend's needs are well respected so that they live as long as possible in good health.

---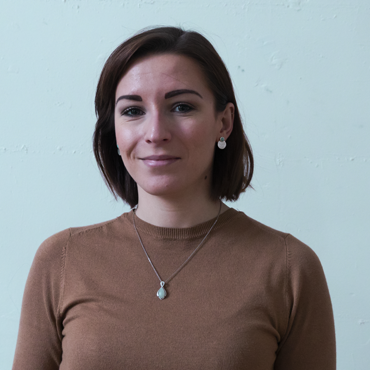 Related posts :
---