Blog & News
Waste management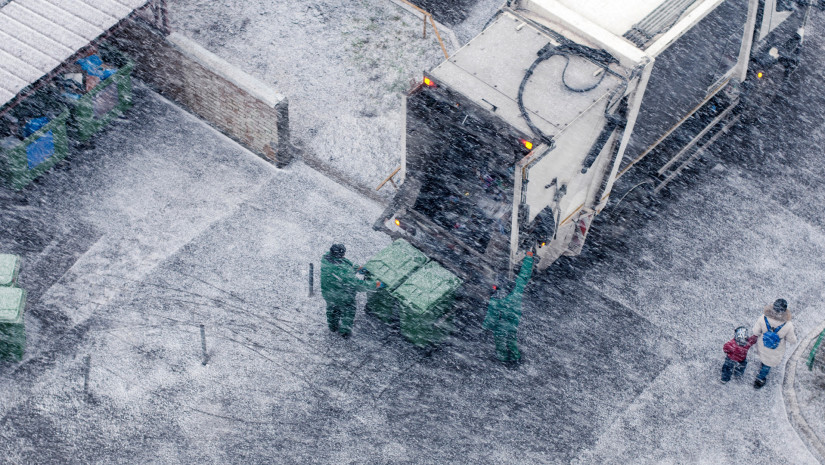 At home, more and more people are placing an importance on better waste management, supported by accessible and efficient municipal collections that facilitate composting and recycling.
For ICIs (industries, commerce, and institutions), including grocery stores, it's a lot more complicated to become involved in this process, a reality that is clearly expressed in Recyc-Québec's latest Report Card!
If we take the example of organic waste, ICIs are the source of more than half of the total materials generated in Quebec, yet they recover only 8%! It's easy to see there's still a long way to go to help organizations of all sizes tackle this mission.
Our team is continuing this work with IGA merchants as part of the Action/Reduction certification. And with close to 300 stores supported across Quebec and New Brunswick, there are issues, especially out in the country! This is the reality of waste management in remote areas and we're sharing it with you in this article!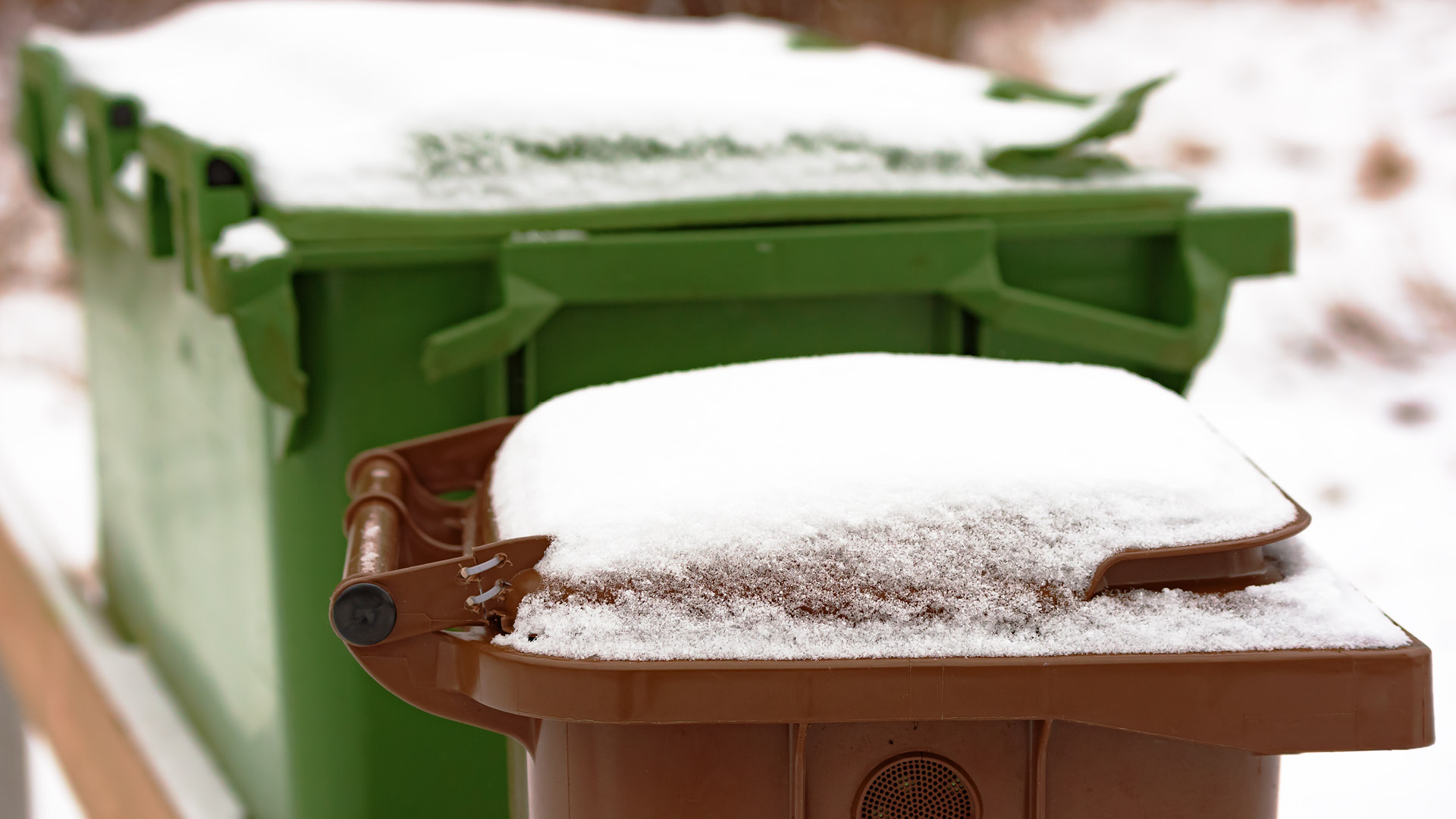 Collections that are still in their early stages, even for the general public!
As the example of Quebec City shows, implementing municipal collections is not that easy, especially when it comes to food waste. And while the rollout of the brown bin is well underway across the province, it's often overlooked that we're still in the initial stages and therefore far from being able to meet the needs of large emitters.
The example of Abitibi is remarkable! In 2019, 12 of the 17 municipalities in the RCM mobilized to start brown bin collection and have been setting up a composting facility. Parallel to this, still in the same RCM, the towns of La Corne, Landrienne, Saint-Félix-de-Dalquier and Saint-Marc-de-Figuery are joining forces to provide access to a rotating industrial composter.
The system works for the population but is too small to be accessible to businesses. Only the municipality of Amos, equipped with a larger platform, offers its services to ICIs—and that's only been possible for a few months! Other businesses in the area should continue to use private collectors.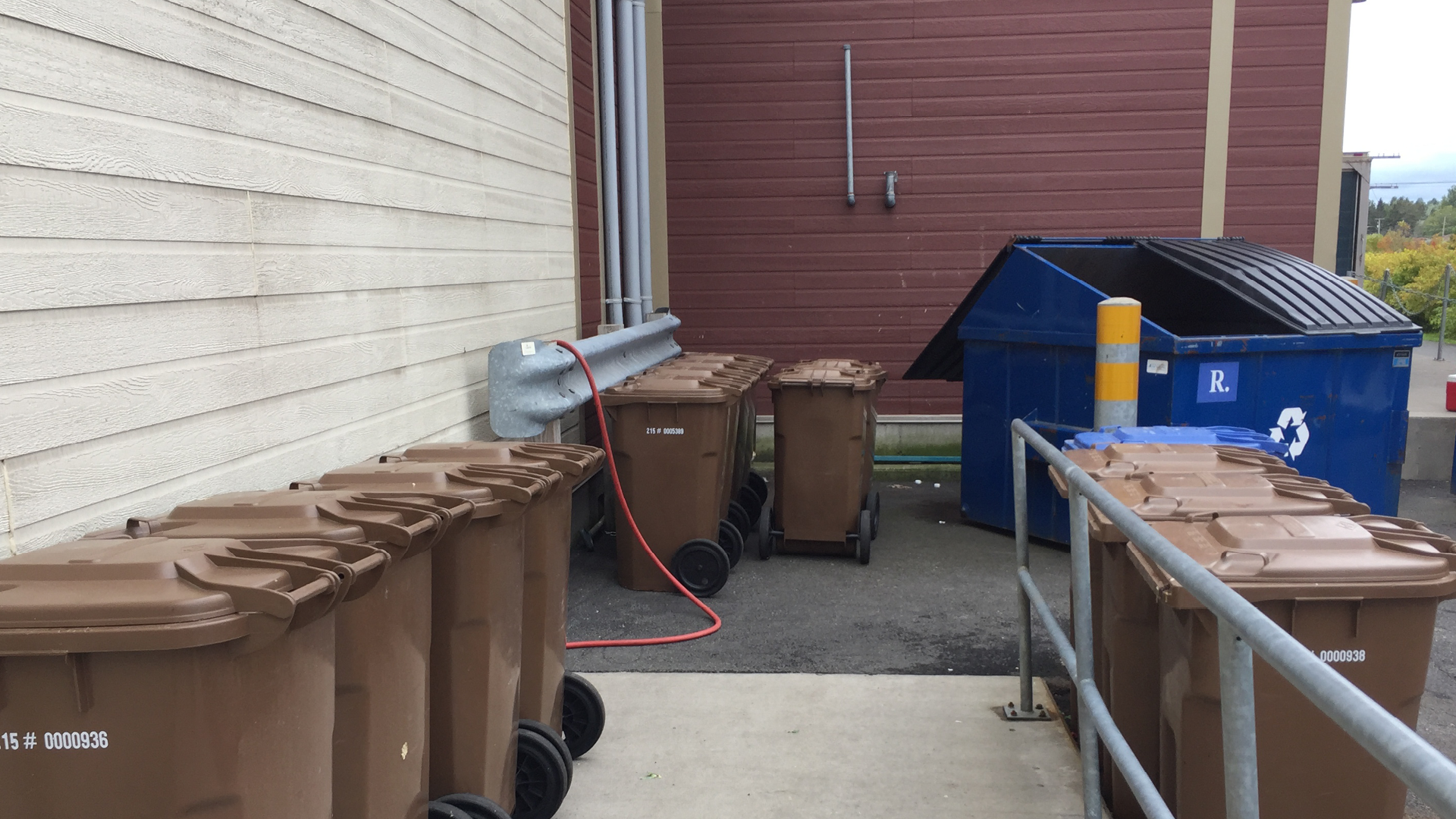 Variable accessibility for businesses!
Even when the residential system is in place, access to infrastructure still isn't guaranteed! While some cities can integrate businesses into municipal collections, other areas are not even served by private services.
In Lévis, in the Chaudières Appalaches region, the IGA stores have access to all the collections by the city while in New Brunswick, there is no option with either the city, or with private suppliers; and despite the interest of the merchants, a part of the residues cannot be recovered. Fortunately, cardboard and plastic film are recovered by an internal system at IGA and waste oil collectors serve the area, but organic materials and some recycling have no recovery path.
And when municipal collections are available, they're sometimes poorly adapted to the realities of ICIs. The wheeled bins we have at home take up a lot of space and are not practical for larger volumes. The more suitable containers are sometimes offered as part of programs developed by local authorities, but are rarely available from the city. Return to private collectors, when available!
Much further out
And yes, paid services aren't always available everywhere in the territory! If setting up in remote areas is difficult for municipalities, it's just as difficult for private providers, with little profitability. The equipment must be delivered over greater distances, implying longer delivery times with impacts on the collection rate. The logistics are more difficult and it's tough to propose new recovery channels, like for polystyrene.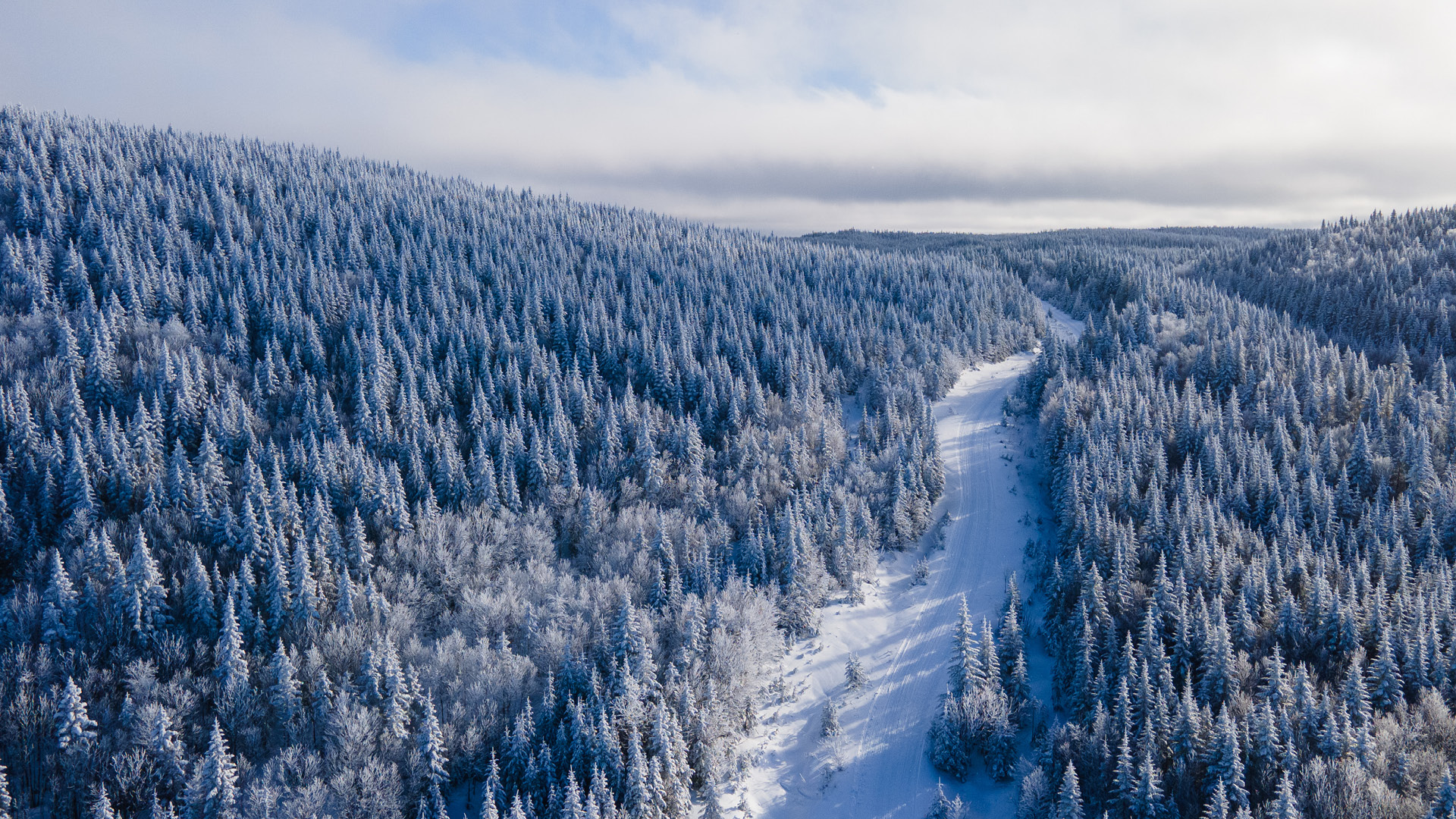 The Gaspé region is a good example of geographically remote areas presenting a challenge. Some IGA merchants are motivated to implement compost collection as soon as possible, but the frequency of collection is holding back the process. As the collections offered by private suppliers are spaced out, the material freezes, and it becomes difficult or even impossible to empty the contents accumulated throughout the winter. New habits are thus difficult to implement.
A lack of resources
When collections aren't the issue, a lack of resources is the issue.
For these businesses, geographical distance also means distance from support structures. Proper sorting of materials requires some knowledge and practice and therefore requires trained personnel. On top of this, there's the unprecedented labour shortage, which impacts waste management in stores.
With this in mind, our team organizes regional tours to visit and offer personalized support to IGA stores in remote areas. This includes staff training to assist in the establishing of new collections.
This is the plan for stores in the Lac-Saint-Jean municipality, which now have access to compost collection with private and municipal services, as well as for the Beauce store, which has just implemented compost collection with a private supplier in January 2023.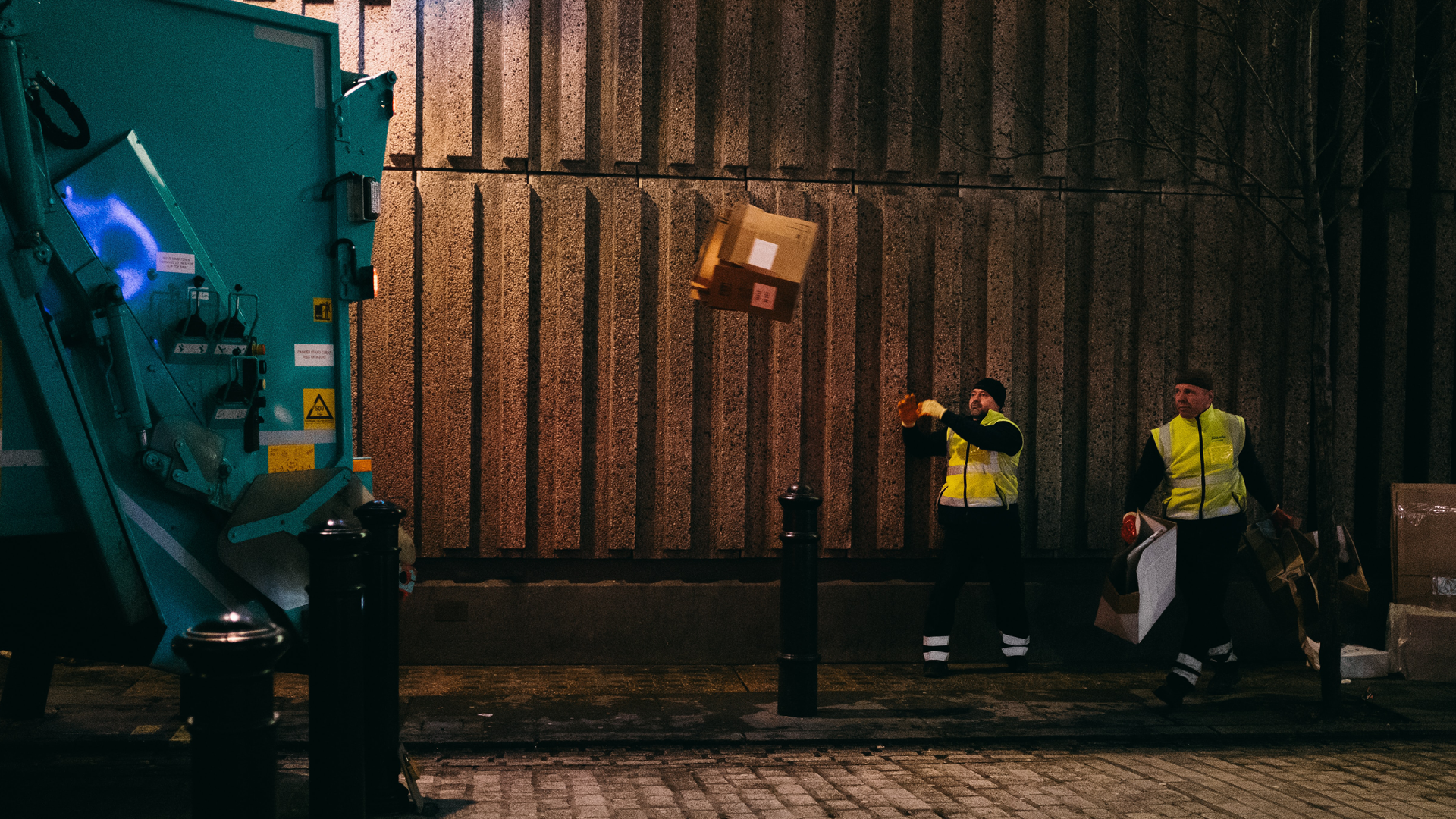 Progress is being made to ingrain waste management into the practices of organizations. The government is providing incentives by increasing the landfill fee next year. The signal is clear to ICIs: throw-everything-away is no longer a long-term option.
Deployment of collections and specific support programs also gives a huge boost to professionals in all sectors, who are often powerless when faced with the challenges.
Across the IGA network, the difference is substantial: in 2022, 200 stores were participating in the collection of organic waste, compared to only 95 just five years ago. A great progression (210%!) that we are continuing to support on the ground!
---
---
Related posts :
---