Blog & News
Food fight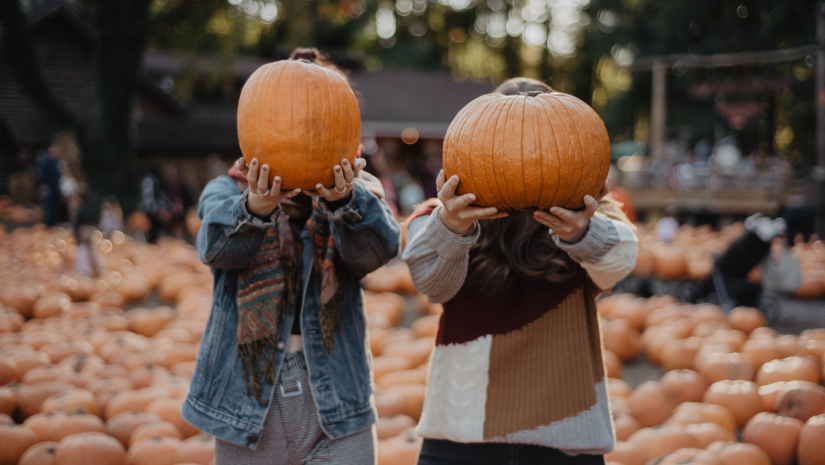 With everybody's favourite spooky holiday just around the corner, what better time to take a trip to your local farm, catch a ride into the pumpkin fields, and pick the perfect pumpkin!
Carving pumpkins has been a Halloween tradition for many years, and why wouldn't it be? It's a fun family-friendly activity, and a great way to make your own decor.
But wait. There's something else about pumpkins that makes them so special… oh ya! They are completely edible and compostable! Unfortunately, eating and composting Halloween pumpkins is not a common practice. Canadians buy over 10 million pumpkins a year and most of them are tossed out. That's scary to think about… and we want to help change it!
Food Waste: Pumpkin Edition
Food waste is defined as food that is intended and able to be consumed but is discarded or thrown away without being eaten. In 2017, it was estimated that Canadians threw away 63% of perfectly edible food. Also in 2017, production of pumpkins in Canada was estimated to be 82, 619 metric tonnes. Imagine all the good that could have been done with those pumpkins!
Luckily, we are here to help. It can be daunting to change the way you've always done something. That's why we want to offer you simple, easy solutions to ensure your jack-o-lanterns or decorative pumpkins are more than just eye-candy this year.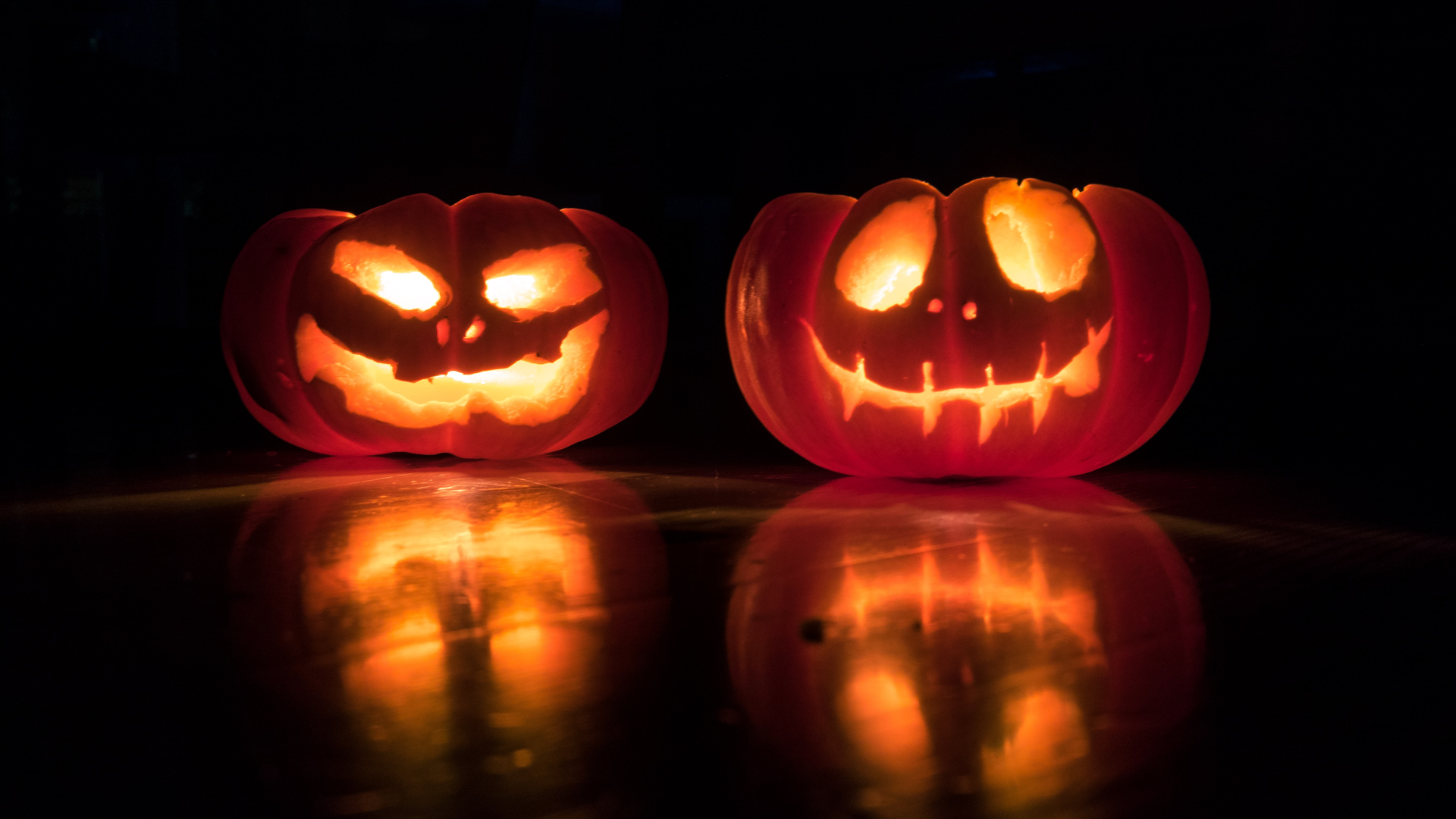 The Life of a Jack-O-Lantern
It is possible for your pumpkin or jack-o-lantern to have a sustainable life, from beginning to end. We've included some ideas on how you can improve your pumpkin's ecological footprint.
Purchase Locally or Grown Your Own
So, you're going to go out and buy a pumpkin this Halloween. Where do you start? How do you make this sustainable? Well, an easy way to ensure a smaller ecological footprint this Halloween is by shopping for your pumpkins locally. Nearly all towns in Canada are located near a pumpkin patch for easy picking. If you don't have any near you or they aren't available to the public, ask your local grocer where their pumpkins come from. They may be purchased locally!
Still no luck with locally-grown pumpkins? Well, why not grow your own!? Depending on where you live within Canada and your local climate, you will be able to grow pumpkins in your own backyard. Keep in mind, though, pumpkins can get big!
Psst…. pumpkins can grow to be over 2,000 pounds under the perfect conditions!!!!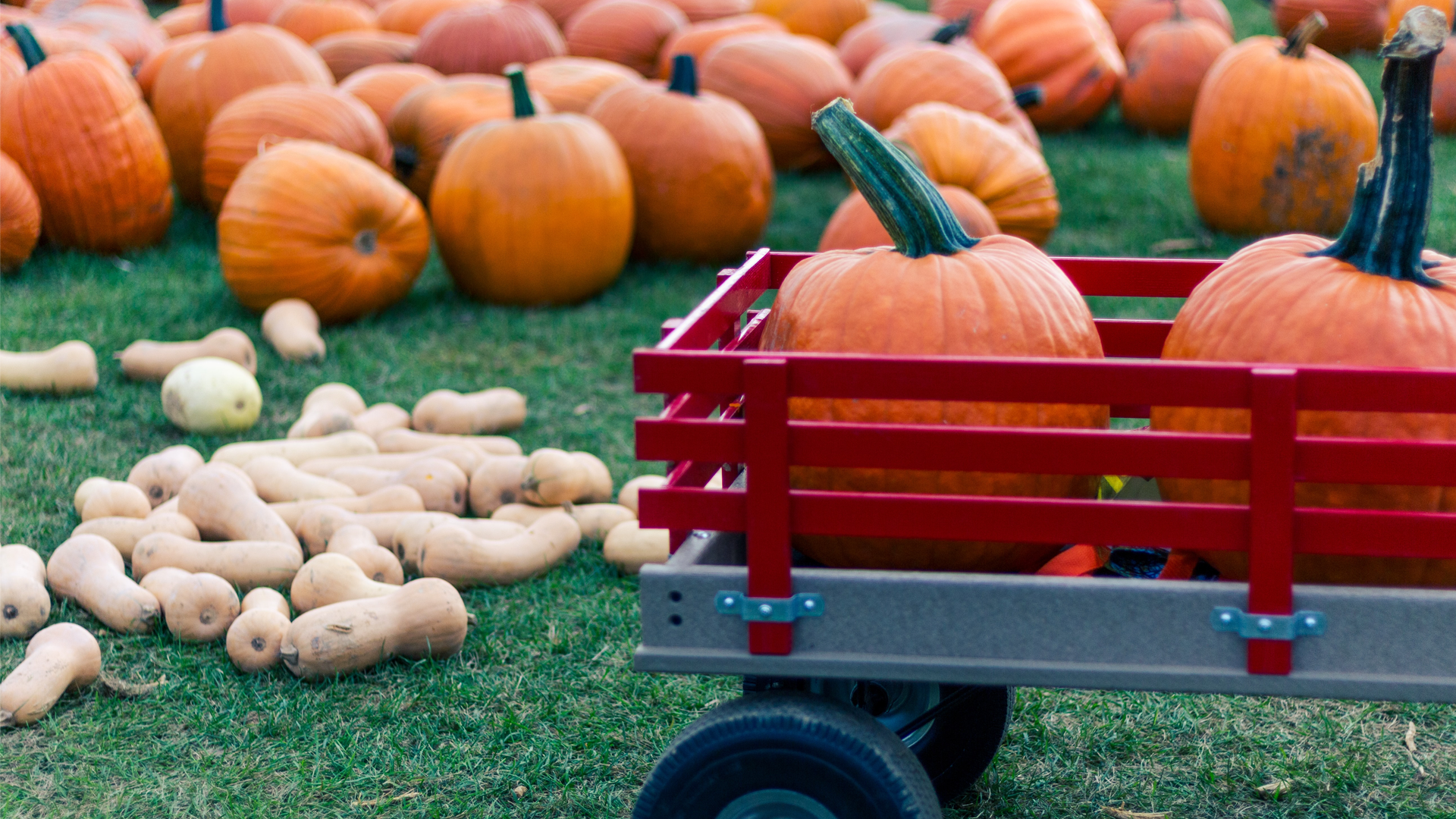 Eat Every Part of the Pumpkin
It may seem obvious, but you can actually eat your pumpkins or jack-o-lanterns – the whole pumpkin is edible! Generally, the pumpkins that are grown for jack-o-lanterns are not as flavourful as other varieties, such as sugar pie pumpkins, but that doesn't mean they aren't edible.
There are many easy recipes that involve pumpkins. To make your research easier, we've included some of our favourites, below. Of course, you could always make the classic pumpkin pie and roasted seeds! Yum!!
Peel: Pumpkin Crisps
Flesh: How To Use All Parts Of The Pumpkin
Seeds: Pumpkin Seed Pesto
Stem: Stir-Fried Pumpkin Stems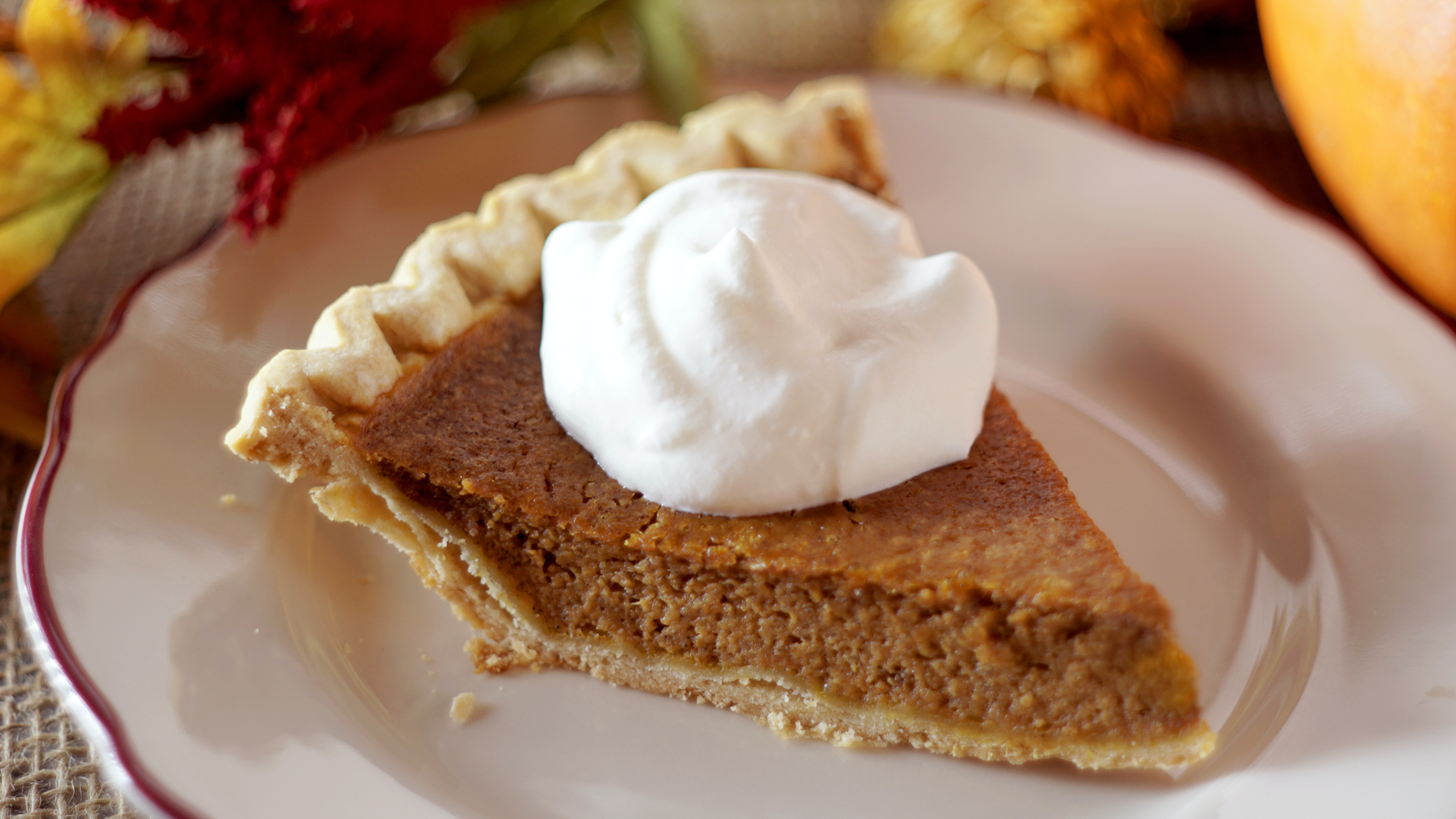 Tips for Eating Your Jack-O-Lantern
If you're planning on creating a delicious meal out of your pumpkin, there are some tips that you should follow to get the best result.
1. Keep your pumpkin uncarved for as long as possible to ensure freshness.
2. Save the stringy parts and seeds as soon as you carve. They make tasty treats!
3. If you're putting the pumpkin outside, ensure the temperature is cool and that it's in a shady place.
4. Be your own judge of its quality. If there is any mold or squishy sections, do not eat it.
If you're wary about eating a carved pumpkin, why not skip the carving this year? There are plenty of ways to decorate your pumpkin that don't involve breaking it open. You can use a marker to draw on it, cut out shapes using construction paper or cardboard, use items from your yard, use mod podge to add pressed flowers or leaves, and so many more!
Donate Your Pumpkin
Humans aren't the only ones who love to eat pumpkins, so do our animal friends! Many farms or animal sanctuaries across Canada have begun accepting donations of pumpkins to feed to their animals. Do some research for your area and call your local farms to see if any are accepting donations. You could even work with friends, family, co-workers, and neighbours to collect several pumpkins and donate them all together, saving time and gas by only doing one drop-off.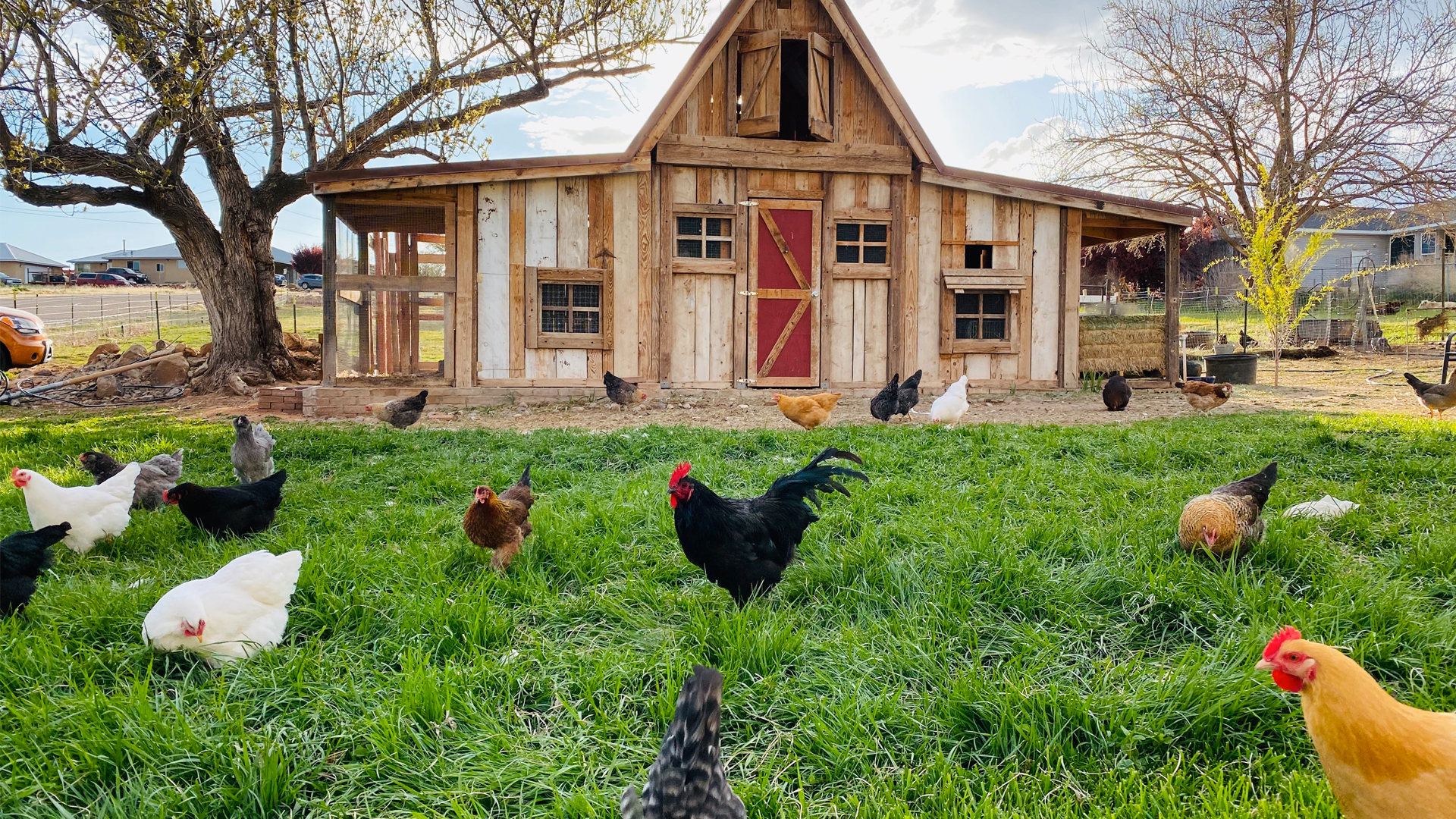 Compost, Compost, Compost!
If all else fails, rather than tossing your pumpkin in the garbage, compost it! Pumpkins and other organic wastes that are sent to the landfill not only take up space but produce harmful environmental impacts. As organic waste decomposes, it produces methane, a greenhouse gas that contributes significantly to climate change. This decomposition also produces water that has the potential to leak from a landfill and contaminate nearby land, water, and animals.
If your area doesn't have a municipal compost system, you can compost on your own in your backyard or on your balcony. If you are composting your jack-o-lantern, make sure that you remove any candles and candle wax from the inside, as these are not compostable materials.
This Halloween, make a sustainable change and let your pumpkins have a life beyond becoming a jack-o-lantern. We encourage you to pass this message onto your family and friends – they may not know how sustainable pumpkins can be!
Sources
Ageing Landfills – Development and Processes, Monica Östman
Food Organic Waste, Government of British Columbia
Halloween…By The Numbers, Statistics Canada
Municipal Solid Waste and Greenhouse GasesFood Organic Waste, Government of Canada
Using Pumpkins to Talk About Food Waste, Hubbub
15 Winter Squash and Pumpkins Varieties, The Spruce Eats
---
Related posts :
---