Blog & News
News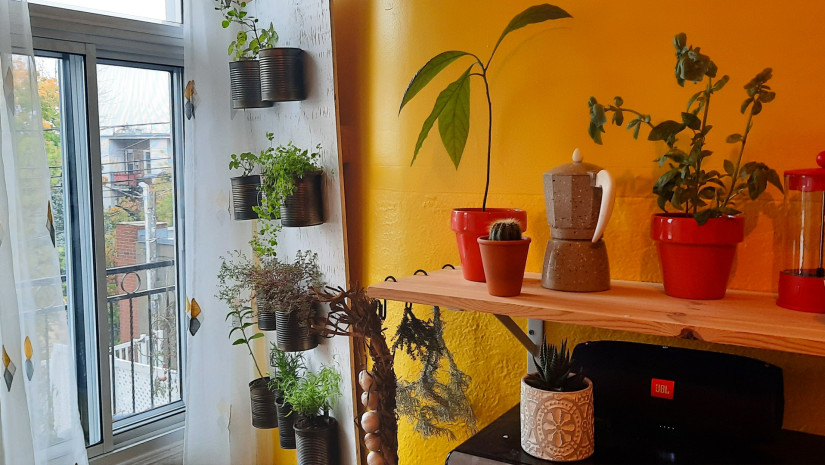 Summer is always a great time to garden in outdoor spaces or turn your balcony into a green oasis. This year, I even took part in a few webinars on urban gardening and found out tons of useful information. Then when fall arrived, I wanted to keep experimenting with my garden and let's face it—I just didn't want to give up the pots of fresh herbs that I had appreciated so much over the summer!
That's how I got the idea of building a vertical herb garden in my kitchen. In addition to adding a touch of style to the room, it would also provide fresh herbs for cooking! I dove headfirst into the challenge and to my surprise it was easier than I thought! Here's how to build your own vertical garden so you can enjoy fresh herbs during the winter.
#1 The importance of light
First and foremost, you need to find a spot with good light exposure. It's important to choose an ideal location so your plants have a better chance of survival (and growth)! If you don't have a large window or skylight, you could install fluorescent tube lighting in cool white or warm white. But you don't have to decide now—you can always add It later if you feel like your herbs need more vitamin D.
#2 Finding your materials
Since my boyfriend and I like to use salvaged materials for our projects, we decided to build our vertical garden with materials we already had on hand. Be creative! Look through your cupboards or recycling bin or see if your friends and neighbours have what you need. You can also check YouTube or Pinterest for inspiration and make a sketch of your ideal herb wall!
Here's what I used for this project:
● A wooden board (2′ x 4′)
● 10 tin cans to be repurposed as planters (large sizes are preferable)
● 10 screws and 10 washers (one for each can)
● A selection of organic herbs
● 3 packs of mirror hangers (to hang the board on the wall)
● A drill and drill bits
● The right paint for your materials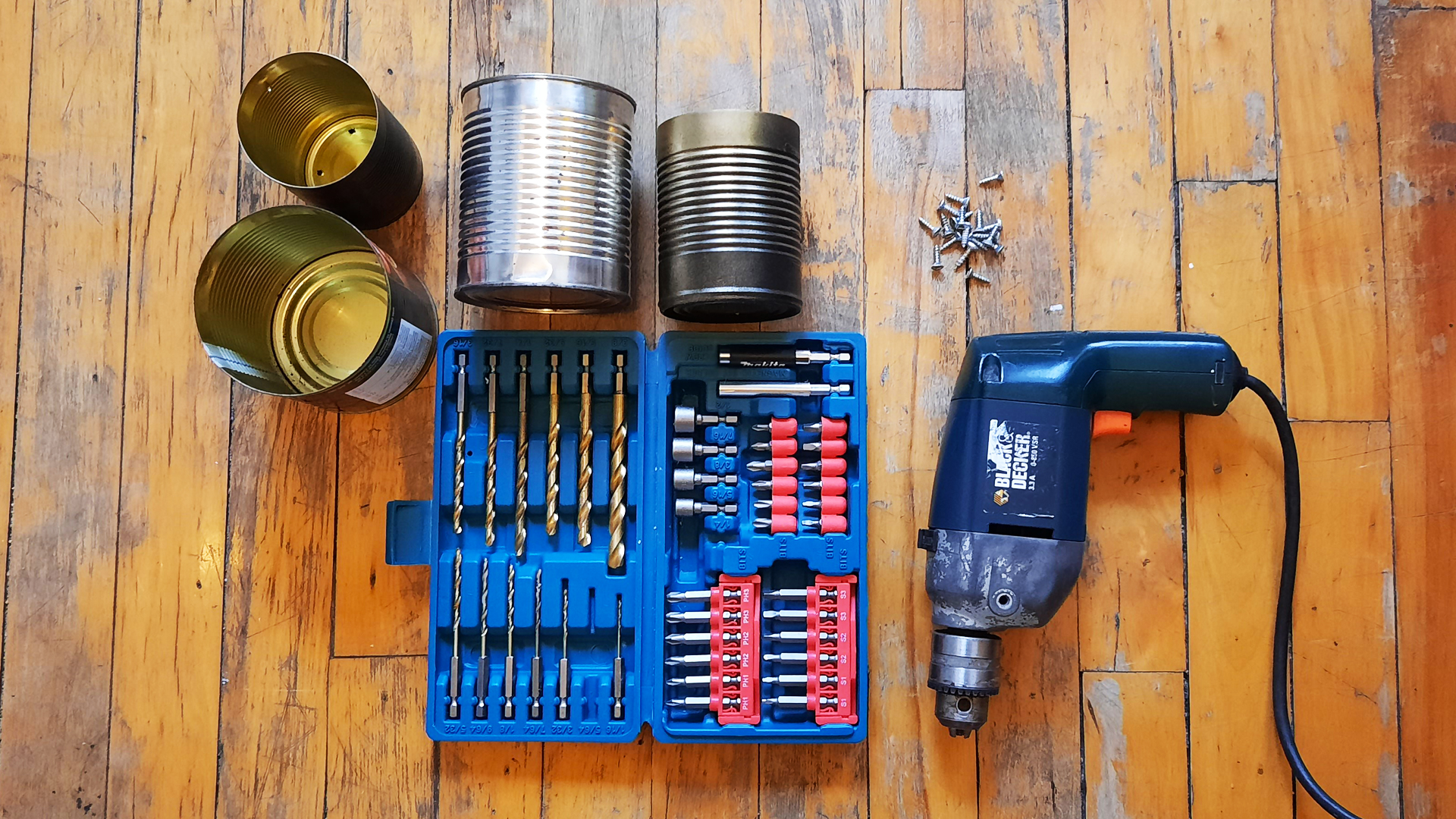 #3 Getting started
Once you have everything you need, it's time throw on your DIY clothes and spring into action!
Step 1: Decorate the cans and board to your liking, giving free rein to your imagination!
Step 2: Fasten the cans to the board
1. Drill 3 or 4 holes into the bottom of each can to let the plants breathe and prevent water from collecting at the bottom. Holes about the size of a wooden pencil will do.
2. Next, drill a hole about 2 cm from the bottom of each can where you'll use screws to fasten the cans to the board.
3. Once you've drilled all the holes, position the cans on the board according to your sketch. Fit a washer and screw into one of the holes you just drilled and screw the can into the board. You've just installed your first planter!
4. Repeat the last step until all of your planters are installed.
Step 3: Mount the board on the wall.
You may want to mount your board directly on the wall. We chose to leave a space between the board and the wall so we can add an automatic irrigation system that will pass behind the board.
You'll need to install 12 mirror hangers—6 on the wall and 6 on the back of the board. This method will make it easy to take down the board as necessary to repot your plants, add some compost or prune your herbs.
1. Screw 6 hangers onto the wall in the same direction as shown in the below photo.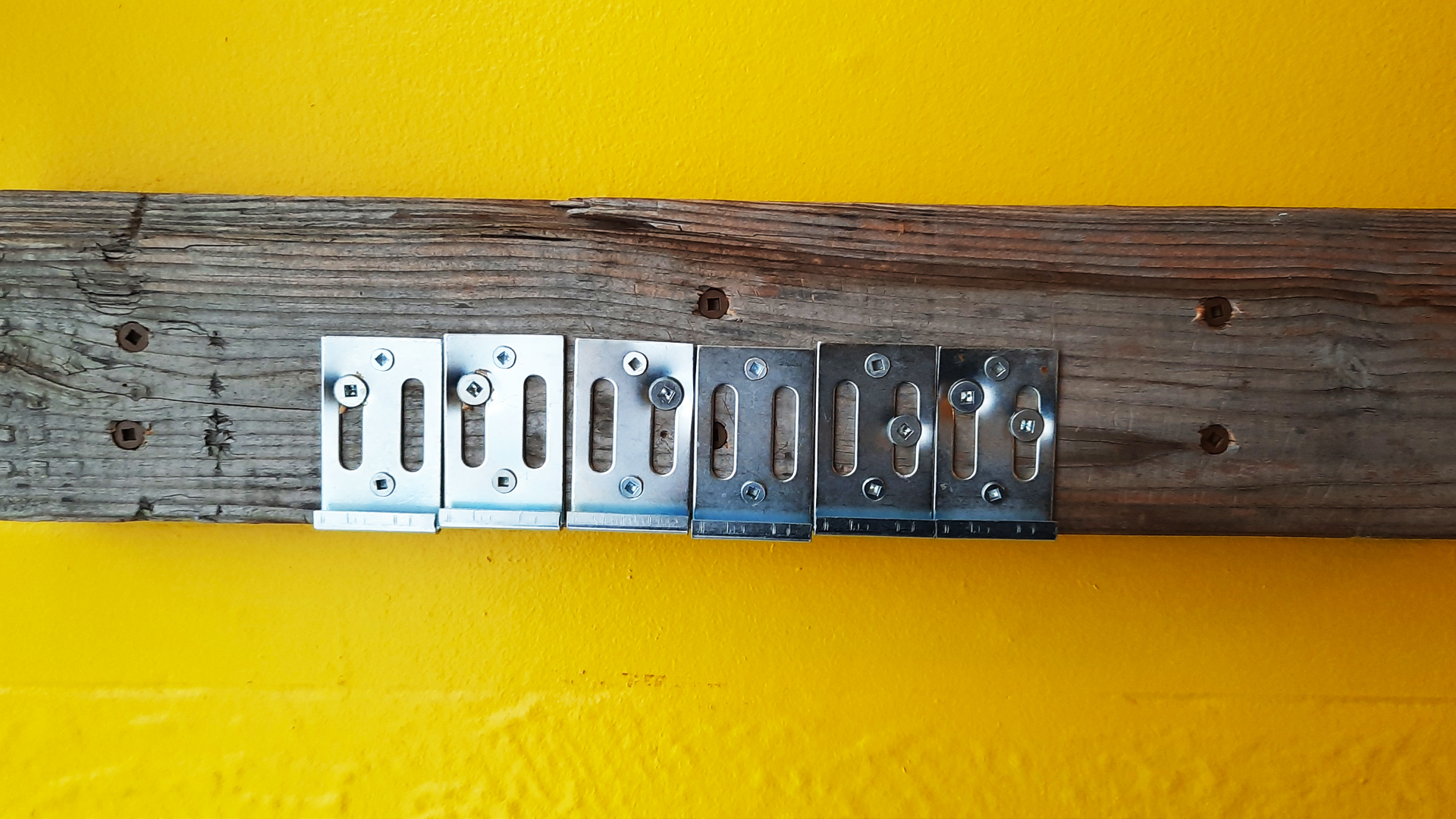 2. Screw the other 6 hangers onto the back of the board in the opposite direction so that the hangers will fit together.
And there you go—you're ready to mount your herbs on the wall!
#4 Selecting your herbs
Well, it looks like you're ready to choose which herbs you want to grow in your vertical garden. You have several options: you can use cuttings from the herb garden on your balcony or purchase organic herbs from an urban greenhouse in Montreal. A quick online search will help you locate the closest one. Find out which varieties are best suited to indoor growing and the proper way to take care of them to maximize your chances of enjoying a thriving vertical garden!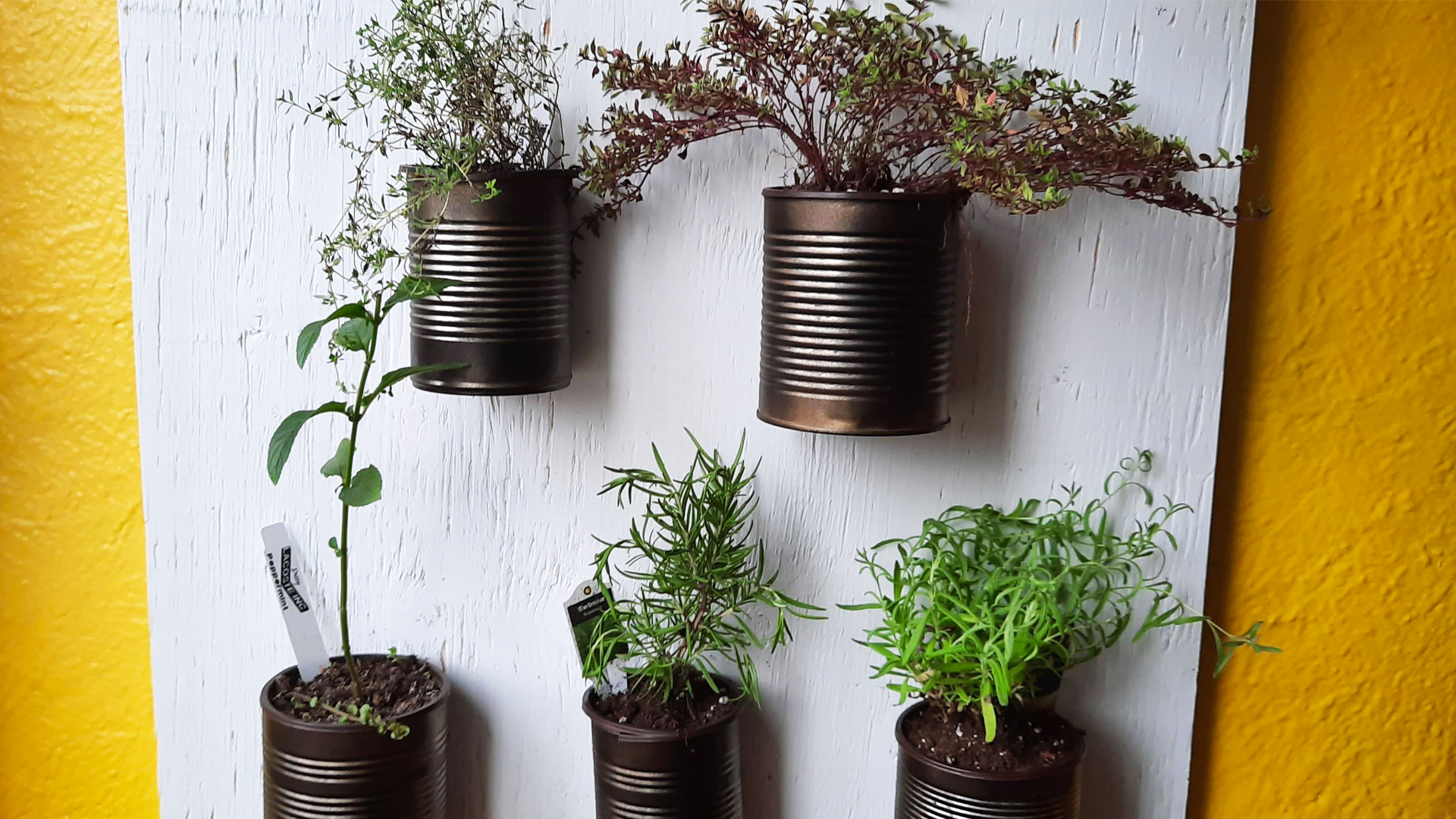 I hope you're as excited about this project as I am! After all, cooking with fresh herbs, completing your own DIY project and taking a step towards food autonomy are everyday pleasures that everyone should enjoy—don't you think?
---
Related posts :
---