Blog & News
Unclassified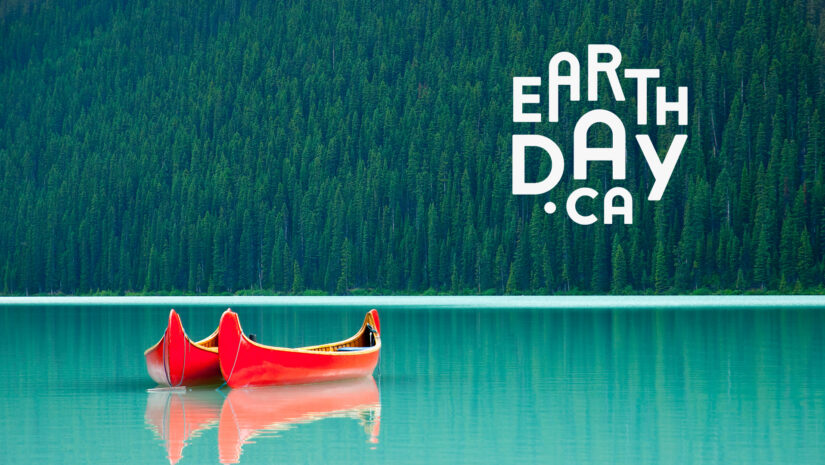 This year marks the 30th anniversary of the Earth Day trademark in Canada. While for many of us these words symbolize an international celebration designed to raise awareness about the importance of caring for our planet and its ecosystems, for other mercantile organizations it's a means of greenwashing. Let's take advantage of this celebration to remind ourselves of what lies behind the registration of the "Earth Day" trademark.
The history of the environmental movement and Earth Day Canada
It was around 1970 that a philosophy calling out the (industrial and technological) comforts of our Western societies led to taking conscious of the human and natural limits imposed by our modern civilization, highlighting the environmental impacts it entailed. This is how environmental awareness evolved into a green movement.
In April 1970, U.S. Senator Nelson, inspired by a recent UNESCO proposal to honor the Earth at the spring solstice, called for a national day of environmental education. This day, dubbed "Earth Day", went on to evolve into what we know today: an international movement.
Some twenty years later, a Canadian organization rooted itself in the much-needed environmental movement. From its humble beginnings in the 1990s, Earth Day Canada's mission has been to make Canadians aware of environmental issues and, above all, of the solutions. Consequently, Earth Day Canada has focused its efforts on specific issues, accompanying citizens, businesses and organizations in implementing actions leading to more environmentally-friendly practices.

Registering the trademarks to fight greenwashing
Shortly after it started 30 years ago, the organization had the foresight to protect the words Jour de la Terre®, Earth Day® et Make Earth Day Everyday®, among others, as a means of ensuring the quality of the environmental services it provides across Canada. Eventually, Earth Day Canada created a charter consisting of guiding principles that members using the brands must follow to fully respect the environmental transition and its actions without contributing to intensive practices leading to ecosystem degradation.
As with other popular celebrations, many entities try to capitalize on the popularity and reach of Earth Day. Trademark registration is one way of countering greenwashing.
Every year, around April 22, many companies attempt to sell services and/or products through Earth Day sales or promotions. Considering the significant impact of ever-growing industries, fuelled by the need to always prosper economically, when it comes to environmental issues, we realized that this approach by companies and others was quite counter-productive. With the advent of the new term "greenwashing" in 1986, the organization was prompted to exercise control over these terms to combat their misuse.

What do the Jour de la Terre®, Earth Day® et Make Earth Day Everyday® trademarks represent?
The registration of Jour de la Terre®, Earth DayY® et Make Earth Day Everyday® therefore prevents any use of the terms, and designs visually similar to those associated with Earth Day, which could confuse and mislead the public into believing "that a product, policy, activity, etc. appears to be more environmentally friendly or less damaging to the environment than it actually is" (Myriam-Webster, 2023).
Consequently, in some countries where terms have not been filed in time, control of mercantile abuses is impossible. In Canada, for example, when the public sees our brands being used as part of a program or partnership, they can be sure that it's a genuine action that's making every effort to mitigate greenwashing and respect the environmental aspects as much as possible.
Although the United Nations celebrates this day, it actually observes Mother Earth Day, set for April 22 in 2009 only. Our organization and its brands have been working 365 days a year since 1993, not only to celebrate April 22, but also to spread enthusiasm for the environment throughout the year.

What impact has Earth Day Canada had?
In more than 30 years of existence, 10 950 days of daily environmental action, Earth Day and its trademarks have received considerable sums of money associated with them, always investing in raising awareness and accompanying its partners and members towards an environmental transition.
Under this brand, a single product is sold, a sustainably designed t-shirt, with the aim of preventing anyone else from doing so. Barely advertised, its proceeds finance the planting of trees as part of the "Tomorrow's Forest" project.
If our mission was important 30 years ago, it's crucial today. Faced with the major issues of eco-anxiety and climate change, and considering the importance of ESG (environment, social and governance), the Earth Day trademark has played a key role since its inception in encouraging environmental action and helping everyone to take concrete action for the environment:
– It encourages celebrations on April 22 through its high-profile campaigns. Every year, companies, organizations, and media partners approach our organization to help spread our message, which is essential today more than ever.
– It is a mark of commitment to numerous programs such as the IGA Eco Fund, helping IGA merchants to take significant steps towards more sustainable practices and to raise customer awareness.
– It supports numerous initiatives encouraging citizens and others to take key steps such as switching to electronic invoicing for certain suppliers, electronic item collections or more sustainable mobility (carpooling, cycling, walking, etc.).
Earth Day is a registered trademark in Canada.
Here's a link to our trademark guide.
Our intellectual property portfolio.
We offer a wide range of programs.
---
Related posts :
---