Blog & News
Highlights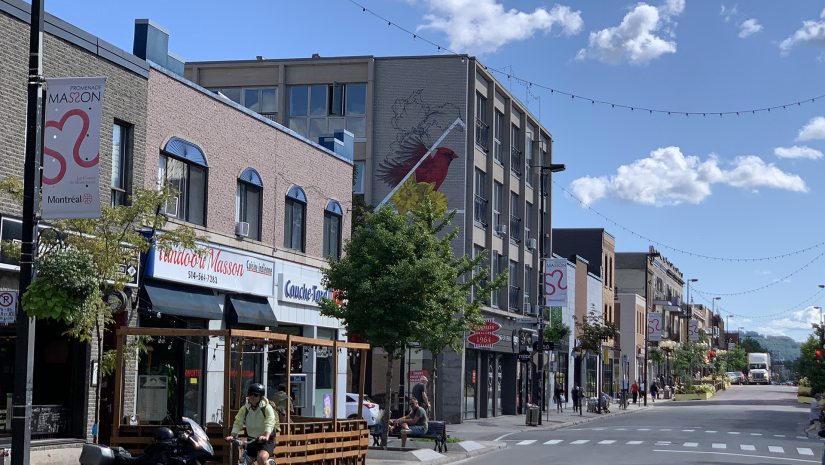 Early last month, François Croteau, Mayor of the Rosemont–La Petite-Patrie borough in Montreal, unveiled his new ecological transition plan. As a project manager who works in partnership with the borough, I had the opportunity to attend the conference on the transition plan and will introduce you to several of the ambitious initiatives that have been planned below.
For several years now, the borough has been taking numerous actions to green the neighbourhood, create cool areas, encourage active transportation, etc. For example, Rosemont–La Petite-Patrie has no fewer than 128 green laneways, the highest number in Montreal! Now, the borough's 3-year ecological transition plan is aiming to shift into high gear and pave the way toward accelerating the resilience of our living environments with respect to current and future challenges. Inspiring—right? Well, I'm just getting started!
Concrete actions at the neighbourhood level
Have you heard of the 2030 Agenda adopted by the United Nations in 2015? That's what the Rosemont–La Petite-Patrie ecological transition strategy is based on. Doesn't ring a bell? Well, the agenda has 17 goals (broken down into 169 targets!), which seek to help governments and municipalities around the world to formulate action plans for sustainable development. Rosemont–La Petite-Patrie is an excellent example in this regard, as the borough has taken all 17 goals and matched them with very concrete measures at the local level.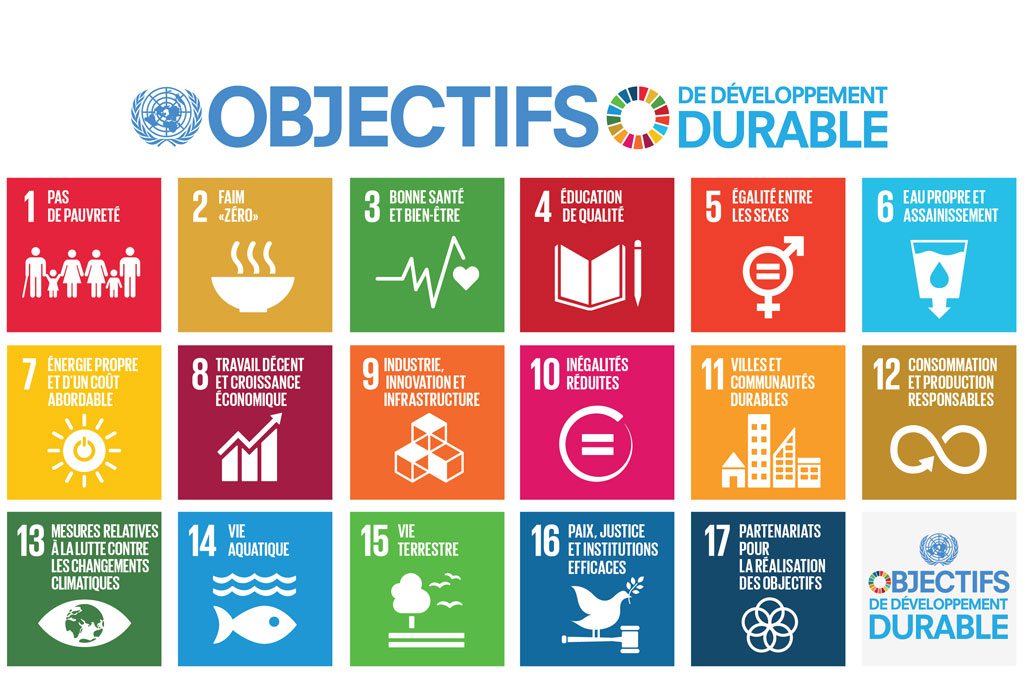 Some of these measures seem particularly innovative and inspiring, such as the creation of "living environment committees" to encourage borough residents to participate in transforming their borough. Not to mention the pilot project for self-service bike trailers and the car-sharing project where several owners will share private vehicles to reduce the prevalence of driving solo!
One of the main goals of the plan is to make the daily lives of residents easier within their neighbourhood, so they can live, work and play within a 500-metre radius. In addition, Rosemont–La Petite-Patrie residents can more easily opt for active transportation throughout the year, while also taking ownership of projects that will shape the true nature of their living environment.
Visibly reducing the borough's collective footprint
The plan also includes a goal to reduce the collective ecological footprint. However, the borough is not starting from scratch, as its residents already produce nearly seven times less waste per year than the Quebec average! This surprising figure has partially resulted from the Zero Waste Challenge, which helped 50 households change their habits over a period of 5 months.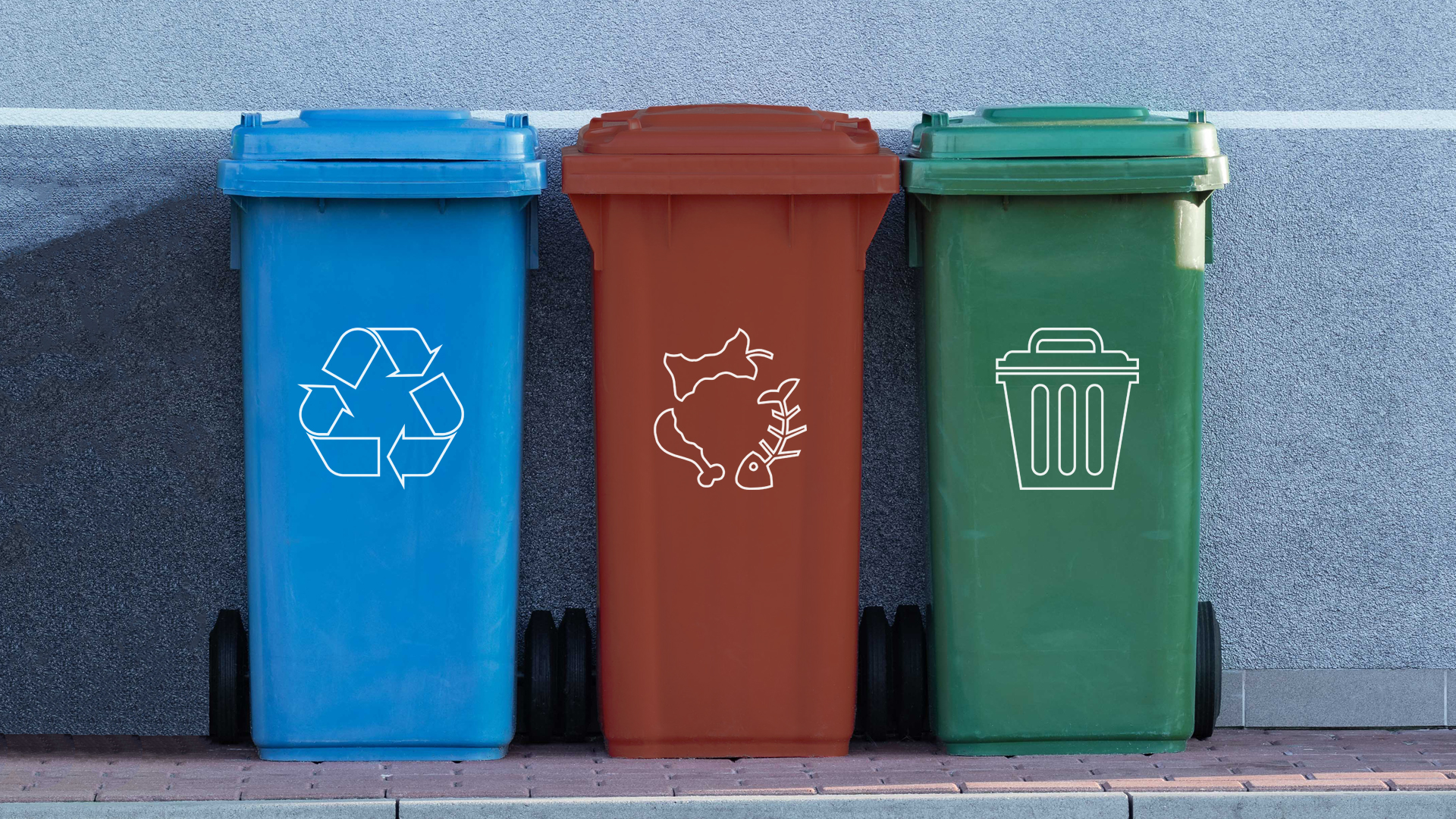 Building on this momentum, Rosemont–La Petite-Patrie decided to extend the Zero Waste Challenge to businesses and sought Earth Day's expertise to develop a tailored support program and the Action/Reduction certification to support businesses in reducing waste at its source.
Since September, Earth Day has already supported 50 food-related businesses by providing personalized advice to help them optimize their collection streams (i.e. recycling and composting) and implement a number of eco-friendly actions, such as providing/using reusable items rather than single-use items and refraining from overpackaging. In total, 150 brands will benefit from Earth Day's support via the business edition of the Zero Waste Challenge. To find out more, visit our website here.
Well, that concludes my overview of the initiatives from Rosemont–La Petite-Patrie to improve the quality of life of its residents and strengthen the resilience of their living environment in relation to climate challenges. These initiatives highlight the leading role that cities can play in the ecological transition. Furthermore, the ambitious plan of this local borough is setting a great example for other Canadian municipalities who would like to take action!
Sources:
---
Related posts :
---