Blog & News
Aiming for Action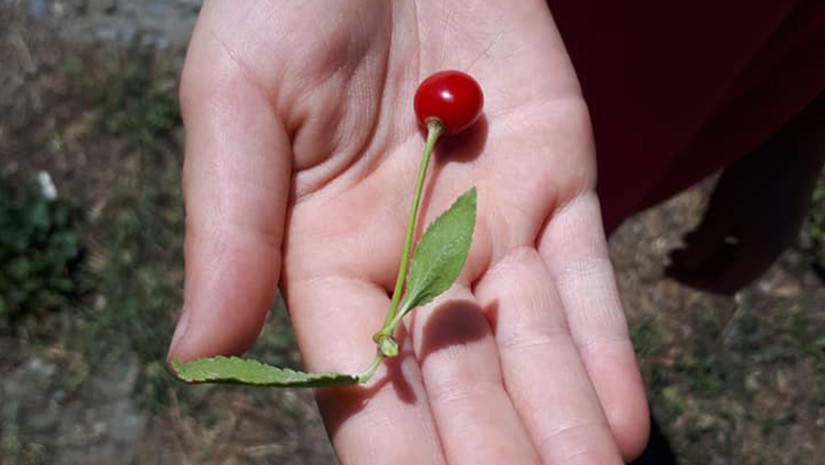 2020 wasn't our year. We all needed glimmers of hope, but it wasn't easy to spark in the distance between us and our screens. United by our minds alone, our bodies grew tired of the long months that passed, confined to worrying about the uncertainty and anxiety the future holds. We were already experiencing the impacts of climate change, the collapse of biodiversity, but the crisis plainly exposed just how bad things really are. See, we already know that this is just the beginning of a series of catastrophes, and that it is high time we get the lifeboats in the water before the Titanic sinks to the bottom, rescuing the first-class passengers and leaving the rest behind.
Let's just say, 2020 killed my inspiration. That's why your Bearer of Hope 2020 is writing to you for the first time…in February 2021!
Luckily, I am fortunate enough to know fantastic people that nothing and no one can bring down.
They wake up every day to build a better world, with just enthusiasm. Inspiring people who are building an inspirational world. To illustrate my point, I'll be talking about an initiative dear to my heart, as it comes from home, l'Île Dupas. Come to think of it, it improves my balance sheet for the year 2020.
Let's back up a bit. In 2018, the Comité environnement de l'Île Dupas was on fire! We were pumped! We were thinking BIG! And rightly so, there was a lot to get done, and endless possibilities. I didn't know much about permaculture and only knew vaguely about agroforestry, but I thought it was an intriguing and intelligent way to produce food.
One thing led to another, and in a rather hurried manner, a project was set up, grants were found, and exceptional partners were brought together. Paysage gourmand, a noteworthy small business in our beautiful region of Lanaudière, prompted us to discover edible landscaping and permaculture vision by creating management plans for what is today "la forêt nourricière de l'Île Dupas", the food forest of Île Dupas.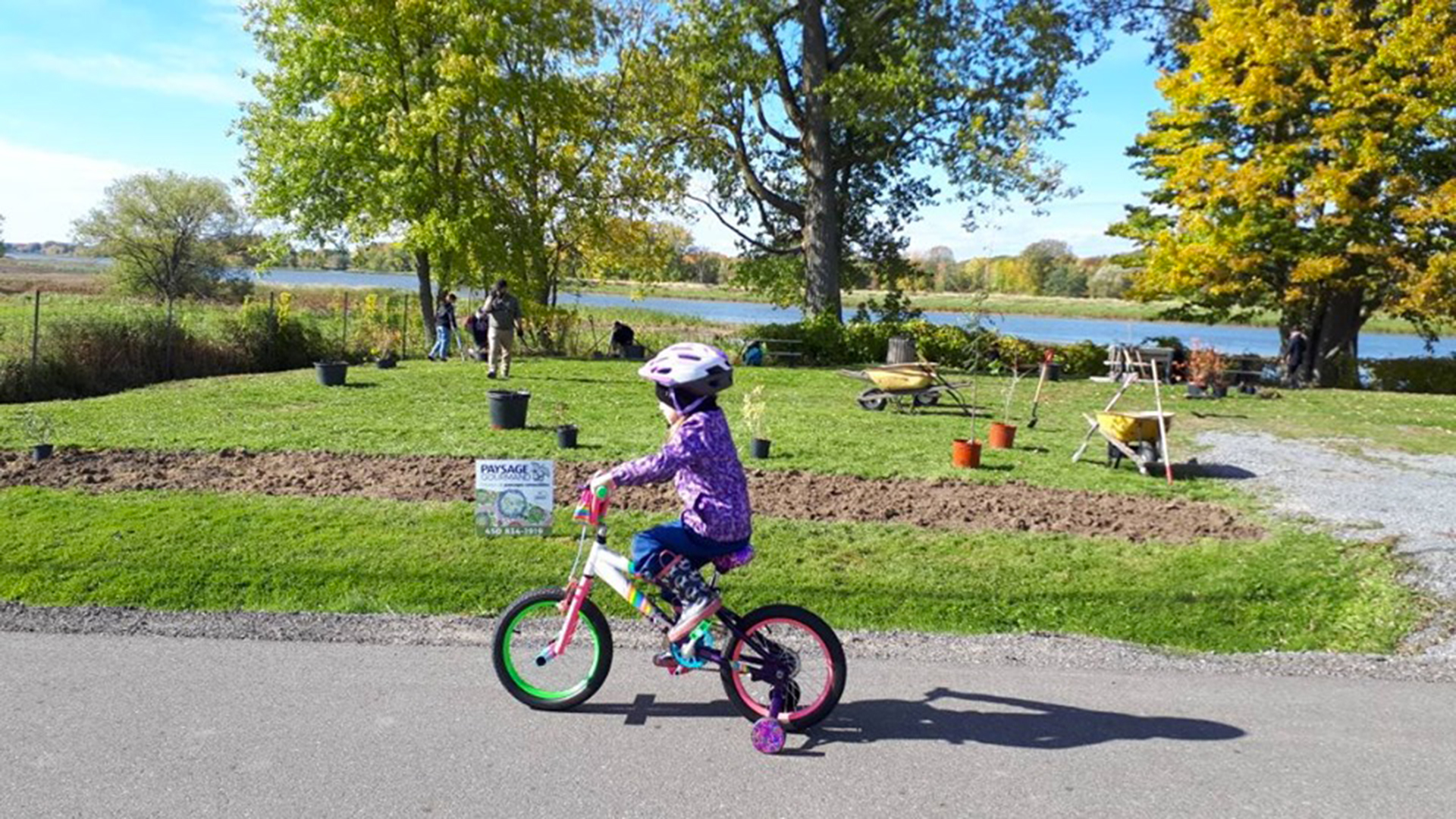 But what is a food forest? We should backtrack before we go any further.
It's a gardening strategy used in permaculture inspired by the forest's ecosystem to produce a larger quantity of food, whether it's fruits, berries, nuts, mushrooms, vegetables and aromatic or medicinal plants. As in nature, food forests have several strata of vegetation, a tiering, which goes from the shrub stratum to the ground cover stratum, through climbing plants and shrubs. Food forests, or agroforestry, are essentially composed of perennial or self-sowing plants. Not only do they provide an abundance of healthy, environmentally friendly food, but environmental services as well, such as biodiversity protection and air and water filtration, in addition to being a beautiful sight to see.
And what about permaculture? It is a very broad concept, which designates as much a value system, a vision of the world, as a toolbox full of techniques and strategies inspired by nature to design ecosystems where humans live in harmony with the land and all living things.
In October and November of 2019, we completed our first two planting stages. The first activity was just magical! At the height of the day, we were over 50 volunteers working to loosen up and turn the soil, plant…it was amazing!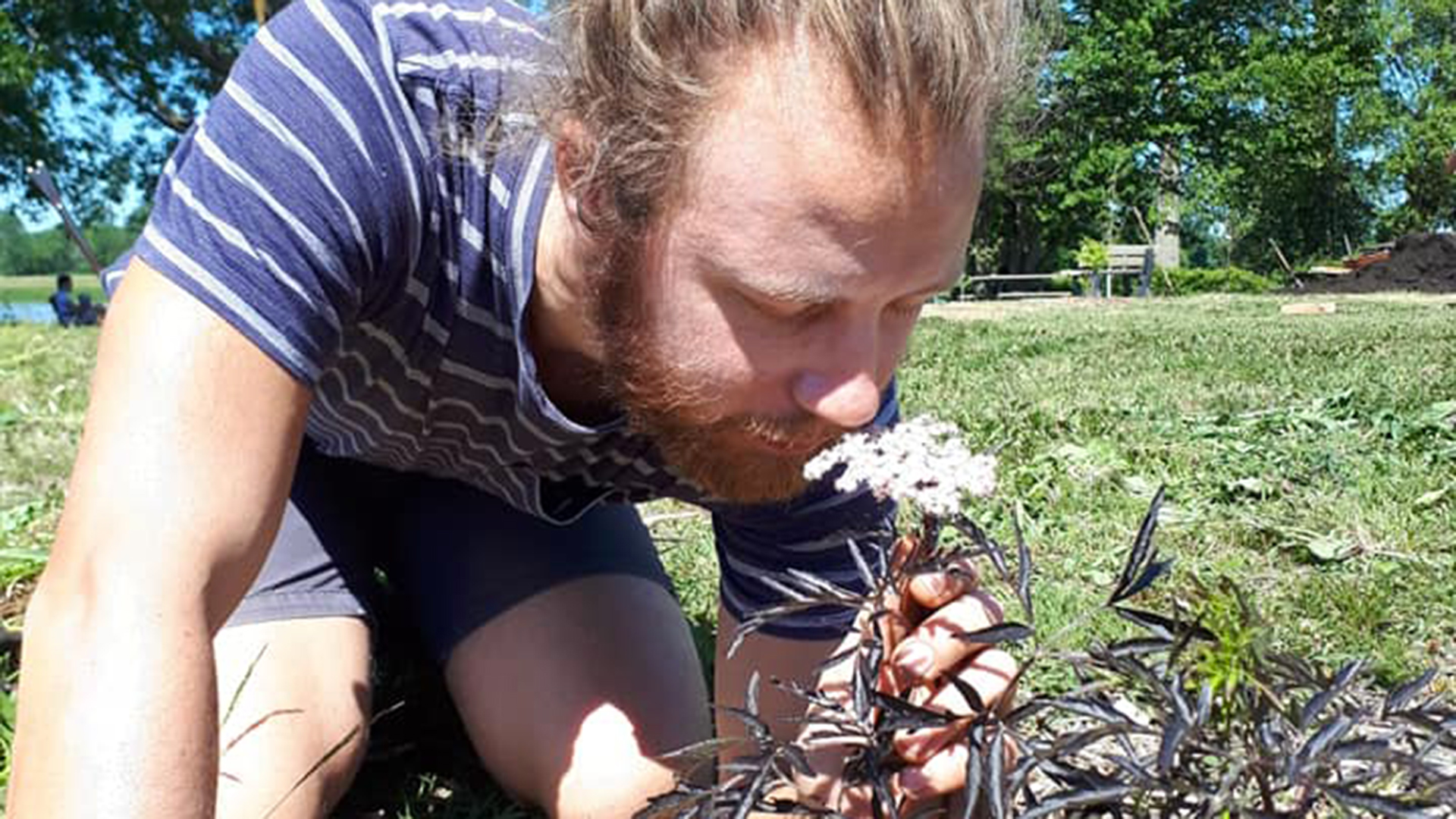 2020 almost sabotaged us. The pandemic shook us up, like everyone. Despite this major crisis we were experiencing, our grants would not be extended. We had to roll up our sleeves. The lulls in the spread of the virus made it possible for us to resume maintenance and site preparation activities for the plantations that were planned for October 2020.
Of course, there was less citizen mobilization this year. Organizing activities was challenging; we didn't know until the day before if our next day's event would respect the sanitary guidelines and could take place! We had to use some of our own money to entrust the site preparation to the employees of Paysage gourmand, because finalizing the entire plantation in two days in the middle of a pandemic—which played heavily on our number of volunteers—was a tour de force! I spent some nice evenings with my father, after work and studies, under the sunset, loosening the soil so that it would be ready for the D-day. In the end, the timeline was shaken by the pandemic and it took a lot of commitment and hard work by our volunteers, but we overcame the challenges. And the result is magnificent. Imagine when we will (literally) reap the fruits of our labour! A huge thank you goes to all of the volunteers who came to lend us a hand!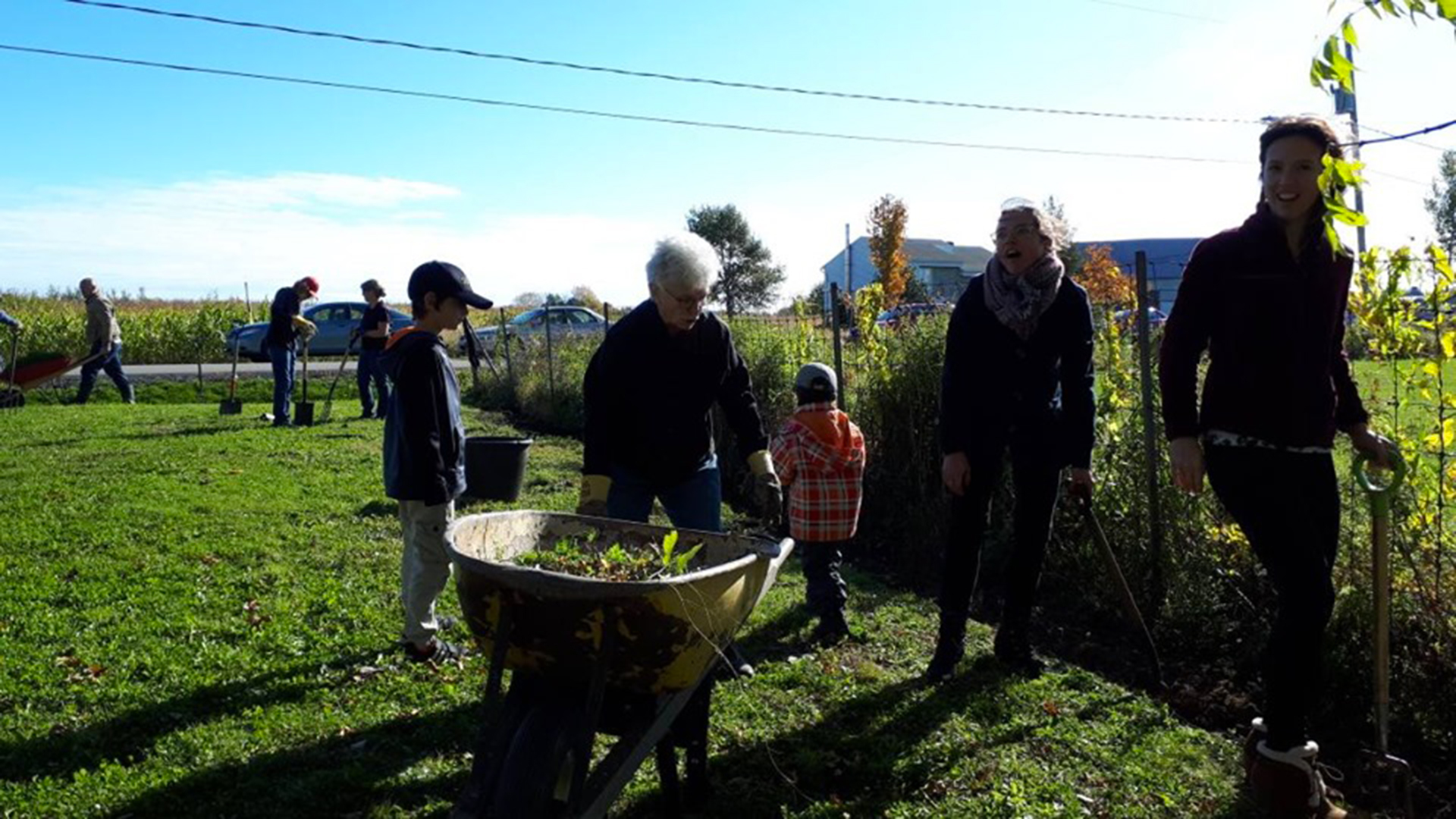 We're now planning interesting educational programming and preparing the installation of our explanatory posters that will allow visitors to fully understand the concept and the yields that will be available to them.
We lost a lot in 2020, mostly social connection, but as Fred Pellerin puts so well, we will rebuild our confidence in 2021. And I sincerely hope that we have gained from this eventful year a great collective awareness of the decadence of our lifestyles, our almost non-existent relationship with nature, our essential need to reconnect with it and to change in order to preserve its remaining beauty.
In fact, if you want to see something beautiful, come and visit Île Dupas when you have the opportunity. You will be enchanted by the beauty of our forest and by the breathtaking scenery that surrounds it.
To follow this project's progress on Facebook: https://www.facebook.com/mun.iledupas
Porteur d'espoir rewards a person between the ages of 14 and 30 for his or her precious efforts and achievements related to the environment with a $2,000 prize.
---
Related posts :
---