Blog & News
Food fight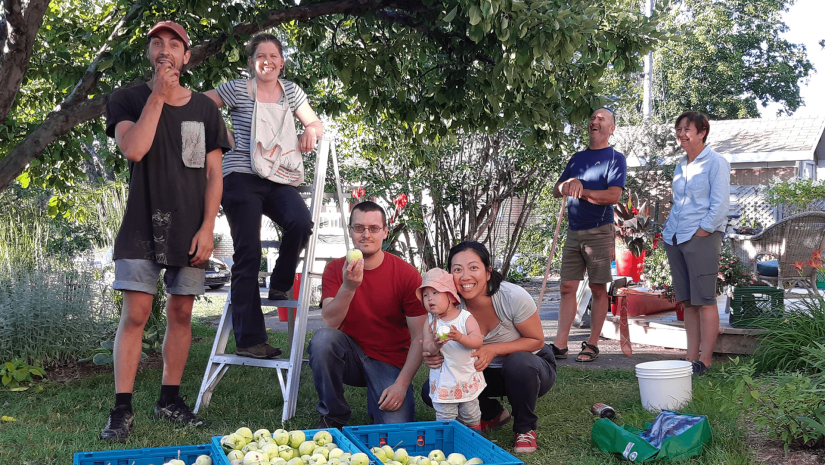 Now that summer is here, are you looking for outdoor activities with your family or friends? Gleaning comes in many flavours: from picking blueberries, strawberries or apples to chard (unfortunately not as popular, poor little guys!). It's a free social activity open to everyone, from the little ones accompanied by their families to the older ones as well! If you've never heard of gleaning, check out our previous article and get the low-down on this revolutionary but little-known practice! Here we'll explain everything you need to know about finding gleaning initiatives to participate in, or even how to start your own gleaning group.
Gleaning, where and how?!
Have we piqued your interest? Are you wondering where and with whom you can participate in this awesome initiative? You're in luck! To make it easy for you, we've compiled a list of just over a dozen gleaning groups throughout Quebec for you to join. All that's left to do is contact them to participate in their trips!
Originally, gleaning was initiated by citizens who, like you, wanted to give food a second life. And if you don't find any groups already formed near you, there's nothing stopping you from becoming an organizer! A few active gleaning groups have been surveyed to inspire the 4 easy steps I'm proposing right here.
1. Check your community's interest in the project.
To start a gleaning group, volunteers are essential! You can check with your friends, family and neighbours to see if there is enough enthusiasm for your project.
Tip: Use social networks to contact people you know or simply to promote your gleaning group, it's a good way to spread your idea!
Once you've formed your group, use an instant communication tool to quickly share the information with your colleagues. You can choose a Facebook or WhatsApp group, an email list or any other means that seems appropriate.
2. Get in touch with farmers
Contact farmland owners or individuals with gardens or even fruit trees to propose a partnership. According to the experience reported in the field, it is pretty rare that a landowner refuses to give access to their land, especially when they are trusted beforehand. Explain the advantages of welcoming gleaners to add value to their beautiful food while giving back to the community, and also benefiting from free (and smiling!!) labour. Ask the owner when the best time is for them to do this.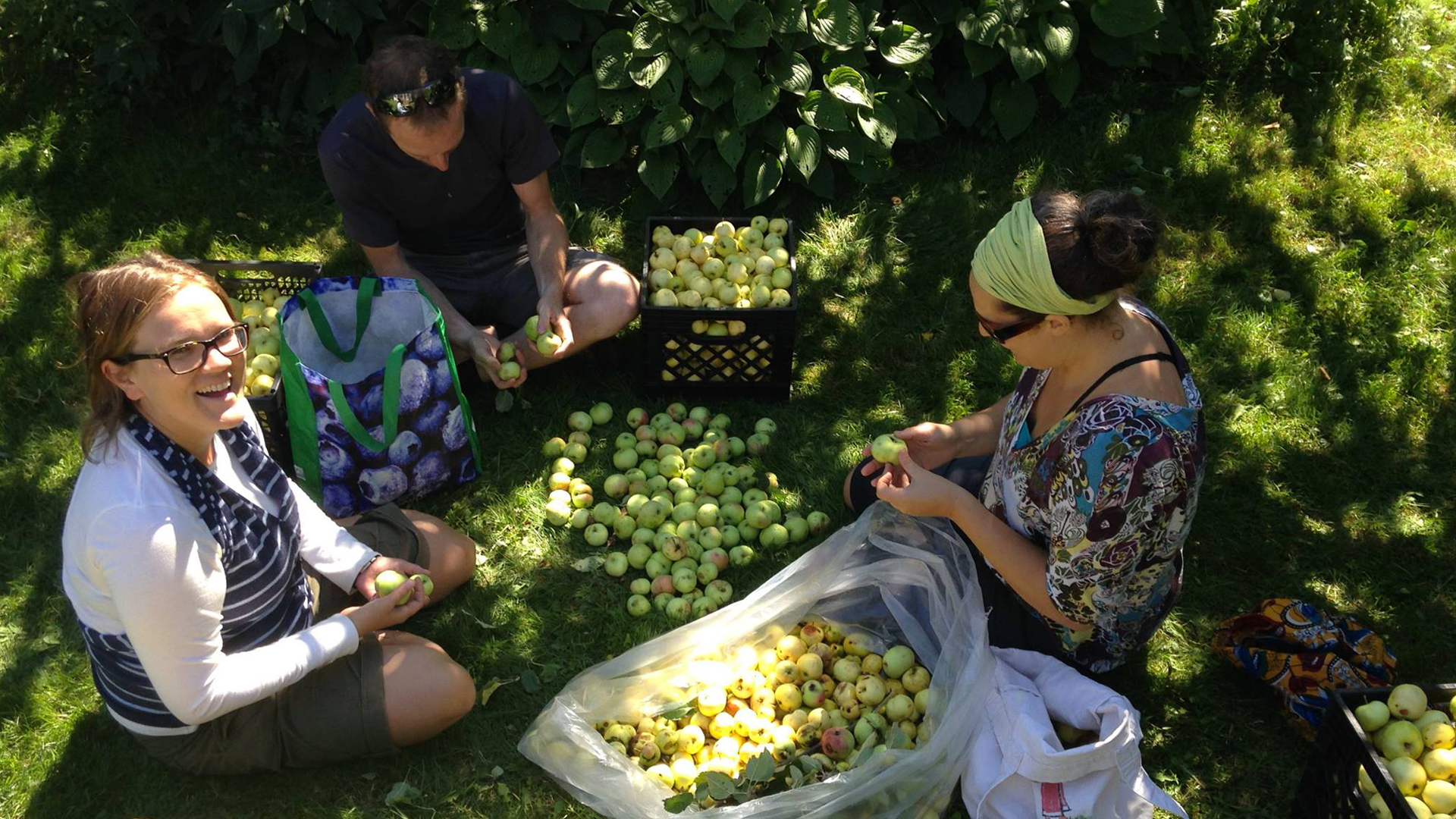 Photo credits : Fruits Partagés de Rimouski
Tip: According to the gleaning groups interviewed, one of the few reasons for landowners to refuse is the fear that the plants will be damaged during the harvest. A simple way to address this fear is to designate one person to supervise the activity!
Don't forget to contact a local food bank, community kitchen or other association to make sure they can receive the traditional 1/3 of your harvest! If you can't find an organization to accept your harvest… Why not try a school, a senior centre or simply your friends and family!
3. Prepare for the big day!
Here are the essentials to plan before you and your team head down to the farm:
– Call to action for volunteers, specifying the location, time and type of harvest that will be collected. Make a list of confirmed attendees.
– Organize carpooling to limit the number of vehicles used!
– Gather materials to bring based on the planned harvest, such as ladders, containers for transporting produce, or gardening gloves.
– Arrange for transportation of food after harvest to the food court.
– Make sure there are sanitary facilities available for volunteers.
Tip: To find equipment, you can refer to a tool rental company, ask the members of your municipality via social networks or call your local community centre, for example!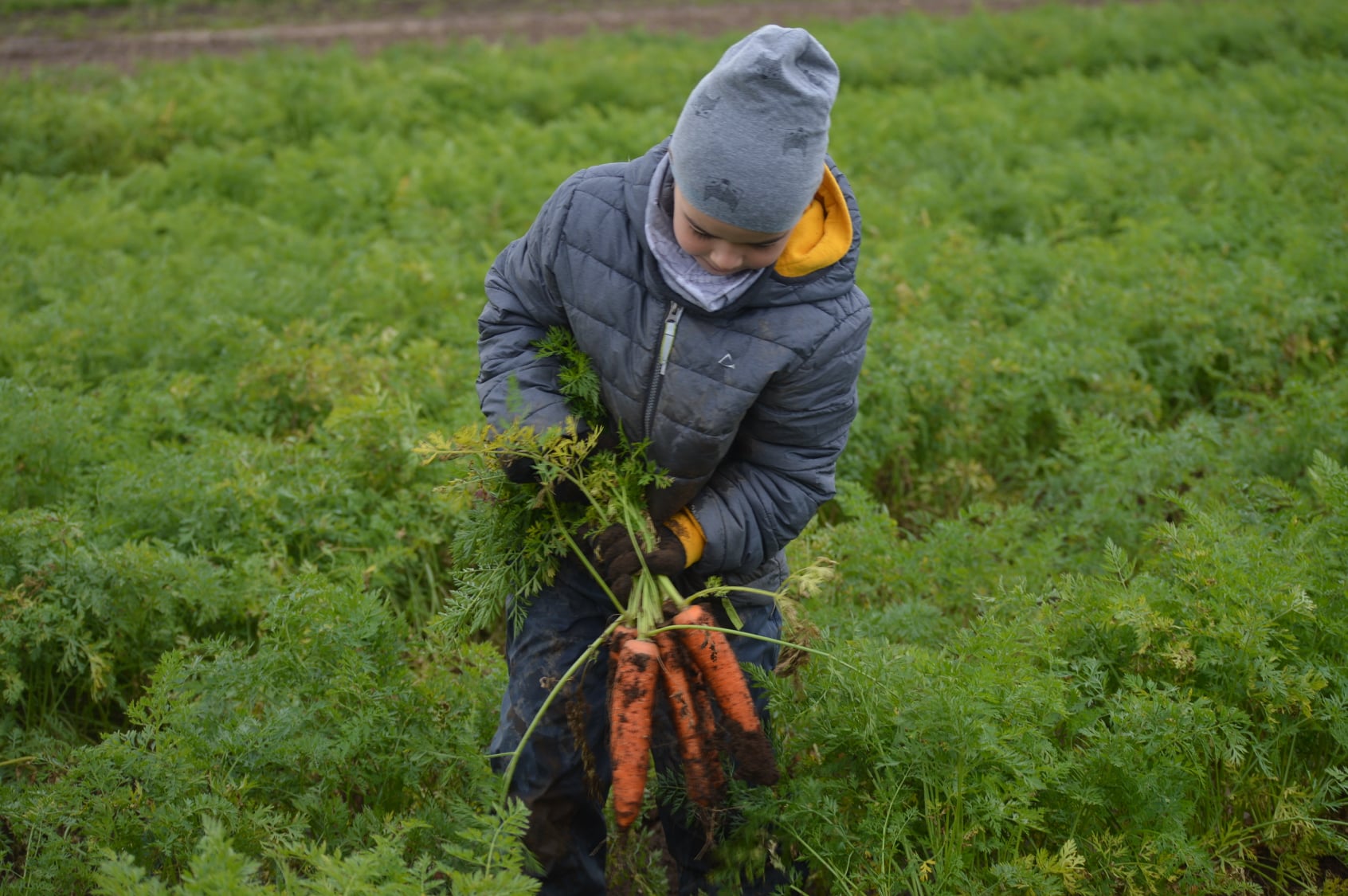 Photo credits : Les Butineurs
4. Hit the fields with your crew!
It is important to follow the picking method recommended by the grower while taking care of the surrounding plants. Have fun and don't forget to take candid pictures to share your experience on social networks. This will make it easier to recruit future volunteers!
Tip: Some initiatives have incorporated as NPOs in order to have a legal framework, to be able to benefit from funding and to protect members in case of accident, for example.
You should know that some existing groups are supported by their city or RCM , so they are already organized and often have material or financial resources. You can check if there are already projects related to food security to get involved. It would be a good way to introduce them to gleaning as a free, local and seasonal supply solution. In short, it's a great opportunity to participate in an activity that allows you to socialize with members of your neighbourhood, while supporting your community!
Gleaning is super fun!
One thing is certain, and the gleaning groups are unanimous: the enthusiasm for taking part in gleaning activities is contagious! More and more people are getting involved and groups are multiplying rapidly. It's THE perfect time to try it! All you have to do is prepare your gleaning essentials: a hat, sunscreen, comfortable clothes and your good mood… Don't wait any longer and consult our gleaning directory throughout Quebec to try the experience for yourself!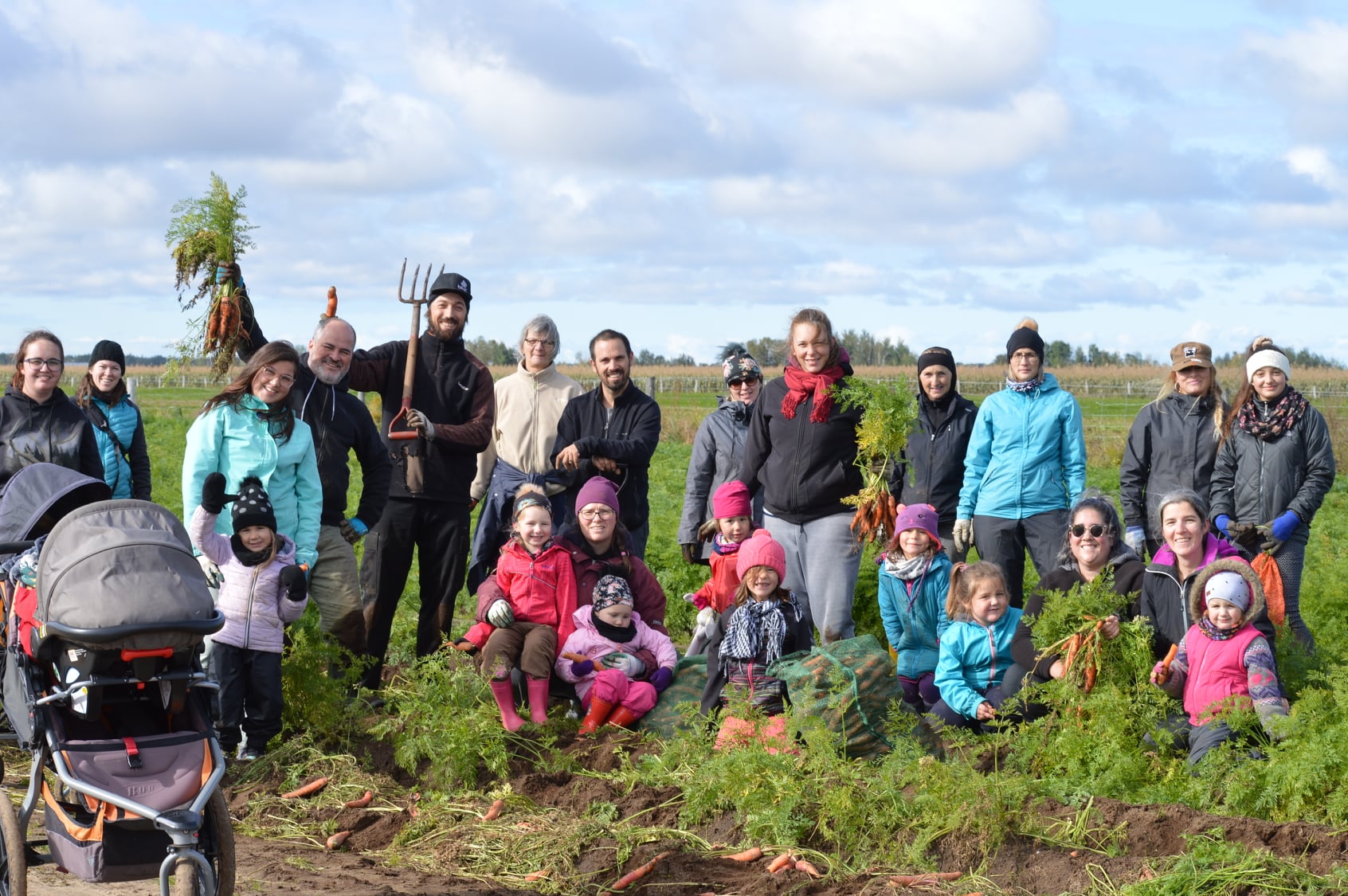 Photo credits : Les Butineurs
It would not be possible to conclude adequately without thanking the following gleaning groups for their precious collaboration to this article: Glanage Rouville, Des Chenaux récolte, Artha-Récolte, Projet Maïs, Les solutions gourmandes, Alternative aliment terre, Nourrir notre monde Bonaventure, Trois-Rivières récolte, Les Butineurs and Les fruits partagés.
---
Related posts :
---