Blog & News
Press release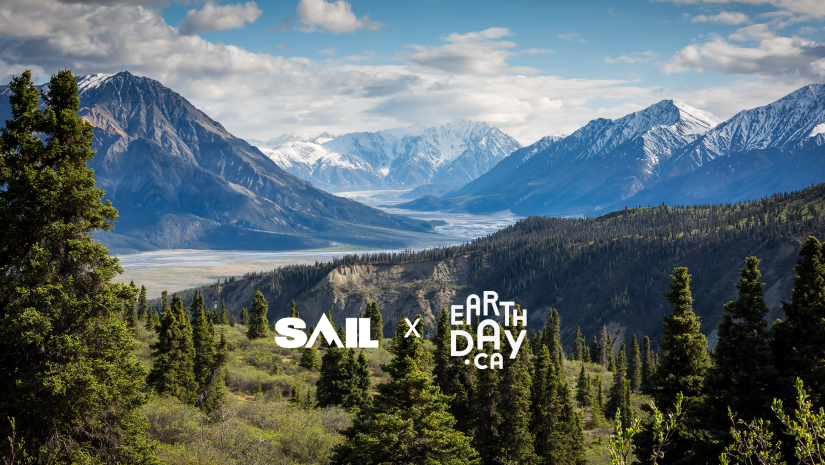 Montréal, April 5 – Earth Day Canada is pleased to announce its collaboration with the outdoor equipment company SAIL and to accompany them in their sustainable development strategy.
An ecological turning point for SAIL
With 12 points of sale in Quebec and Ontario and an e-commerce website serving all of Canada, SAIL is a go-to for nature and adventure enthusiasts. Solidly anchored in the Quebec landscape for 40 years, the company partners with Earth Day Canada for the development of its sustainability strategy. The two organizations are signing a 3-year agreement to support the deployment of best practices across SAIL's pan-Canadian distribution network with Earth Day Canada's environmental expertise.
A sustainable collaboration
This partnership kicks off for Earth Day Canada with the first greenhouse gas emissions assessment of SAIL's operations.  This in-depth carbon assessment will serve as the basis for the development of the organization's sustainability strategy and will allow Earth Day Canada to make recommendations that will guide the company's next decisions. SAIL is therefore an Associate Partner of Earth Day Canada and shows its support for the organization's environmental awareness and mobilization activities.
"It's a pleasure to see an outdoor organization such as SAIL integrate the protection of nature into its practices. We're eager to accompany them in this ecoresponsible shift and to watch their environmental strategy evolve." – Valérie Mallamo, Executive Director of Earth Day Canada
"The love of the outdoors and nature has been at the heart of the SAIL adventure since the beginning. We're proud to partner with Earth Day to begin a new phase in our vision of sustainable development." – Nicolas Gaudreau, Vice President of Marketing, SAIL
About SAIL Outdoors
SAIL Outdoors Inc. is a Canadian retailer of outdoor clothing and footwear, and camping, hunting, and fishing equipment. The company was founded in Quebec over 40 years ago and today has 8 points of sale in Quebec, 4 in Ontario and an e-commerce website serving all of Canada. The company's mission is to provide an authentic customer experience and equip every outdoor enthusiast so that they can fully enjoy their time in nature. SAIL is known for its broad product offering and omnichannel experience.
About Earth Day Canada
Earth Day Canada is a charitable organization that helps individuals, municipalities and organizations reduce their impact on the environment. In addition to organizing a large-scale awareness campaign on April 22, Earth Day Canada deploys environmental programs and projects with a proven positive impact in various areas such as waste management, the fight against food waste and sustainable mobility.
– 30 –
For all inquiries:
Earth Day Canada Communications Team:
communication@jourdelaterre.org
Related posts :
---