Blog & News
Earth Day Workshops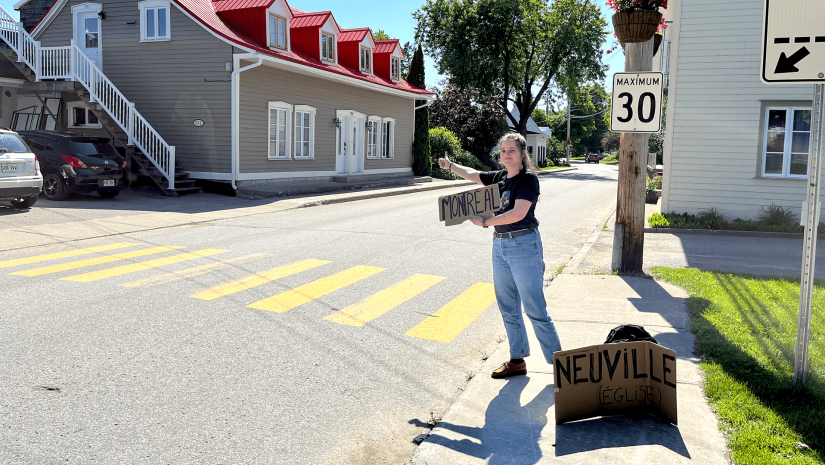 Sustainable mobility, it's not just a matter of limiting the ever-concerning pollution and CO2 emissions. It's also a matter of accessing essential services, being able to participate in community life and being autonomous on a daily basis. So, it's important to move differently, especially in the countryside!
You might tell me that "everyone in the countryside has a car!" and yet! In Canada, 12% of adults don't have a driver's licence. Think of all our teenagers, of the elderly or of people with reduced mobility who have to find other ways to get around! And even if you own a car, you might have a desire to get rid of it, dreaming of a world where you could live without one.
But how can you participate in the transition to sustainable mobility when you remain dependent on your car? Use this guide!
Outside of big cities, dare to slow down and share!
I left Montreal and realized for the first time the obstacles to any kind of mobility that doesn't involve 4 wheels and an engine. I went from having several bus stops and a metro station around me to… not much! There wasn't even a sidewalk to get to the nearest service centre, though I was in the heart of the village.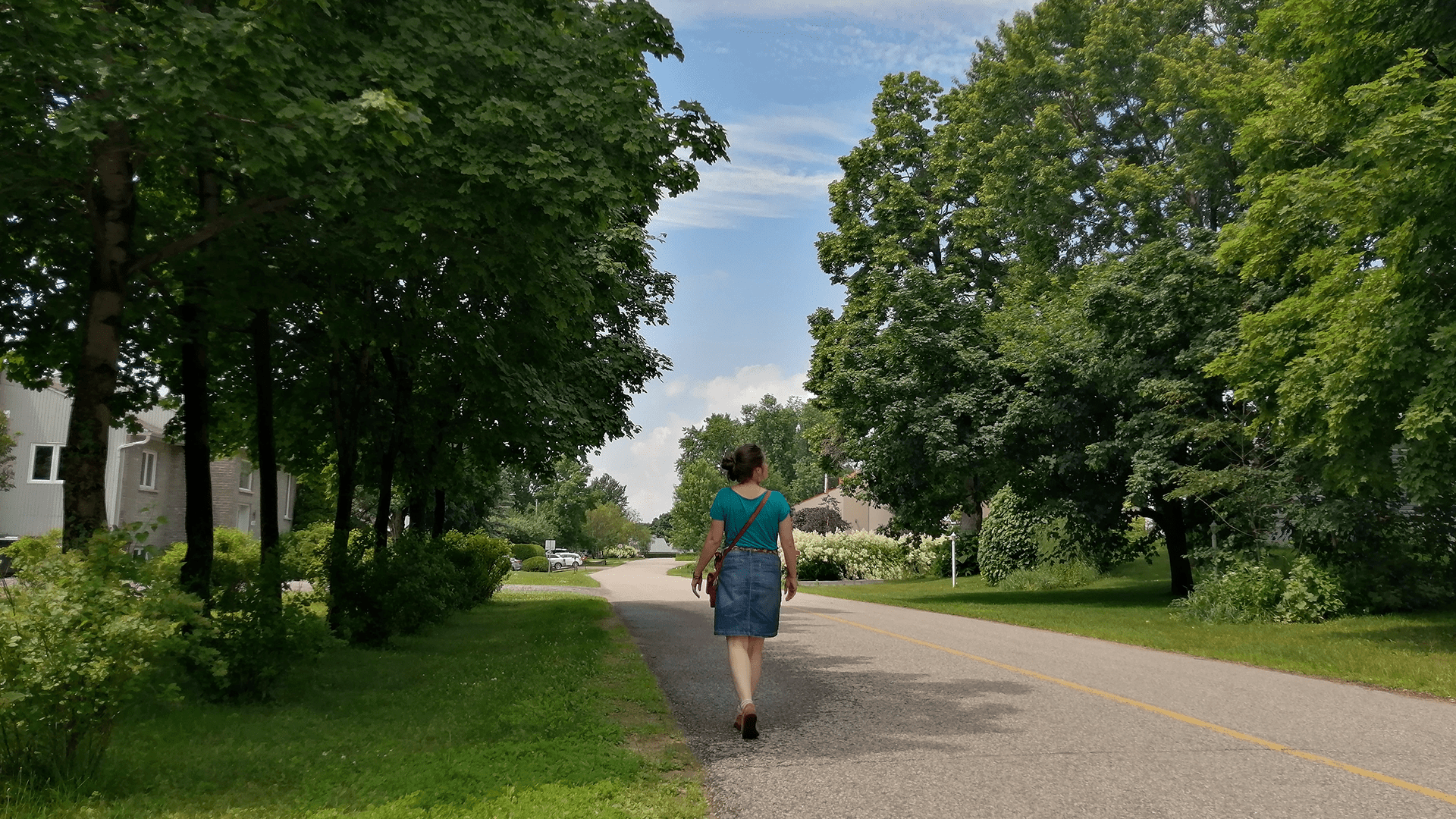 All is not lost – on the contrary! Take a few steps towards sustainable mobility like I did:
• Identify what's available around you! Take a map and draw two circles, one at 3 km and a second at 7 km. That's 30 min on foot and 30 min by bike respectively. Look at everything that's there. Grocery stores, farms, parks, you may be in for a surprise!
• Memorize the public transport that passes by your area. Even if they only come by once in the morning and once in the evening, it could help you out when you don't expect it!
• Discover the carpooling and rental apps between individuals, such as and Communauto, that allow you to easily share rides between major cities in the countryside. Want to use your mobility to help others? Share your journey, split the costs and drive in complete peace of mind in priority lanes reserved for carpooling.
• Is your route less common? Join (or create) a Facebook group to help you with your car journeys. Whether you're offering a ride or looking for one, let people know! I found a neighbour able to take me to the train station in the morning because it's her daily commute to work. One of your co-workers could become your best carpooling experience!
• Dare to slow down: saving time by car is relative!I take the train to Montreal: it's longer than driving, but it costs less in gas and insurance, not to mention that I can work while I'm on the move, without worrying about traffic. So it's all a matter of calculation! (Psst: ViaRail offers discounts every Tuesday!)
• Are you comfortable with the idea of hitching a ride? This is the option I use the most, with a big sign announcing my destination, a big smile, and most importantly I choose a safe place for the car to stop! My technique: immediately ask people where they're going (the correct answer is not "Wherever you want!", everyone is going somewhere) and I never get in the car if I don't trust the situation.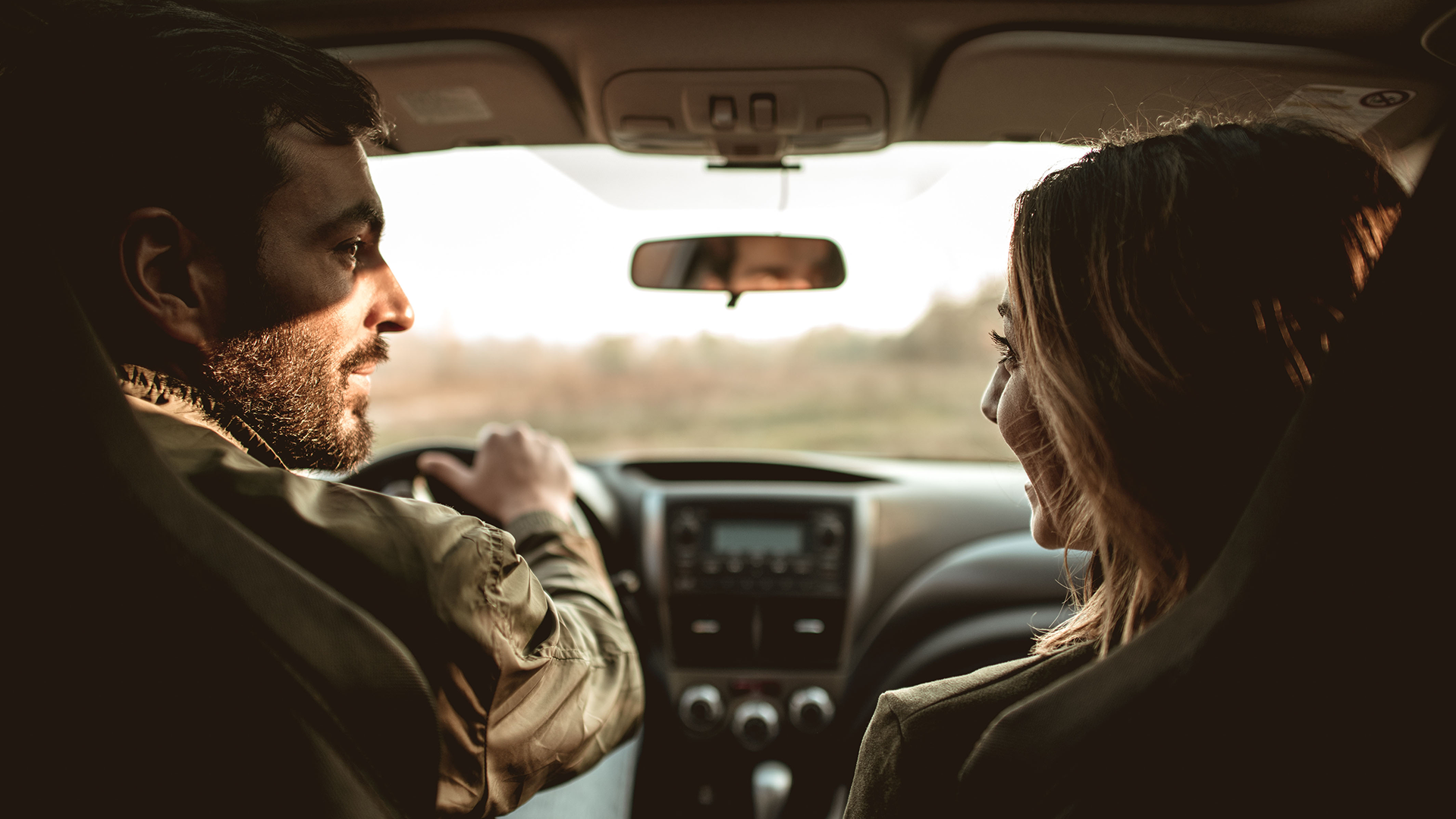 Get people talking about alternative mobility! 
Numerous innovative projects are emerging in the countryside and hold great promise for the mobility of tomorrow!
Taxibus services in Peace River (AB) or Victoriaville (QC) are good examples of adapted public transportation. Another example is free transportation in Whistler (BC) during the summer or in Saint-Jérôme (QC) all year round. We can also think about the cities of Dieppe (NB) or Nicolet (QC) that offer a part of their municipal electric fleet for their citizens to use as a car-sharing service!
Shared mobility projects tested in large cities are also making headway in the countryside, like the shared bike fleets in the Region of Waterloo (Ontario), after having seduced large Canadian cities such as Victoria, Vancouver, Calgary, Hamilton, Toronto and Montreal.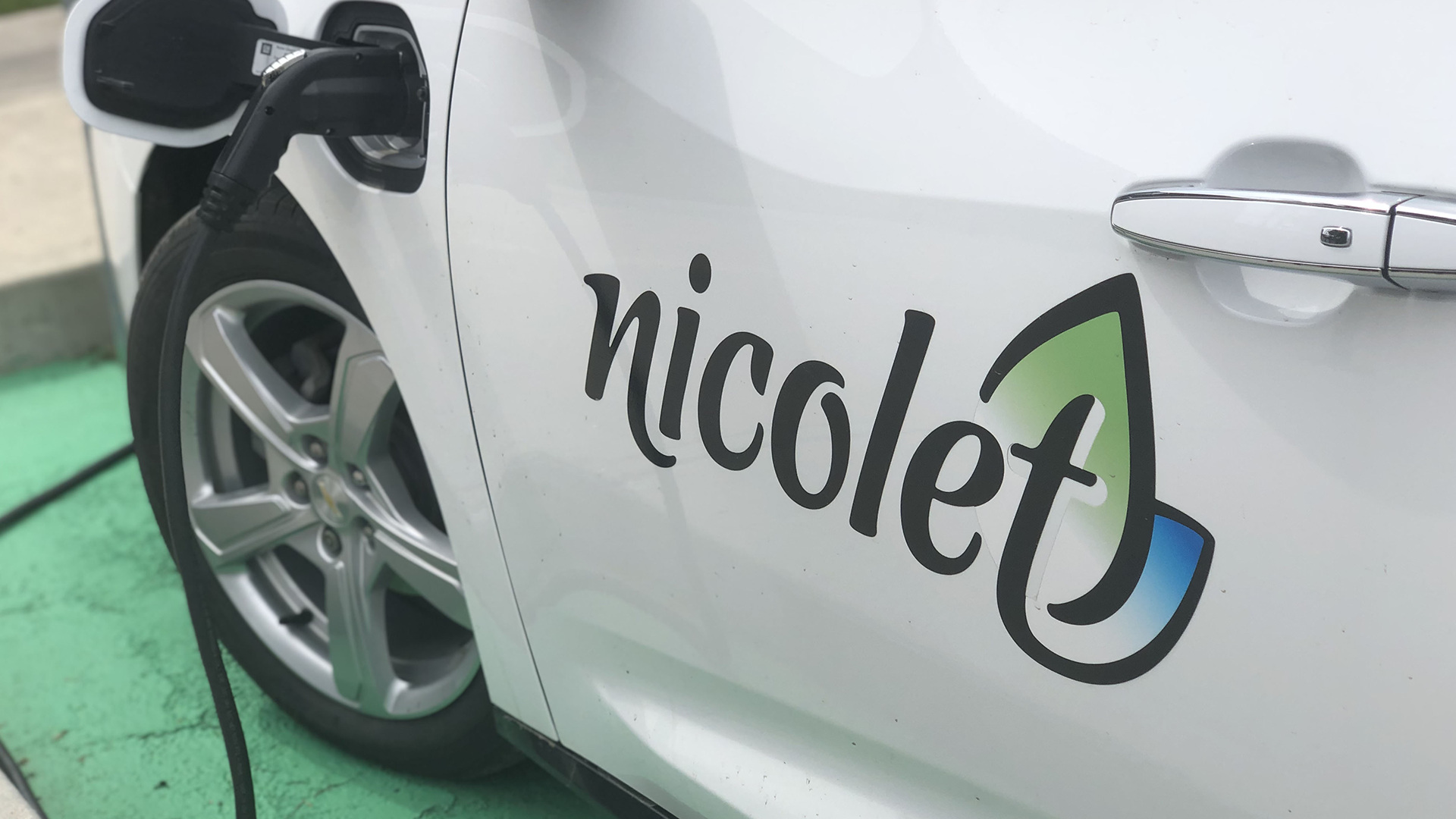 The REV, Montreal's Bicycle Express Route ("Route Express Vélo"), and Gatineau's Bike Plan ("Plan Vélo") are also the result of great citizen mobilization for the establishment of safe bicycle paths. This could inspire the creation of lanes dedicated to the active mobility of families in the countryside: strollers, young people on bikes, school bus routes?
If other cities do it, we can do it in our community!
Above all, it's a matter of political will to imagine and finance alternative modes of transportation that meet the needs of all. This is why citizen mobilization is essential to raise awareness of the specific mobility issues that concern each community and to propose appropriate solutions.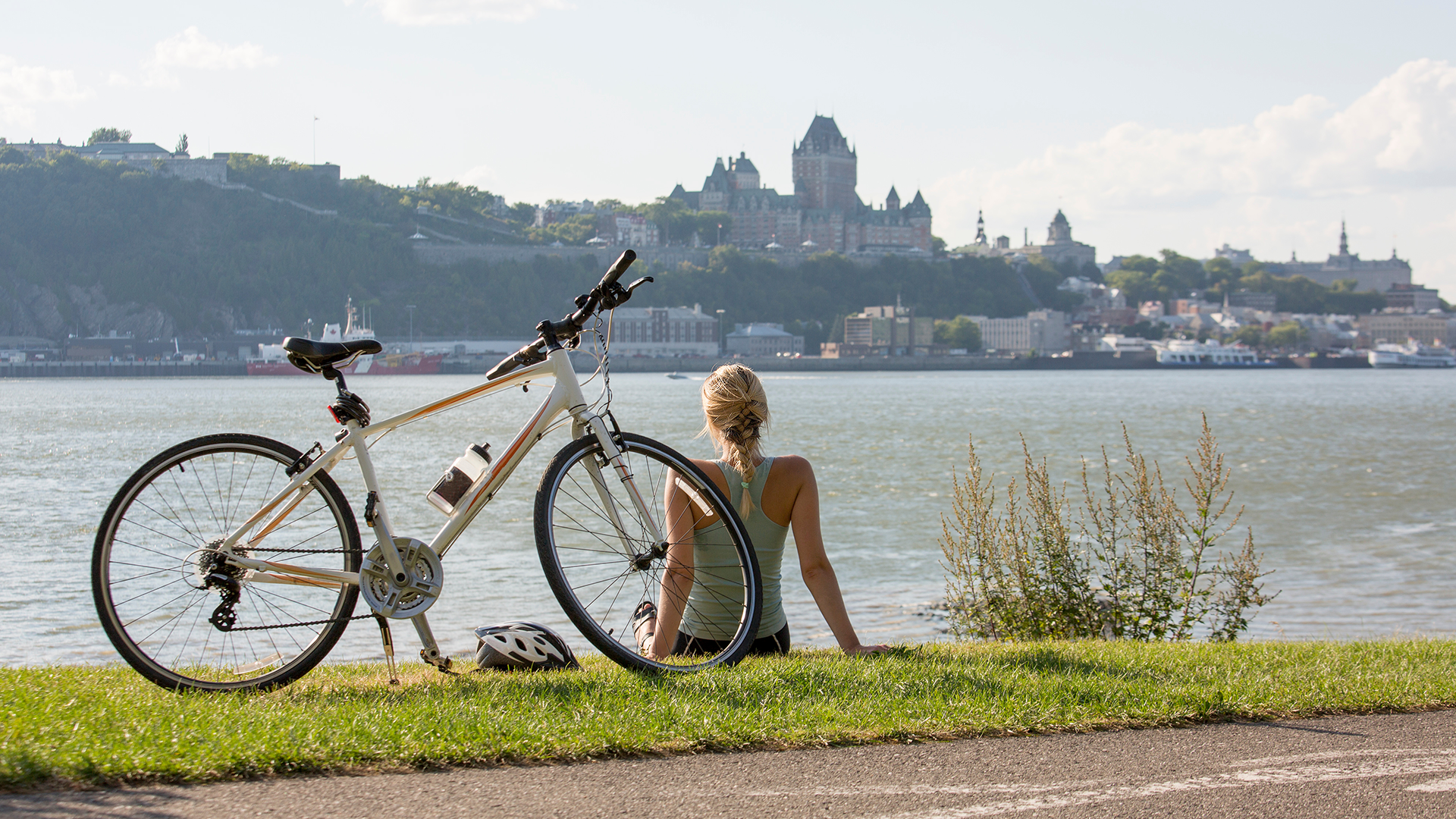 Make your voice heard by participating in public meetings and supporting local projects that inspire you. It often only takes a few motivated people to make a difference!
Want to take your (first) steps towards sustainable mobility? We host fun and interactive workshops to help you on your journey!
---
Related posts :
---