Blog & News
Waste management
Photo credits : Borough of Rosemont-La Petite-Patrie / Charles Olivier Bourque
As you may have heard, Earth Day Canada is supporting businesses in Rosemont-La Petite-Patrie for the 3rd consecutive year as part of the Zero Waste Challenge – Businesses. Launched in 2020 by the borough, this support goes hand in hand with the implementation of sector-based organic waste collection for industries, businesses and institutions (ICI), a pioneering move in Montreal. Many businesses have responded to the call to reduce their environmental impact as part of the Challenge. What you may not know is that for many of them, a lot of the work is being done behind the scenes… and with their hands in the garbage!
Reducing the amount of waste going to landfill begins with challenging current waste management practices. Are the compost or recycling bins well placed? Are there enough of them? Why are some materials not being properly sorted?  Often, garbage management is a logistical decision that was determined at the opening of the business and hasn't been discussed since. However, by challenging the status quo, we often find a great potential for optimization. See for yourself by reading the testimonies of the main people involved!
Café Grain d'or 
This family-owned café with a welcoming atmosphere has always had nature at the heart of its values. For many years they've offered a wide variety of coffee available in bulk, but the Vasquez family had no idea that a large part of the challenge was actually in their trash!
"Before Earth Day Canada's visit, nearly 80% of our waste was going straight into the garbage. After the visit, we realized that we could do better in terms of composting and recycling. So we started to look at why we weren't doing it right and how we could improve things. As a result, we added a lot of new bins and rearranged them by placing them in strategic locations. During service, we sometimes don't have time to walk a few extra steps to throw things in the right garbage bin. However, by having several bins within reach, it became easier, and we sort materials much better now.
By asking ourselves these questions, we were able to completely change our mentality and really think before throwing away each piece of waste. This has also led us to rethink our logistics when unpacking orders to ensure that we sort the packaging directly. We have even started distributing coffee grounds to our plants to give them a second life. In the end, our garbage was reduced by about 50% and we're very proud of that!"
Fares Vasquez – Manager at Café Grain d'Or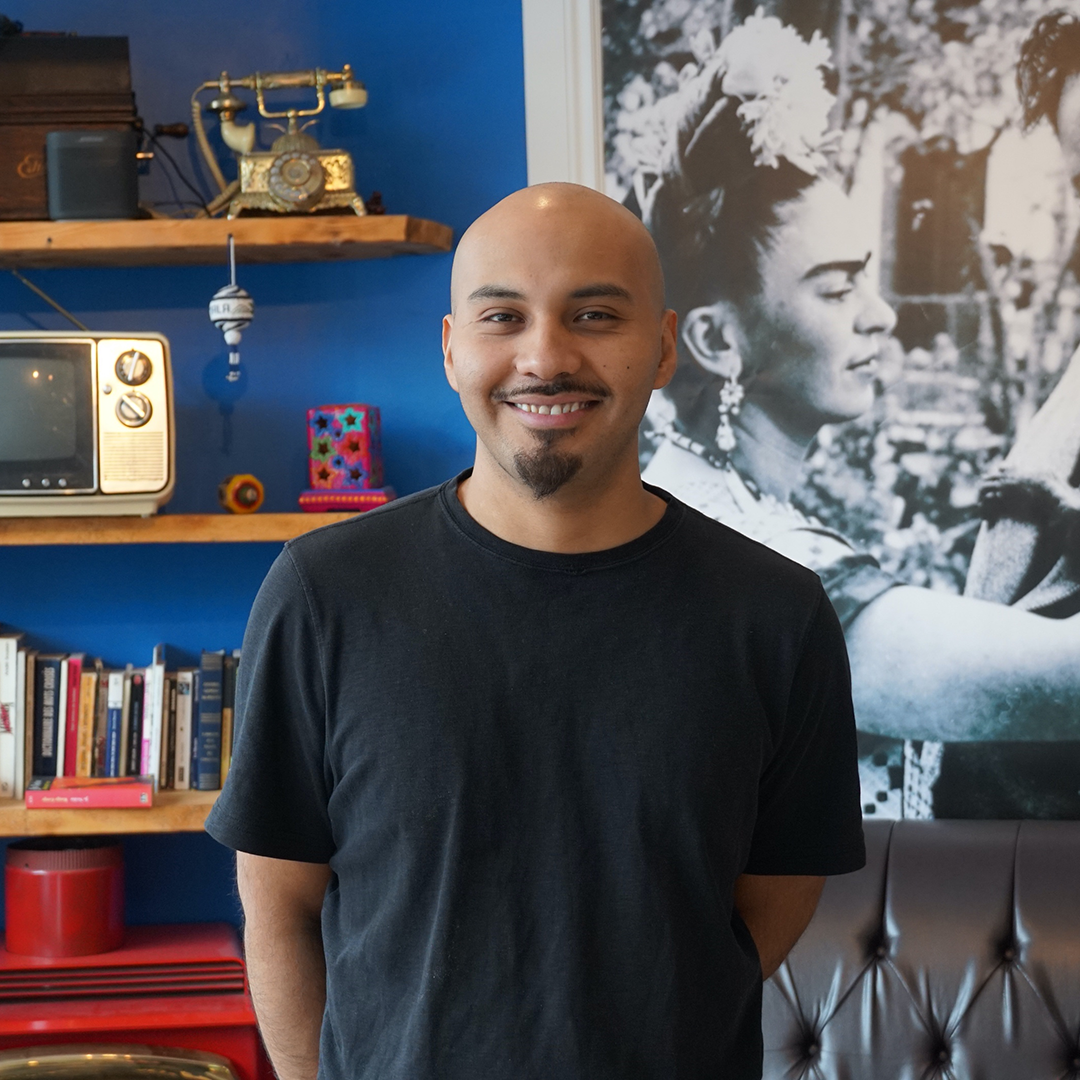 Photo credits: Earth Day Canada
F+F Pizza 
Before the borough officially began collecting organic waste, this small neighbourhood pizzeria had already begun to recover food waste from the kitchen by installing a small compost bin in the kitchen. But the food waste bin isn't just for vegetable peels: it can also take leftovers, napkins, chemical-free brown paper and parchment paper. The restaurant has therefore decided, among other things, to add a bin at the dish pit for the table scraps and is planning to collect brown paper from the washrooms soon.
"It's not complicated at all; you just have to be more mindful and put a little bit of effort into it. The people who work in the restaurant, the servers and the cooks, need to be trained to remember to compost and recycle the right things.
When you talk to them about environmentalism and best practices, people are receptive. Sometimes you have to give yourself a little push, stir things up a bit so you can move forward and get started. The Zero Waste Challenge raises our awareness, motivates us and gets us involved in the effort to reduce waste in restaurants. I'm realizing, and it's pretty eye opening, that we don't have that much waste after all and that we can reduce the amount of waste pretty significantly. We've gone from one very full black bin a week to only half full now."
Pierre – Owner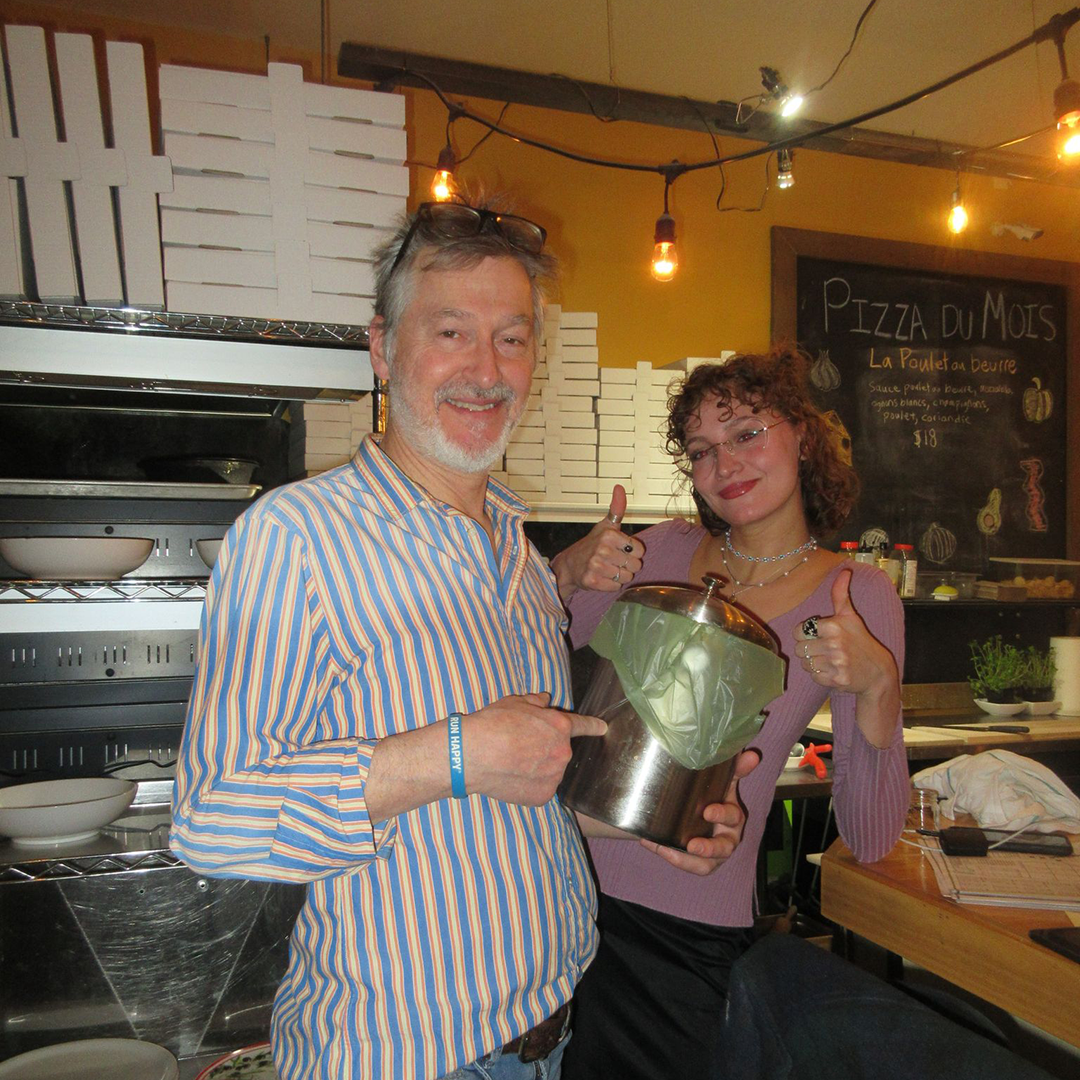 Photo credits: Earth Day Canada
L'Andouille Charcuterie and Bar 
L'Andouille butcher shop has deeply rooted environmental values since the opening of the business. The owners aim to reduce their ecological footprint as much as possible and get as close to zero waste as possible. By generating only one small bag of garbage per week, they are well on their way to achieving their goal.
"The bulk of our reduction has been with the introduction of the brown bin. Since we're managing food, compost automatically reduces our waste by 3/4. Then, we added more bins in order to better sort the products close to the source of work. For example, we always have a compost bucket on hand that we empty at the end of each day. We also have specific bags to collect soft plastics. We've worked hard to develop the reflexes in our daily activities. In customer service, we often have rushes and we had to think about our methodology, where to put the containers to collect the materials to ensure that it's not in the way and that it encourages the team to dispose of things properly.
We also reviewed our menu and the way we presented our products in order to cut down on food waste at the source. For example, kitchen scraps are reused to ensure that when a vegetable is composted, it's been used to its fullest capacity. Also, we stopped preparing the salads in advance to make them on demand. This allows us to limit not only food waste, but also the packaging we buy. We save as much in productivity as we do in terms of waste: we went from 3 full big bags per week to only half of one!"
Vanni – Co-owner of l'Andouille Charcuterie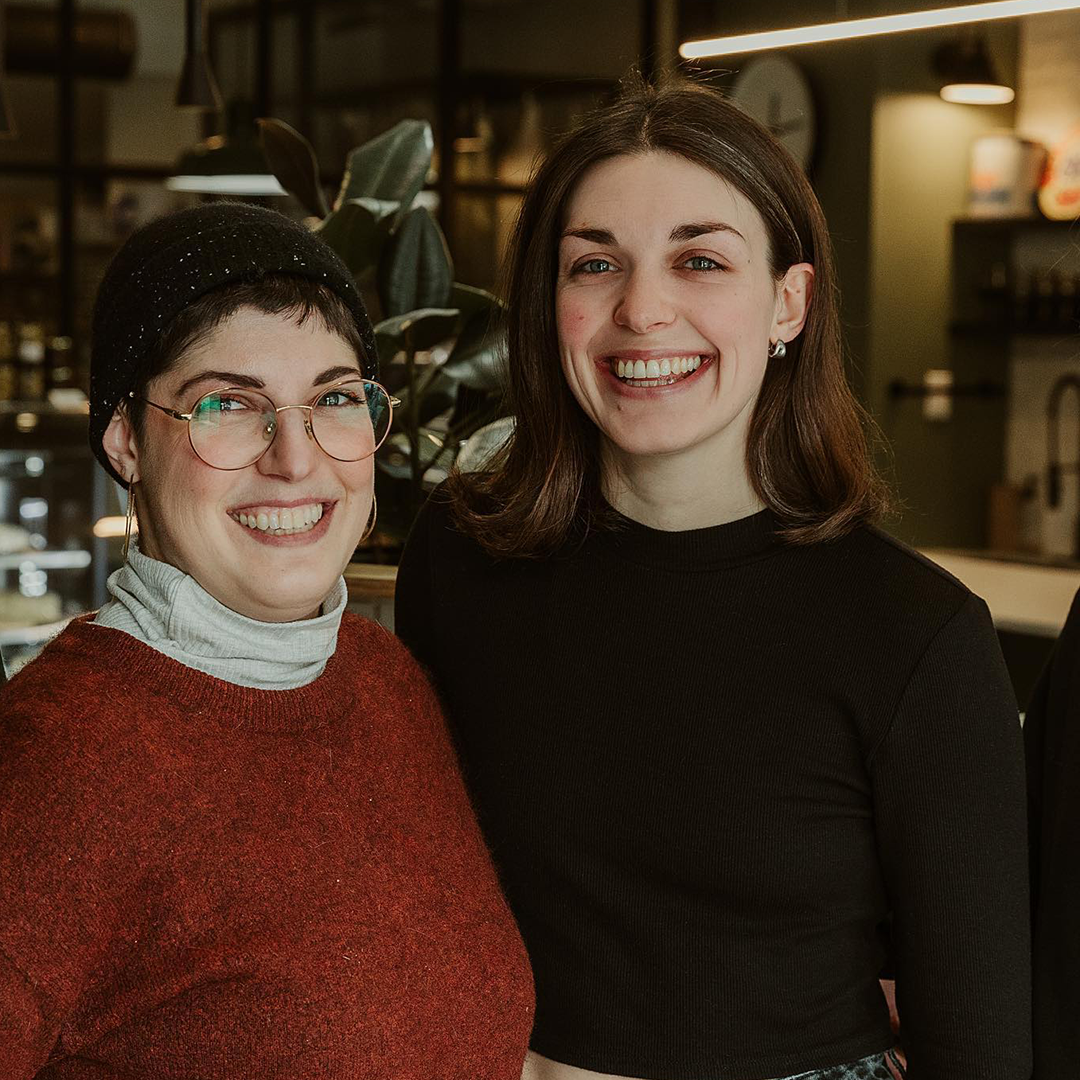 Photo credits: Joëlle Roy-Chevarier
Do their efforts inspire you? As a customer, you can also be on the lookout to respect the sorting in stores and limit your food waste by finishing your plate or requesting a doggie bag for your leftovers.  When in doubt, don't hesitate to refer to Recyc-Québec's "Ça va où?" app (English content available in-app), which is your best ally for proper sorting outside as well as inside your home, for your own optimization of organic waste!
Join the movement and challenge the way we do things. You'll see, in small steps, there's always room for improvement!
---
Related posts :
---