Blog & News
Newsroom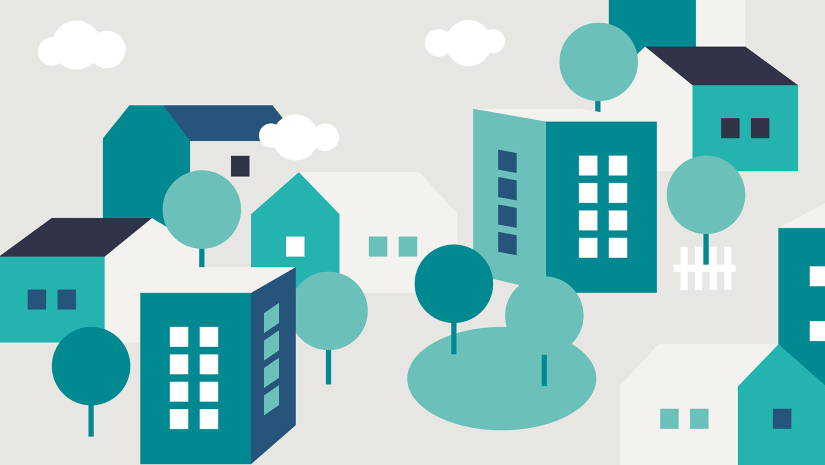 Montreal, March 31, 2021 – Earth Day Canada, with the support of the TD Ready Commitment program, announced today the launch of the EcoHack-a-City initiative, an inspiring series of virtual events that will take place in five different regions across the country. Organized around two activities – a public panel event followed by a training program for regional stakeholders – these events aim to bring together leaders from various sectors to develop original solutions to the major environmental challenges facing Canadian municipalities. For this first edition, Earth Day Canada is partnering with the cities of Moncton, Ottawa, North Vancouver and Calgary which have contributed to the development of the events.
"It's clear to us at Earth Day that municipalities are central actors in the ecological transition. However, the challenges they face are complex and deserve the contribution of all participants of society. The EcoHack-a-City events are designed to facilitate creating a network of changemakers, aiming to offer municipalities effective solutions to overcome the environmental challenges of today and tomorrow," says Pierre Lussier, President of Earth Day Canada.
"The EcoHack-a-City initiative is a demonstration of creativity, strategic thinking and collaboration that can help solve for some of the most pressing issues facing some cities in Canada," said Carolyn Scotchmer, Executive Director, TD Friends of the Environment Foundation. "Through the TD Ready Commitment, the Bank's global corporate citizenship platform, we're proud to support Earth Day Canada. Together, we're helping to create solutions for a greener and more sustainable tomorrow."
One event, two activities
Each EcoHack-a-City event combines both:
o A virtual panel event that invites members of the general public to learn about local environmental issues concerning municipalities from experts; and
o An online training program designed to bring together municipalities, businesses, and non-governmental organizations to find original solutions to the environmental challenges that Canadian cities face.
Participants in the training sessions will be accompanied by a Design Thinking professional who will lead them to collaborate, to use their different points of view and to innovate in order to conceive solutions that can eventually be developed and applied in communities across the country.
5 themes, 5 regions: Seeking Canada-wide solutions
EcoHack-a-City events will be held in various regions across Canada. In each of these regions, a "host municipality" has collaborated with Earth Day Canada to define the themes for the events:
o Moncton (Nouveau-Brunswick): Exploring Small-scale Green Energy Solutions (Launch on the 29th of April)
o Ottawa (Ontario): Accelerating the Transition to Electric Vehicles (Launch on the 3rd of June)
o Laval (Québec): Sustainable Transportation Solutions (Launch early September)
o North Vancouver (Colombie-Britannique): Towards a Zero Waste Industrial Sector (Launch on the 30th of September)
o Calgary (Alberta): Getting to Net Zero (Launch on the 9th of November)
The event, co-hosted with the City of Moncton, will be the first to take place. The public panel event will be held on Thursday, April 29 during the lunch hour (12:00 pm – 1:30 pm ADT). Training for municipal, corporate and organizational representatives will begin the week of May 3.
Register here for the Moncton event.
Quotes from some participating municipalities :
"The City of Moncton is very excited to be partnering with Earth Day Canada for the EcoHack-a-City initiative.  Moncton City Council declared a climate emergency in 2019 and will be setting an aggressive GHG emissions reduction target through the development of the Community Energy and Emissions Plan.  To achieve this target, we will need to collaboratively reduce our reliance on fossil fuels and focus on the use of greener energy sources.  We hope that we can work together on addressing this challenge and bring forward innovative solutions that can be applied throughout Atlantic Canada." –  Elaine Aucoin, Director – Environmental Planning and  Management
"Transitioning to electric vehicles is the single biggest action required to meet Ottawa's target to reduce greenhouse gas emissions to zero by 2050. We can't get there alone. The EcoHack-a-City initiative is a great opportunity for Ottawa's diverse business and non-profit community to come together and develop collective solutions to remove barriers and accelerate uptake.  I encourage Ottawa businesses and non-profits to take up the challenge and help Ottawa go electric." – Don Herweyer, Director, Economic Development and Long Range Planning, City of Ottawa.
"We are proud to participate in this cross Canadian event as host city. It allows for dialogue, sharing and pooling of ideas to find environmental solutions. Laval has developed a Sustainable Mobility Plan that aims to stimulate more active and environmentally friendly modes of transportation for its citizens, in order to reduce greenhouse gases (GHG) related to individual travel by 50% per capita by 2031. This is a bold vision based on a range of concrete measures." –Virginie Dufour, Sainte-Rose City Councillor, member of the Executive Committee and responsible for environmental issues.
"The EcoHack-a-City partnership is a great fit for our city. Calgarians have been at the forefront of innovation in Canada, and finding an opportunity to pair those skills with a focused and fun challenge like this is another chance to showcase that talent." – Naheed Nenshi, Mayor of the City of Calgary.
Learn more about the EcoHack-a-City initiative
Register for the training program and/or public panel discussion
-30-
About Earth Day Canada
Earth Day Canada is a charitable organization that helps individuals and organizations reduce their impact on the environment by taking action on Earth Day and every day. In August 2019, the organization Tous les Jours, initially active in Quebec and in the French-speaking world, became Jour de la Terre/Earth Day Canada in order to expand its environmental support programs across Canada.
Media contact :
Andréanne Gagnon
Communications Project Manager
COPTICOM, Strategy and Public Relations
418 806-2559
agagnon@copticom.ca
Related posts :
---