Blog & News
Food fight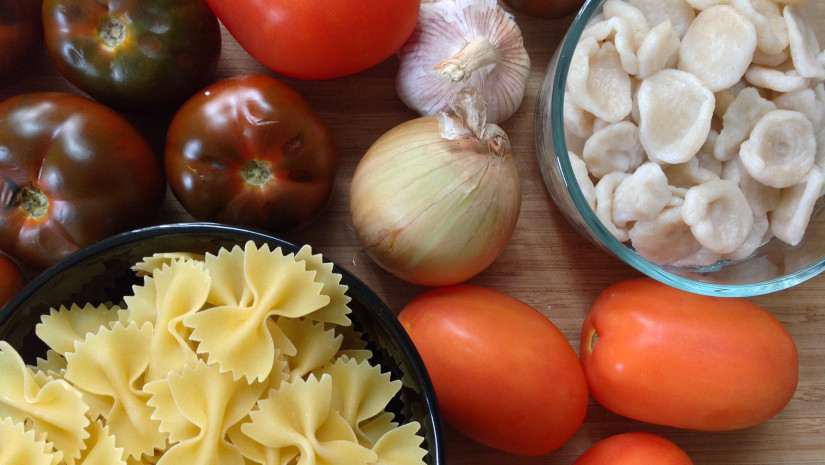 Autumn is just around the corner, and the change of colours makes me crave almost daily for my favourite fruits: tomatoes. Tomatoes are such a fascinating phenomenon, they are beautiful, diverse, and chemically complex in many senses. They are fundamental in many world cuisines, as in Mexican and Italian, and are delicious in any presentation: raw, cooked, in soup, in sauce!
Ranging from yellow to purple, tomatoes are rich in natural colourants, and one among them is especially interesting: lycopene. Lycopene is a long organic compound, responsible for the red colour in tomatoes. It presents a very high thermal stability, then even when tomatoes are cooked for a long time, as for a soup or sauce, heat does not break the compound's structure. Actually, it's transformed into a biological available conformation, meaning that's it is easier for our body to absorb it1. Lycopene is also an efficient antioxidant, capable of protecting skin against UV radiation. The regular ingestion of tomatoes can enhance skin protection up to 30%, compared to a lycopene free diet2.
Tomatoes are not only visually attractive, they also possess a hypnotic smell and flavour, which is caused by several different organic compounds, such as (Z)-3-hexenal. This compound is also responsible for the aroma of fresh-cut grass. Unlike lycopene, this compound is not stable concerning temperature changes; the storage of tomatoes on the fridge (4° C) provokes a drastic decrease of (Z)-3-hexenal, while storing them at 20 °C will considerably increase the production of the compound, providing tomatoes with an intense and delicious smell3.
Today I'm sharing this recipe with you to rescue tomatoes and transform them into a tasty sauce for home-made fresh pasta. It will be especially useful to use tomatoes which aren't as fresh and firm as to eat them raw on a salad, as well as pasta leftovers we might find in the fridge. Let's start!
Ingredients for four portions
* Preparation time can vary between 30-90 minutes, depending on the choice of pasta. *
The sauce
6–8 Tomatoes (quantity depends on the size)
1/2 Medium chopped onion
4 Chopped garlic cloves
1/2 Cup of water
1 tbsp Finely cut Parsley and / or basil
1 tsp Paprika
Crushed chili (optional)
4 tbsp Olive oil
Salt and Pepper
The pasta
500 g Durum wheat semolina number 0 or 1 (this is coarser than regular wheat flour)
20 g All-purpose flour
200 mL Purified water
1 tsp Salt
Recipe
If you would like to prepare your own pasta, it's better to start from there. Otherwise, let's go with the sauce!
The sauce
On a big pot full of water, simmer the whole tomatoes until the skin starts to tear (approximately 15-20 min). Drain the water and gently rinse the tomatoes with cold water. Take out the skin with a fork or a knife.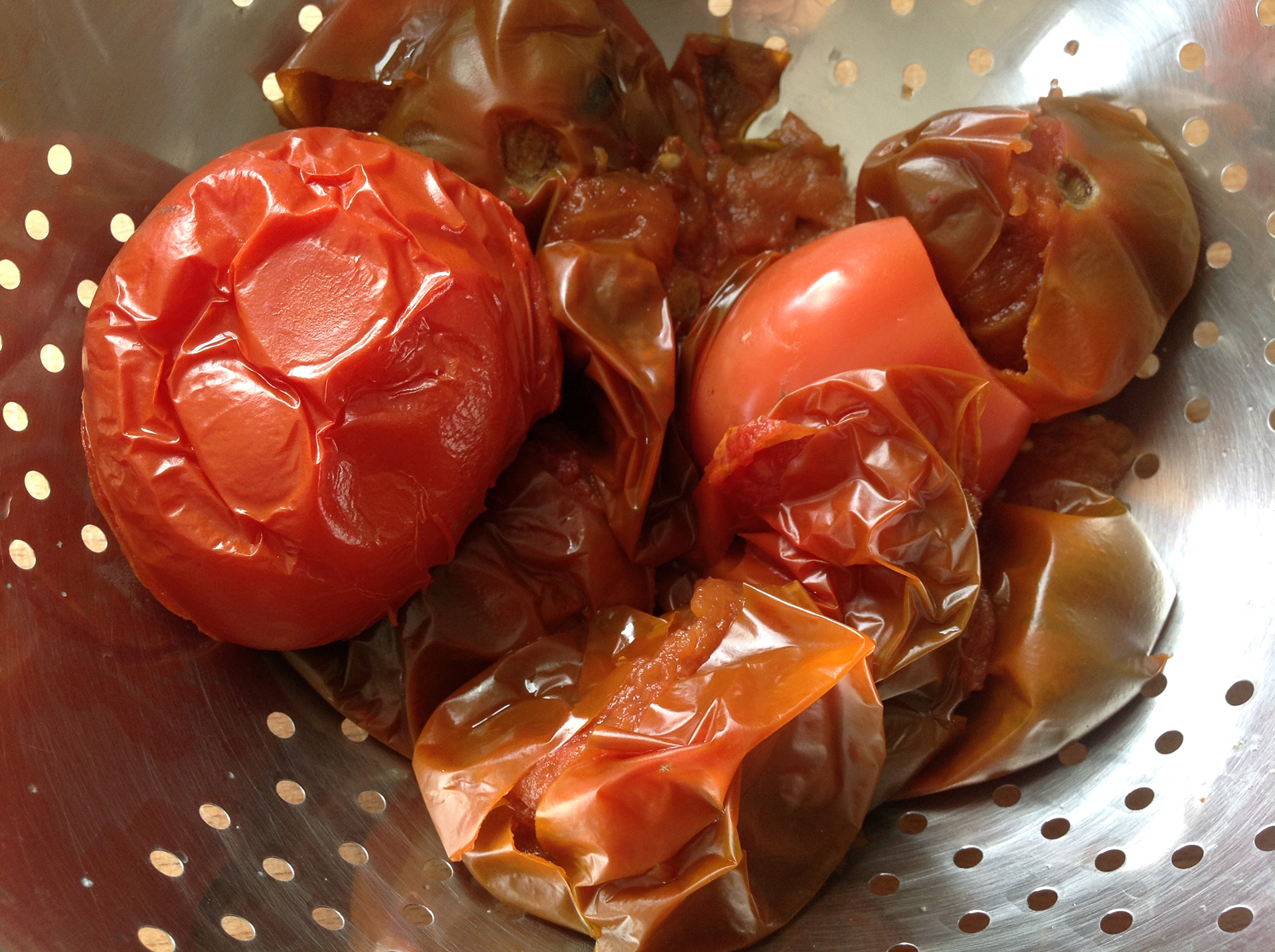 On a large skillet, cook the onions with the olive oil until transparent, add the tomatoes and the garlic, stir for three minutes. Then add the water and cook under cover for 10 min or until the tomatoes are very soft and unstructured. Add the paprika, salt and pepper and keep on stirring until the mix is homogeneous.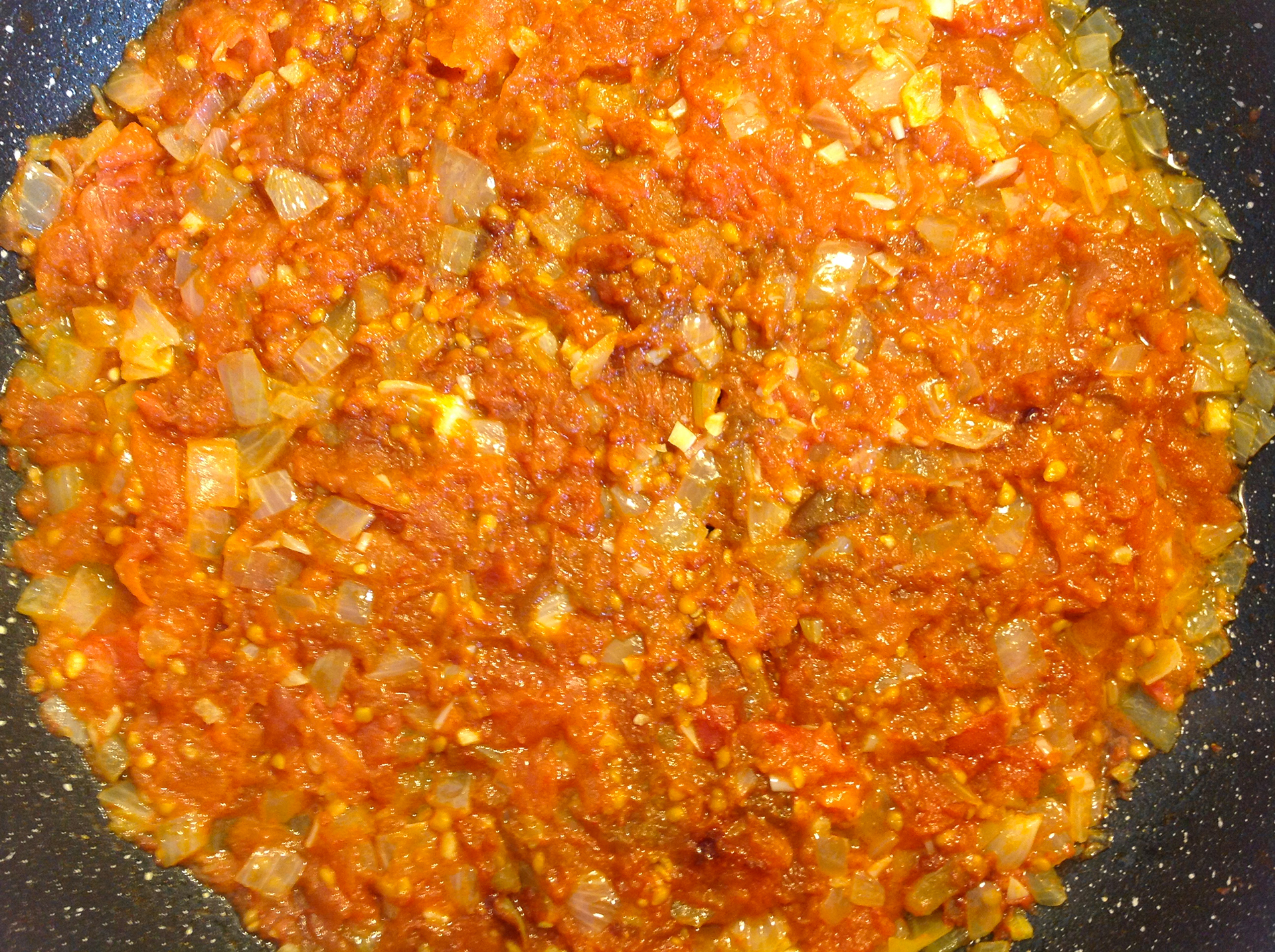 The Pasta
Place the flour in a large bowl, add a pinch of salt and gradually pour the water in the centre, as you start kneading vigorously with your hands. Fold the dough over on itself several times to make it more elastic. If you find the dough too dry, add a little more water until it's manageable, if it's too liquid, then add little by little some all-purpose flour. Once you have obtained a smooth and compact dough, form a ball, wrap it in plastic wrap or a clean cloth and let it rest for 15 minutes (this waiting time is perfect to prepare the sauce!). Try to avoid air exposure, otherwise the dough will dry out.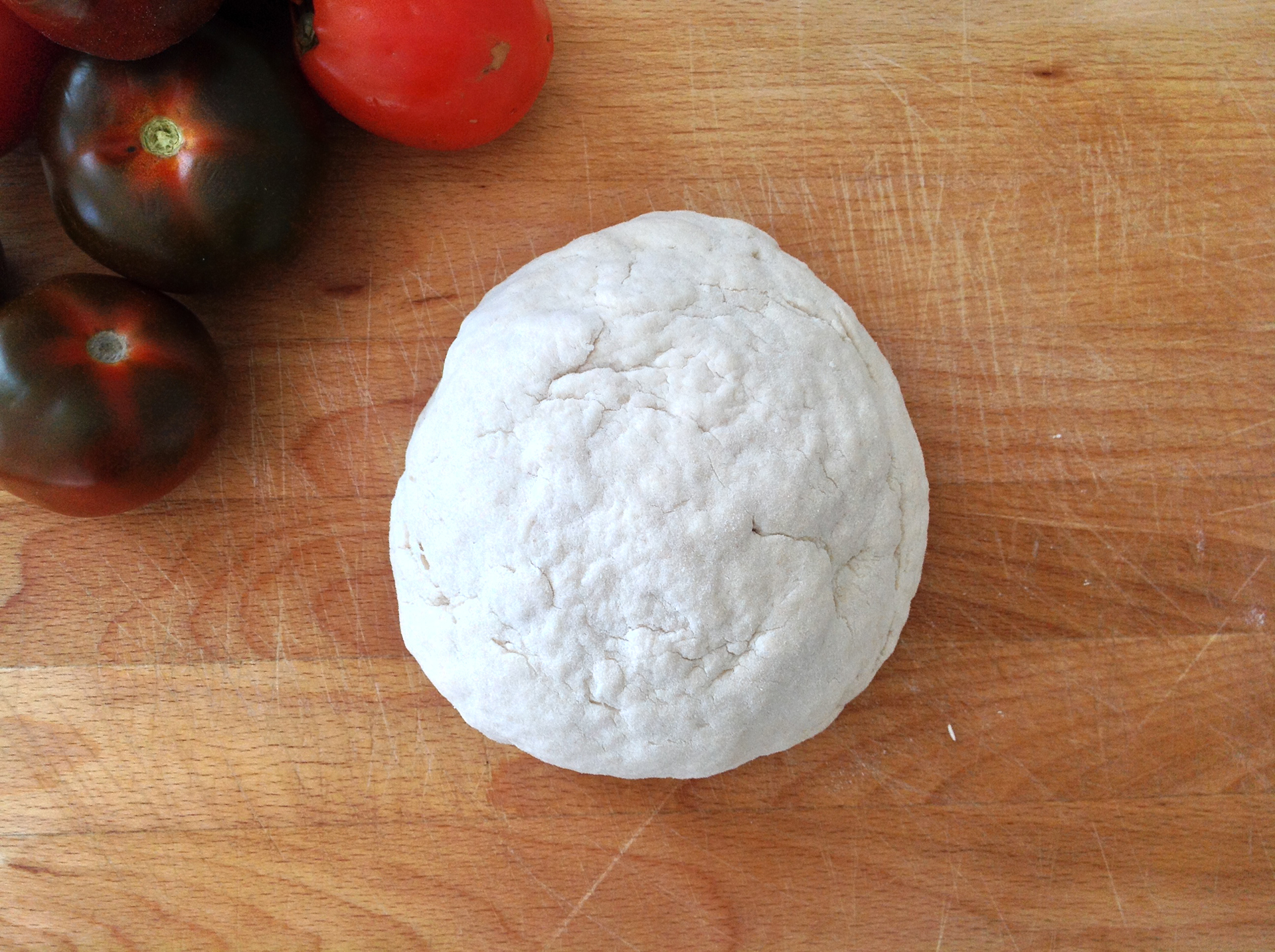 After the resting time, roll a bar of about 1 cm thick. From this, cut small tubes of about 1 cm, push every small tube with your thumb to form a round 'ear'. Continue with the rest of the dough.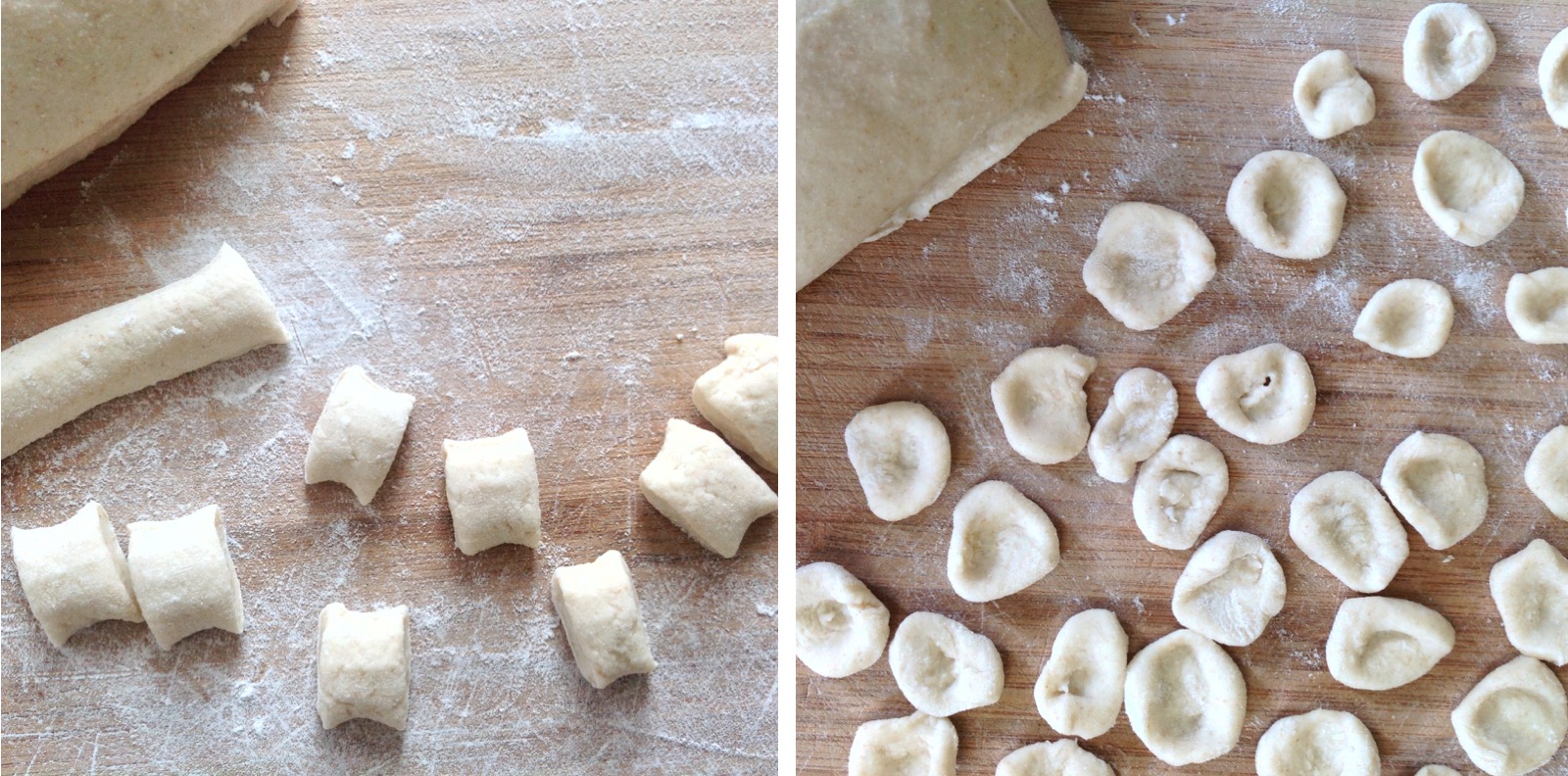 Cook in slighted salted water for 7–10 minutes or until fully cooked.
Mix thoroughly with the sauce and serve with the parsley or basil as decoration, as well as other rests of vegetables, such as broccoli.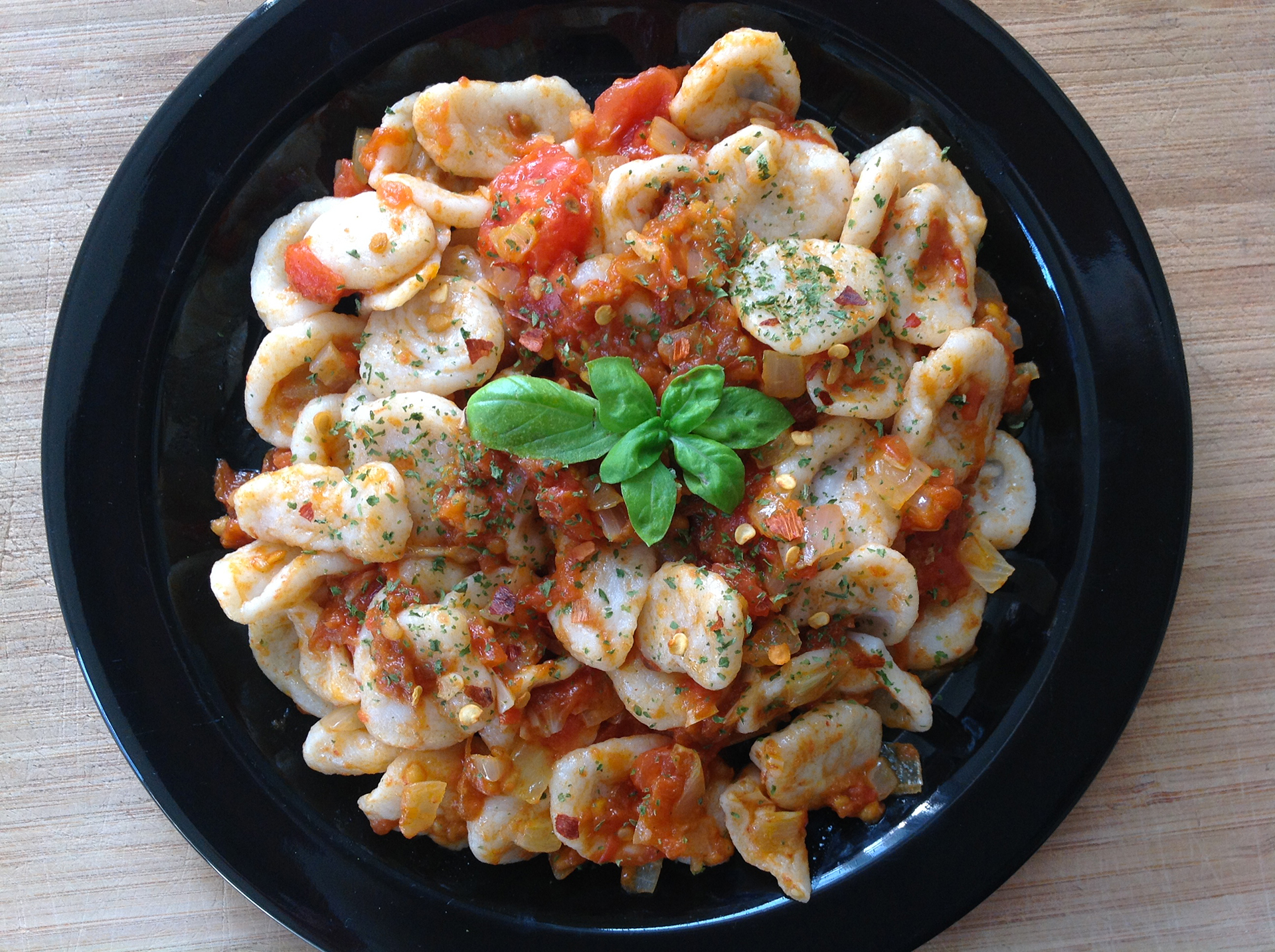 Time to enjoy! Bon appetite!
References
1. Cooperstone J. L. (2020). "Lycopene" in Handbook of Nutraceuticals and Functional Foods, eds Wildman E. C., Bruno R. S. (Boca Raton, FL: CRC Press), 37–53. 10.1201/9780429195594-3
2. Wilhelm Stahl, Ulrike Heinrich, Sheila Wiseman, Olaf Eichler, Helmut Sies, Hagen Tronnier, Dietary Tomato Paste Protects against Ultraviolet Light–Induced Erythema in Humans, The Journal of Nutrition, Volume 131, Issue 5, May 2001, Pages 1449–1451, https://doi.org/10.1093/jn/131.5.1449
3. Andy Brunnings. To Refrigerate, Or Not To Refrigerate? – The Chemistry of Tomatoes. Explorations of everyday chemical compounds. https://www.compoundchem.com/2014/10/02/tomatoes/
---
Related posts :
---