Blog & News
Highlights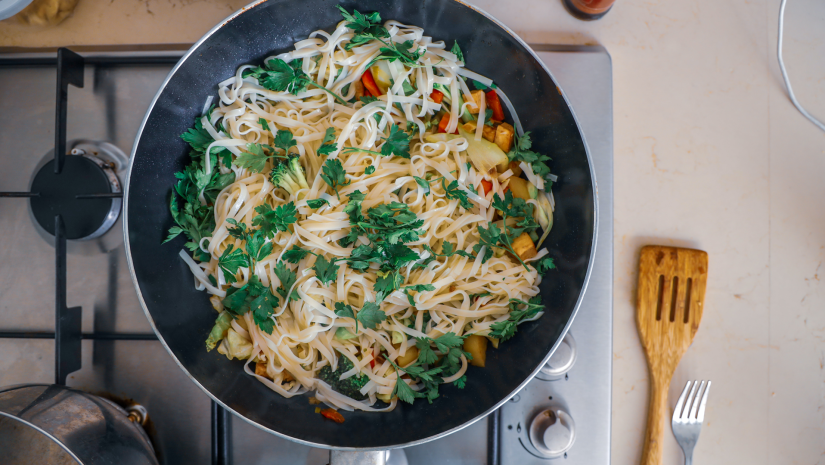 Changing your diet is one of the simplest and most effective ways to reduce your greenhouse gas (GHG) emissions. Regularly going without meat benefits the planet in many ways (saving water, preserving soil and forests, etc.), which we have already gone over here. However, people often forget about dairy products (and eggs), even though producing them is directly linked to livestock farming and the harmful effects of that industry. For example, did you know that your carbon footprint would be lower in the winter if you were on a vegan diet—even one with imported fruit and vegetables—compared to a meat-based diet with local, in-season products?1 Or, on an even more alarming note, did you know that producing a kilogram of cheese emits 3 times more GHGs than producing the same amount of chicken?2
It really makes you think. But going vegan seems so complicated and drastic… And if it's hard to imagine your life without cheese—you're not alone! However, there's nothing stopping you from enjoying vegan alternatives a few times a week so you can make a big impact without feeling like you're missing out. Are you ready to get started? Here are 3 tips tor an easy transition to eating vegan on the daily.
Go At A Rate You're Comfortable With
Even when you're taking small steps, it takes resources to change your habits. It's worth thinking about what will work best for you. Why not test out the vegan version of the meals you usually make each week? You can find vegan recipes for many popular dishes on the Lauren Toyota and The Buddhist Chef websites. You could also set a goal of trying ten vegan recipes and then testing one or two per week until you are easily able to include them in your daily diet. Feel free to use the resources for the Veganuary challenge (another way to get started).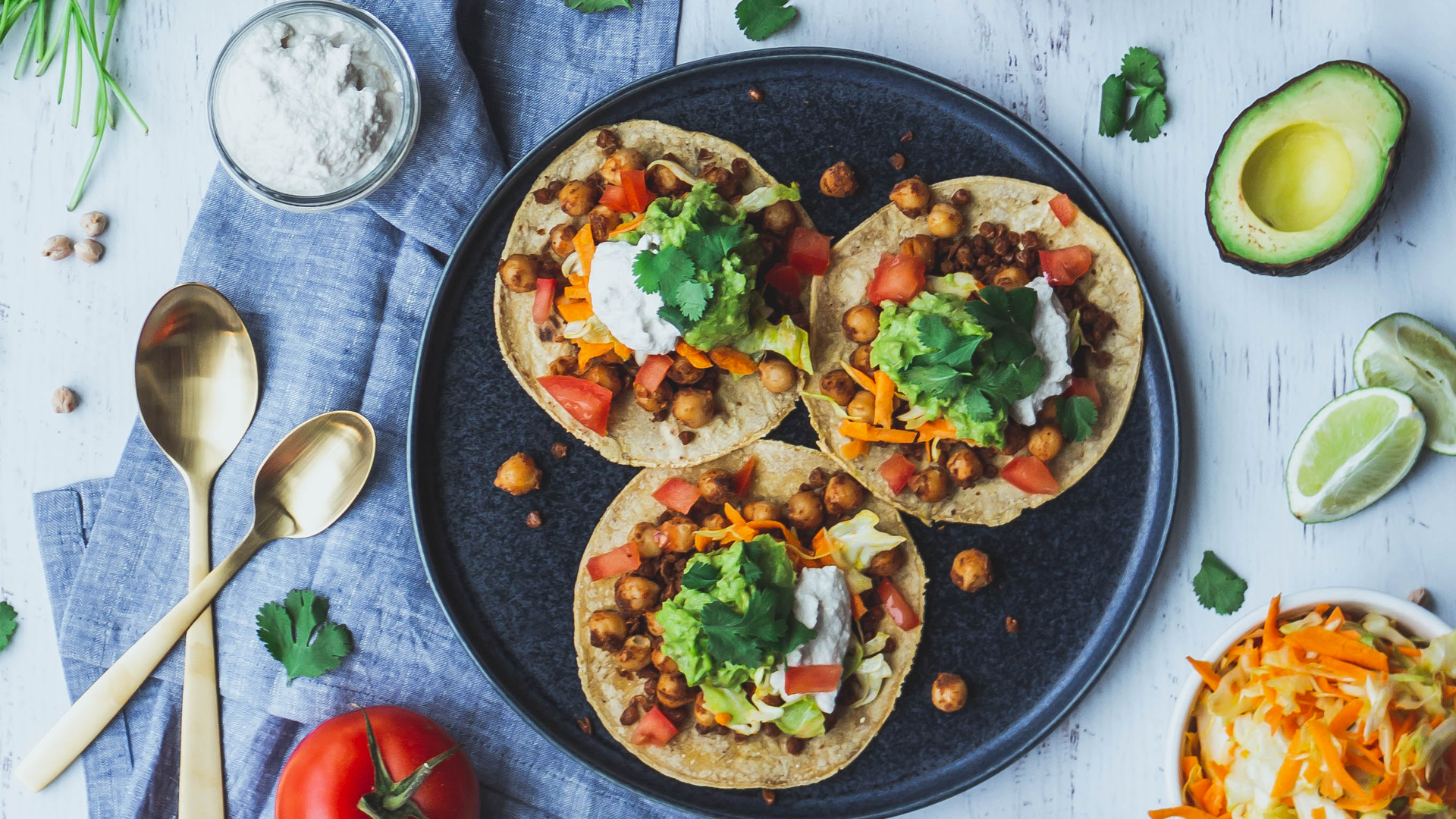 Give Yourself Time To Figure It Out
What should you use to replace butter and eggs in baking? What about recipes that call for cheese? By exploring alternatives over time, generations of vegans have found more than one trick to solve these "problems." If you have no idea what substitutes are out there (e.g. nutritional yeast, flaxseed, fruit compotes, etc.), give yourself time to discover them—one recipe at a time. And take it from me, it's normal to mess up a few dishes. But that's what happens when you try new things in the kitchen, right?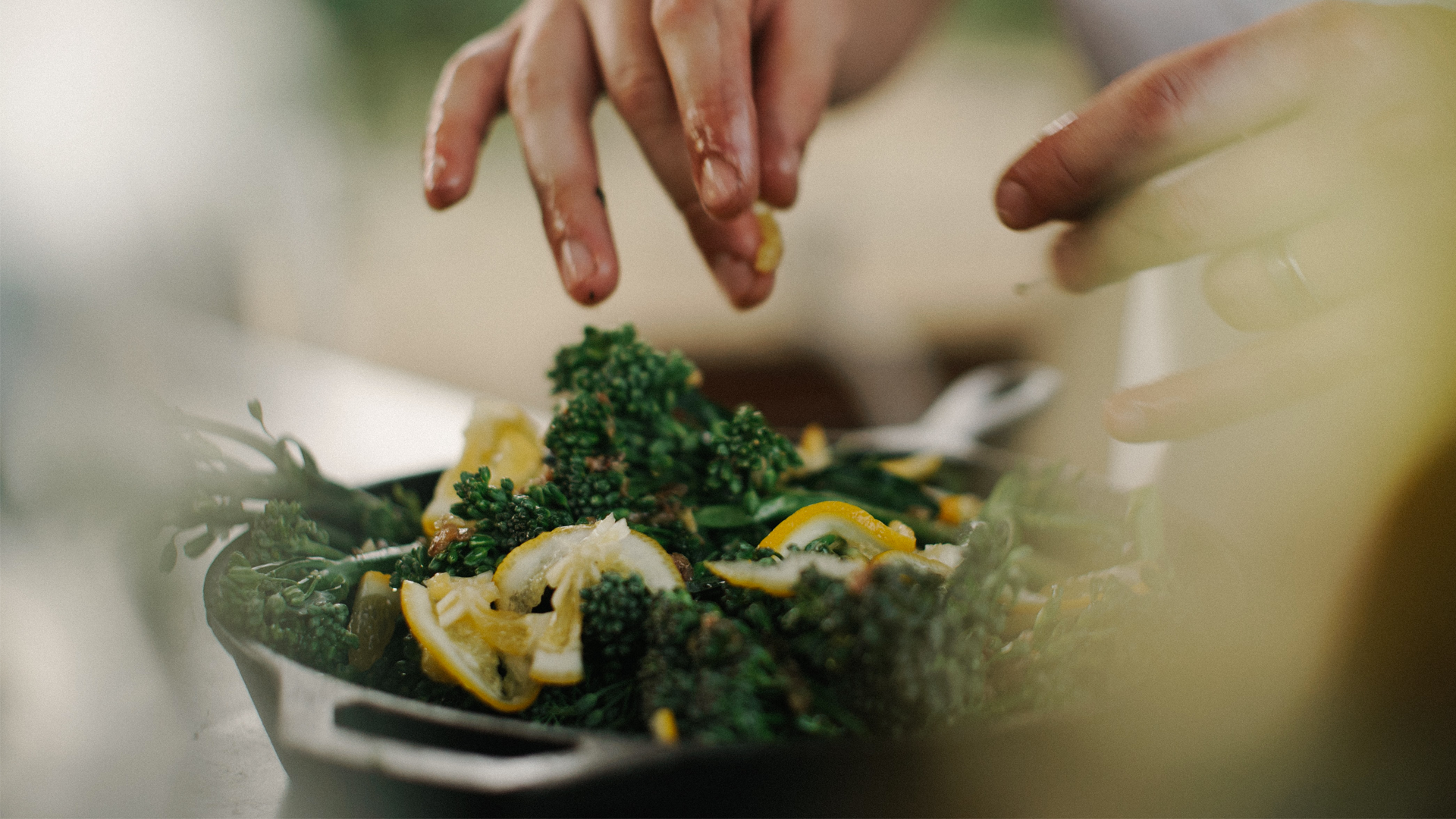 Another important angle to consider is nutrition. Although I don't want to get into the usual cliché discussion about vegan protein, it's important to remember that vegan meals often contain fewer calories than their "traditional" equivalents, so it makes sense to adjust your portions. Also, if you transition too quickly, you may notice changes in your transit (long live fibres!), but that normally subsides quickly and can actually be considered a free detox treatment. Otherwise, vegan foods contain everything you need (except vitamin B12, which you should take as a supplement if you're on a predominantly vegan diet). All you need to do is look up the information! There are lots of resources to turn to, including this cute illustration that you can put up in your kitchen.
*If you have food allergies, it may take a bit more research to make a 100% transition to vegan meals, but on the other hand, it might just open you up to a whole new world! I especially recommend checking out the Oh She Glows website for tons of recipes without gluten, soy, etc. or exploring brands like Gusta.
Fill Up On Inspiration
It is often said that to change a habit successfully, you have to articulate what you want to do in a positive way. That's especially true when transitioning to eating (more) vegan food; instead of focusing on what you're eliminating from your diet, focus on what you're adding. See it as an opportunity to try new recipes and unexpected flavours! Approach the changes with curiosity and enjoy discovering new recipes. Like me, you might become addicted to nice cream, vegan ice cream made with frozen bananas, or this recipe for Indian butter tofu! You can also find other great recipes here and here.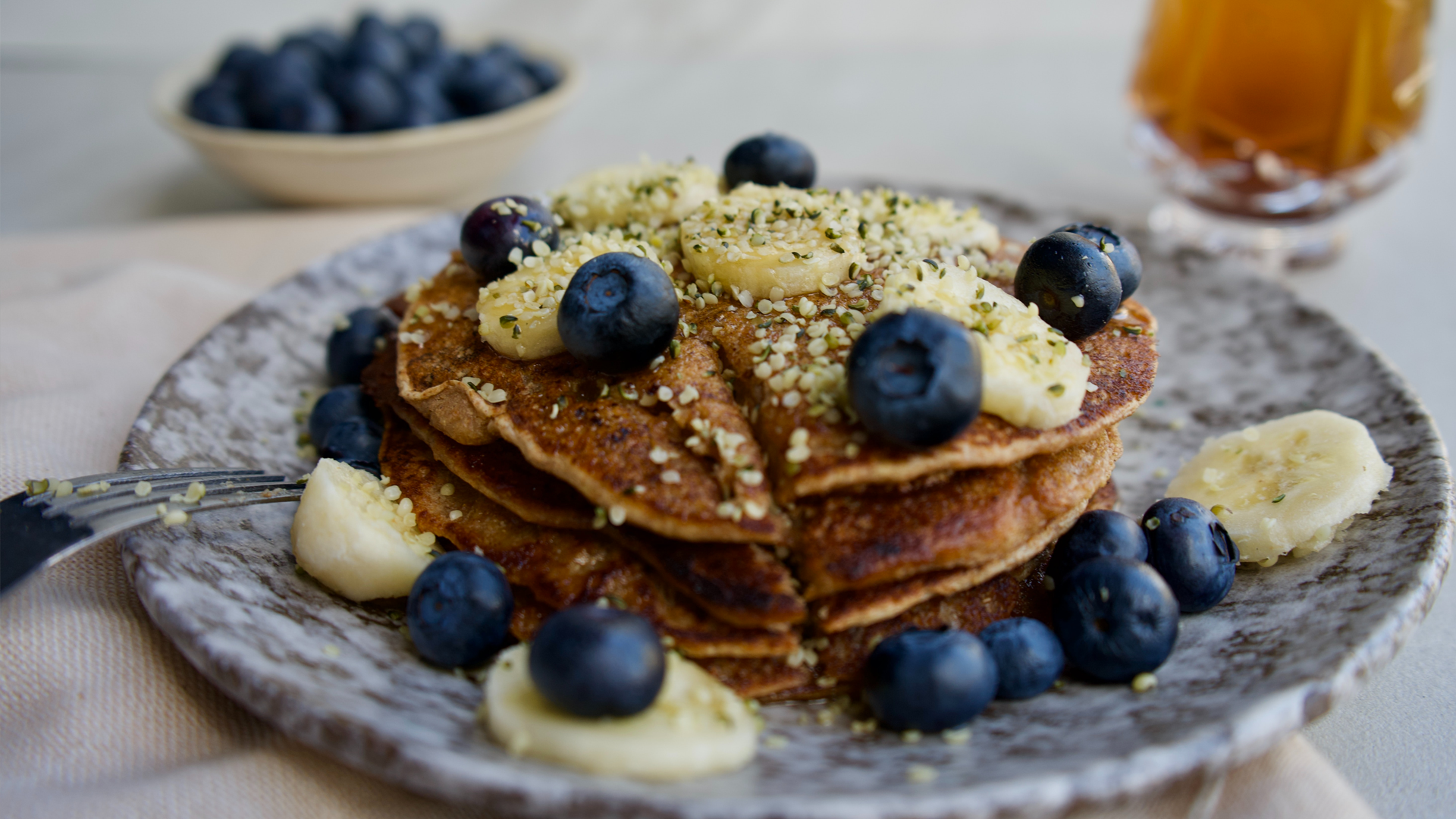 I hope this article has inspired you to reduce the number of animal products you consume daily. Every new action you take is another step toward reducing our collective carbon footprint!
Sources:
1. Être ou ne pas être végane en hiver?, (in French) Un point cinq
2. Un bout de fromage ou un morceau de viande?, (in French) Un point cinq
---
Related posts :
---