Blog & News
Highlights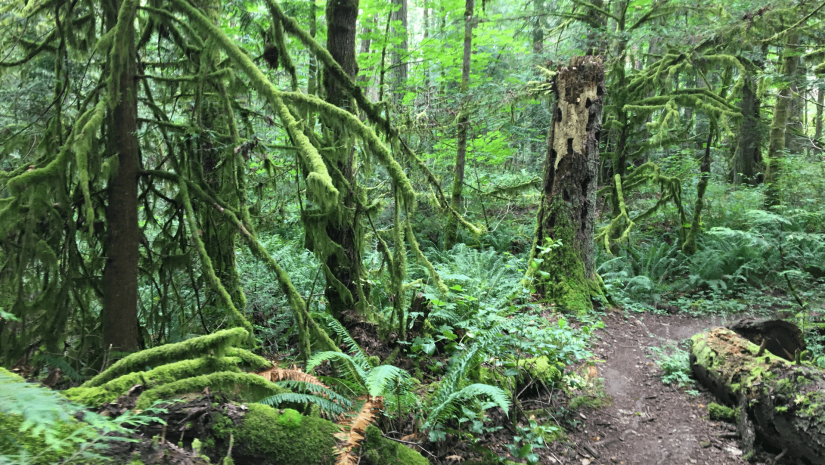 For the past 50 years, 19.8 hectares of forest located in Saanich, one of 13 municipalities of the Capital Regional District, has been owned by the same family and who has kept it wild over all these years. This Coastal Douglas-fir forest of Southern Vancouver Island, includes pockets of old growth trees, a Garry oak meadow and an Arbutus stand, which are some unique British Columbia habitats. Over this time, neighbours and visitors have gently enjoyed this privately owned property—undoubtably many believing it to be a city or regional park. Many local kids played and grew up exploring the trails and wonders of these woods. One such child who grew up in the neighbourhood, is Tim Ennis."Both myself and my children have had the tremendous fortune of growing up in the Mountain Road Forest. As a child it seemed like a limitless expanse of unspoiled wilderness inhabited by all manner of creatures from frogs and salamanders to bats and bears. Now, as a conservation biologist, I understand in other ways just how valuable and irreplaceable this special place is to the preservation of globally-at-risk ecosystems."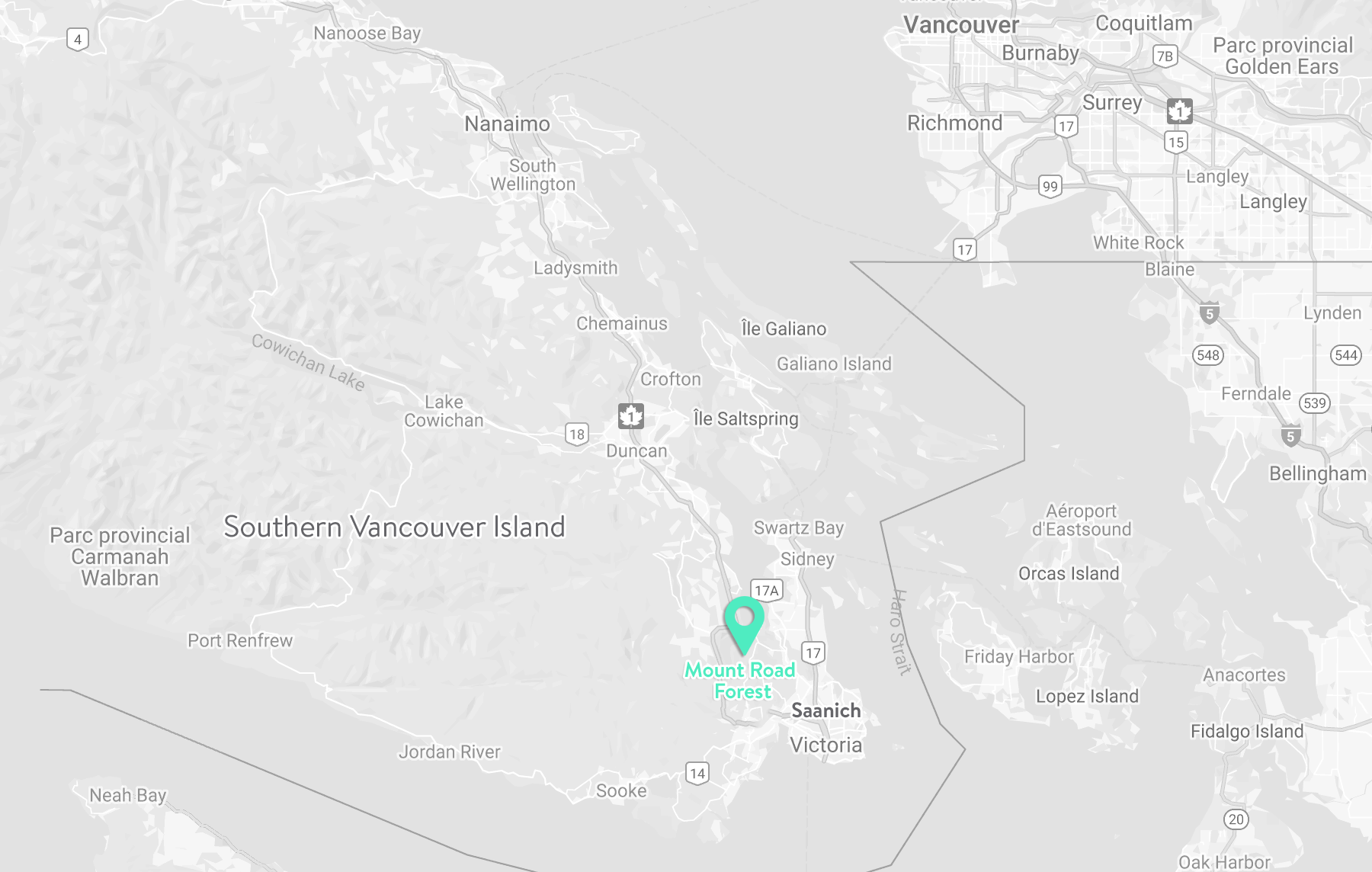 A public fundraising campaign
The family selling this property has entered into an agreement with the Capital Regional District (CRD) , the local regional government that includes Saanich. The CRD has committed $2M and will purchase the property to create a new regional park, provided there is demonstrated public support. Therefore a fundraising campaign has being undertaken by Habitat Acquisition Trust (HAT—Victoria's local land trust) to raise the remaining $1.4M required to complete the purchase of this 49-acre forest sanctuary. The countdown is on – all funds must be in place by Earth Day, April 22, 2021 to save this special piece of land.
Every year development pressures in Canadian urbanized areas threaten the loss of key habitats that provide linkages for our wild species. Earth Day Canada is calling on Canadians to protect properties like this before they disappear. You can help save this property by making a donation here.
Mobilizing Municipalities
Municipalities are at the heart of the ongoing ecological transition, which is why Earth Day Canada is proud to support and promote this community-led initiative. Each year, on the occasion of its annual campaign around April 22nd, Earth Day highlights the initiatives of proactive municipalities in protecting the environment. Join the movement! You have an announcement to make or wish to make an ecological commitment? Take advantage of Earth Day Canada to gather support and announce your upcoming positive impact on the community. Tell us about your project/vision and Earth Day Canada will be happy to make it shine!
The creation of a publicly supported regional park like Mountain Road Forest is a great example of concrete solutions adapted to the local context to preserve precious ecosystems. Earth Day Canada hopes that this project will inspire others of its kind in many municipalities.
Article written in collaboration with Michael Scott Curnes, Project Development Consultant, HAT.
Stay informed of all of this project and other initiatives by subscribing to the Earth Day Canada newsletter.
Links
The crowfunding campaign to preserve the Mountain Road Forest.
Habitat Acquisition Trust (HAT), Victoria's local land trust that manages the campaign.
Capital Regional District (CRD) , the local government to which the Municipality of Saanich is attached that will purchase the land to create a new regional park if the campaign is successful.
Municipalities Mobilizing, Earth Day Canada's municipal partners in the ecological transition.
---
Related posts :
---