Blog & News
Highlights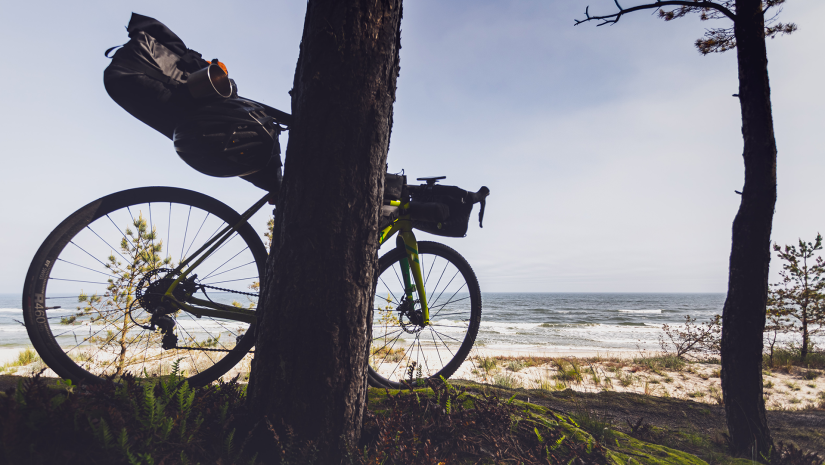 In our travels, we often seek to discover new places and new cultures. Humans were born nomads, after all! But even if exploring new frontiers allows us to satisfy our curiosity, to develop a sensitivity and an open-mindedness towards difference, travel is also often synonymous with mass tourism. We take planes and we carve out seashores, and it should come as no surprise that this is detrimental to the various ecosystems. It therefore seems essential to consider an alternative path of exploration.
As Rodolphe Christain mentions in Le manuel de l'antitourisme: "It is better to choose the path over the destination and to disappear rather than appear everywhere". This is where exploring by bike fits in and where bikepacking, an emerging sub-category of bike tourism, responds to a new reality: to satisfy the need for adventure from a minimalist perspective, both in terms of equipment and carbon footprint.
New ways to explore by bike
The difference between bike touring and bikepacking lies mainly in the comfort and philosophy of the practice. While bike touring is considered more of a bicycle trip, bikepacking is seen more as a bicycle ride, a simplified version of bike touring that guarantees more ease and freedom. Properly calculated weight allows for more agility, fatigue takes longer to set in and autonomy is improved. By carefully selecting what we bring with us, a new world of possibilities opens up. We can go further for longer!
While bike touring luggage systems typically spread the load across a few large panniers, bikepacking involves a float of different types of smaller bags. It's all about being able to travel light to cover more miles and explore more off-road. That's why most bikepackers choose to eliminate the luggage racks and have smaller bags attached directly to the bike frame.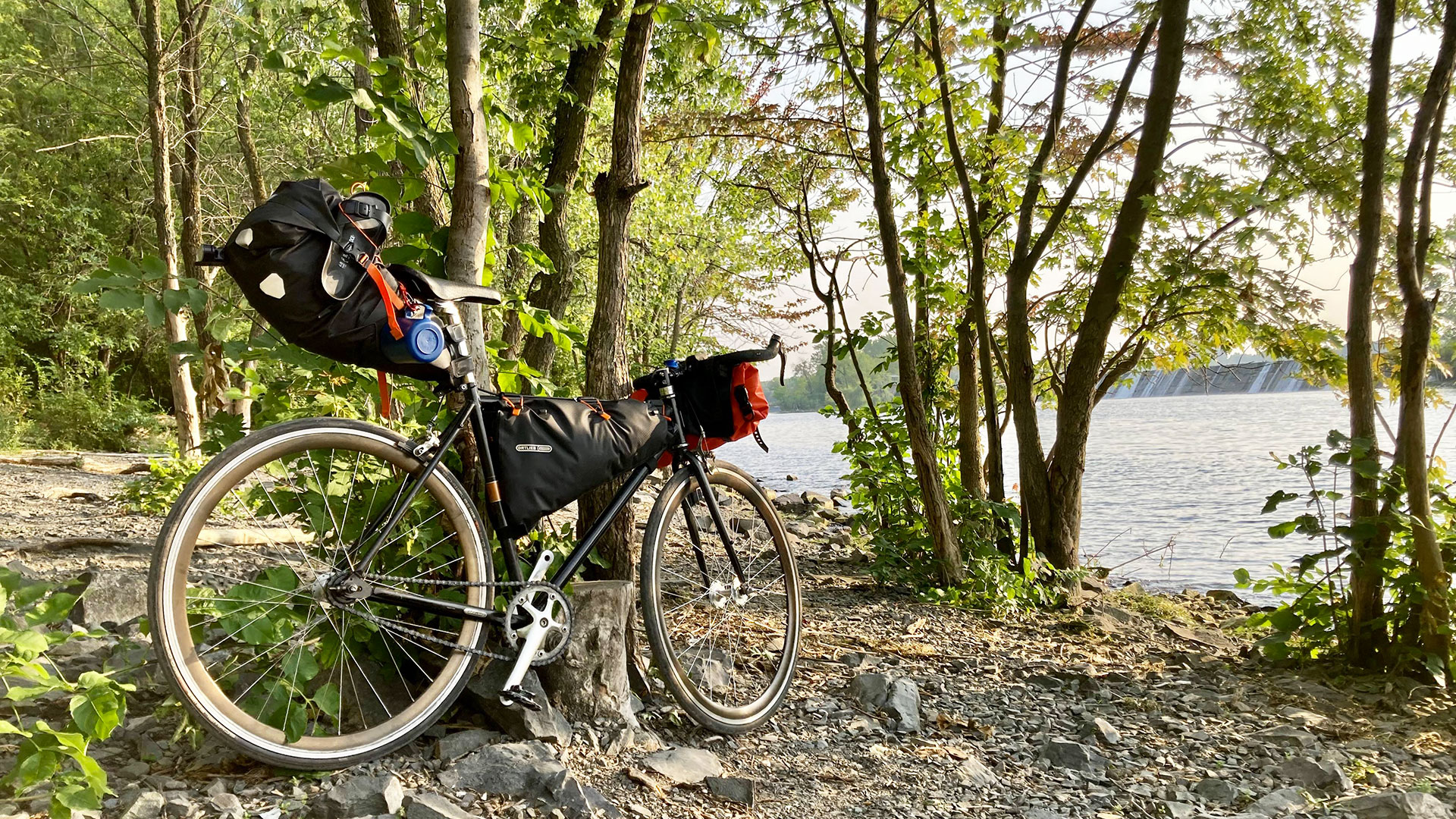 If you are willing to compromise on comfort, are a fan of (somewhat rugged) camping and are willing to adopt rather rudimentary practices, good news: no matter what bike you ride, you can still enjoy bikepacking! It is partly the flexibility and adaptability of a racing bike, a mountain bike or even an ATV that is making bikepacking increasingly attractive to riders.
The philosophy behind bikepacking
The equipment is closely linked to the philosophy of this new practice. A return to the essentials, the art of reducing our load, purifying our bike, our needs and our way of being. Frugality is inextricably linked to bikepacking but is far from being synonymous with boredom or limitations, quite the contrary!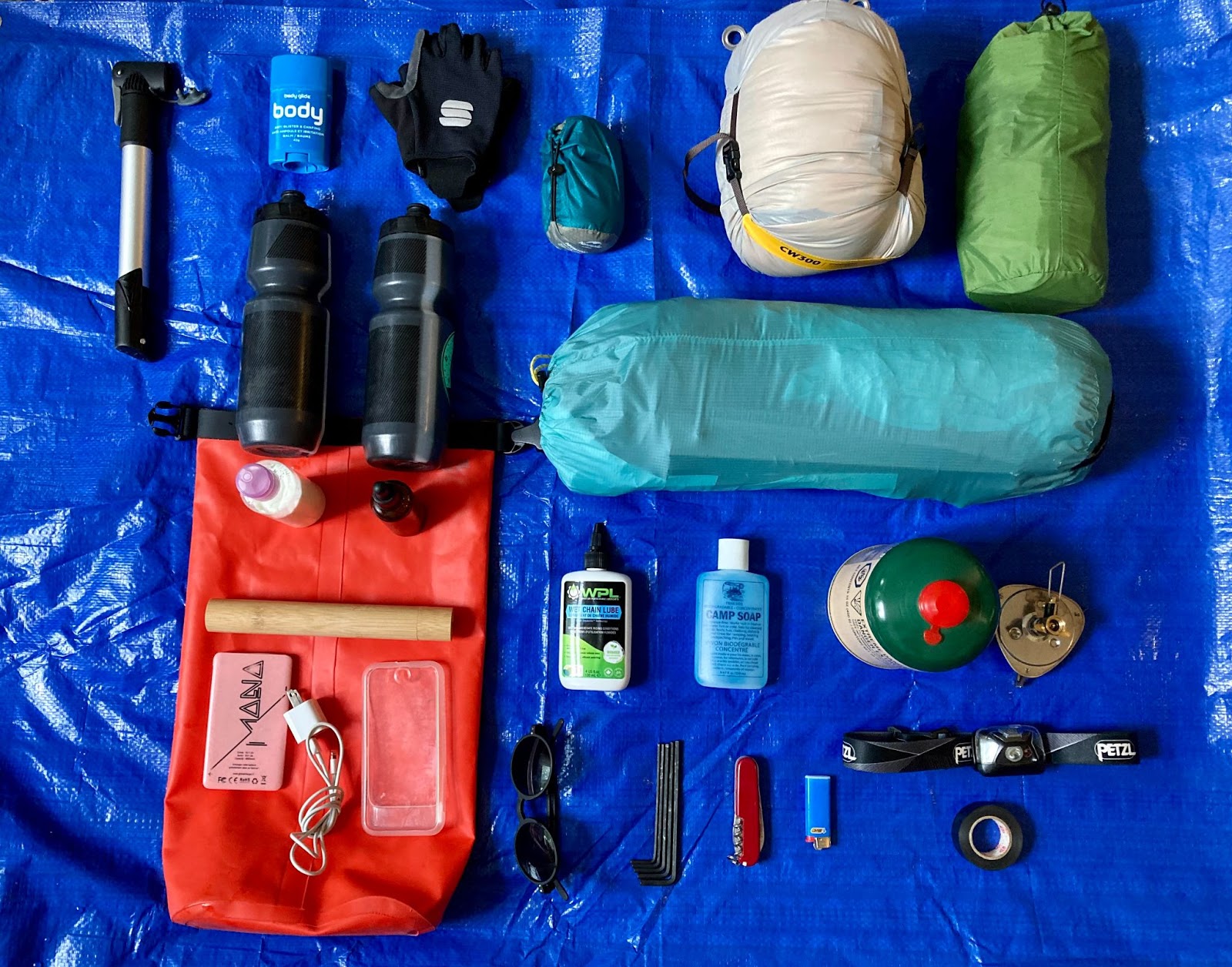 Some cyclists take it a step further, finding in it a form of peaceful protest, where the political and social dimension takes us against the grain in this current era of overconsumption. With bikepacking, it is enough to ride just to simply enjoy the escape. There is something meditative, even therapeutic, about getting behind your handlebars and riding out for kilometres.
We are also confronted with our vulnerability to the environment and the elements. How will we react, equipped with the bare minimum, in the face of scorching heat or torrential rain? In the same way, when we arrive somewhere, it is likely that our appearance (and our scent) will make us feel vulnerable to the way others see us. More often than not, this creates opportunities to open up to others for rich exchanges that we wouldn't have otherwise had!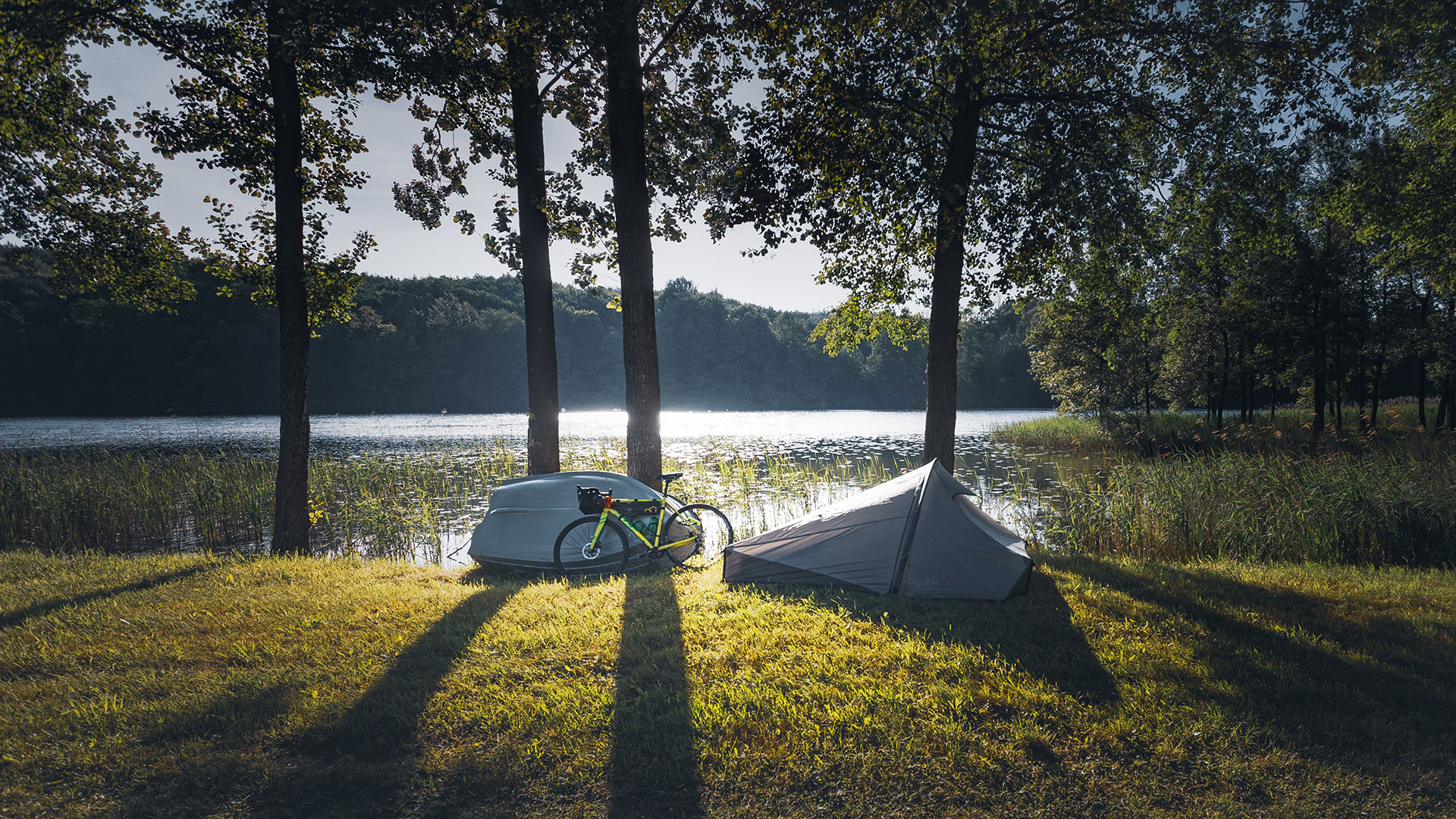 Bikepacking is above all an experience centred on space, nature and simplicity, against the tide of a tourist industry motivated by economics and ideas of grandeur. Many enthusiasts will tell you that going beyond yourself and moving around with little equipment to discover yourself, others and new landscapes is worth all the trips to the other side of the world. There is no shortage of opportunities to discover or rediscover our own territory, province or country in a different yet simple way and they are all options to quench our thirst for adventure without the planet paying the bill. It's up to you to find the formula that works for you!
---
Related posts :
---