Blog & News
Food fight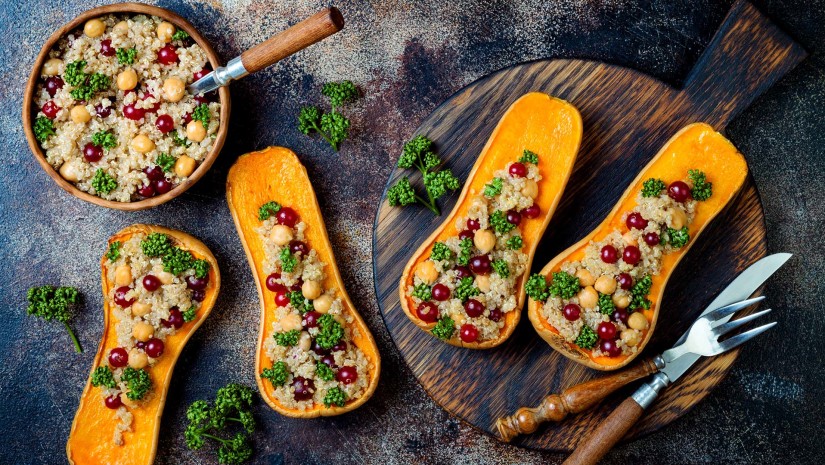 Here we are once again in the dark and rainy month that sparks our craving for chocolate and cheesy meals for comfort. Except… what's left to cook with in November? Are we already stuck with potatoes and carrots for the rest of the season? No, we're not! Don't worry, there are still plenty of wonders sprouting from our fields to (re)discover. It's time to stock up on them now so we aren't bored until next season. In Quebec, it's not only our wardrobe that requires adapting to the rhythm of the seasons, but also our food! Here's a quick roundup of the latest harvests to enjoy. In November, let's discover…
The Jerusalem Artichoke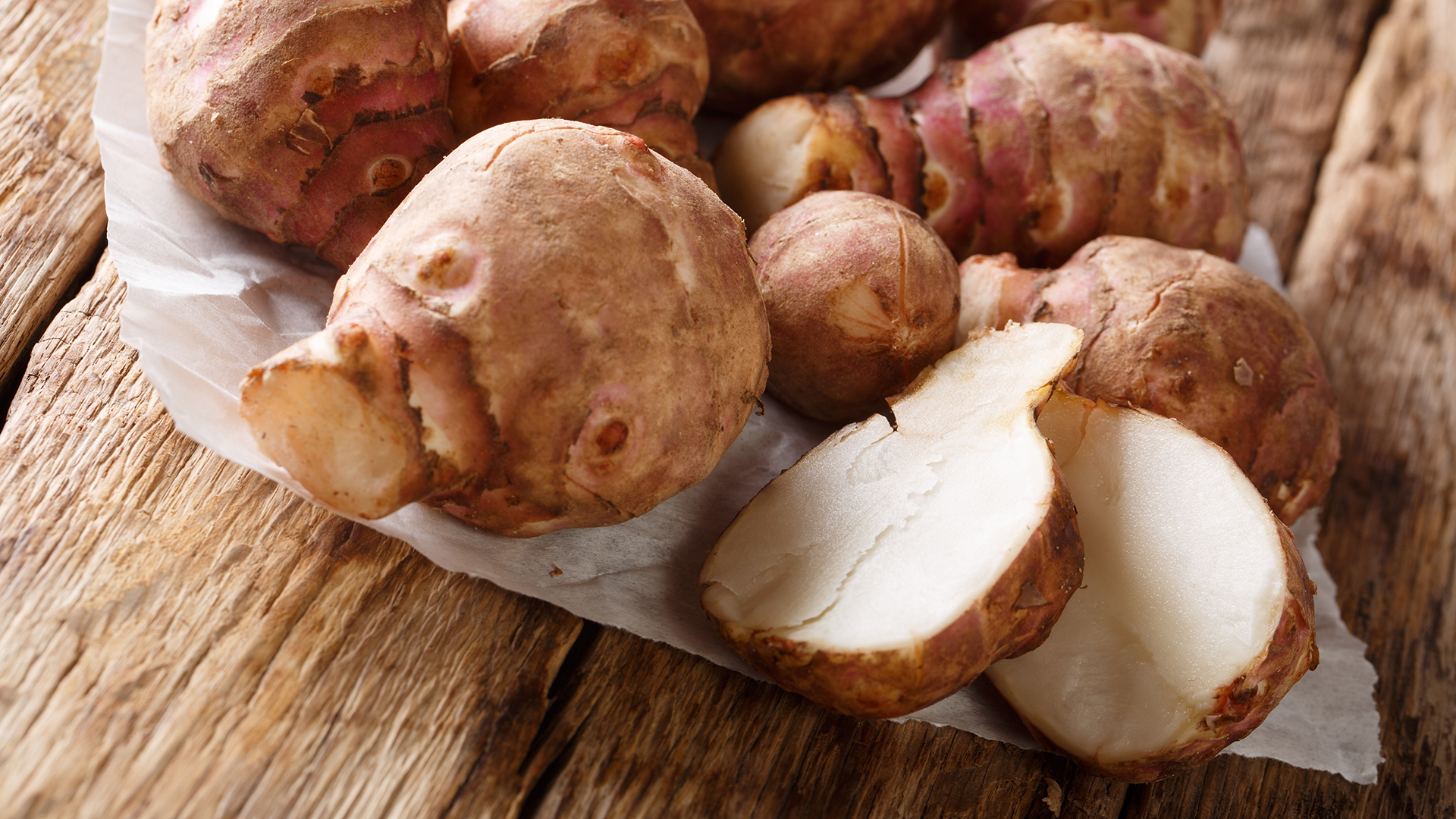 Is it ginger? A potato? What is this naturally tuberous hotchpotch? A Jerusalem artichoke! A wonderful winter vegetable, it's available from November to February and is becoming better known for its delicious artichoke heart flavour. In fact, it can be cooked in as many ways as a potato! Oven roasted, pan-fried, au gratin, mashed, in soup, raw in a salad, allow yourself to be seduced by its versatility. The Jerusalem artichoke is even an anti-waste gem since it doesn't need to be peeled if it's fresh. You just have to clean it with a brush and pour a little lemon juice on it to avoid oxidation once cut. You can peel it when it starts to brown for esthetic reasons but skipping this step will save you a lot of trouble (the Jerusalem artichoke can be a bit messy to handle)!
Storing
• In the fridge: in a paper bag or airtight container, for several weeks or months
• In the freezer: washed, peeled, diced, on a plate and then in a container or airtight bag.
Once cooked, it's advised to eat it sooner rather than later because it does not do well reheated, and it quickly becomes indigestible. The solution to avoid losing it: make a puree and freeze it!
Fun fact: apparently, after each bite of Jerusalem artichoke, your drink will taste sweet. Is this really true? You'll have to try it! Another fun fact is that Jerusalem artichokes contain a lot of inulin (dietary fibre), so be careful how much you consume, your gut might rebel.
Garlic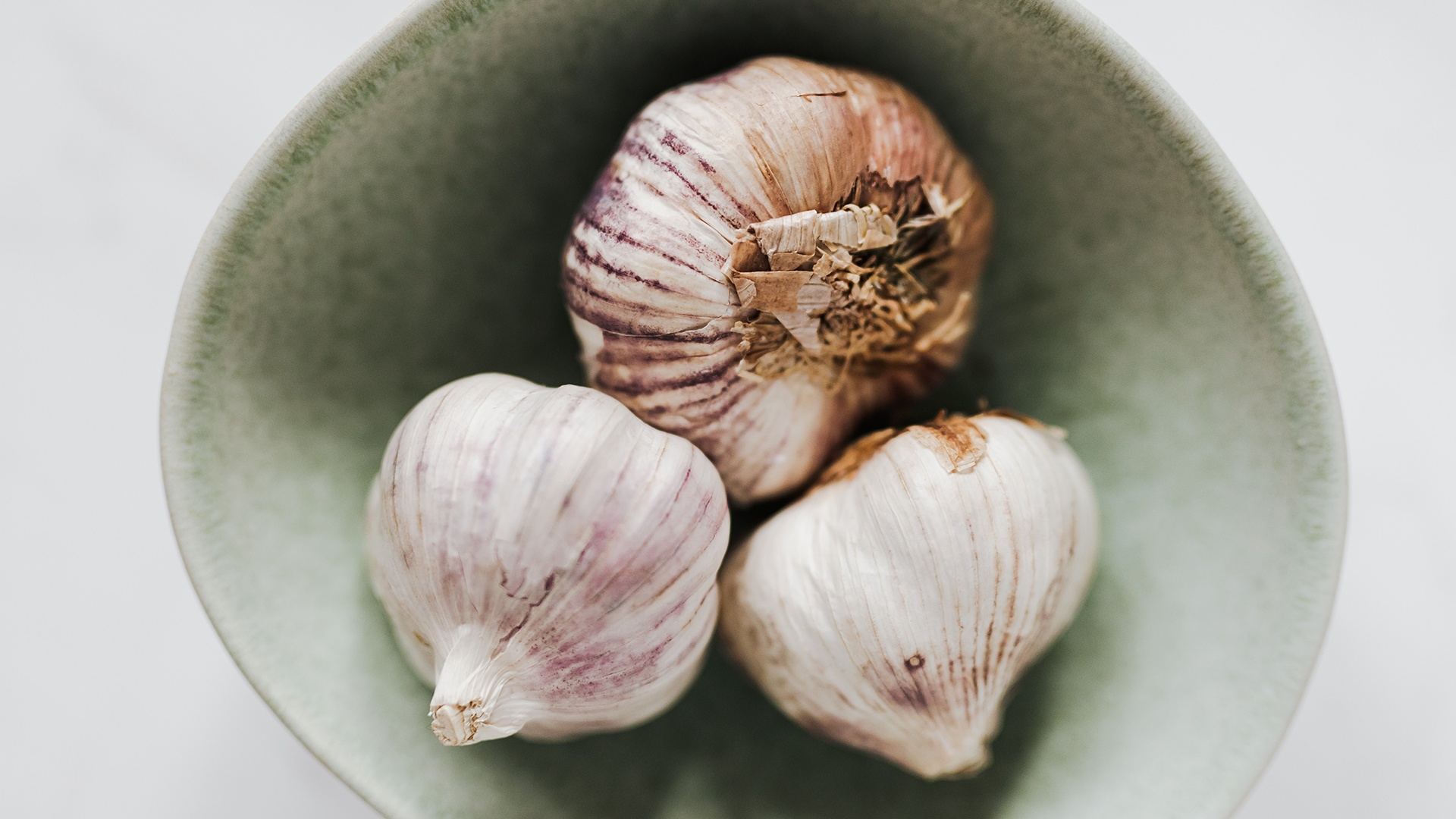 I can't say this often enough: Quebec garlic is a real treasure that deserves to be loved, cherished, shared, purchased and, of course, preserved! Why, you ask? Because it will taste much better than garlic imported from China or Spain. To try it is to love it! Plus, a smaller quantity is needed thanks to its stronger and spicier taste, so adjust your recipes. Available from the end of July to the end of January, Quebec garlic will also keep longer (up to 12 months depending on the variety). But can't you find garlic all year long at the grocery store? Yes, but it will have travelled thousands of kilometres and undergone temperature changes that affect its preservation and accelerate its germination! In addition, Quebec garlic is often grown with fewer pesticides thanks to stricter standards. In 2017, it was estimated that 90% of the garlic consumed in Quebec was imported. Let's change this fact, there are only good reasons to do it, for the planet and our taste buds!
Storing
• NOT in the fridge!
• Somewhere cool, dry, and away from light (humid places will make it germinate)
• In the freezer: boil the cloves with the skin and puree with oil (tip: use ice cube containers to portion it and make it easier to use)
Brussels Sprouts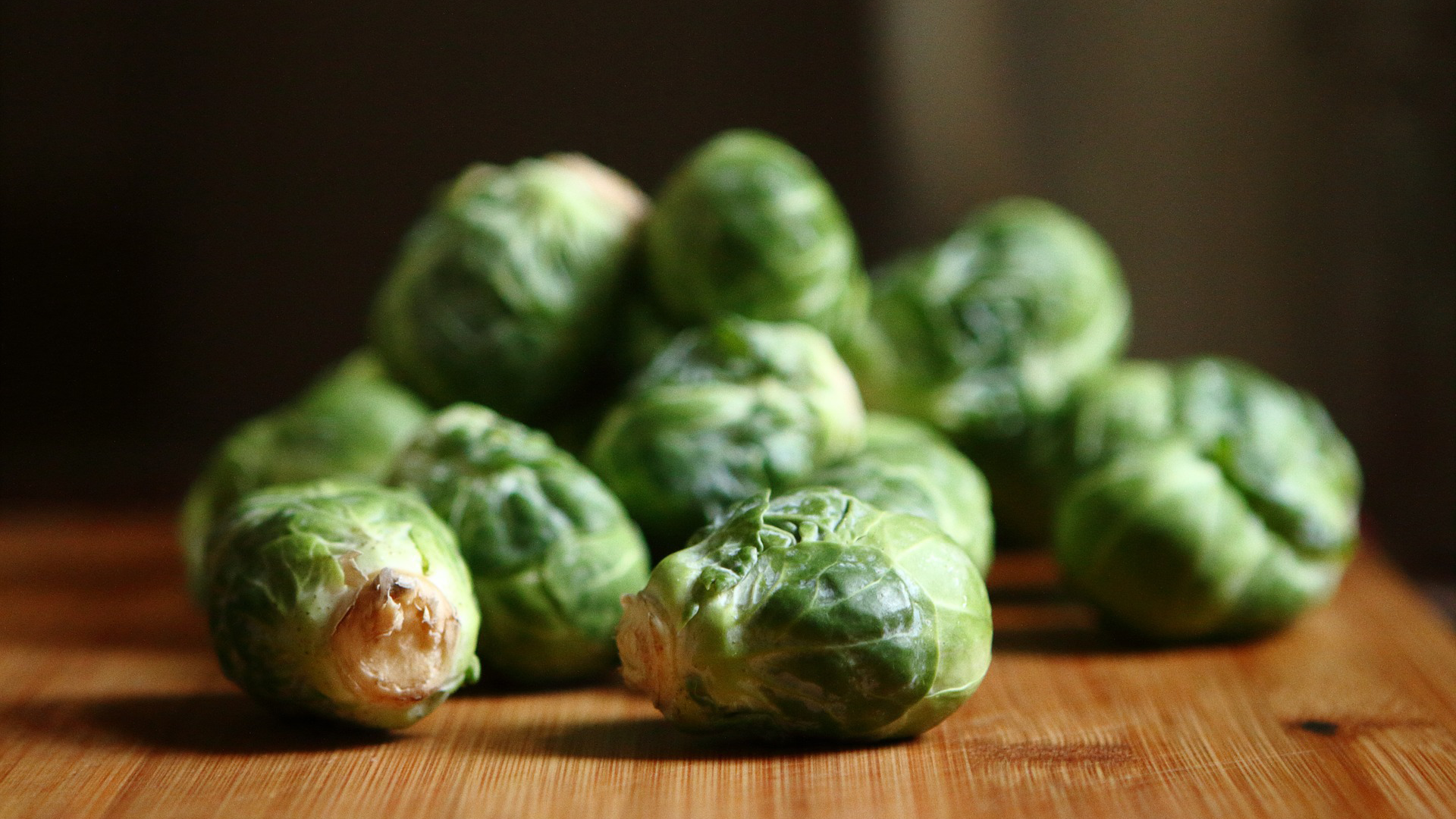 As with all cabbage, Brussels sprouts contain sulphur, which is why some people can't stand them. There's a very simple solution for the family cook who loves them, but whose little minions are less fond of them: don't overcook them! This also seals in all the healthy nutrients they contain. You can also chop them up finely and add them raw to a salad, put them on a pan with dates and red onions, combine them with cheese au gratin or simply roast them in the oven with honey and nuts.
Anti-waste tip: As with most cabbages, when the top leaves turn yellow, just peel them to reveal a fully intact heart. Some leaves might fall off when cutting Brussels sprouts, use them to make delicious chips by seasoning and roasting them in the oven with oil!
Storing
• In the fridge: They can be placed directly in the vegetable tray covered with a clean cloth or in a storage bag or airtight container to keep them moist and prevent them from drying out.
• In the freezer: blanched, dried, in an airtight container
Cranberries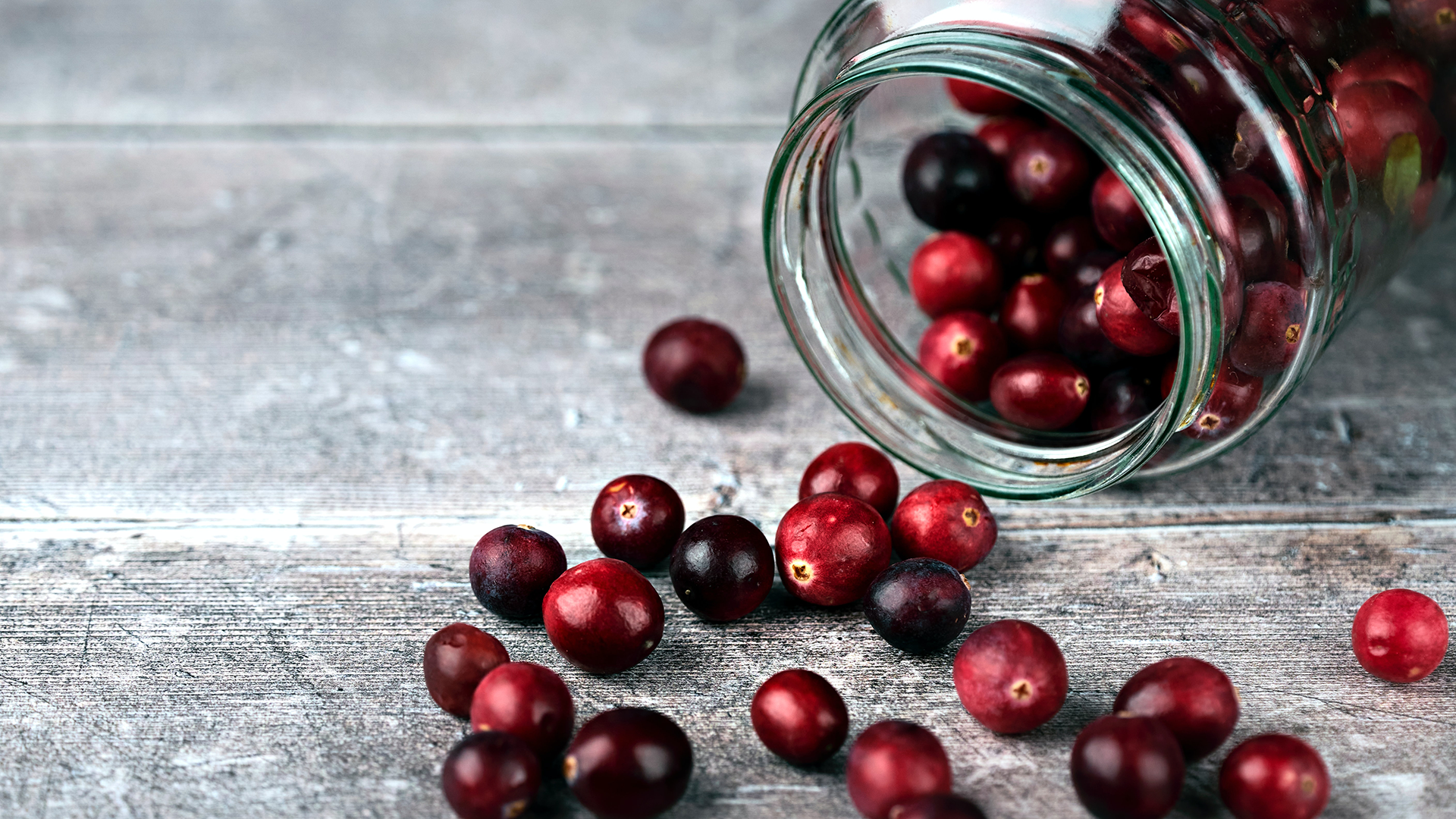 In the middle of the season, cranberries bring a little colour back in our plates! This small fruit is, in my opinion, very underrated here in Quebec; just like its acidic compatriots, the sea buckthorn, the blackcurrant and the chicory (fyi, these berries are also delicious). Don't hesitate to incorporate cranberries into your daily diet, as much for its high antioxidant content as for its unique and tangy taste. Be sure to check the source of your berries to check that you are supporting local producers. Quebec is ranked first in the world for its production of organic cranberries, so take advantage of it! In desserts, salads, stews, cocktails, in juice, sauces, dried or raw…. everything is possible! Pure juice without sugar can even replace lemon in your recipes. And why not try them in a salad with Brussels sprouts? Or in cornmeal, maple and walnut muffins…yummy! You can thank me later.
Storing
• In the fridge: another champion of anti-waste: little effort for a long shelf life, in their original packaging or in an airtight container, they will keep up to 3 months.
• Dehydrated: room temperature, away from light, up to one year
• In the freezer: do not wash, in an airtight container, up to one year
I hope I've debunked your assumptions that November was synonymous with root vegetables. I'll save the surprise of how to properly cook and store them for a future read!
P.s. For those of you who still have a half-decorated pumpkin sitting on your counter, it's time to get inspired! Check out my colleague April's excellent article here to discover her great tips for putting almost nothing in the compost.
Here are November's honourable mentions:
• Beets
• End of broccoli
• Celery root
• Chinese cabbage and other cabbages
• Squash
• Endive and chicory
• Turnips, cucumbers, rutabagas
• Onions
• Sweet potato
• Leek
• Apples
• Potatoes
---
Related posts :
---