Blog & News
Food fight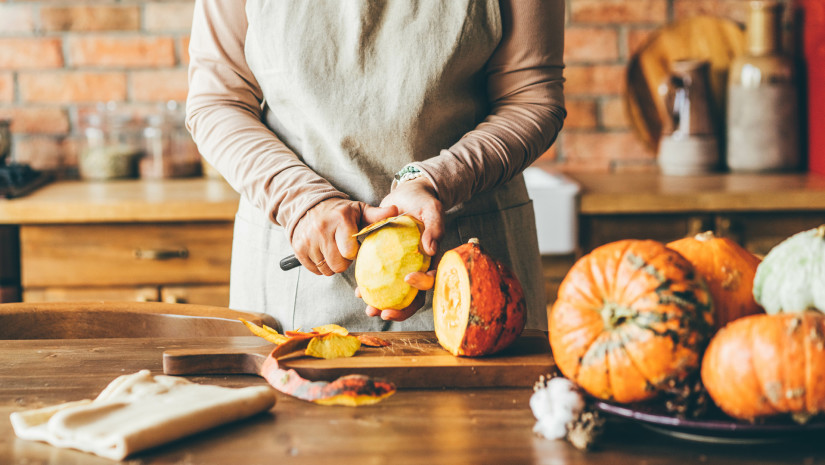 Fall is well underway. The signs? Bright orange and red trees line our streets, fleecy soft sweaters come out of the closet and squash return to our market shelves in all their varieties. What a joy! We're also seeing the first pumpkins of the season transformed into Halloween decorations. Like every year, many of them will disappear quickly after the October celebrations… The seasoned zero-wasters already know that pumpkins are much more than just decoration and that they don't go out of style on November 1st!
Despite its interesting nutritional value, its cooking versatility and its great flavour, each year, thousands of tonnes of pumpkins end up in the garbage. Last year we talked about how to decorate your pumpkin so that you can still enjoy it (e.g. decorate it with drawings, construction paper, garden elements, etc.). That being said, it's all well and good to want to eat your Halloween decorations and those of your neighbours—but you'll still need to find recipes or make a LOT of pies to get through all the mash of a large pumpkin!
Step 1: Cook your pumpkin
There's no need to struggle to peel your pumpkin (unless you want to eat it in cubes, in a stew for example). Cut it into two pieces (or more if it's very large), remove the strands and seeds, keeping the latter aside, and place it on a baking sheet in the oven at 190°C (375°F). It will be ready in 45 to 90 minutes, when you can easily cut through it.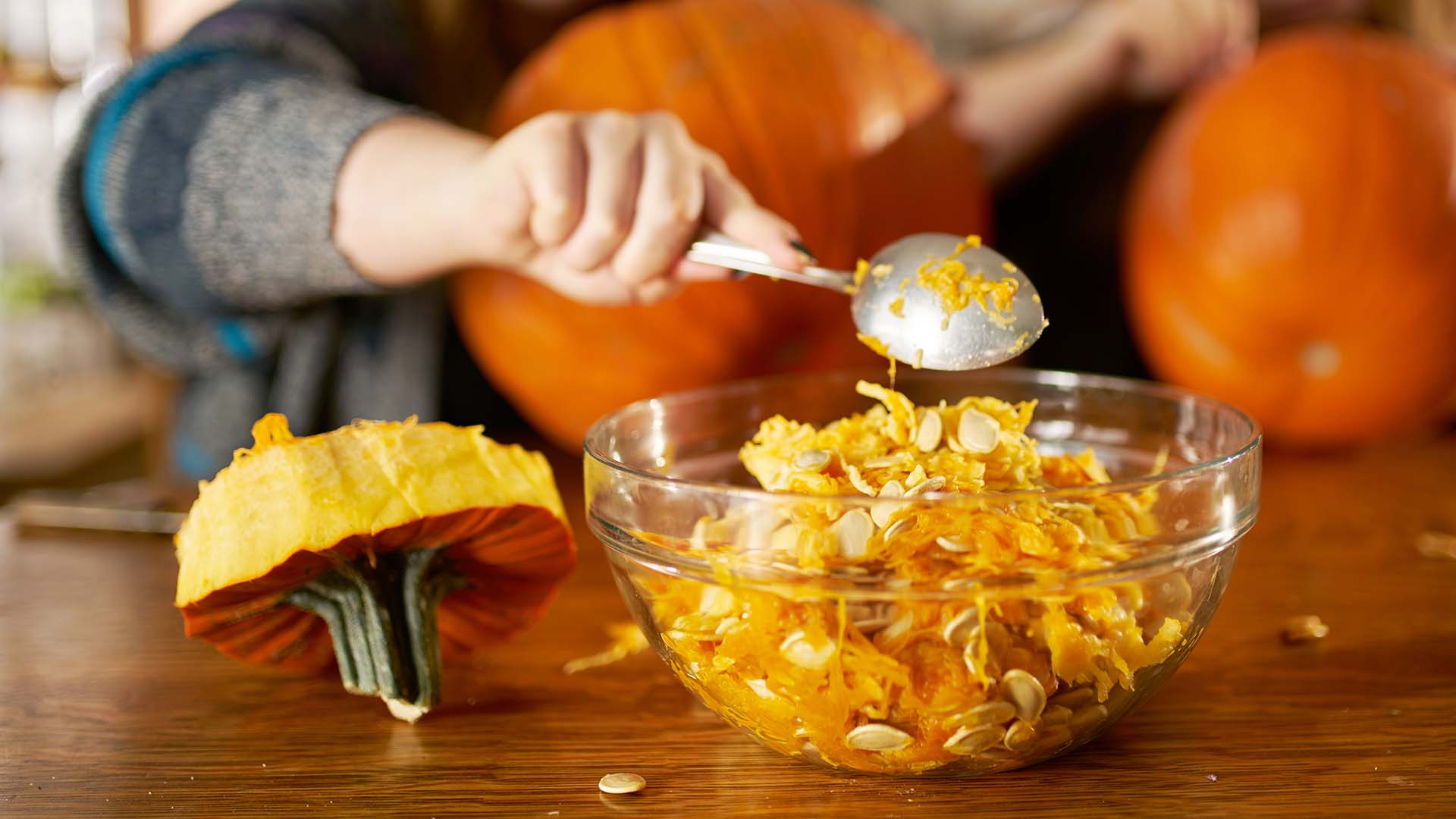 After letting it cool, simply scoop out the flesh with a large spoon and blend it in an electric blender to a nice smooth puree. If you have a small or medium-size pumpkin, the skin can be pureed as well.
Step 2: Extend the life of your pumpkin
The easiest way to store your puree is in the freezer. Remember to freeze in portions that will correspond to your use. Most recipes use between ½ and 1 ½ cups of puree at a time, so 1 cup portions are optimal to avoid thawing too much at a time. Ice cube trays or silicone muffin tins can also be used to freeze in smaller portions before placing your frozen cubes in a bag or container.
If you want to save space in your freezer, canning can be a great alternative, but it definitely needs to be done with a pressure canner and with pumpkin cubes rather than puree. Here are the steps to follow.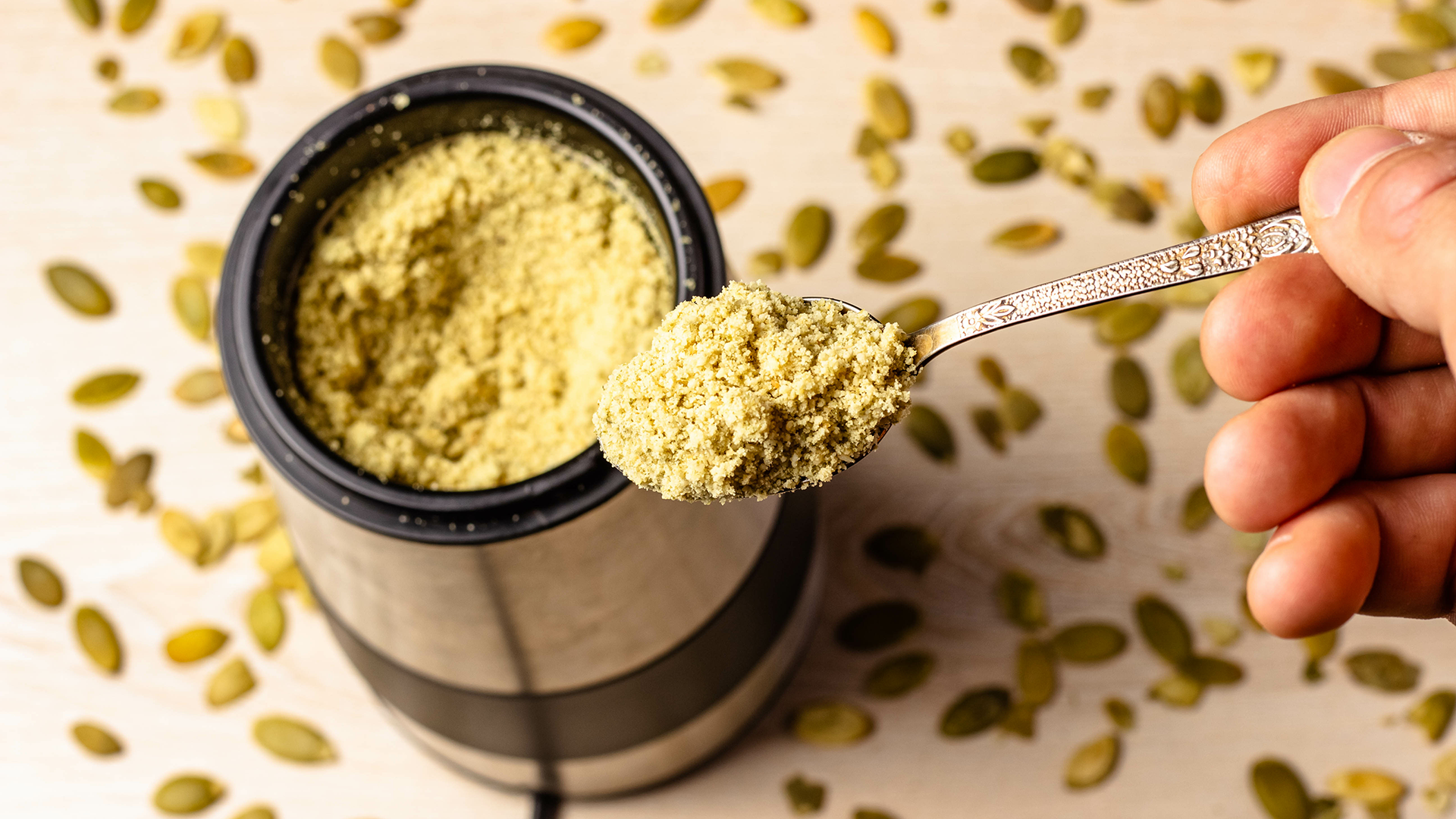 As for the seeds, if you aren't a fan of eating them as is, you can let them dry, grind them and add them to your muffins, dumplings, oatmeal and so on. It's as simple as that, and it keeps in the freezer for several months.
Step 3: Innovation in the kitchen
There's always the traditional soup, pie and muffins, not to mention cooking the precious seeds with tasty seasonings. But if you want to switch things up, here are several recipe ideas to try with the puree you've saved. Note that the recipes can be prepared with other kinds of squash as well!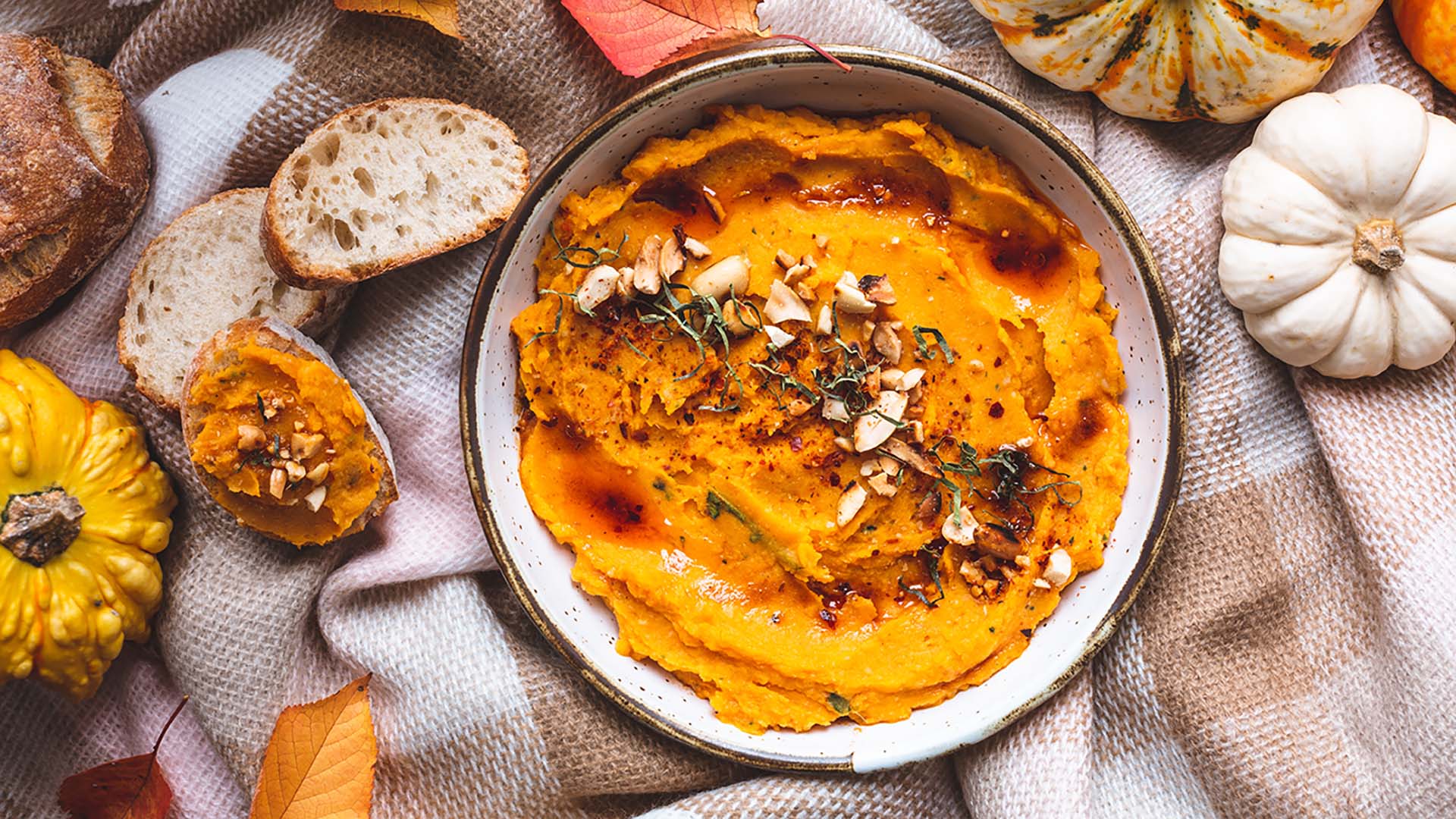 Step 4: Spread the word
Talk to your friends and family about the culinary value of their decorative pumpkins to help them become more aware. Encourage them to green up their pumpkin decoration methods so that they don't become inedible after a few nights outside. Why not invite your co-workers to a pumpkin-themed potluck in early November? Share your recipe ideas and give some as gifts, maybe it will inspire others to do the same.
Bon appetit!
---
Related posts :
---