Blog & News
Food fight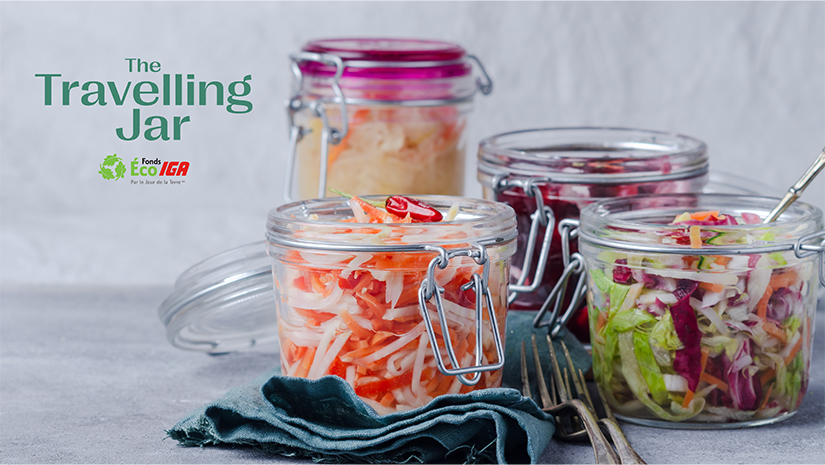 The moment you've all been waiting for (well, almost all of you), has arrived! The delicious return of The Travelling Jar!
Whether you're looking for a quick reminder or a chance to discover  the program initiated by Earth Day Canada and powered by the Fonds Éco IGA, The Travelling Jar aims to raise citizens' awareness on eating locally, thanks  to several preserving methods. Our goal is to help you enjoy seasonal abundance all year long!
To do this, you can rely both on our team, the Écoscouade, and on our box of tips. Without further ado, here they are!
The Green Squad
Ta-daaaa!!! Meet the dynamic team of outreach agents, aka the Écoscouade, dedicated to The Travelling Jar all summer long! From July 5 to October 8, agents will be hitting the roads of Quebec and New Brunswick to meet you at one of  210 IGAs near you.
And to make sure you don't miss them, we invite you to sign up, to receive a reminder notification, or check out the tour schedule on our website The Travelling Jar.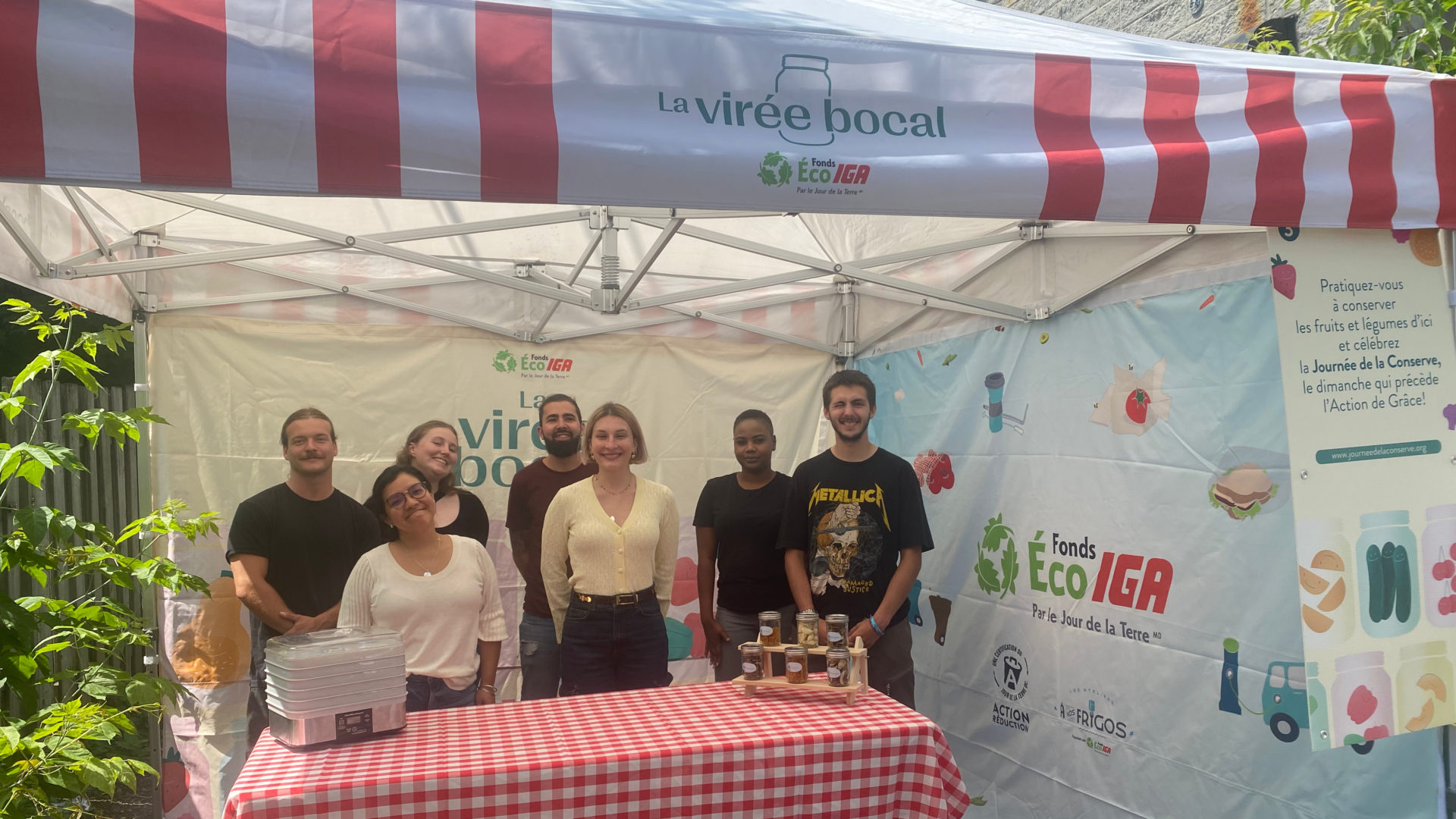 Our box of tips
For those of you who won't have a chance to chat with the Écoscouade this summer, or who simply want to learn more about preserving practices, we've prepared a few tips for you:
Discover our Facebook Group "Eat local in the jar": Whether you're a beginner or an expert, you can discuss, ask questions or show us your beautiful creations on a page dedicated to local preserving.
Discover recipes: To get to grips with preservation methods, discover several recipe ideas concocted by Myriam autour du pot and a signature recipe by Geneviève O'Gleman, as well as a special guest, whom we're delighted to present to you shortly.
Discover the season calendar by Mangez Québec (French only): Find out which Quebec plants, fruits and vegetables are in season. A calendar listing over 70 local products, from fresh asparagus to juicy blueberries, you're sure to find something to enjoy.
Finally, discover 4 preserving methods, including freezing, canning, dehydration and lacto-fermentation. Detailed, step-by-step explanations in the Travelling Jar guide or in short, entertaining videos.
It's now time for a more detailed look at the new preserving method for this 2023 edition.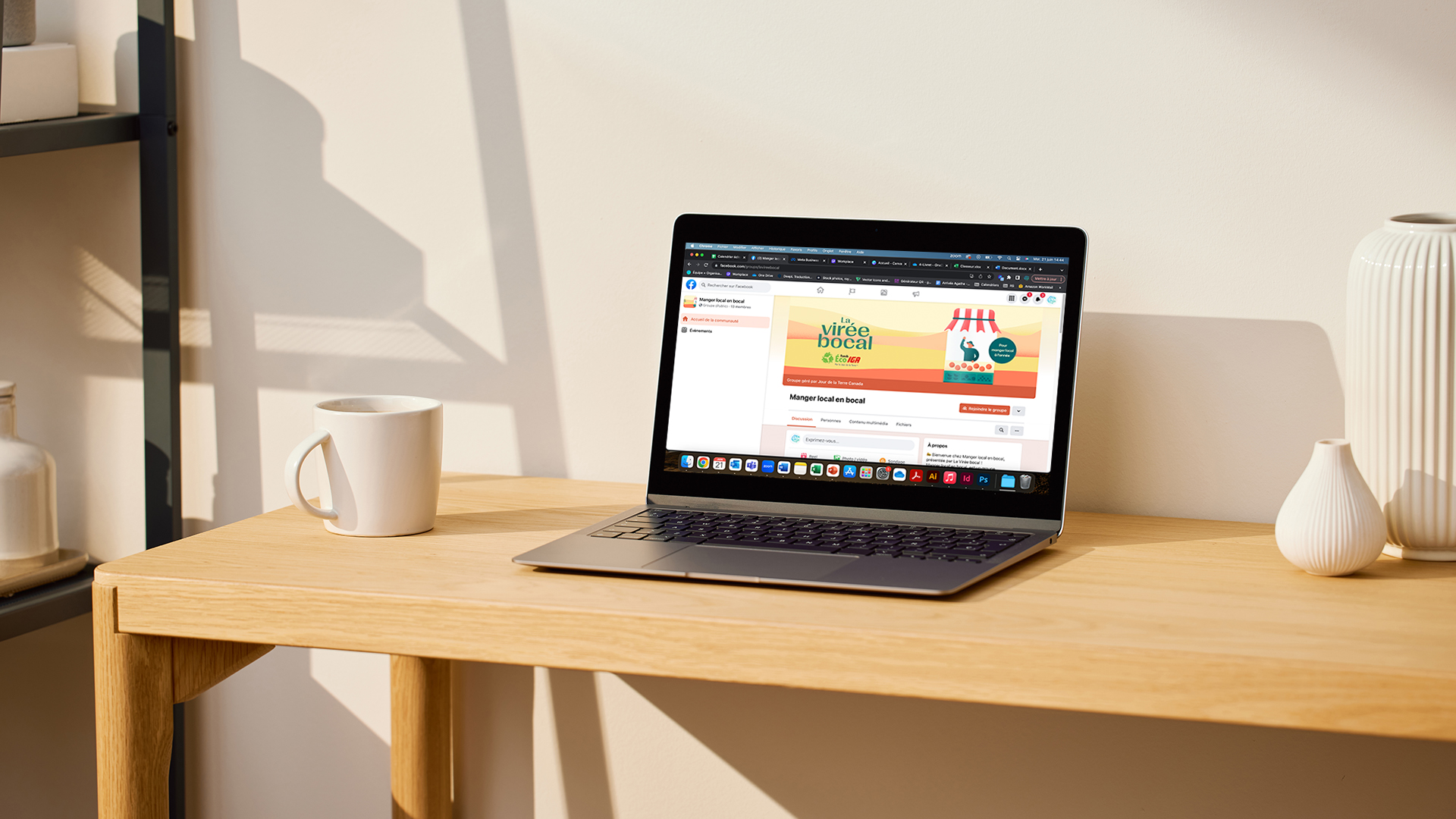 Lacto-fermentation
New on the preserving method roster this year is, of course, lacto-fermentation.
While the name may sound scary or hard to remember at first glance, the method itself is quite the opposite. Practised for thousands of years, it's both quick and easy to perform, and requires no special equipment. If you have jars, salt and our open-eyed guide on page 12 at home,  then you can get started with your eyes half shut!
Stay tuned for more surprises to celebrate abundance and put Quebec and New Brunswick in a jar on Canning Day, October 9!
---
Related posts :
---