Earth Day Everyday Celebration
Come and support Earth Day Canada
What is the Earth Day Everyday Celebration?
You are invited to the first annual Earth Day Everyday Celebration! This event will be a unique annual benefit that will bring together individuals from a variety of backgrounds and industries, with each year offering different activities. This year, we are excited to offer an evening of comedy and cocktails.
We are delighted to be able to offer the first annual benefit in Toronto, where the power of Earth Day Canada and our supporters will be demonstrated, our initiatives will be highlighted, and our guests will be able to kick-back, relax, and enjoy the show. This year, our event will be online, but don't worry, it will be different than any online event you've participated in thus far! So join us on Thursday, June 10th from 7-8 pm ET for this exciting event.
2021 Edition
What to expect at the 2021 Earth Day Everyday Celebration:
An online event like no other!
Receive a kit in the mail including a 750 ml bottle of Sortilège whisky and ingredients to make two tasty cocktails (non-alcoholic options available).
Follow along as Alfred Siu, the Owner of Project Gigglewater crafts your cocktails with you, on-screen.
Sit back and sip on your freshly made cocktails while enjoying the comedic stylings of Sara Hennessey and Alan Shane Lewis!
Are you interested in learning about how your business can be a part of this event? Contact us at partnerships@earthday.ca.
Discover our partners:
Gold Partners
---
Bronze Partner
---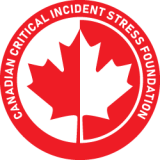 Event Partner
---