Blog & News
Highlights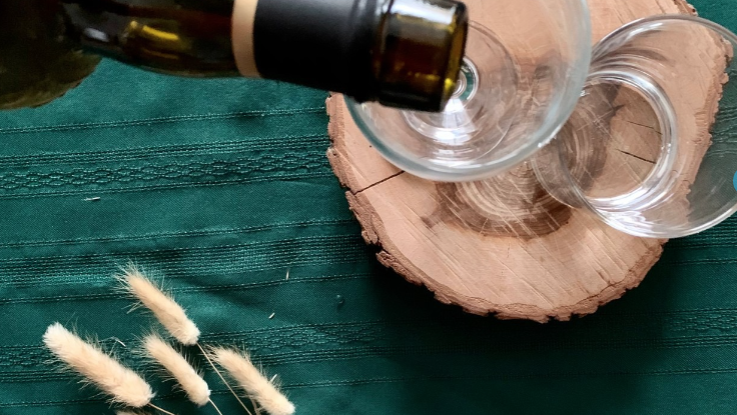 Mmm… Christmas dinner is such a holiday tradition. I have so many comforting memories associated with the smell of turkey wafting out of the oven and the sight of a steaming hot meat pie—I'm getting hungry just thinking about it! But, for a few years now, I've been wondering whether we should change our family traditions and transition to a more vegetarian Christmas dinner. In my everyday life, I don't eat a lot of meat and neither does my immediate family. In fact, almost 4 years ago, I chose to significantly reduce my meat consumption—not only for health reasons (the 2020 edition of Canada's Food Guide now suggests that people diversify their sources of protein by trading some portions of meat for legumes) but mainly for environmental reasons—and I don't regret it at all.
Meat production in numbers
Just like the world's population, meat production has not stopped increasing: in 1970, the world produced around 75 million tonnes of meat per year. By 2019, this figure will reach 300 million tonnes. But what does that mean in terms of resources and the environment? Well, for starters, you have to feed animals before consuming them. Meat production alone is responsible for over 75% of greenhouse gas (GHG) emissions in the agricultural sector. Red meat causes the most pollution with a carbon footprint of 32.5 kg of CO2 per kilogram of meat. For every kilogram of chicken produced, 7 kg of CO2 are emitted, which is certainly less bad. But when you compare these numbers to the carbon footprints of vegetable or legume production, the impact of a meat-based diet really becomes clear. To produce 1 kg of soy, 0.1 kg of CO2 are emitted and for 1 kg of vegetables, that number drops to 0.06 kg of CO2!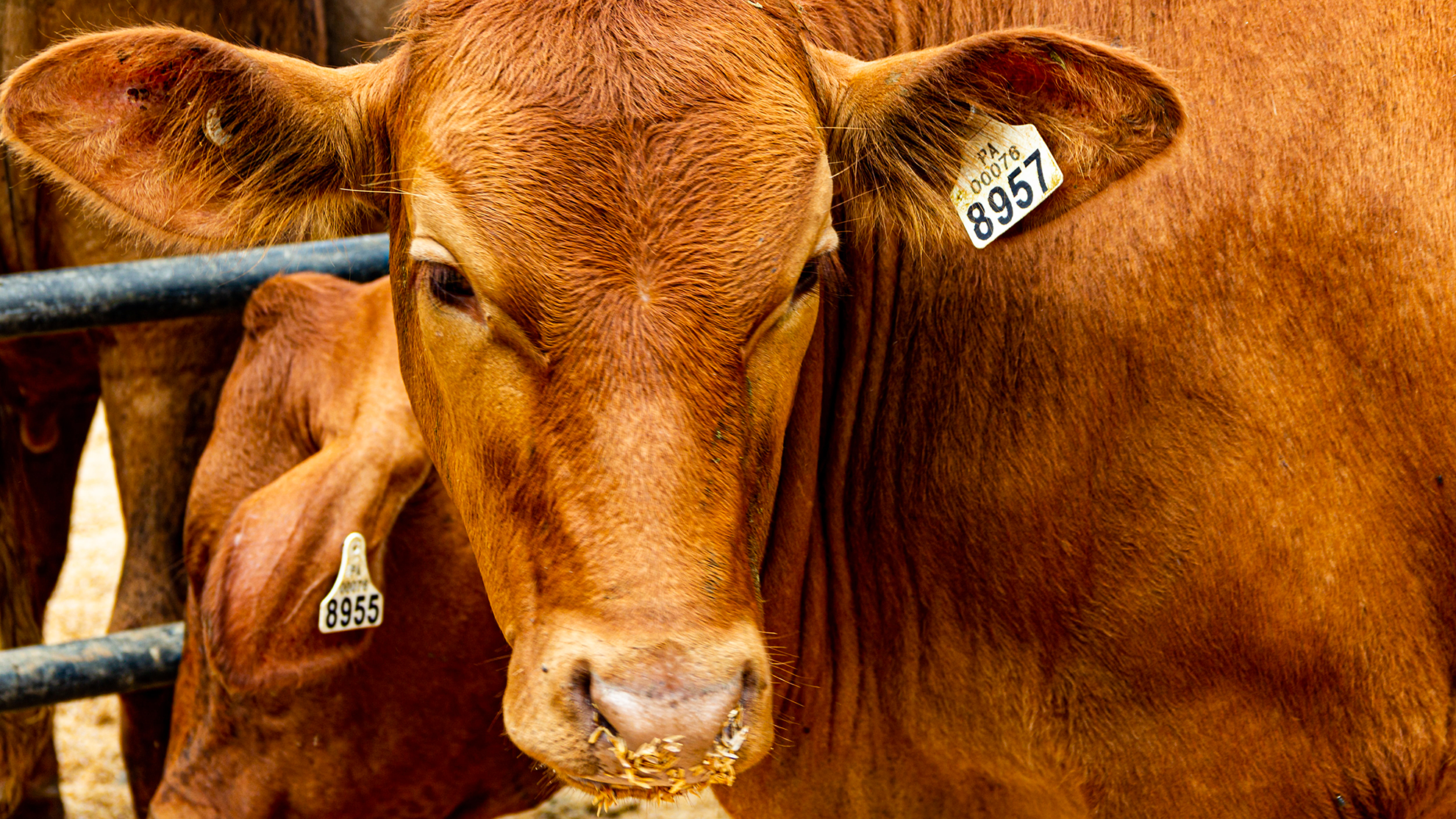 Furthermore, the constant increase in meat production means that more and more agricultural land is needed. Approximately 5 m² of agricultural land is required to produce one kilogram of meat. Unfortunately, new farmland does not magically appear overnight. It is created by clearing essential ecosystems—forests. At the present time, over 20% of the Amazon rainforest has been cleared and 75% of that deforestation is due to the meat industry. In Costa Rica, about 5 million hectares of forest are lost to industrial agriculture each year. Now imagine applying those statistics to the entire planet: it doesn't paint a very rosy picture.
These devastating statistics on the meat industry have pushed me to share some vegetarian alternatives to holidays classics. And since Christmas will be different from other years in some ways in 2020, why not take the opportunity to change more of our traditions? Without further ado, here are some mouth-watering recipes for a vegetarian Christmas feast!
Meatless alternatives—From the entrée to dessert
Because Christmas just wouldn't be the same without a delicious tourtière, I have not one, but two, recipes to share with you! The first is a vegetarian tourtière made with tofu and lentils. Unfortunately, this recipe is only in French, but it's more than worth pasting into Google Translate! The recipe suggests that you make your own dough, but you can also just pick up a store-bought pie crust. I also encourage you to substitute this vegan gravy for the St-Hubert sauce, which contains chicken fat. The second recipe is a tourtière made with chickpeas and mushrooms, served with tomato relish. I saw this recipe on TV (The Great Canadian Baking Show hehe) and it looked so good that I knew I would definitely make it for Christmas.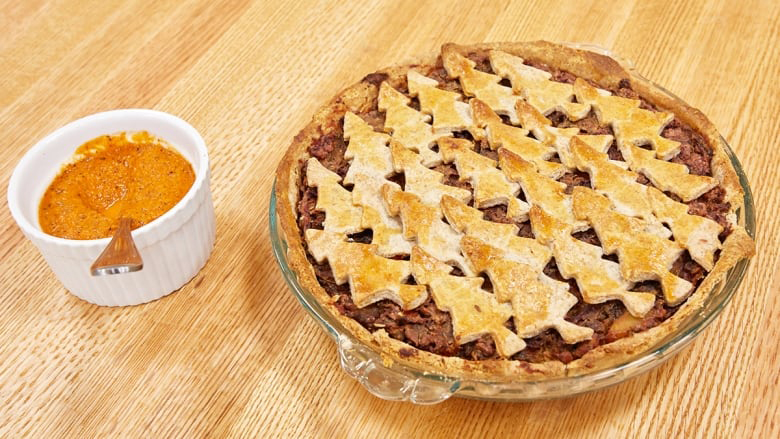 Photo: CBC
Are there any stuffing fans reading this? CBC has a vegetarian stuffing recipe that looks excellent. And what better to serve alongside it than a tasty vegetarian ham? Yep, you heard right. Thanks to the magic of liquid smoke (which can be found fairly easily in the condiment aisle of any good grocery store), this tofu tastes like a ham that has been slow cooked all day long!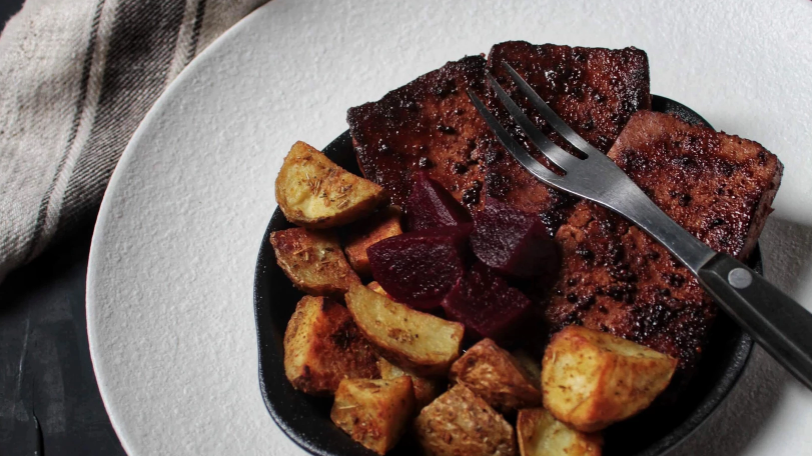 Photo: Une maman végane
To end the meal on a high note, I suggest you stay off the beaten path and try this decadent vegan yule log made with sunflower seeds and dates. It's uncooked and almost impossible to mess up. Oh, and it probably won't last long!
Unfortunately, this recipe is only in French, but it's more than worth pasting into Google Translate!
So, there you have it. I hope I've convinced you to make the transition to a vegetarian Christmas dinner. Bon appétit and happy holidays!
Resources:
---
Related posts :
---