Blog & News
Food fight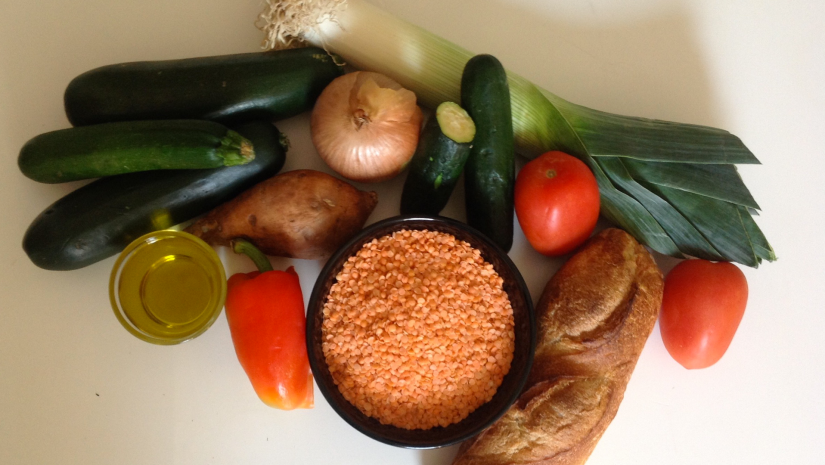 After an intense week of work, of having little time to cook this or that, I find myself not very food-wise After an intense week of work, having little time to cook this or that, I find myself not very food-wise satisfied (yes, that's a thing, and can be a source of joy). As if that was not enough, I get disappointed when I find little pieces of vegetables that I kept for eating later, like when I only use half onion for a soup, half zucchini or tomato for a salad. The other halves silently wait on the fridge so that at some point, I finally decide to eat them. And I must accept, that moment doesn't always come; very often, they end up in the bottom of the organic trash. At least for me, it happens not only with the vegetables but also with the bread, rice, or pasta.
This week I decided to pick up all these rests of food and make something out of it. It doesn't take so much time to cook something delicious and avoid that constant unintentional food waste. And I have to say it makes me happy to see the fridge free of all those lost, sad pieces of food. So, the result is some delicious vegetable balls for which I used all the vegetable leftovers found on my fridge and the ones that weren't especially good-looking. Some pieces of hard bread and potato skins will also be included in our plate before they go into the trash. This recipe is easy-peasy, and healthy. So, let's start!
Ingredients
Serves two-three portions.
Cooking time: 50 min total, 20 min active time
Vegetable balls
• 1.5 cups red lentils or rice
• 4-6 tablespoons olive oil
• 1 large onion, chopped
• 2.5 cups of finely chopped vegetables*
• 1 garlic clove, minced
• 2 teaspoons salt
• 3 tablespoons tomato paste
• 2 tablespoons aquafaba OR one egg
• 1/2 cup breadcrumbs or hard bread in small pieces
• 1 teaspoon parsley or basil (optional)
• half teaspoon cumin (optional)
• half teaspoon black pepper (optional)
• 2 tablespoons sesame
*I used carrots, zucchini, and leak mixed with some cooked chickpeas, and few pieces of sweet potato, but you can undoubtedly obtain amazing results while adding mushrooms or eggplant.
Potato crisps
• The peel of 2 well-washed potatoes
• 1 tablespoon olive oil
• salt and pepper
• garlic powder (optional)
• chili flakes (optional)
Tahini white sauce
• 4 tablespoons tahini
• 6 tablespoons water
• 1 tablespoon lemon juice
• ½ teaspoon garlic powder
• 1 pinch of salt
Tahini sauce is one of my favorites, but this recipe is also delicious with a thick tomato sauce or pesto.
Recipe
Vegetable balls
1. In a medium pot, fully cover the lentils in water and simmer for about 20 minutes or until they're fairly soft, though not falling apart. If you're using rice then cook for only 15 minutes. Drain the water and cool down at room temperature.
2. Add the chopped vegetables, onion, and garlic to a large frying pan along with the oil and species and cook until they're tender and slightly roasted (7 min approximately). Add the tomato paste and keep on stirring until the water is vaporized and the mix is fully integrated.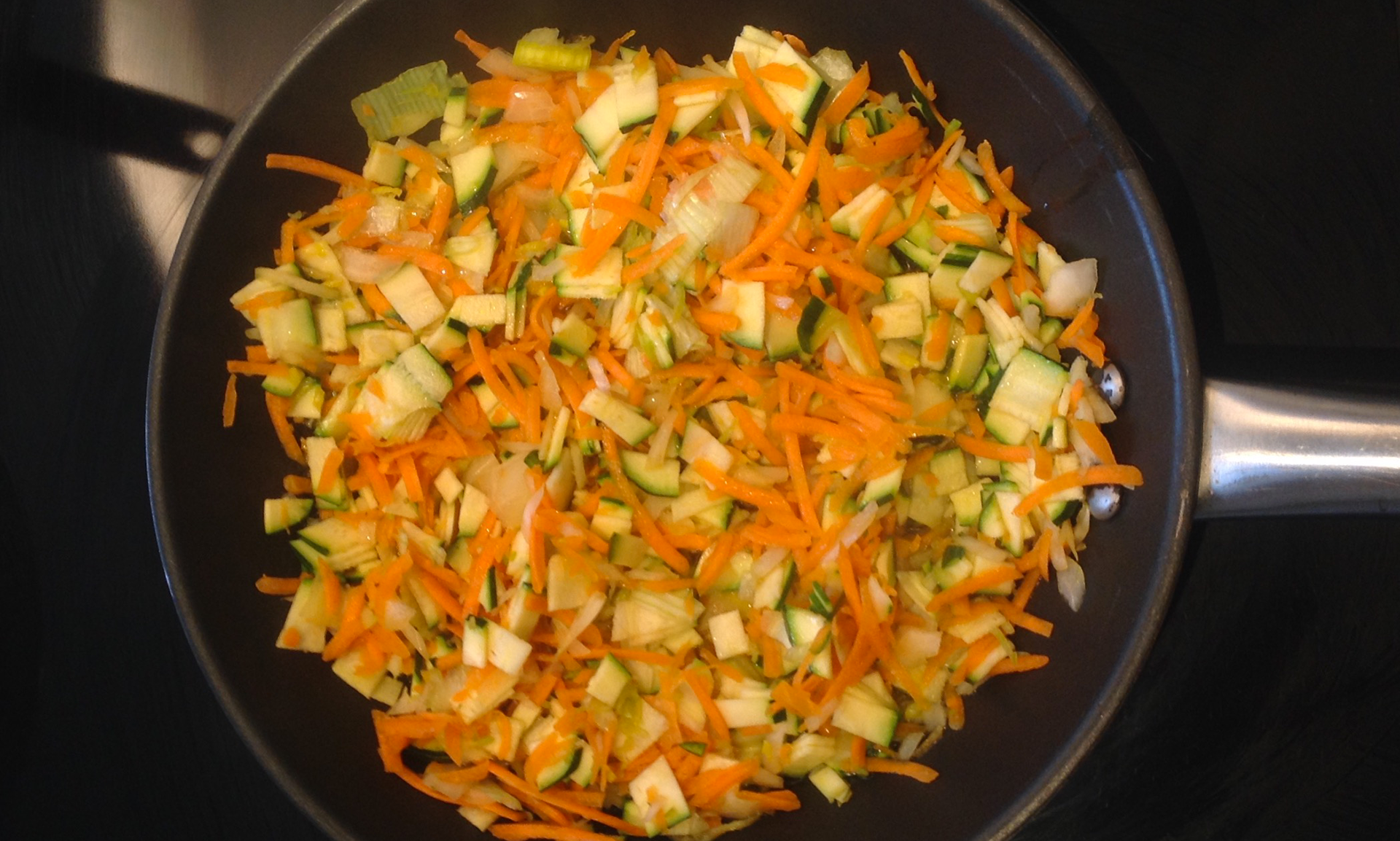 3. In a large bowl, mix the lentils (or rice), the cooked vegetables, the aquafaba (or eggs), and the breadcrumbs. Mix thoroughly by hand or with a wooden turner. Allow it to sit still and cool down for around 15 minutes.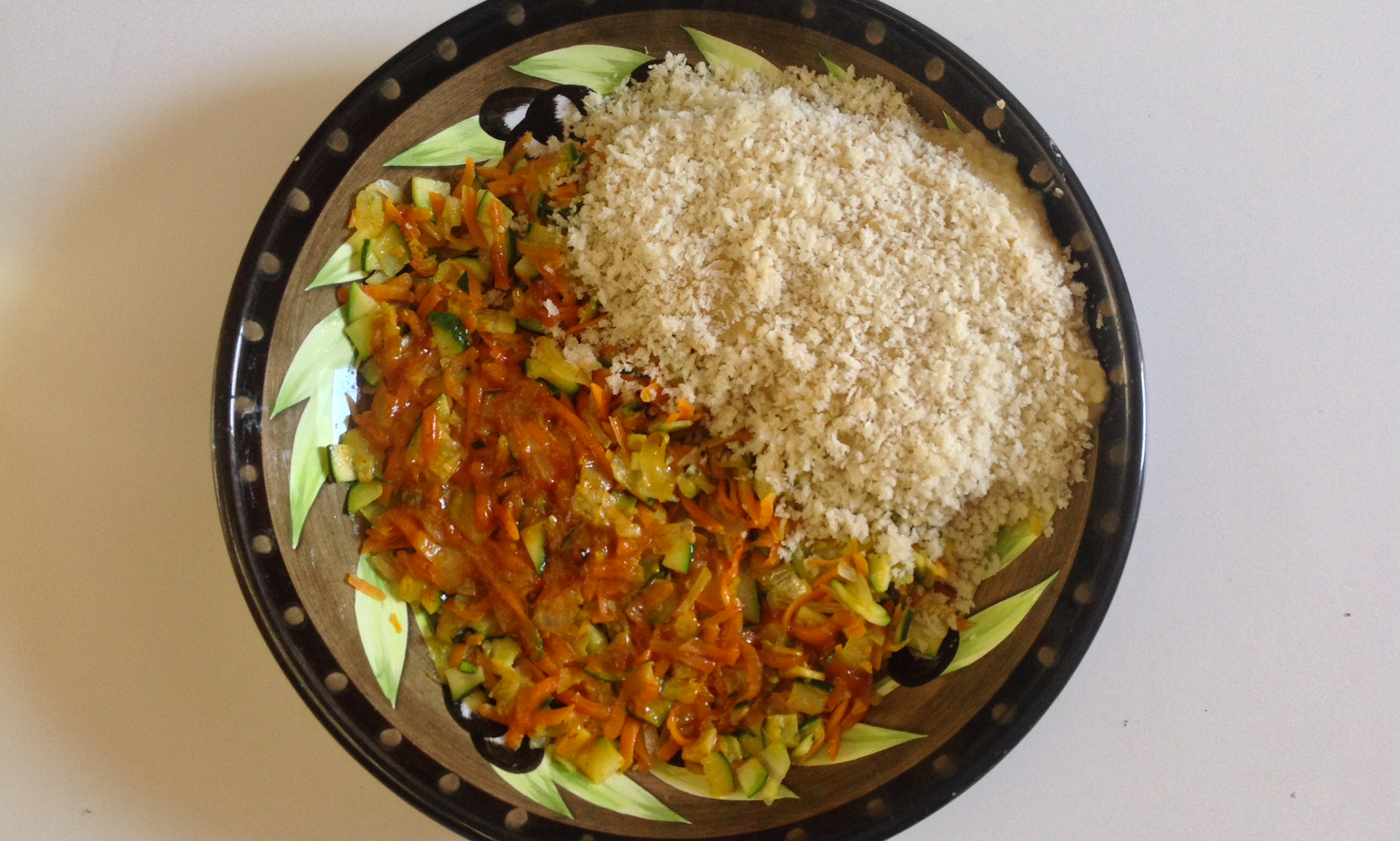 4. Preheat the oven at 380°F and coat the surface of a large baking dish with oil.
5. Roll well-packed ping pong-sized balls and place them on the baking dish. Roast for 25-30 min or until they're thoroughly cooked.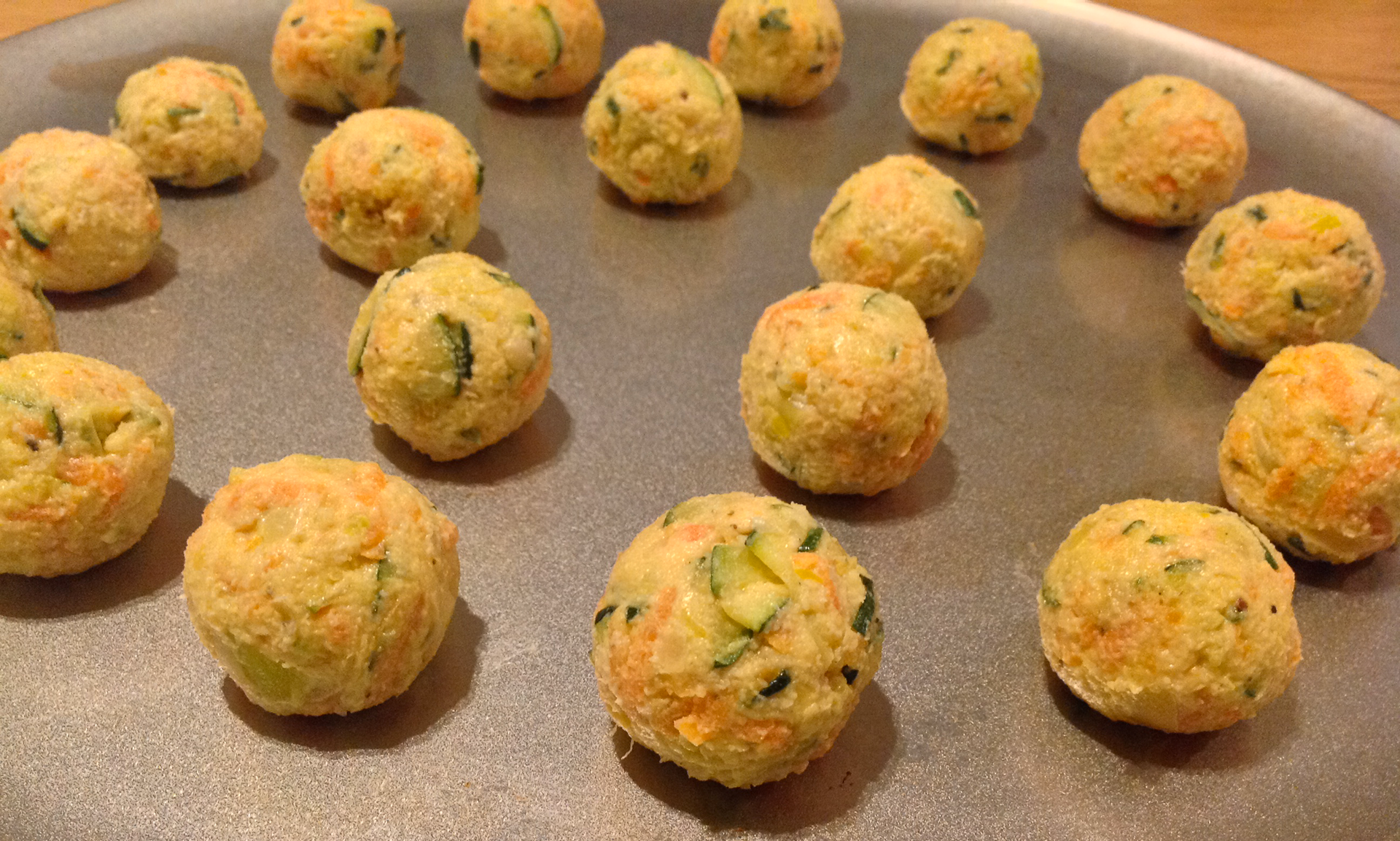 6. Transfer the balls to a medium bowl and sprinkle them with some olive oil (one teaspoon should be enough), now sprinkle the sesame and stir until it's evenly distributed.
Potato crisps
1. In a medium bowl, mix the potato peels, the oil, and spices thoroughly.
2. Place them on a baking dish and bake at 380°F for 15-20 min, depending on how fried you like them. Be careful not to let them cook too long, they easily roast!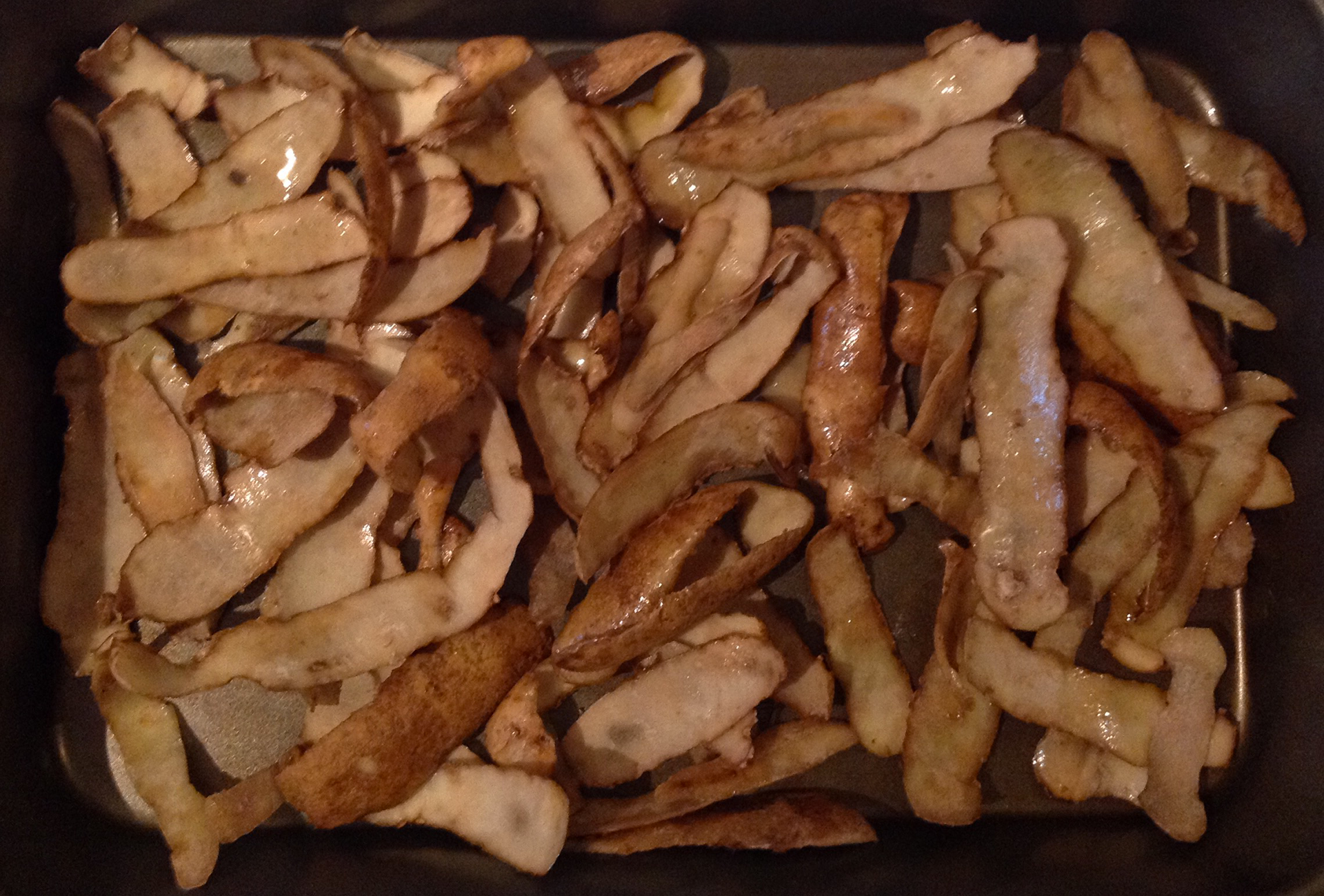 Tahini white sauce
1. Mix the ingredients vigorously until achieving a homogenous consistency. If you prefer a thicker sauce, add more tahini; if you prefer it thinner, add water.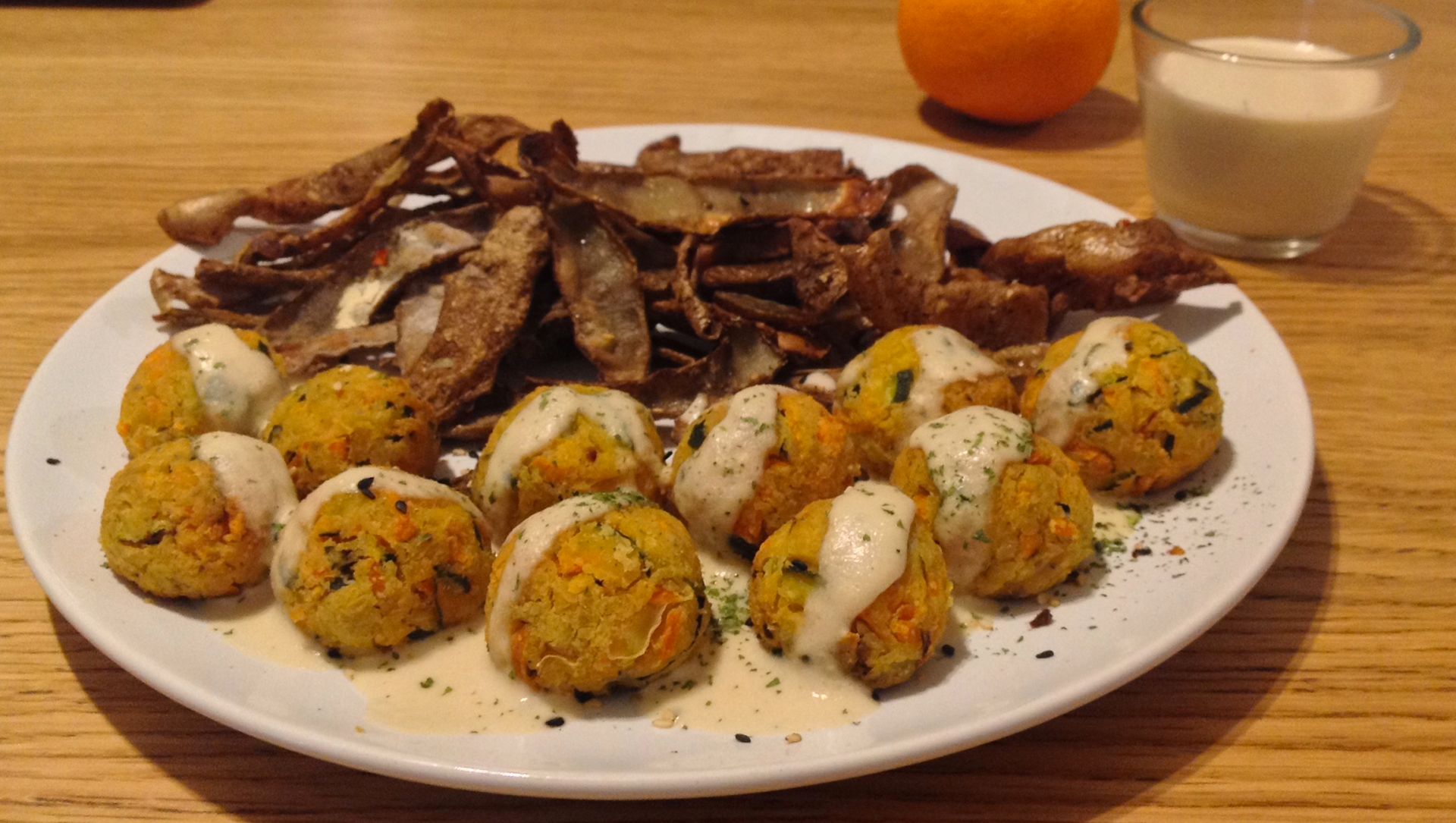 And now, we can simply get out in the sun, relax, and enjoy our meal!
---
Related posts :
---