Blog & News
Eco-responsible event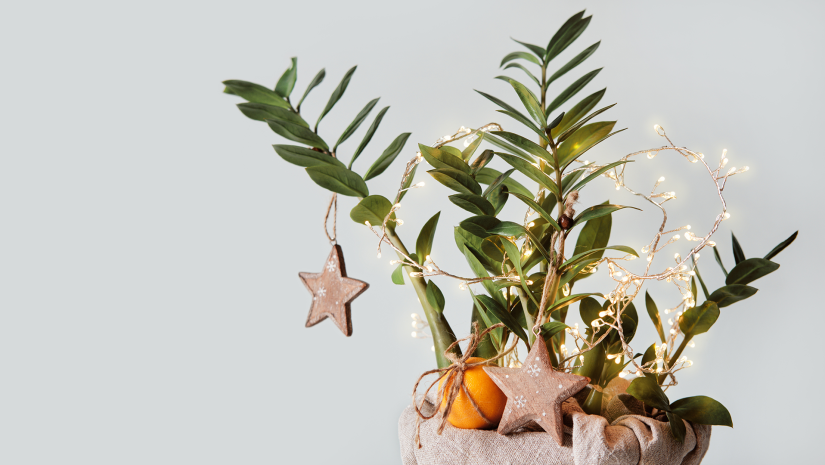 The end of the year brings many celebrations, but with it, consumption. If you managed to navigate the end of November without crazy (and often unnecessary) spending on Black Friday, it's a lot harder to avoid the consumption spike triggered by the holidays. Indeed, since the tradition is to decorate, exchange gifts and enjoy abundant feasts, the environmental footprint left behind by the holiday season can quickly reach a not so "planet-friendly" peak… In this article, we'll give you some tips and ideas to make your festivities easier on the planet, but just as (if not more!) meaningful.
Oh Christmas tree…
For decorations, if you already have some, it's great to reuse them as long as possible; this way, you reduce the carbon footprint of their production, transportation and packaging every year. Otherwise, you can make your own! The Internet (not to mention Pinterest) is teeming with DIY ideas, each more original than the last, such as a garland made of recycled paper or orange peels, or an advent calendar made from toilet paper rolls!
As for the tree itself, we may wonder which is the most ecological choice between a natural tree (cutting down a tree), or an artificial tree (made of synthetic materials that cannot be recycled). In short, an artificial tree must be used for more than 6 years to have a smaller carbon footprint than cutting down 6 or more living trees; it may seem like a small difference, but it adds up quickly. If you're a purist who refuses to spend the holidays without the nostalgic smell of a balsam fir in your living room, you can still reduce its footprint by choosing a local tree from a farm that minimizes the use of pesticides.
Dinner is served!
What would the holiday season be without sharing a big feast (or several) with family or with friends? In my family, every year, we never skimp on quantity, and this can generate a lot of food waste. Why not suggest that guests bring empty containers so they can take home some leftovers?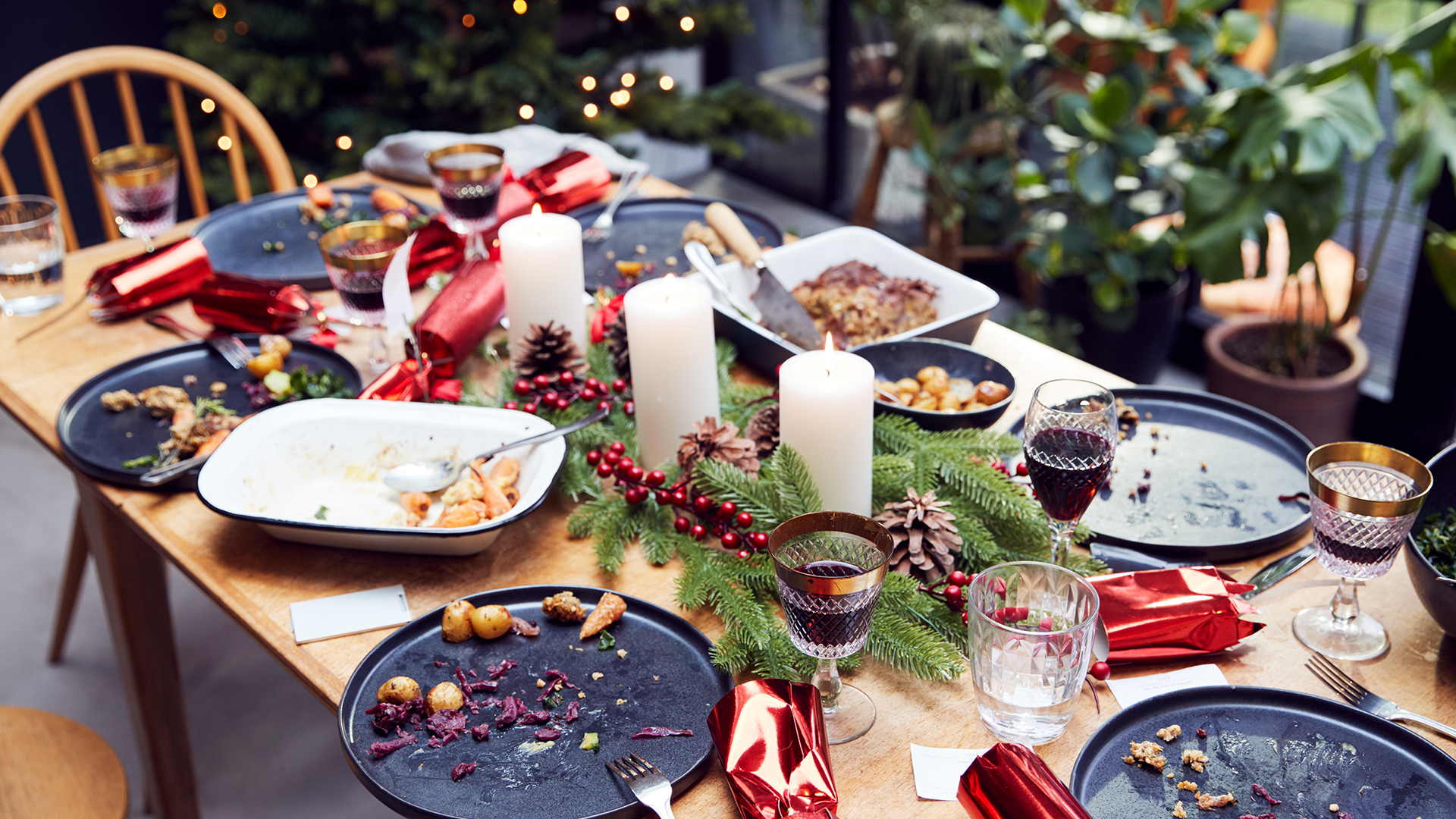 Another way to reduce the environmental footprint of your holiday feast is to minimize the amount of meat you serve. Meat production is one of the most polluting industries, so reducing its consumption is a very practical way to reduce our impact on the environment. Cutting back on meat in your daily life is one thing, but trading in traditional holiday recipes can be more complicated, especially for people who are attached to family traditions. Don't panic, I'm sharing the secrets for a smooth transition right here!
Finally, if you've been very good this year…
…then you clearly deserve gifts! While some people go without, it can be impossible for others (myself included!) to imagine the holidays without giving anything to the ones we love. For a few years now, I've been personally turning to "homemade"; I give my friends and family a big jar of homemade sweet treats (fudge, cream sugar, gingerbread cookies, there's something for everyone!). Because of the lower cost of the ingredients versus store-bought, I can afford to give them to many more people. If you don't have a sweet tooth, you can offer, for example, soup preparations in which you only have to add hot water and let it simmer or take advantage of the abundance of fall harvests to make pickles and preserves to offer for the holidays!
If you're lacking inspiration, here are some sites that list some great recipes to offer as gifts:
– RICARDO – Gourmet Gifts
– GOOD FOOD – Edible Gift Recipes
– BON APPÉTIT – Edible Holiday Gifts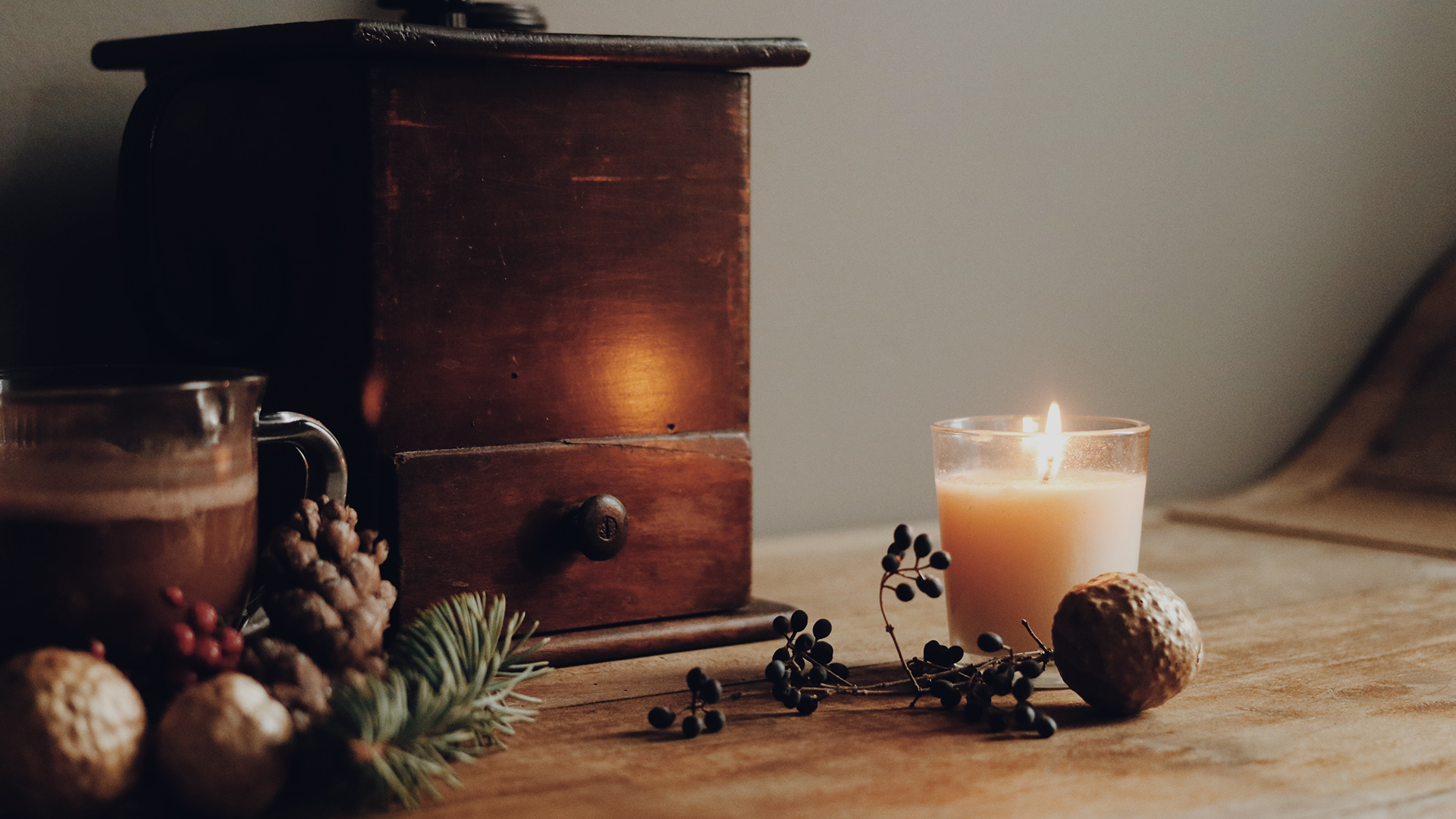 If you aren't as confident in your culinary skills, you can also turn to homemade cosmetic gifts, such as DIY bath bombs or candles. Some ideas here:
– Moral Fibres – 10 Homemade Christmas Gift Ideas
– Creative Living – 31 Easy & Inexpensive DIY Gifts Your Friends and Family Will Love
– Apartment Therapy – 47 DIY Christmas Gifts to Make, Not Buy, This Year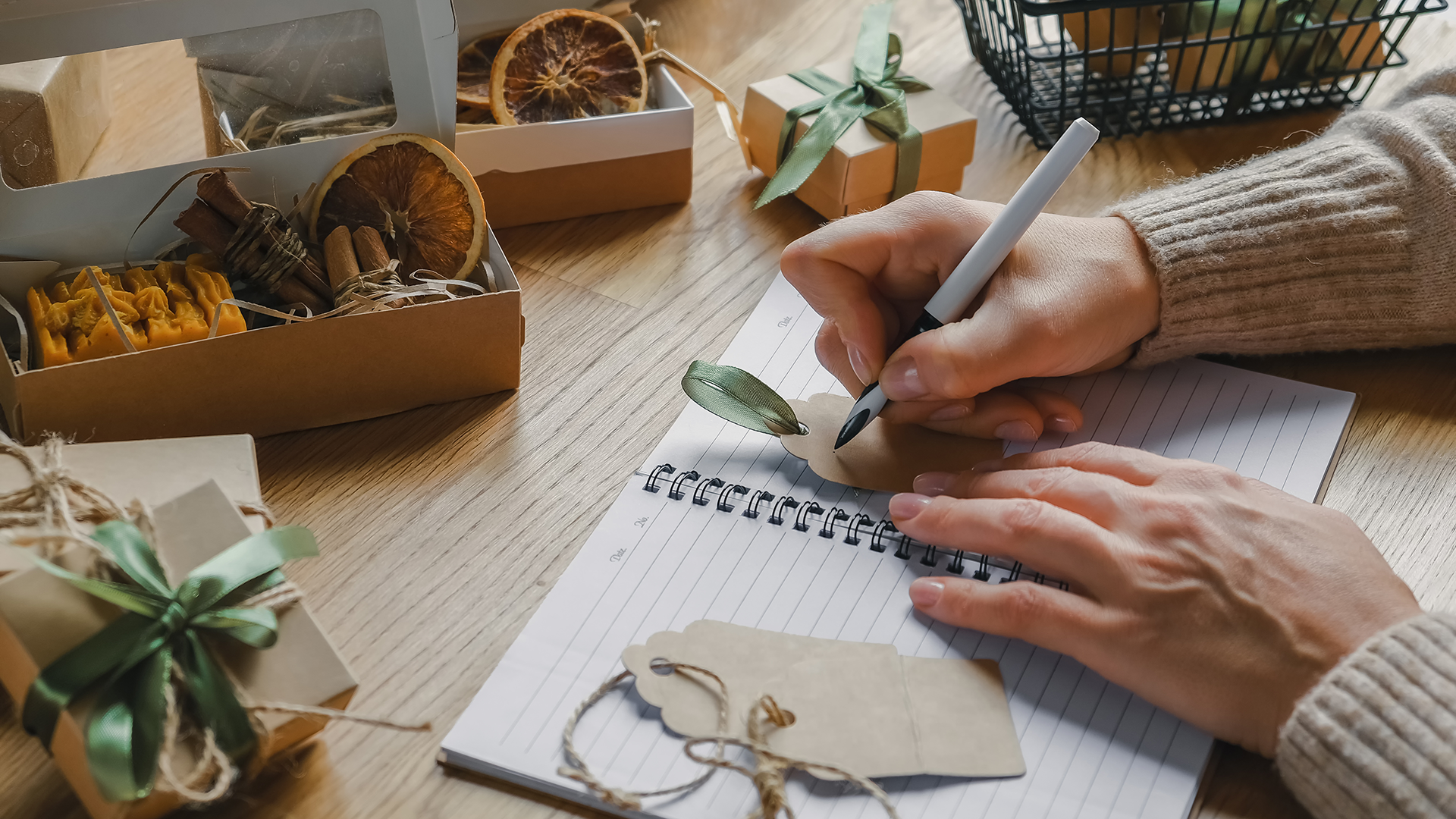 There are also gifts from the immaterial realm such as lovely vouchers for doing a favour, babysitting, shopping, painting a room or offering to fix a broken item. If you have a special talent, you can also donate your time to teach your cousin how to play the piano, teach your brother the basics of knitting or offer to cook a 5-course meal for your parents. However, if your family insists on commercial gifts, you could limit yourself to gifts made in Quebec.
Another great way to really treat yourself is to propose a "Secret Santa" gift exchange: this greatly limits the number of gifts, and you take the time to put more thought into your present for the person in question. Finally, since we have been so good at reducing the footprint of our gifts, we should also think about reducing the footprint of our packaging! I gave you a few tips in this article.
We hope that these ideas and suggestions have inspired you to move towards more eco-friendly celebrations. Stay tuned next week, we will complete our homemade gift suggestions by combining beauty and anti-waste with variations on orange peels! I'm salivating with anticipation.
---
Related posts :
---