Blog & News
Food fight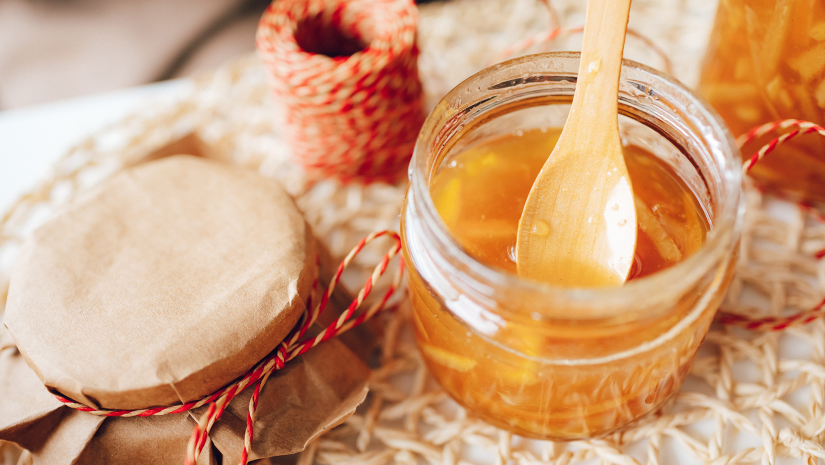 We're here! We've finally made it to the middle of December with its exciting first snowfall and the anticipation of the upcoming break. And the stress of preparing for the holidays, and the race for Christmas presents…
Let's pick up where we left off last time with homemade gifts, to create unique gifts based on citrus fruits, closely associated with winter and the Quebec festive season (we all know the orange in the Christmas stocking …). On top of filling up the long cold afternoons ahead, you'll be answering a central question for the communauté antigaspi : what to do with orange, grapefruit and other bitter citrus peels?
Making your own gifts can be a little intimidating at first, but don't worry, you don't have to be an expert in the kitchen, you just have to make the time to do it (and put a lot of love into it).
To preserve citrus peels until you have enough to make the first two recipes, you have two options after thoroughly washing the citrus fruit:
• store the peels in an airtight container in the refrigerator, where they will keep for a few days until you have enough for drying (suggested method for the candied peel and marmalade recipes; drying instructions will follow).
• For the citrus powder recipe lay the peels flat on a clean cloth in a dry place where they will dry naturally. Personally, I lay my peels out on a baking sheet covered with a clean dry cloth in a cupboard.
Rediscovering candied fruits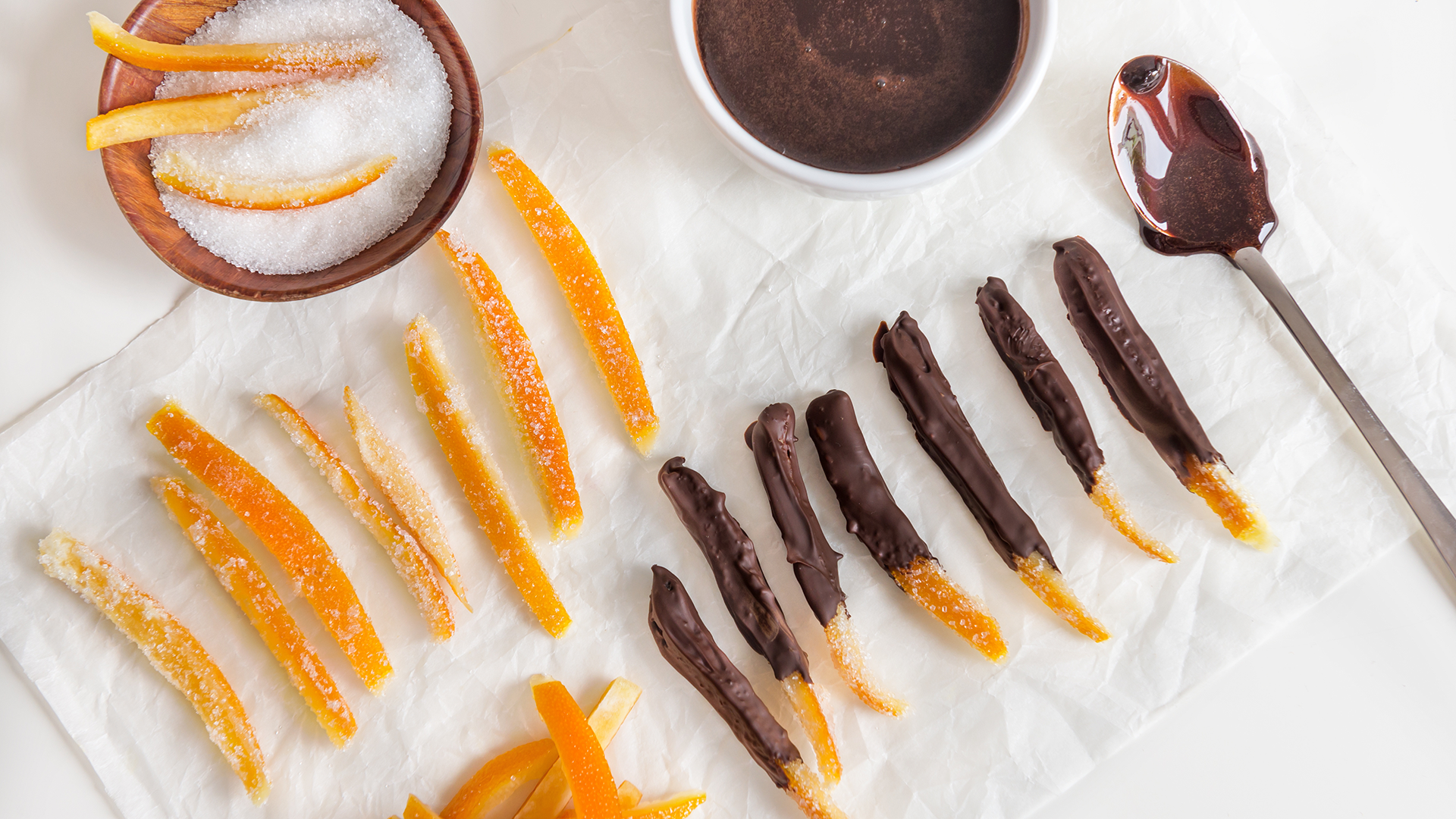 Candied orange and pink grapefruit peels. A Christmas classic that we love. For an exquisite variation, you can even dip them in chocolate.
In the same vein, orange or lemon marmalade requires very few ingredients and is very easy to make. It will be a perfect present to bring to your festive brunches.
It's all about presentation
Another amazing way to transform your citrus peels is to grind them into powder! These brightly coloured powders are great for decorating homemade baked goods and will add a little je-ne-sais-quoi to any other sweet treat you want to offer (chocolate truffles, butter cookies*, donuts, chocolate nuts, flavoured sugar, etc.). Citrus powders can be stored for several months in a small jar at room temperature.
It's best to remove as much of the bitter white part of the peel as possible. Then, put them in the oven at 200°F until they are completely dehydrated (about 1 1/2 hours). Using a blender or food processor, grind the peels into a fine powder.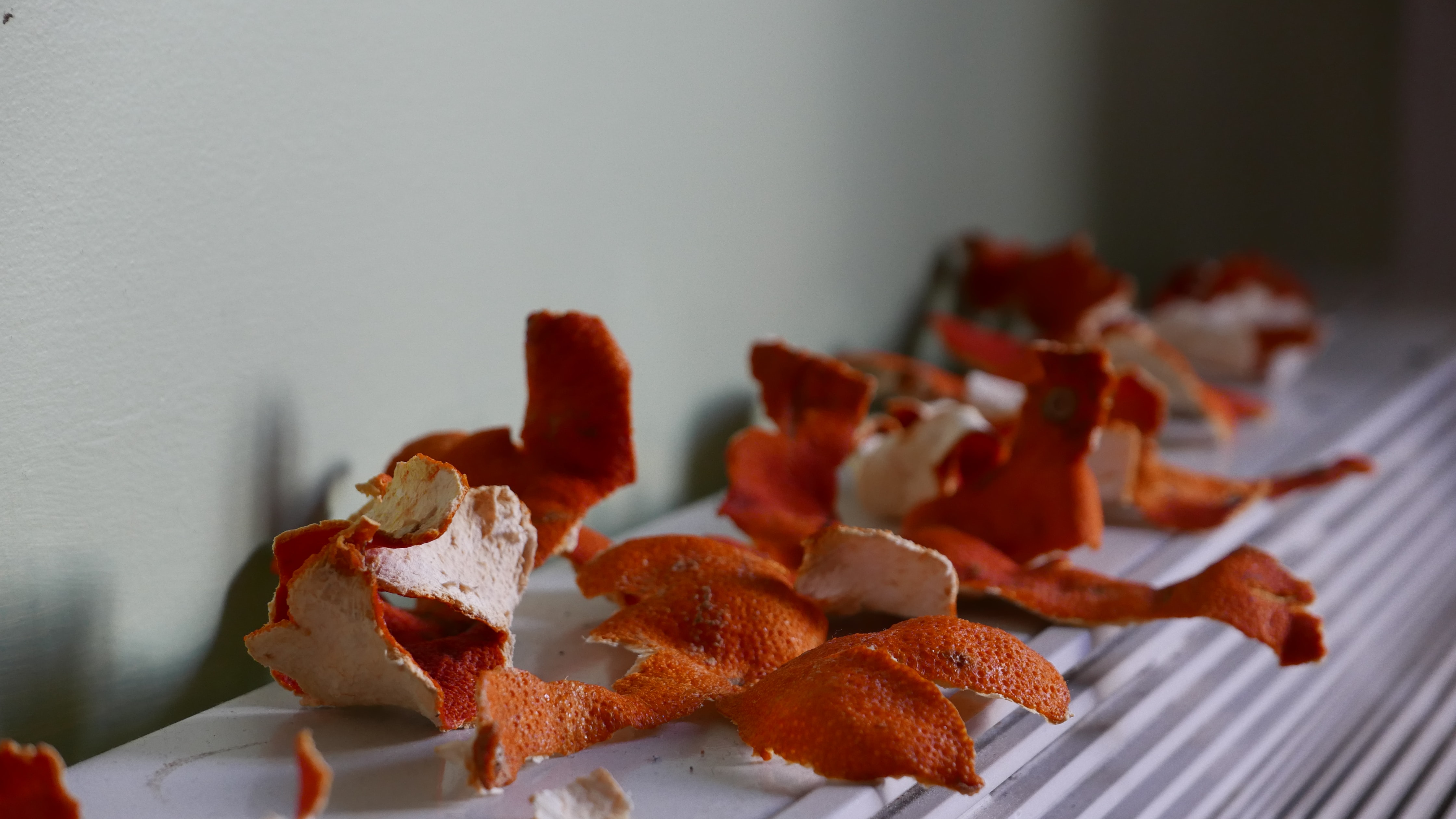 *Tip: If you're going to make cookies as gifts, why not substitute some of the flour with leftover powdered bread for a double-waste-free recipe? A dried baguette on the counter will work just fine!
For zero-waste drinks
For a more festive basket, an infused syrup for holiday cocktails and mocktails is definitely a must. You can make it by infusing the flavour of your choice (citrus peels*, strawberry tails, rhubarb or ginger peels, apple hearts and peels, etc.) in water and sugar. If you're feeling inspired, why not combine flavours by making a ginger and orange syrup to give a gin and tonic a kick? Or a strawberry-rhubarb syrup to liven up a holiday sangria? Let your creativity flow and have fun with it!
*Tip: Use the syrup in which the citrus peels have been simmering (see recipe above) as a cocktail syrup. It's all in the mix!
Still in a festive fashion, it's super easy to make your own limoncello simply from lemon peels, alcohol, sugar and water! In addition to being much more economical than the commercial one, this homemade recipe is even more delicious and will undoubtedly surprise your friends and family.
These recipes, which have the good taste to embrace frequently discarded food parts, are easy to prepare. If you've started making a homemade basket, don't hesitate to add jams, apple butter, marinades, pestos and all the other homemade recipes you're famous for, so that your loved ones can enjoy the often unseen abundance of this winter season!
And remember, the holiday season often passes in the blink of an eye! Do-it-yourself gift-giving is also an opportunity to savour the anticipation of Christmas, in the comforting warmth of your favourite classics.
---
Related posts :
---