Blog & News
Press release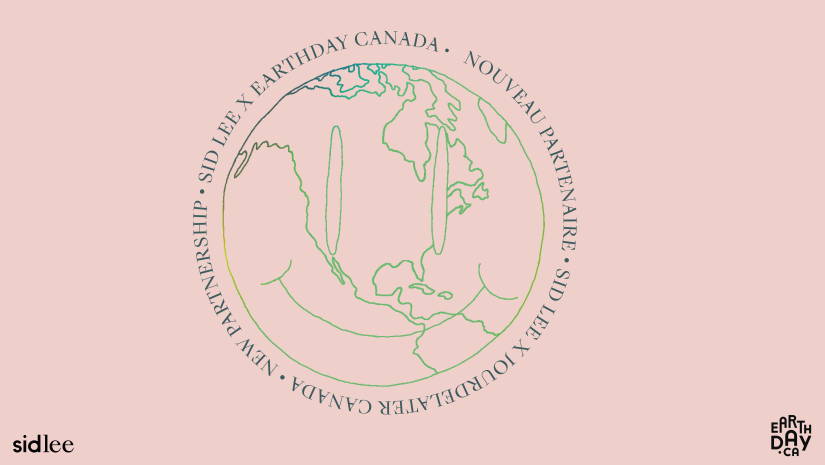 Montréal, January 20 2022 — Earth Day is pleased to announce its partnership with creative agency Sid Lee to produce the annual April 22 campaign. This collaboration also marks the addition of Kristian Manchester, Executive Creative Director at Sid Lee, to the organization's board of directors.
Kristian Manchester has been with Sid Lee for 20 years and is recognized as one of the major creative forces behind world-renowned brands such as Adidas and Cirque du Soleil. He recently helped the agency launch civic engagement campaigns such as Fact Back with Protect our Winters and Reset Normal for The North Face. His experience and sharp artistic eye will be invaluable in helping ensure Earth Day celebrations across Canada are a success.
The agency Sid Lee will design the Earth Day 2022 media campaign. This is not new for them – the Montreal creative team has signed on to produce several campaigns that have contributed to raising awareness and mobilizing citizens around environmental issues, many of which have won awards, such as the Polluchon campaign in 2015.
Preparations for Earth Day 2022 continue and the national media campaign that celebrates the planet through taking action will be unveiled in early April.
"I am delighted to join the Earth Day Board of Directors and be able use my experience in service of the values that drive me. On behalf of Sid Lee, we are very happy to have our creativity working for a cause that is close to our hearts and to participate in the development of Earth Day in Canada."– Kristian Manchester, Executive Creative Director and Partner at Sid Lee
"We have been collaborating with Kristian Manchester since the beginning of time. His addition to the Board of Directors enforces the leadership of our organization and makes us feel comfortable with our role in society."– Pierre Lussier, President of Earth Day Canada
About Earth Day Canada
Earth Day Canada is a non-profit organization that ensures the stewardship of all activities under the Earth Day name from coast to coast. In addition to organizing the April 22 celebrations, the organization works throughout the year to develop programs to help individuals, organizations and municipalities reduce their impact on the environment.
– 30 –
For more information:
communication@jourdelaterre.org
Related posts :
---