Blog & News
Plantation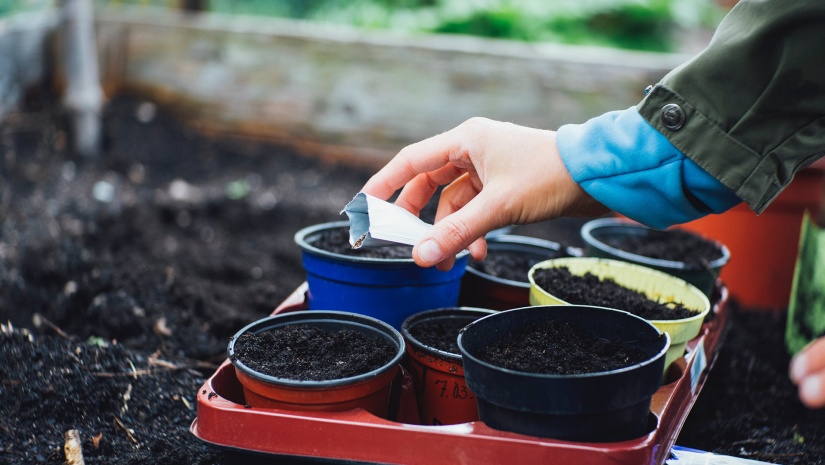 When the weather is cold, before winter gently gives way to spring, it's time to prepare your seeds to make the most of the (few) warm months that our climate has to offer. With the Montreal Seedy Weekend coming up virtually in a few days, here are some tips on how to prepare for the growing season.
Behind Each Seed is a Grower  
Step one is to find your seed growers from a virtually unlimited supply. Whether you want to attract bees to your garden or simply enjoy herbs all year-round, you can find what you're looking for in this list of Canadian seed suppliers. I'd like to mention Terre Promise or Jardins de l'Écoumène who grow old and rare varieties of seeds.
If you can, try to prioritize organic and open pollination seeds, which are from plants that haven't been hybridized, often called "farmer's'" or "heirloom" seeds. You can also choose native plants that will be more adapted to the climate and will attract more microfauna to the garden, protecting the biodiversity and genetic inheritance of ecosystems. If you buy hybrid varieties, beware that it's (almost) impossible to harvest the seeds formed by your plants, as they'll be genetically different from the original ones.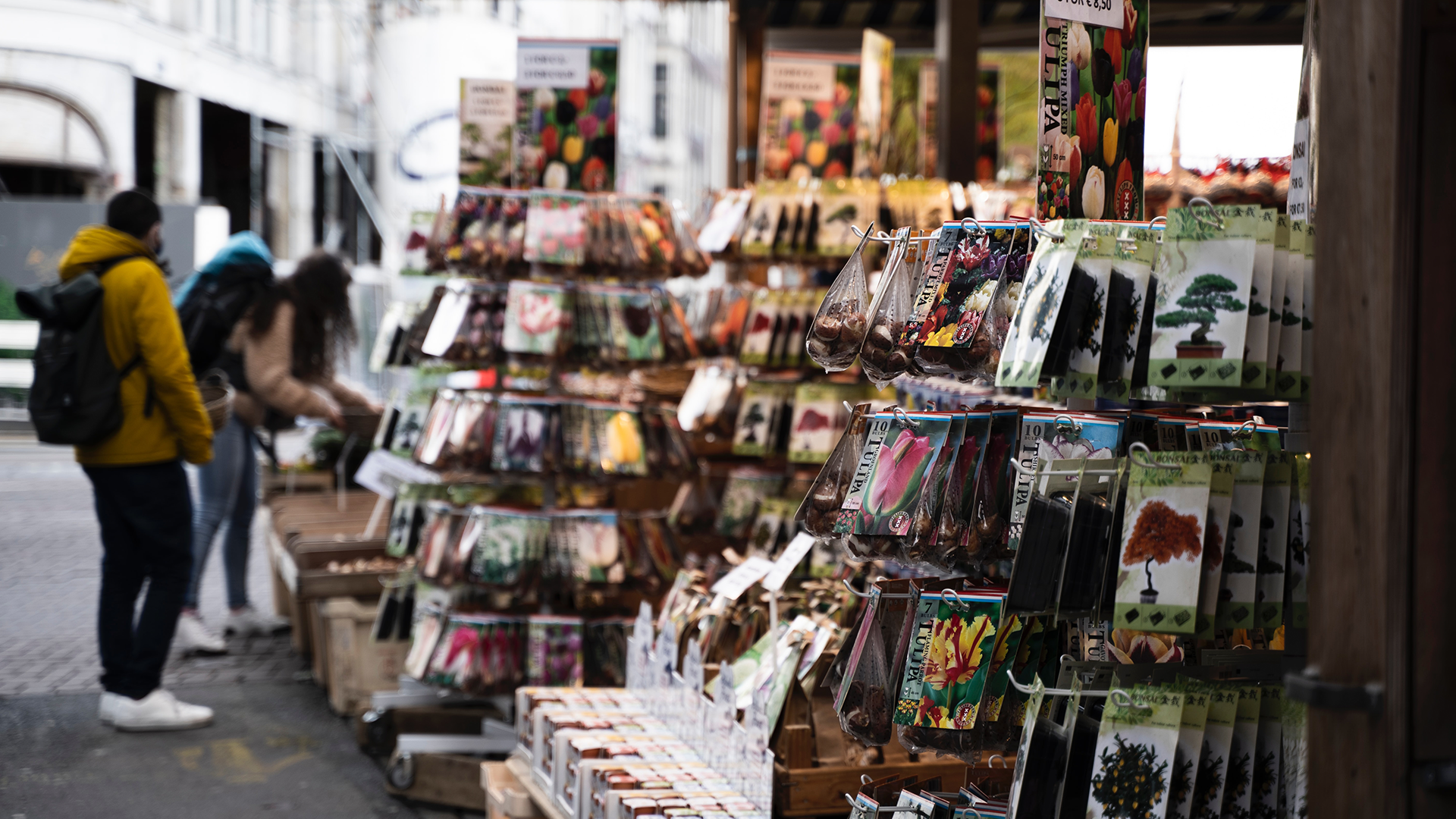 To help you find what you're looking for, many towns hold a "Seedy Saturday " event. You can meet with seed suppliers, get advice from professionals and even participate in workshops and group activities to learn more about gardening. The events are by and large virtual this year, but there are many online resources!
It's the perfect opportunity to learn about seeds and to experience a strong community exchange. Go to your municipality's website to find out the dates and details of the event nearest you!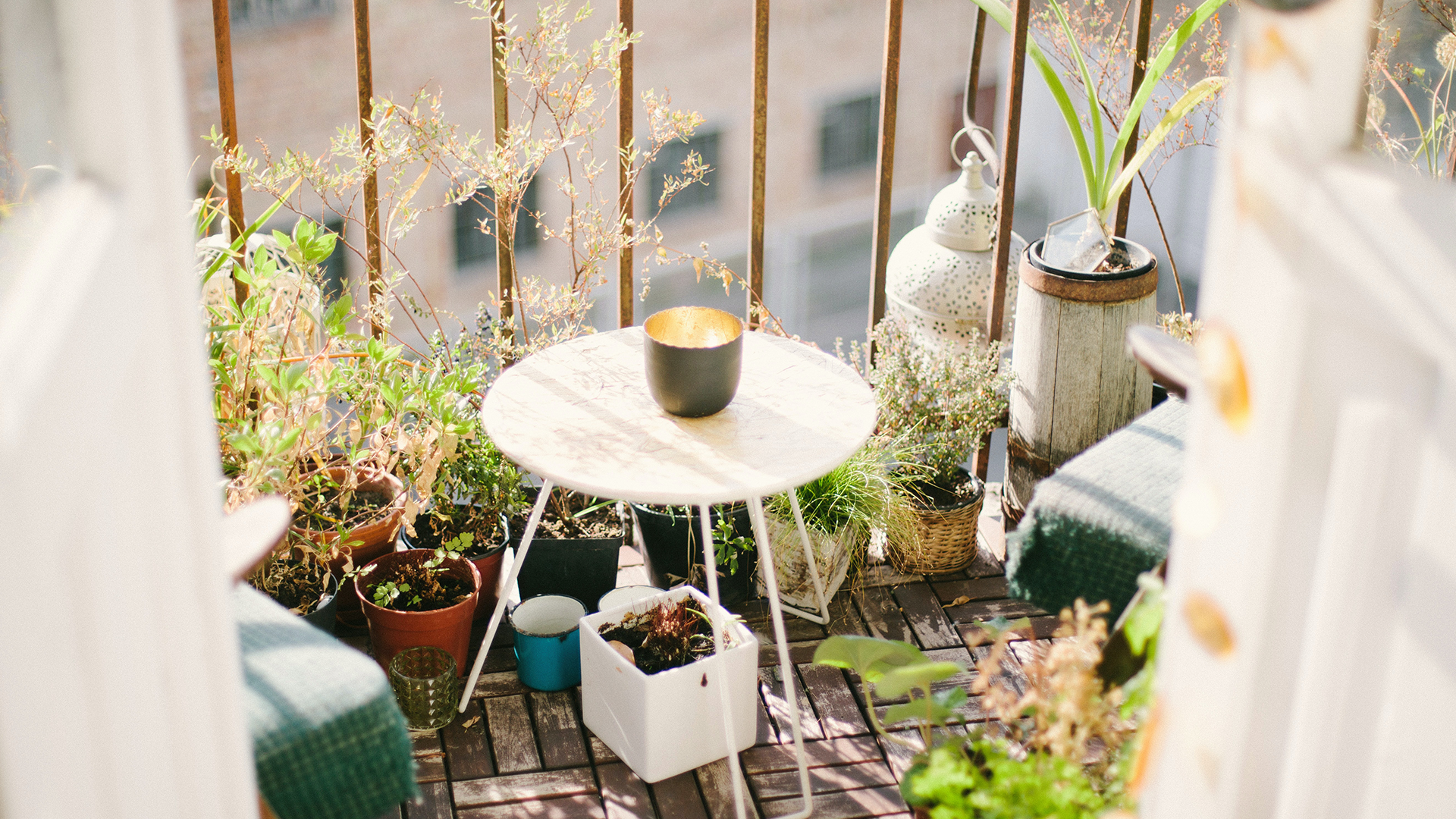 The Perfect Fit For a Unique Environment
Choosing seeds shouldn't be taken so lightly! Here's a guide to help you make the right choice:
– Start by assessing the available space you realistically have. If you have a small urban balcony, like me, forget about large vegetables such as squash or zucchini, which will feed the squirrels before they're even ready to harvest, and choose aromatic plants that require little space. If you are growing in a community garden, you can plant vegetable plants according to the density chart, which will tell you how far apart to space your plants. Add a few nectar plants between your crops to attract pollinating insects and encourage a healthy harvest.
– Do not neglect the needs of your crops, which are the result of a long adaptation: for example, thyme grows naturally in very dry and drained soils, while lettuces, cabbages and endives prefer moist soils with medium-shade exposure. Trust yourself and think about previous years: was the garden in full sun all day? Or only in the morning? Was it often windy or were there extended periods without rain? Answering these questions will allow you to choose suitable seeds that won't perish at the first sign of intense weather.
– Know your hardiness zone, which classifies regions according to their climate, ranging from 0 (permanently frozen) to 9. It will allow you to know which plants are resistant to your climate and the approximate planting dates.
– Finally, and most importantly, choose your seeds based on what you like. Whether it's a vegetable garden or a few planters on a balcony, the experience will be all the more enjoyable if you'll appreciate your crops or the pretty colours of your flowers.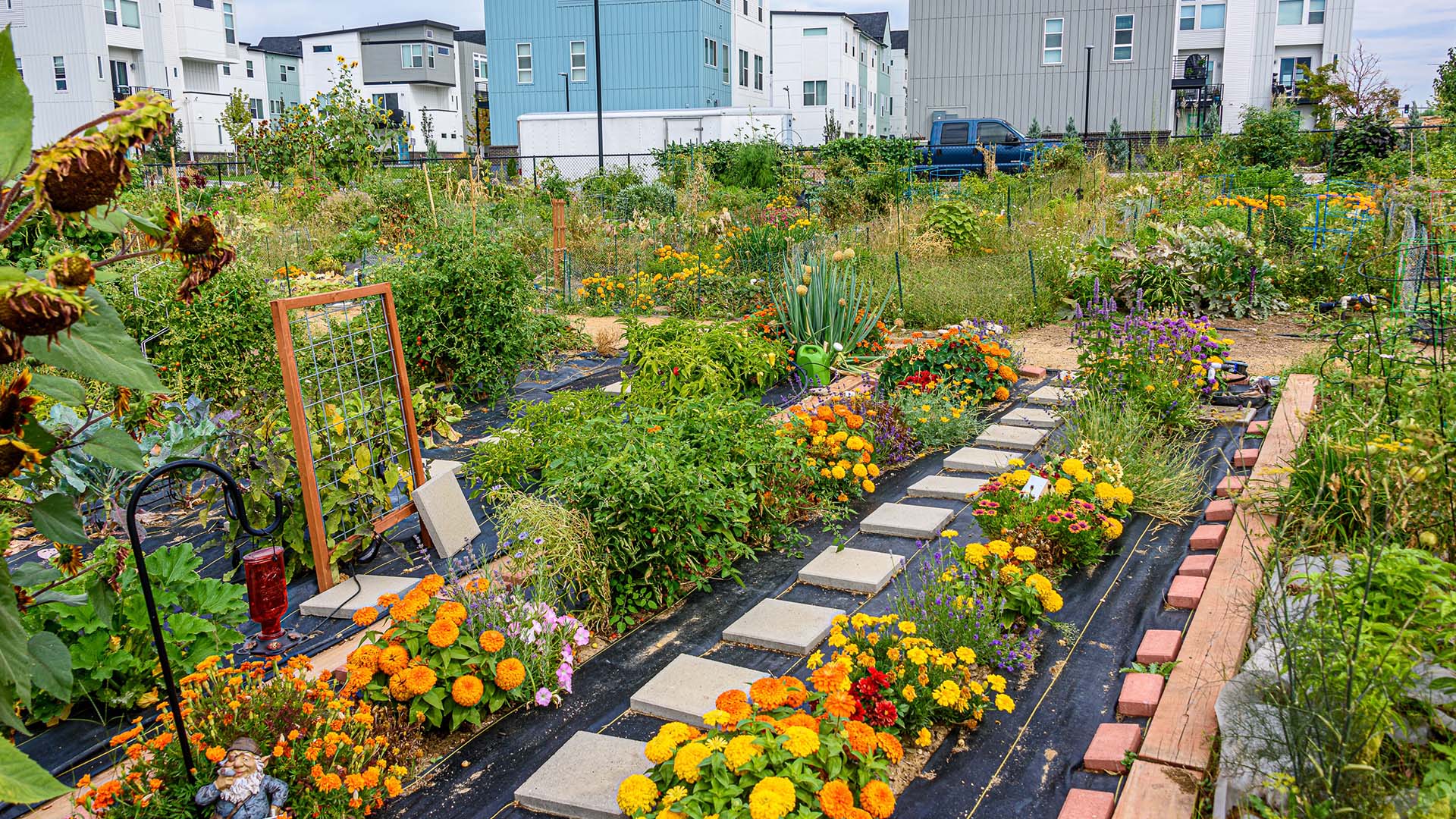 A (Magical) Experience for Risk Takers
For those who like a challenge, you can also try collecting citrus seeds (orange, lemon, yuzu, etc.) and sowing them indoors. Witnessing the transition from seed to plant to tree is an incredible experience. For the past few months, I have marvelled every day as I watch a new leaf appear, the trunk turn from green to brown, the leaves droop at dusk and then slowly rise in the morning.
An often-forgotten step is vernalization, a period of cold that the seeds must endure before they can germinate. It's a natural protection that some plants have developed to avoid "waking up" during a winter thaw, which would lead them to a certain death. Personally, I just left an orange in the fridge for a few weeks before opening it to collect the seeds and to enjoy, of course!
After 2–3 weeks, with water and a bit of light (and some words of affirmation—they love the sweet talk as much as we do), you'll start to see young shoots emerging.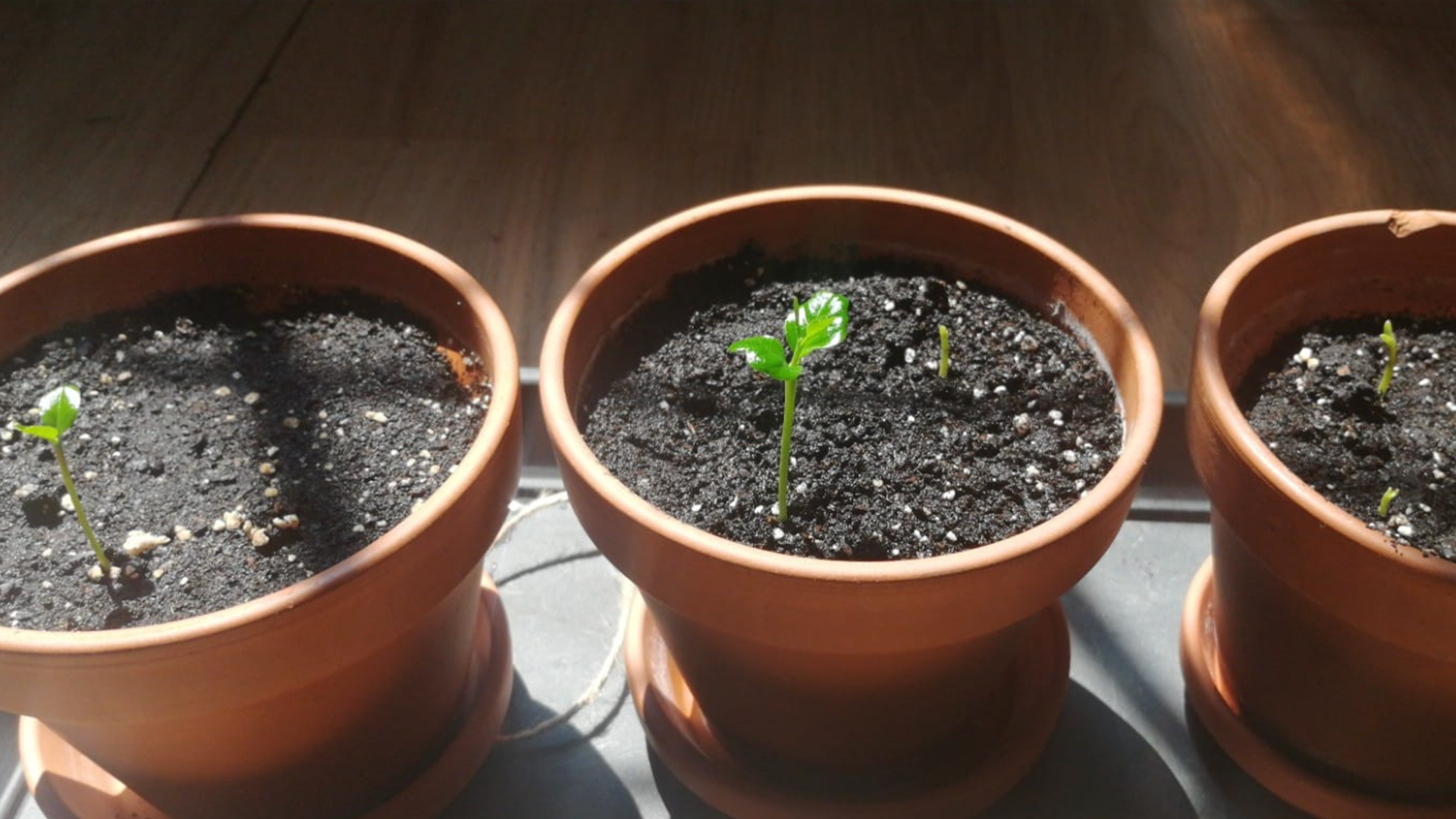 Once you've found/exchanged your seeds, don't miss Camille's article, which is loaded with tips on potting, soil, placement and watering of seeds. To make the most of the warm season without getting too tired, follow the advice of Larry Hodgson – alias the Laidback Gardener – who advocates for "low effort" gardening, respecting nature and without using chemicals. His advice is always spot on and handles almost any problem, from insect infestations, to mold, to the squirrel that ate my squash last summer, grrrr (I've since forgiven him).
---
Related posts :
---