Blog & News
Press release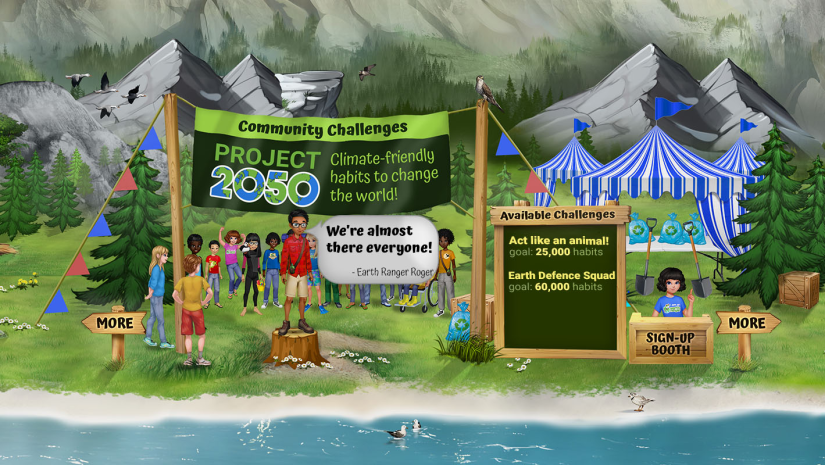 Montréal, March 10, 2022—Earth Day Canada is pleased to partner with Earth Rangers to support its activities in Québec and raise awareness of climate change issues among children.
Based in Woodbridge, Ontario, Earth Rangers developed an application that allows children and their families to learn more about biodiversity and climate change. It gives them the tools to act concretely for the protection of the environment while having fun.
Their latest project, Project 2050: Climate-friendly habits to change the world, offers a collective dimension because of the common goals that participants in the project's challenges must achieve together. In addition to the collective aspect, Project 2050 was designed to help Canada reach its goal of net zero emissions by 2050.
More than 4,000 children have already joined the ecological adventure offered by Earth Rangers in English-speaking Canada and Earth Day Canada is delighted to be able to give children in Québec the opportunity to do the same.
Project 2050 is perfectly in line with Earth Day Canada's mission to help individuals and organizations reduce their impact on the environment. Raising awareness is at the heart of this mission and it is just as important to include children as members of society.
"Today's children will be the country's political, business, cultural, and philanthropic leaders during the critical years of implementing Canada's plan to reach net-zero emissions by 2050. Igniting their passion, creativity, and optimism is critical to ensuring they're ready to meet the challenge. I can't wait to see what we can accomplish together!" — Tovah Barocas, President of Earth Rangers
"It is a pleasure to announce the partnership between Earth Rangers and Earth Day Canada. We are pleased to be able to support Project 2050 while furthering our mission to raise awareness among the general public, starting with the youngest." — Valérie Mallamo, Executive Director of Earth Day Canada
About Earth Rangers
Earth Rangers is the kids' conservation organization, dedicated to educating children and their families about biodiversity, inspiring them to adopt sustainable behaviours, and empowering them to become directly involved in protecting animals and their habitats.
About Earth Day Canada
Earth Day Canada is a charitable organization that helps individuals and organizations reduce their impact on the environment by taking concrete action on Earth Day and every day. In August 2019, Tous les Jours became Jour de la Terre/Earth Day Canada to roll out its environmental coaching programs across Canada.
For all inquiries:
Earth Rangers: Joanna Patouris
Senior Climate Change Program Manager
Email: JPatouris@earthrangers.com
Phone: (905) 417-3447 #2299
Earth Day Canada: Emilie Fargeout
Earth Rangers Program Manager
Email: efargeout@earthday.ca
Phone: 514 728-0116 #241
Related posts :
---