Blog & News
Plantation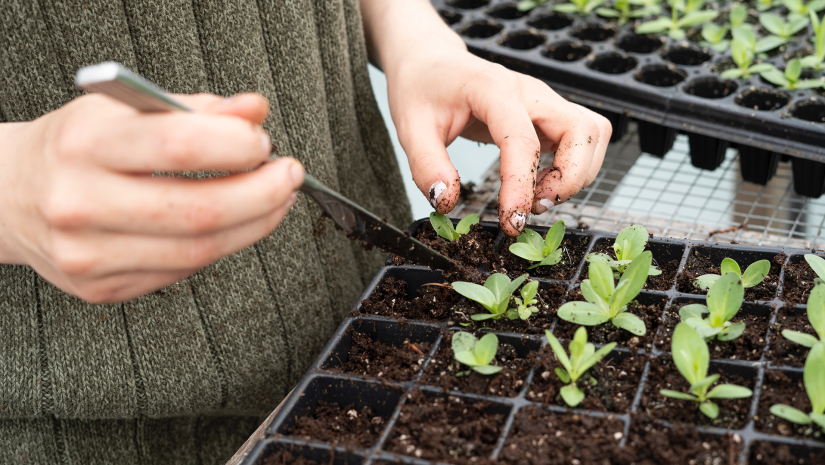 Summer is almost here! For those who started their seedlings earlier this spring, it's just about time to get them outside and give them more space and light.
For plants, though, life outdoors can be treacherous. Here's a little guide to ensure you transplant and acclimatize your precious plants successfully and give them what they need to thrive on your balcony, in your yard or in your garden. 
Transplanting for dummies
We usually sow seeds in the spring just before winter ends when there's limited space available indoors. Chances are that your seedlings are in small containers (or cups) that are too narrow to accommodate young plants. Then comes the time to repot so that the roots have enough space and nutrients.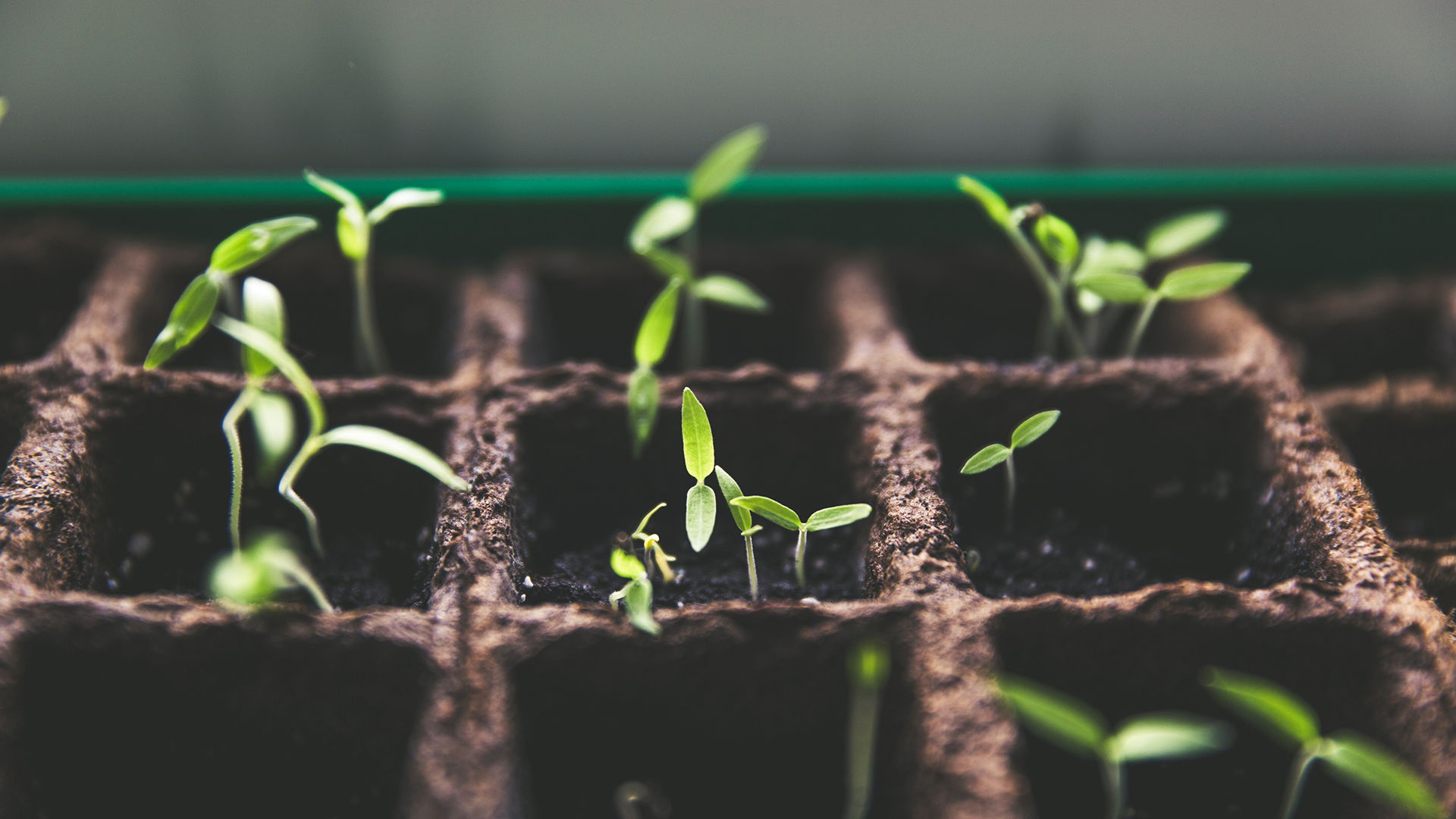 When? As soon as the seedlings have at least 1 pair of leaves (in addition to the cotyledons, the very first leaves) and the roots are peeking through under the pots, you know it's time to transplant!
How? Very simply:
• Start by preparing the new pots by filling them with potting soil and digging a hole large enough to easily fit the plant.
• (Very) gently pick up the baby plant by the leaves to put it in its new place. Never grab it by the stem, because it's so fragile that even the smallest fingers could crush it.
• Top off the pot or container with some soil and gently pack around the plant. Then water with a spray to encourage the roots to go meet their new soil with curiosity.
• That's it! Your plants are ready to thrive indoors or outdoors.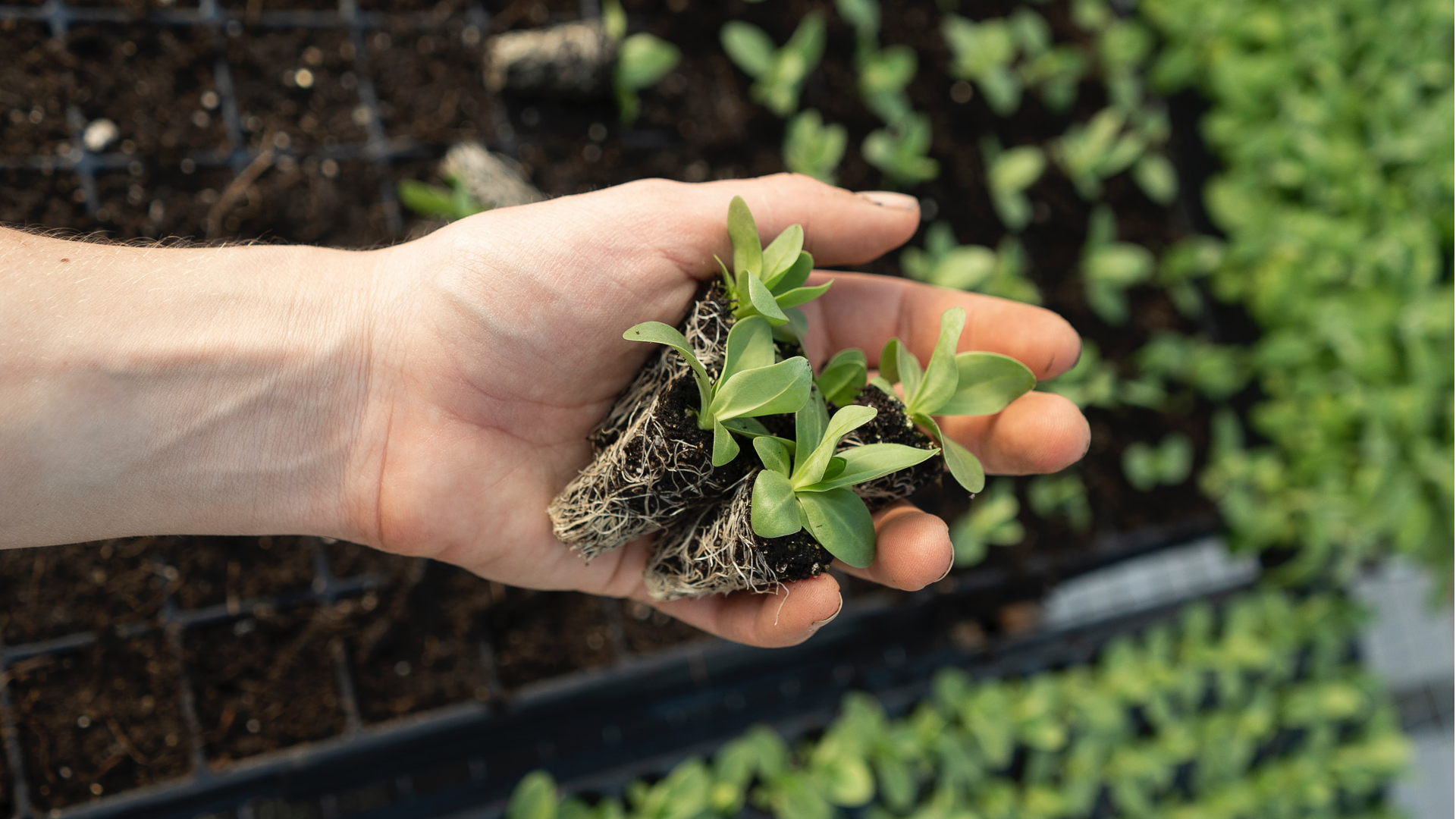 Some do's and don'ts
For a long time, it was (wrongly) believed that transplanting would stimulate root growth, but the opposite is true! By moving baby plants, the roots are damaged, which tends to slow their growth temporarily.
It's very possible your plants will seem a bit roughed up for the first few days post-transplanting. It's totally normal: their environment has just been altered and their roots displaced. We call it "transplant shock ". Most of the time, the problem is resolved on its own, but here are some tips to minimize the shock:
• When transplanting, mix the potting soil with some compost which you can get from your city if they distribute it (as is the case in Montreal, Vancouver, Toronto, Calgary).
• Try to go as fast as possible: 1 hour maximum outside the soil for young plants.
• If the roots have rotated around the pot, slice them lengthwise to stop the rotation and help the plant start again.
• If you're transplanting them directly into the ground, do not add compost or fertilizer to the soil, as the roots may wrap around the amended area and the tree will eventually suffocate itself.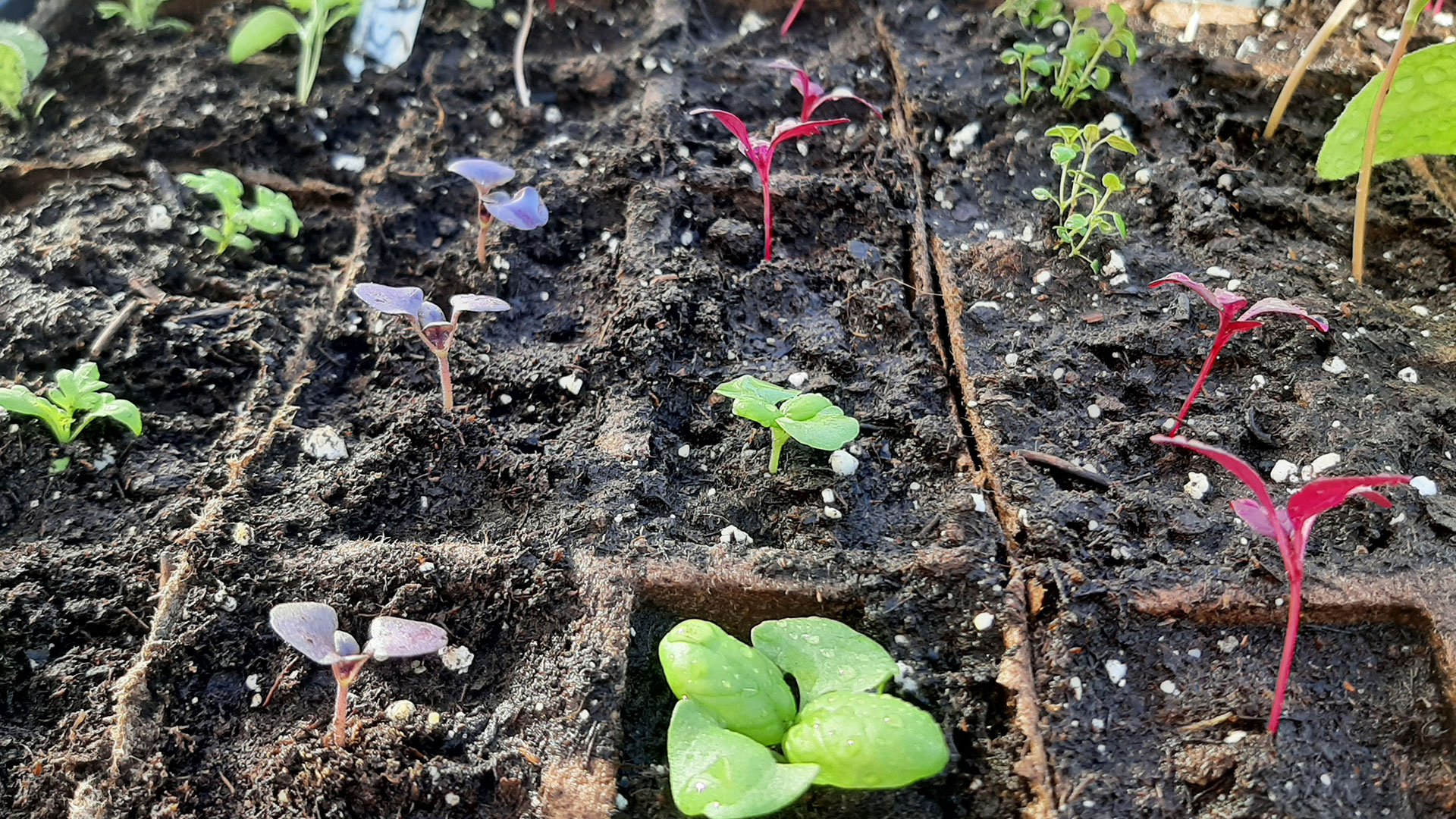 The outdoors, a favourable but dangerous habitat
Now that the baby plants have been transplanted and they have enough space to develop their roots, it's time to think about their future outdoors… yes, it grows faster than you think!
The outdoors is full of enemies for young plants: frost, wind, and sun are the 3 main dangers to prepare them for, which is called acclimatization.
It's a matter of gradually getting your plants used to the conditions, starting by taking them out for an hour or two in the morning or afternoon, when there isn't any wind. After a few days, they can be left in the sun on the balcony for a few hours but beware of strong winds and rain!
Once the risk of frost is completely over (especially at night), you can finally leave them outside and admire the local pollinators and insects coming for a visit.
Speaking of insects, it reminds me of animals of all kinds that might decide that your plants… are theirs! (do you know the story of the squirrel that ate my squash?)
This year I decided to plant only herbs and nectar flowers. I'll have food for myself and for the bees, but nothing that the squirrels like. Choosing your plants based on the animals around you is the only (ecological) technique that works for sure! If you choose to deal with local wildlife, protect your plants, especially when they're young and tender to eat! 
You forgot to prepare your seedlings in the spring, but you still want to have a flowery yard or balcony? No problem, it's not too late to sow directly into the ground or take cuttings. Read the instructions on the seed packet to know how deep to place the seed, then let nature take care of the rest.
If you want to plant edible things, read my colleague Myriam's article to learn more about residential vegetable gardens, and get on the waiting lists (Montreal, Vancouver, Ottawa, Calgary, Toronto) for access!
Go get your hands dirty! And good luck!
---
Related posts :
---