Blog & News
Highlights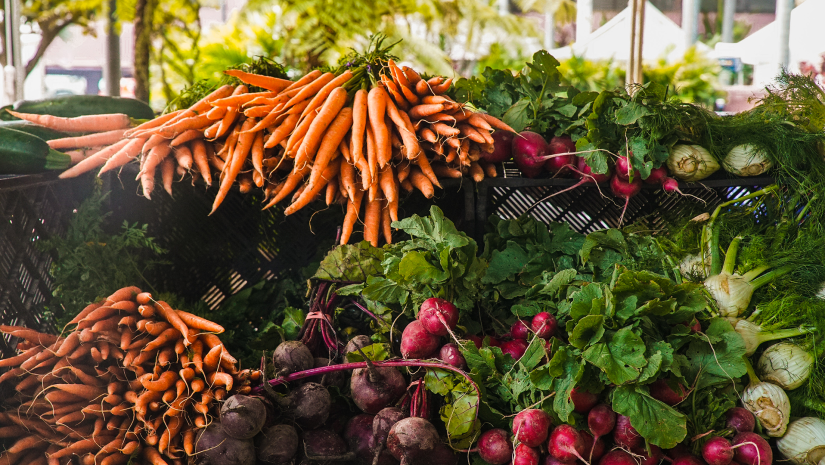 Thanksgiving came to us from the First Nations peoples who celebrated the abundant harvests. We have, therefore, every reason to be grateful to the people who started this tradition that is based on gratitude and sharing.
Secondly, no matter how we choose to enjoy this long weekend, on a cool fall hike or in the kitchen making preserves, I invite you to take a moment to reflect on our eating habits. Food is central to our lives, but we rarely take the time to recognize its impact on our well-being and on the well-being of this beautiful planet that sustains us. This year, I wanted to honour the good things about this season that are full of discoveries and flavours. Here is my list of acknowledgments!
The accessibility and fun in markets!
First off, I am grateful to all the small and large local producers who put food on our table every day. In addition to reducing greenhouse gas emissions, eating locally allows us to better understand where our food comes from and all the hard work that goes into it. It develops a greater respect for our farmers and for the produce they cultivate. It's a little harder to be wasteful when you see your grower so proud to show you their new variety of peppers or tomatoes to try!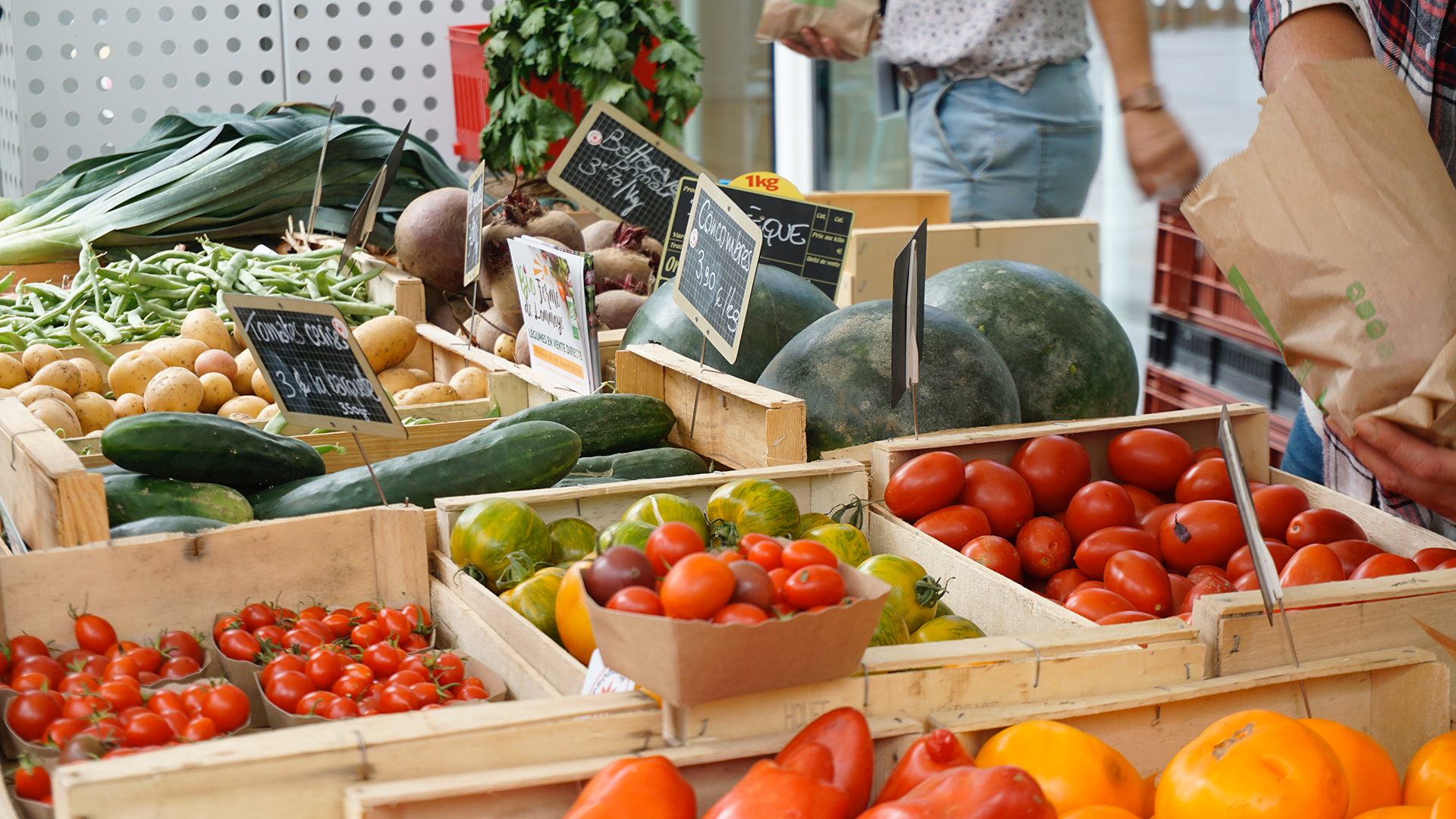 A big thank you goes to the fermiers de famille, this network of market garden farms that connects organic farms directly to consumers, without any intermediaries. It may not seem like much, but for a small producer, it makes all the difference not to have to struggle to sell products. It's year-round and accessible throughout Quebec. And thank you to all the public markets, farmers' markets or solidarity markets that pop up in parks and streets for a few months to make healthy and fresh products available at affordable prices. These markets are often run by non-profit organizations and made possible by the precious help of volunteers, so many thanks to you too!
Should we go gleaning?
Secondly, I'm grateful to have discovered gleaning this year! This activity of gathering fruits and vegetables left behind in the fields, which was unknown to me just a short while ago, is simply revolutionary. Not to be confused with dumpster diving, which is illegal, gleaning provides a practical solution to the surplus produce that agricultural producers are often forced to leave behind in the fields.  After all the effort of growing a thriving and abundant field of blueberries or cabbage, it's a shame to leave it all to the plow (even if it is rich in nutrients for the soil) due to lack of labour or time, or because of a drop in market prices.
I had the chance to participate in a gleaning event with my Earth Day team recently and was amazed at how many vegetables were left over. First, we helped a greenhouse tomato grower pull up the last plants and harvest what was left. In just over an hour, the entire greenhouse was empty! Then we visited a second grower who had an incredible surplus of produce due to good weather and they didn't know what to do with it. We still can't ensure that the quality standards or the industry norms are met, but we can do something about it, in part, by getting creative, don't you think? Make a change from the traditional fall apple picking and join the gleaning community instead!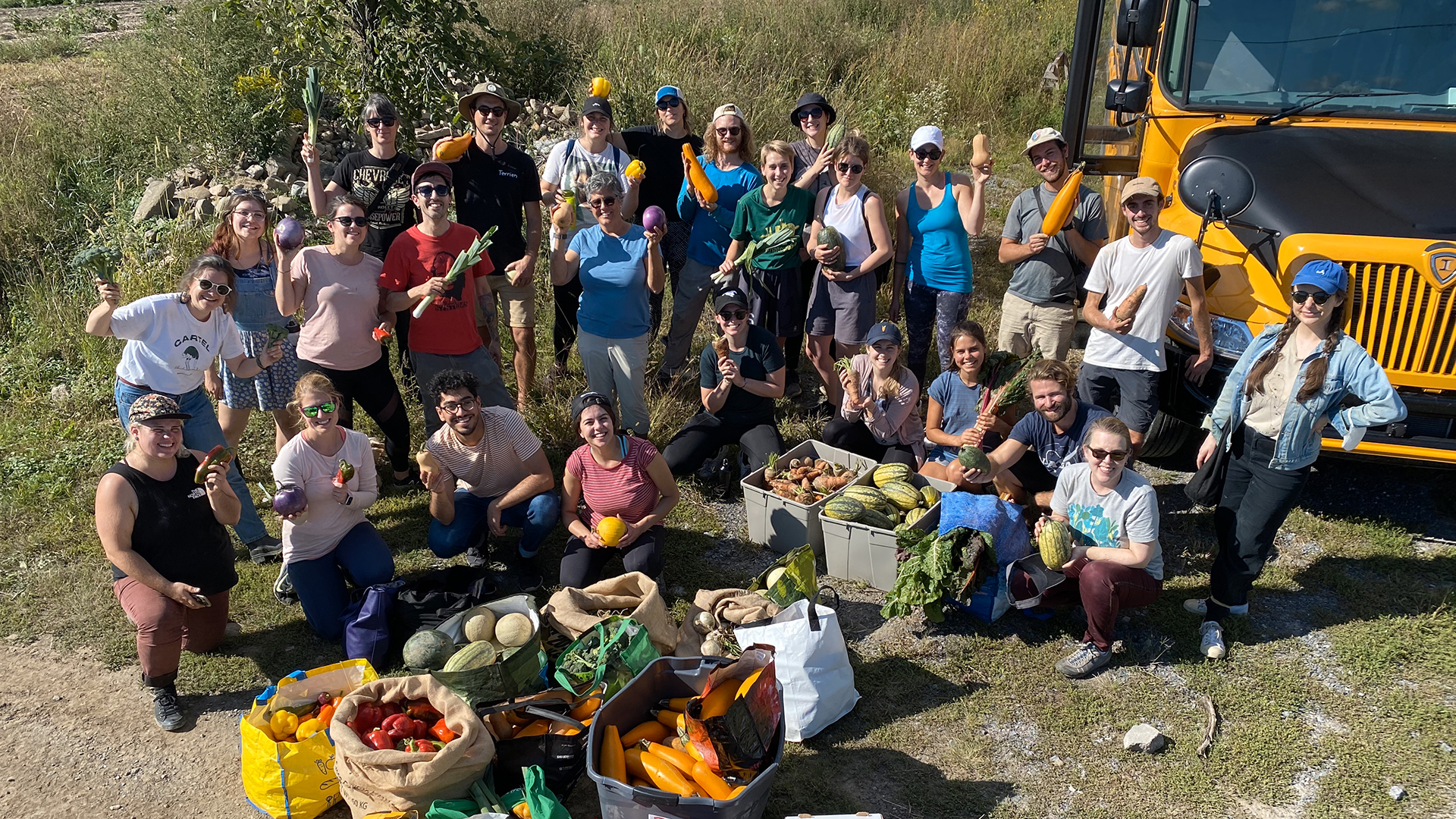 And what about the collective?
I am also grateful that collective initiatives like community fridges or collective kitchens and gardens are becoming increasingly popular and in greater demand. It's a great way to get out of the house, share knowledge and learn new things. Personally, the collective kitchen saved me from isolation for part of the pandemic and I feel truly grateful to have had the chance to meet some incredible people who donate their time and love to their community. Their support is essential to cultivating a healthier environment for all, to help the vulnerable, and I am proud to have had the opportunity to contribute to that.
I am also grateful that local and seasonal food is being prioritized. The pandemic has highlighted our (over) dependence on other countries to feed us and has put the topic of some form of food sovereignty on the table. In Quebec, it is of utmost importance to learn about the seasonality of food and to regain lost skills such as canning and fermentation techniques. Our grandparents learned how to access fresh, local food during the colder months. It's a shame that we haven't continued this practice by sharing knowledge, especially since it's crucial for us in this climate.
Heritage passed on through seeds
I am thankful for the seed guardians who contribute to the conservation of biodiversity and food heritage. They are people like you and me, restaurateurs, market gardeners, seed sellers and grocers who have decided to promote local, artisanal seeds. It is worth noting that with the industrialization of the food industry, we have lost about 75% of the varieties of vegetable plants in less than 100 years! For practical reasons of transportation or fragility, the majority of species have been stored to ensure standardization of crops. Therefore, to improve biodiversity and to go hand in hand with our territory and its climate, we should start thinking about ancestral seeds!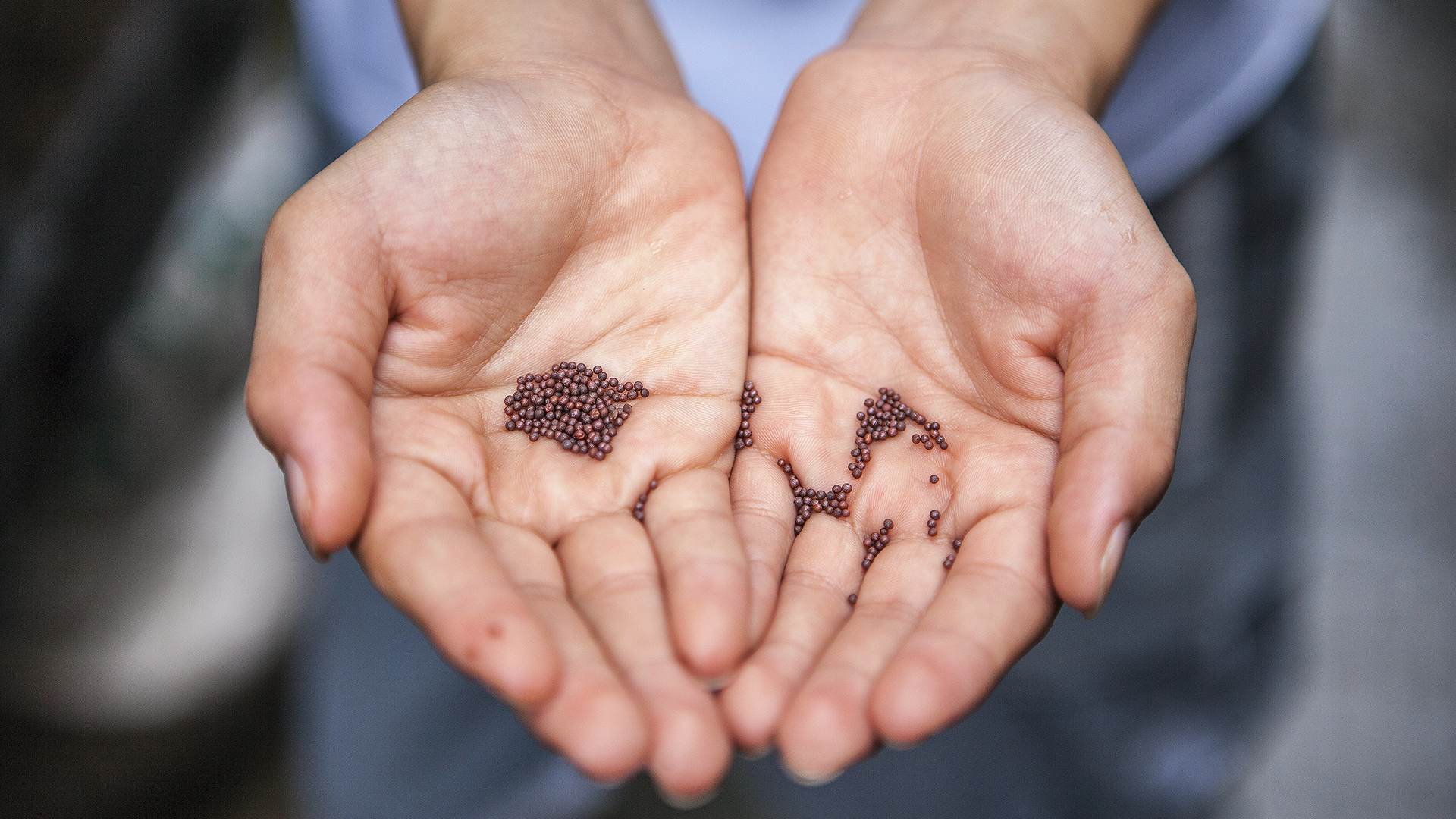 Finally, I am thankful for all the people out there who are making a difference in their daily lives, from the person who has cut down on meat or dairy products to the person who chooses more organic products at the grocery store than before or decides to create a community fridge project. Even the smallest gesture is making an impact, and I hope that those who surround us will recognize our effort and be grateful too, for us and for the earth.
Have a great long weekend!
---
Related posts :
---