Blog & News
Food fight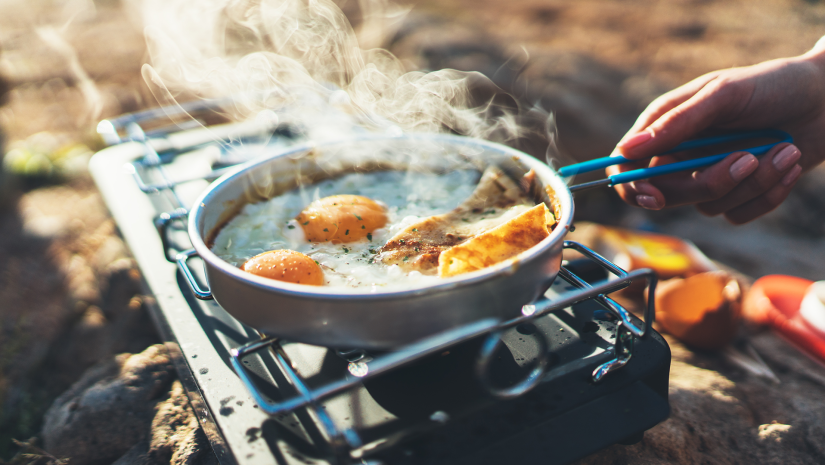 Camping: you either like it or you don't! I can't remember the last time I spent a vacation differently. That being said, there are some challenges to overcome when you're away from your kitchen. Whether you're a camping die-hard or an occasional fan, this article will give you the tools to avoid waste, even away from your beloved fridge.
Just like at home, you have to think about what you're going to eat first! Be strategic by choosing foods that cook easily on the stove or that are adapted to our small stoves and pans. A risotto can be made, but it's not easy! If weight isn't an issue, then your cast-iron skillet and oven mitt will be your best friends for cooking over coals.
Choose foods that won't perish easily
To avoid worrying about the safety of your food, here are some ideas:
– Whole meat instead of ground, unless you're grilling your hamburger patties the first night.
– Sausages (add them to your spaghetti sauce if you have any leftover)
– Textured soy protein (TSP) is a versatile, dry, fast-cooking, protein-rich ingredient that's perfect for tacos, "touski" chili or as a topping for fire pit nachos
– Hard cheese instead of soft (when it sweats, it smells less!)
– Ready-to-eat foods with preservatives (hummus, tofu spread). If you make them at home, remember to add a good dose of lemon juice!
– Tofu in Tetra Pak© VS. refrigerated
– Vegetable or nut milk VS. animal milk
– Any dried food. My favourite is quinoa soup made with dehydrated veggies, vegetable broth cubes and your choice of spices. Using our leftover hiker's mix, we make ourselves melting cheese on the coals!
– Canned goods (it says it: they can be preserved!)
– Legumes for a quick salad
– Smoked oysters or grape leaves for a quick snack
– Tuna cane for a quick sandwich
Of course, try to avoid ultra-fragile foods such as greens, berries or meat and fish! Otherwise, plan to eat them at the beginning of your trip. Better yet, freeze them and use them to keep your cooler cool.
Get to know your cooler to avoid unpleasant surprises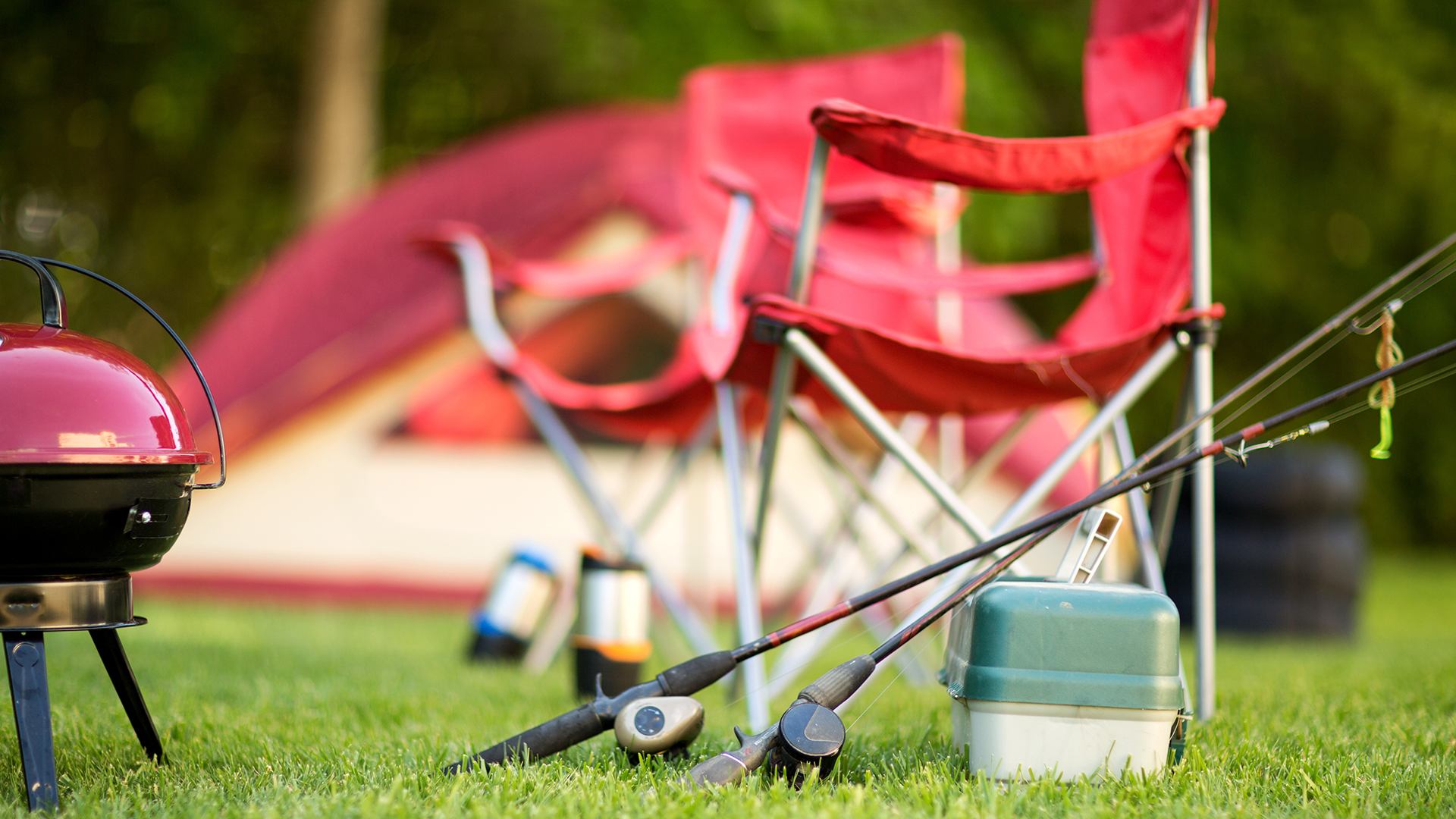 The cooler is your best ally! Here are a few tips:
– Choose block ice instead of ice cubes. Even better, use reusable ice packs. Aiming for the ultimate in zero waste? Make your own block from a metallized yogurt wrapper or wine cooler.
– Freeze as much of your food as possible: it will defrost in time
– Keep your cooler full, and place your ice packs on top of the cooler.
– If your ice cube accidentally gets to the bottom of the cooler and melts, drain the water as soon as possible to prevent the water from continuing to thaw your precious ice!
– If you're lucky, feel free to refreeze your ice packs at your friend's house with a trailer freezer!
Finally, portion out properly
Remember to make your portions in such a way as to avoid excess, even if it means doing some pre-start tests with your scale! 75 g of chickpea or lentil fusilli per person can be enough since it contains a lot of protein. Don't forget that you'll probably end up eating marshmallows, peanuts, chips or popcorn around a fire if you get a late night craving.
And if you have extra, you can also make some "touski" while camping. Bet you didn't think to make a breakfast crisp with some damaged fruit and leftover granola and trail mix!
Alternatively, cooking a double portion in the evening to enjoy a ready-to-eat lunch the next day can be a great time-saver. Put your lunch in an airtight container in your cooler and take it with you the next day to reward yourself mid-hike!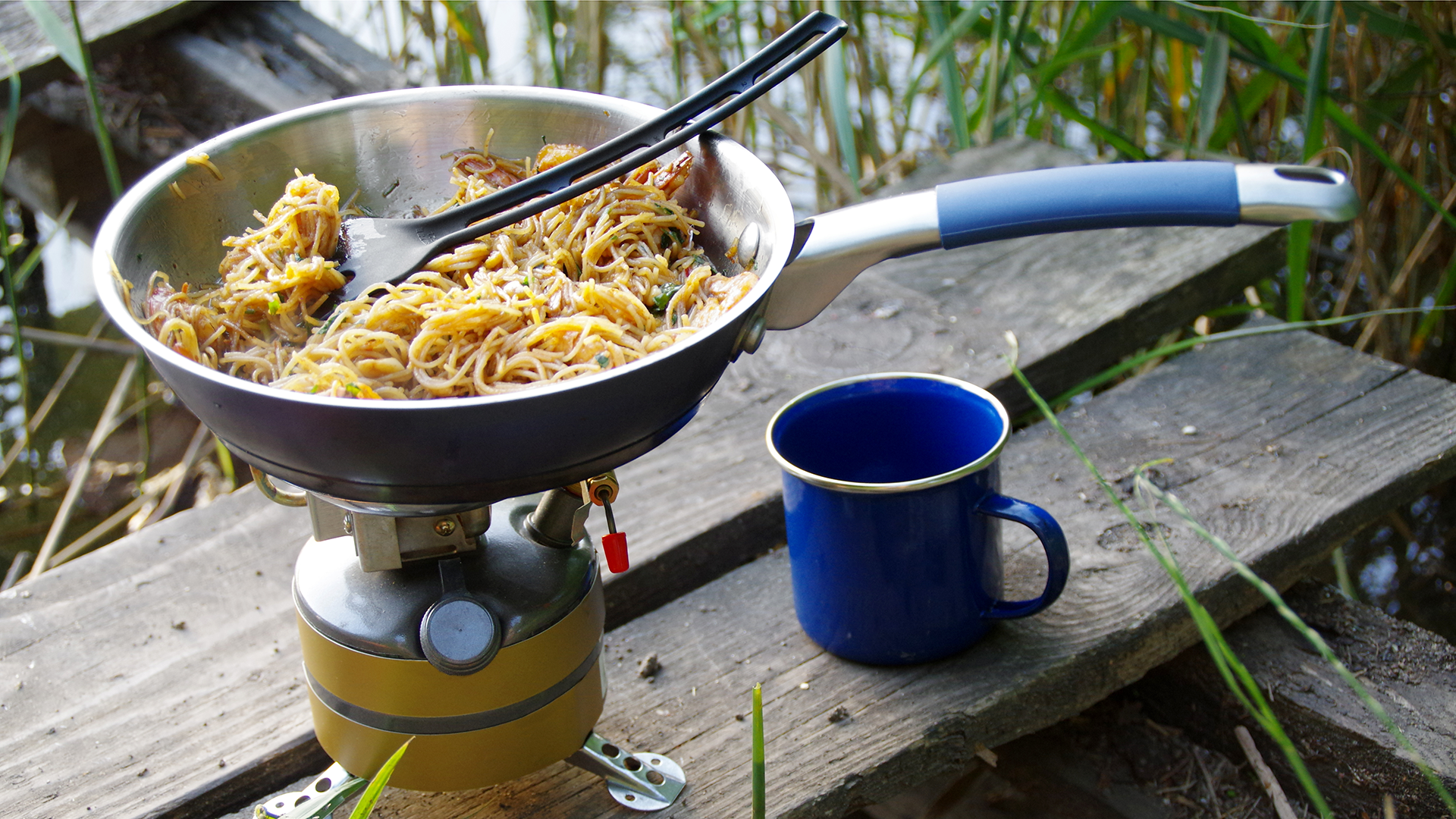 So now you're ready to try out some zero-waste tips for your camping adventures. What are you waiting for… get your coolers!
---
Related posts :
---