Blog & News
Press release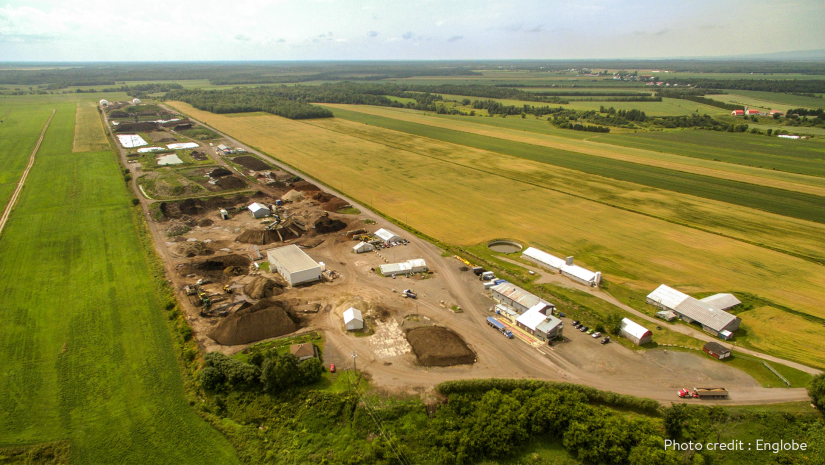 Montreal, December 6 2022 
Thanks to a $300,000 contribution over three years from the Alcoa Foundation, Earth Day Canada will work with various establishments in the Portneuf, Manicouagan, Bécancour and Nicolet-Yamaska regional county municipalities (RCMs) to reduce and convert organic waste, in particular by implementing the Action Reduction program. The initiative was launched in the Portneuf RCM this fall and will be rolled out to the other three RCMs by June 2024. Earth Day Canada's goal is to train and educate 350 establishments on waste reduction to divert approximately 3,000 tonnes of organic material from landfills by June 2024.
"The Alcoa Foundation, in collaboration with Earth Day Canada, is pleased to support communities where Alcoa conducts operations using a sustainable development approach. Thanks to the Action Reduction program, personalized support, and tangible solutions to reduce the environmental footprint will be implemented and, at the same time, will promote the sustainable growth of our communities. We are very proud to contribute to this promising project and look forward to seeing the results," said Rosa Garcia Pineiro, President of the Alcoa Foundation.
350 businesses to be supported by 2024
Thanks to the contribution of the Alcoa Foundation, 350 businesses in the Portneuf, Manicouagan, Bécancour and Nicolet-Yamaska RCMs will benefit from personalized assistance to facilitate the collection of organic waste.
"Action Reduction's strength lies in its adaptability to the needs of the business it supports: a café, a grocery store, an agri-food processor, or a pharmacy have very different needs when it comes to waste management! Our experts will tailor plans to reflect this reality," said Valerie Mallamo, Executive Director of Earth Day Canada. 
Personalized assistance
Two levels of support will be offered, depending on the capacity and desire of the business to get involved:
• The basic support will include personalized assistance for the implementation of an organics collection system as well as training for employees in sorting.
• Of the 350 participating businesses, 110 will be offered further coaching. This second level of coaching will include support for the development of zero waste, source reduction, reuse, and recovery strategies for residual materials. Businesses that have benefited from this more in-depth support will be given an Action Reduction certificate to reward their efforts.
In addition to the one-on-one coaching offered to merchants, the Earth Day Canada team will be offering trainings in schools in the supported areas to educate teachers and encourage students to help with organics collection. Schools will be contacted or are invited to register now on the program website. 
Deployment of the program in three regions of Quebec, including four RCMs
 As part of this ambitious initiative, Earth Day Canada wants to work with local and regional stakeholders to enhance their actions. The initiative was launched in the Portneuf RCM this fall and will be expanded to the other three RCMs by June 2024.
For this first phase, Earth Day Canada will support the Régie régionale de gestion des matières résiduelles de Portneuf in its recognition program already in place, in order to reach a training objective of 100 businesses and, within one year, to divert 700 tons of organic materials from landfills.
"Thanks to this collaboration with Earth Day, the Régie hopes to increase the awareness of the industries, businesses and institutions in the territory, and thus improve the positive impact for the businesses in the region who are looking to improve their balance sheet in terms of recycled organic materials," said David Loranger-King, Director General of the Régie régionale de gestion des matières résiduelles de Portneuf. 
Visit the Action Reduction website: https://earthday.ca/waste-management-alcoa-foundation/
– 30 – 
About the Alcoa Foundation
The Alcoa Foundation invests where Alcoa has a presence, partnering with communities to meet local needs in a sustainable way. Together with its non-profit partners, it contributes to initiatives that protect and preserve the environment and that promote equitable access to education and skill development opportunities.
To learn more about the Alcoa Foundation, visit https://www.alcoa.com/foundation/en
About Earth Day Canada
Earth Day Canada is a charitable organization that helps individuals, municipalities and organizations reduce their impact on the environment. In addition to organizing a large-scale awareness campaign on April 22, Earth Day Canada deploys environmental programs and projects with a proven positive impact in various areas such as waste management, the fight against food waste and sustainable mobility.
To learn more about Earth Day Canada, visit https://earthday.ca/
For more information, contact:
Alexander Walsh
COPTICOM, Strategy and public relations
(514) 601-2073 (calls and texts)
awalsh@copticom.ca
Related posts :
---