Blog & News
Highlights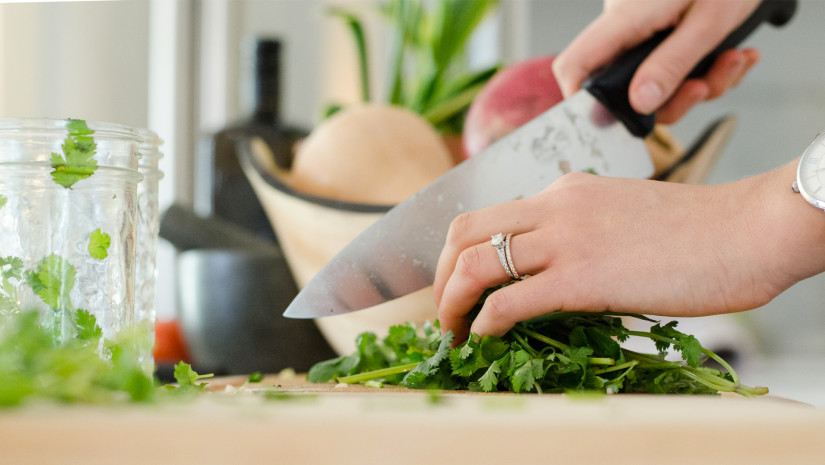 With Thanksgiving approaching fast, are you wondering how to put together a vegetarian meal using in-season products without an enormous amount of effort? These 3 tasty recipes will help you spice up your menu for the big day!
Zucchini Clafoutis with Mozzarella Cheese
You've probably heard of cherry clafoutis, right? Well, this zucchini-based recipe will introduce you to the savoury version!
When my mother made this recipe for the first time after finding it in a magazine, I have to admit that I wasn't totally convinced. But believe me, it turned out to be excellent—hot or cold!
Serves 4 people:
-3 zucchinis
-1 ball of mozzarella (add more or less depending on your taste)
-garlic
-2 eggs
-30 g of butter
-200 mL of milk
-2 TBSP of cream
-80 g of flour
-parsley, oregano, salt & pepper
Preheat oven to 350°F. Next, dice the zucchinis and fry them in a little oil with garlic, parsley, salt and pepper.
Then prepare the dough. Whisk the flour, salt and eggs together until a smooth dough forms. Next add the milk and cream.
Lightly butter a baking dish and add the cooked zucchinis followed by the dough. Sprinkle with thin slices of mozzarella and oregano.
After baking for 30 minutes, it's ready to eat!
Beet and Feta Pie
Beets are a staple food this time of year in Quebec. But it can be hard to think of ways to eat them other than in salads. That's why when my colleague Marie mentioned this extra delicious recipe for beet and feta pie, I knew I had to post it here!
If you're feeling adventurous, you might want to try making your own shortcrust pastry, but if not—you can also buy it ready-made in stores.
Here's what you'll need:
For the shortcrust pastry
-200 g of flour
-100 g of butter
-1 pinch of salt
For the filling
-400 g of raw beets
-1 red onion
-2 TBSP of olive oil
-2 TBSP of balsamic vinegar
-1 TBSP of brown sugar
-200 g of feta cheese
-2 eggs
-150 mL of cooking cream
-1 bunch of thyme
Once you have all these ingredients together, you'll be ready to bake a delicious beet and feta pie!
For the shortcrust pastry
1. Work the flour into the softened butter and a pinch of salt.
2. Add about 60 mL of water and stir until the dough forms a ball. (If it's too dry, add a little water. If it's too wet, add a little flour.)
3. Chill the dough in the fridge for 30 minutes.
4. Roll out the dough and use it to line a 22-cm pie plate. Prick with a fork.
5. Set aside in the fridge (or freezer) for another 15 min.
6. Weigh down the pastry (with dried vegetables for example) and pre-cook for 15 minutes at 671°F.
For the filling
1. Rinse and peel the raw beets, then grate them.
2. Heat the olive oil in a frying pan and brown the finely chopped onion. Season with salt and pepper.
3. Once the onion is golden-brown, add the beets, sugar and balsamic vinegar. Loosen with a splash of water.
4. Cook for about 15 minutes before adding the thyme. Let cool.
5. Fill the pre-cooked pie crust with the beets.
6. Combine the eggs with the cream and pour the mixture over the beets.
7. Sprinkle crumbled feta cheese and leftover thyme on top.
8. Bake for 30 to 35 min.
When it comes out of the oven, the pie will have a heavenly colour and flavour!
Apples, Speculaas and Dulce de Leche in a Jar
You can make your own applesauce for this recipe or just grab a homemade applesauce out of the freezer like I did.
This dessert is absolutely divine—and making it is a piece of cake!
Serves 4 people:
-applesauce
-12 speculaas cookies
-6 TBSP dulce de leche
-150 mL whipping cream
Crumble the speculaas cookies and whip the cream. Heat the dulce de leche ever so slightly to liquefy it.
Select four nice jars. Fill the bottoms of the jars with 2/3 of the crumbled speculaas cookies, cover with a layer of whipped cream, then add applesauce. Top with dulce de leche and sprinkle with the remaining speculaas cookies. Chill the jars in the fridge until it's time for dessert.
To make your meals even more local, why not buy feta and mozzarella from local cheese producers? The fromage d'ici website can help you find the right cheese for your recipe.
Although we'll all be celebrating this year's Thanksgiving in smaller groups, we hope that these recipes will delight your taste buds and give you that warm, fuzzy feeling. Happy Thanksgiving!
---
Related posts :
---