Blog & News
Recipes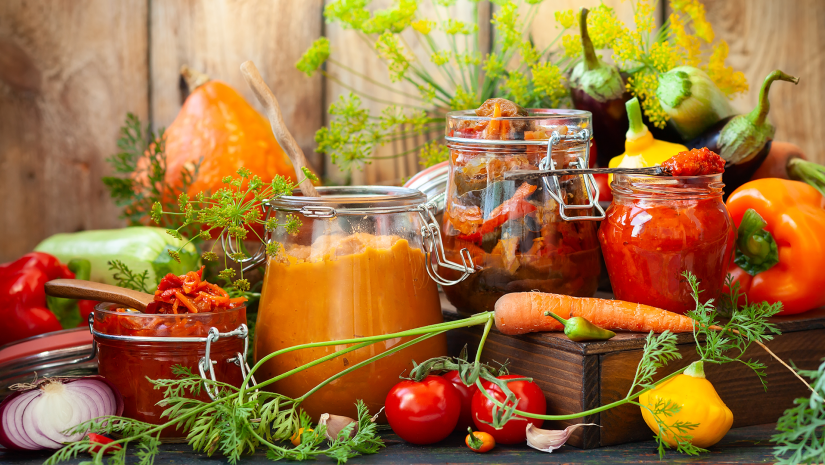 October is here and with it comes shorter and shorter cold days that are great to spend indoors. Thanksgiving, and its long-awaited weekend, has never been so close, often promising reunions with family and friends.
It's an opportunity to get together and enjoy each other's company, to spend time together at the table and in the kitchen during long days where meals have no end and no beginning. It's these moments, and all those conjured up by your favourite summer vegetable recipe, that I suggest you capture in a jar this year!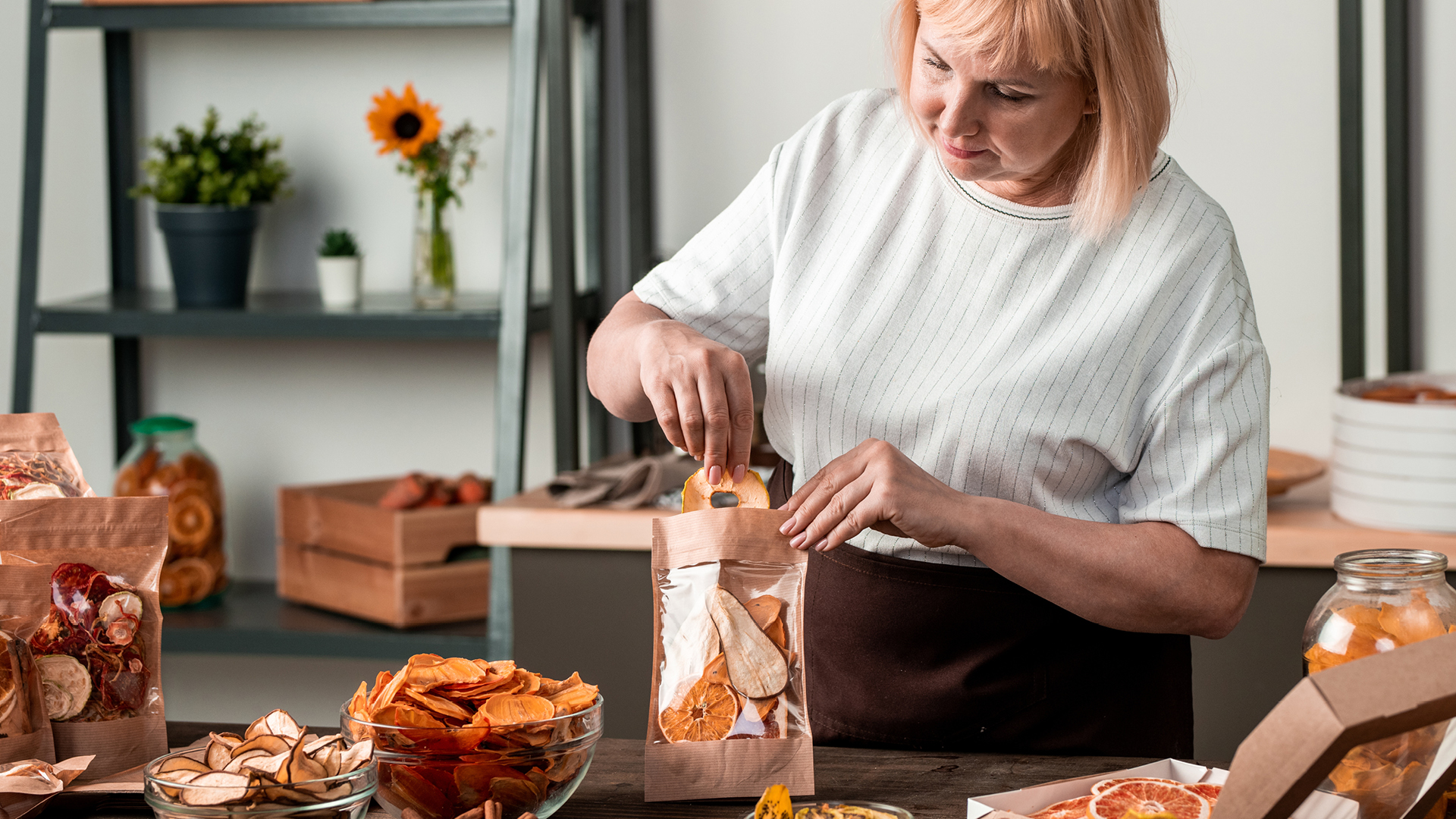 It's going to be busy in the kitchen this weekend and local produce is overflowing our grocery shelves. Potato peeling, vegetable chopping, pie making, and other delightful activities are on the agenda. You'll have hands to help you (we hope!) or you'll be that precious resource for others. Whether you're a small or large group, it's a great time for food preservation!
So, I challenge you to make the abundance last until spring, by dehydrating, freezing or canning Thanksgiving, so you can find its flavours when you want them and not lose a crumb!
Let's take a tour of some great recipes to preserve.
Cranberries to freeze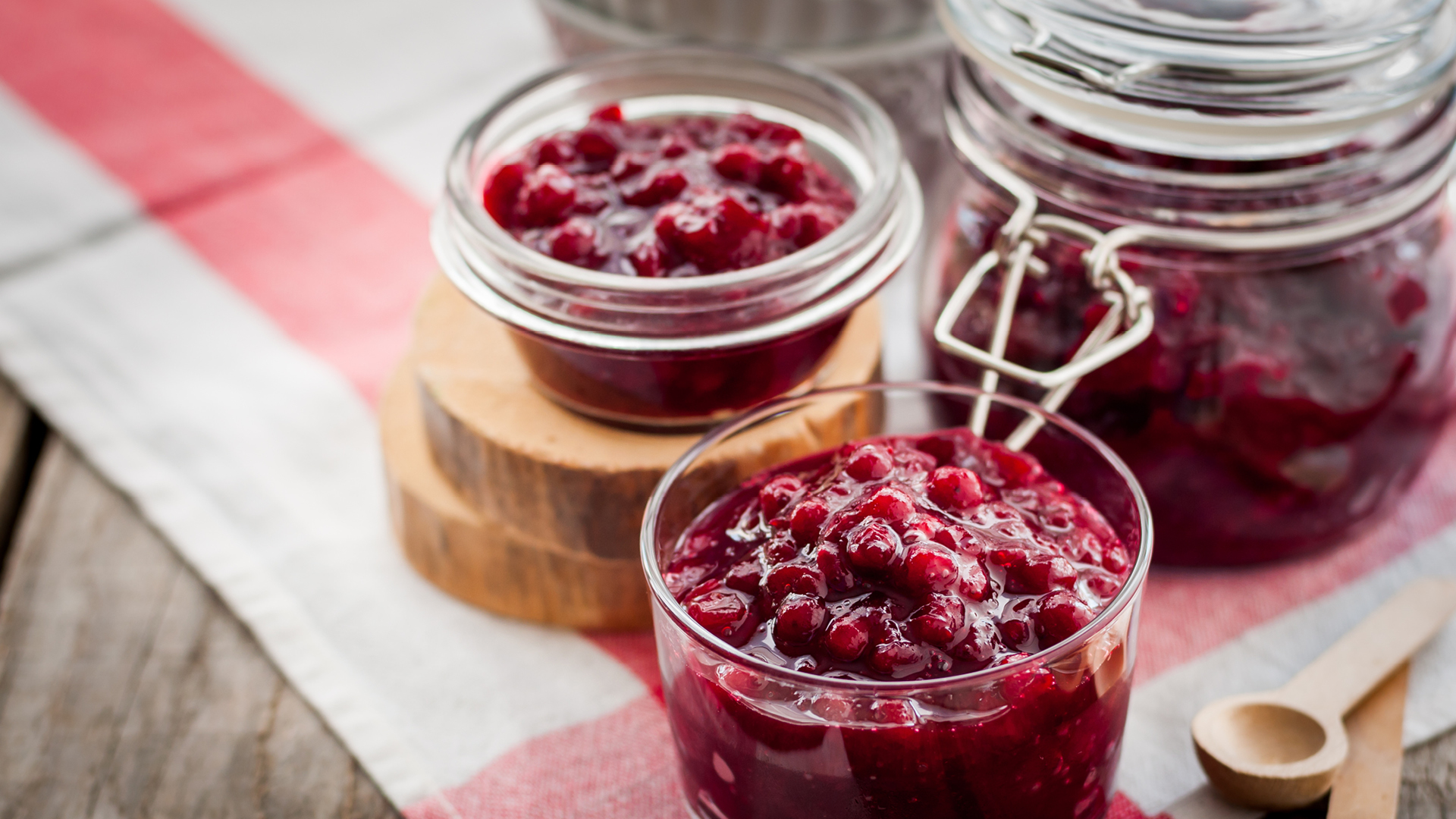 Let's start with the classic cranberry sauce! It is a perfect accompaniment to your turkey or vegetarian dishes and lends itself very well to canning. Plus, cranberries are in season right now, so they'll be cheaper in your grocery store and local. What more could you ask for? This recipe is easy to make, perfect if you are trying canning for the first time, and it uses one of my favourite spices: cinnamon. Yum!
Does canning feel too ambitious? Freeze your sauce in ice cube trays to portion it out and use it many times throughout the season!
Mushrooms galore
Let's continue with mushrooms. They are traditionally roasted with potatoes, sweet potatoes and other fall vegetables, but why not try a good cream of mushroom soup by mixing your favourites?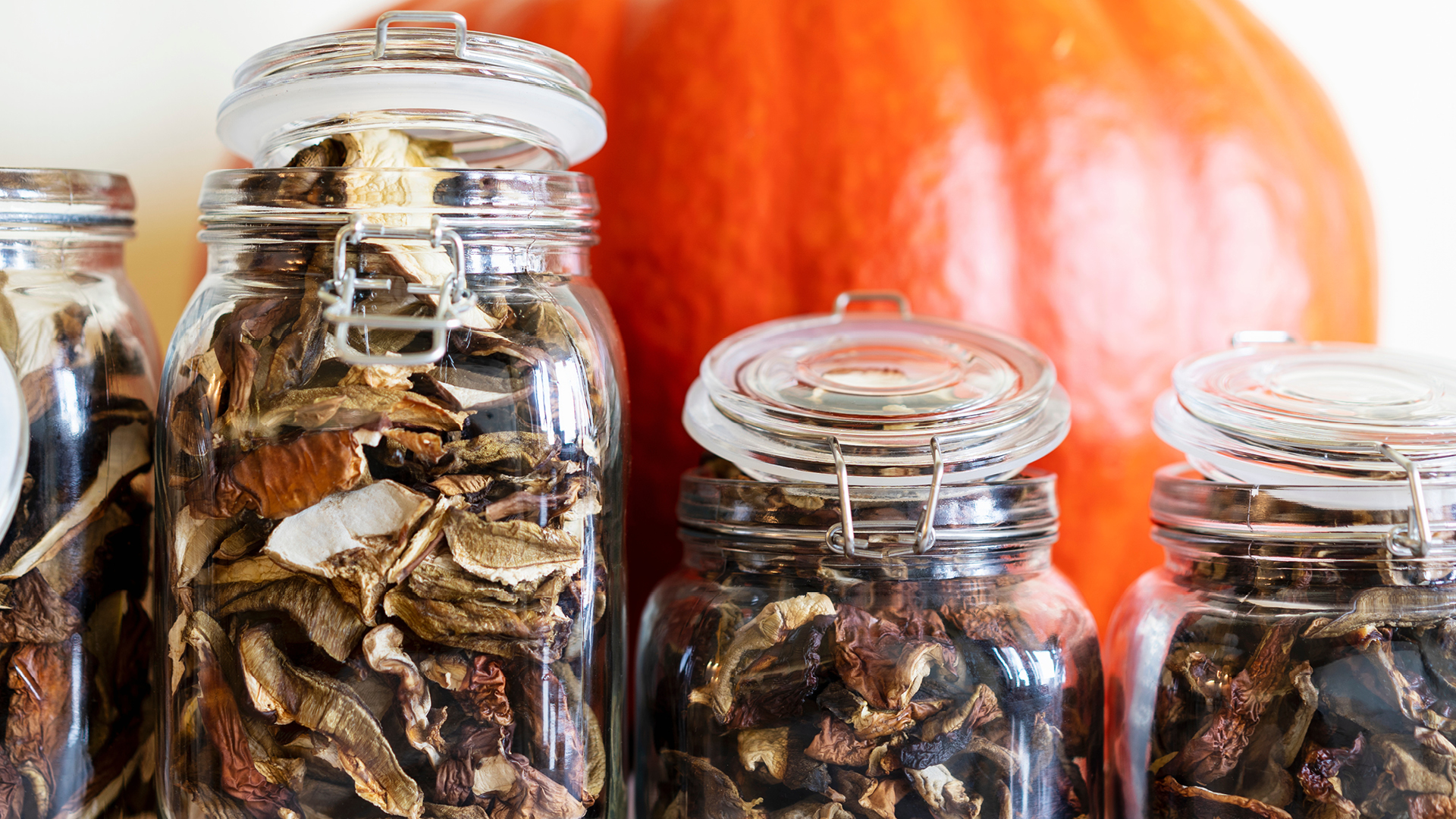 As with the vast majority of broths and soups, freezing is the ideal way to preserve your cream soup! Be sure to use airtight containers to avoid freezer burn and to portion your leftovers to avoid waste. Preservation via freezing is a little shorter than others (from a few weeks to a few months), so your soup can be used again at the end of the year.
Are you looking to preserve fresh mushrooms? Try dehydrating them! In powder form or dried whole, they can then be incorporated into any sauce recipe or used to garnish a delicious stuffing. Drying concentrates their delicious taste and allows them to be stored for one to two years!
Leeks aplenty
Let's talk about leeks. Perhaps a nice plate of leeks will appear on your table as a side dish to your main course. You could eventually turn it into a quiche and freeze it as is, ready to cook, like all the pies and tarts you'll be making this weekend.
If you always have too many leeks on your hands, dehydration will be your greatest ally. The trick? Cut the leeks into very thin slices so that dehydration is easier, and the final texture is crunchy. You can then use it like the garlic cousin that it is: to enhance all your dishes! Leek salt is also a great culinary exploration to try.
Get started, we are many!
There's no shortage of recipes and tips for preserving the season's delights. Your imagination, your equipment and what's in your fridge are your only limits!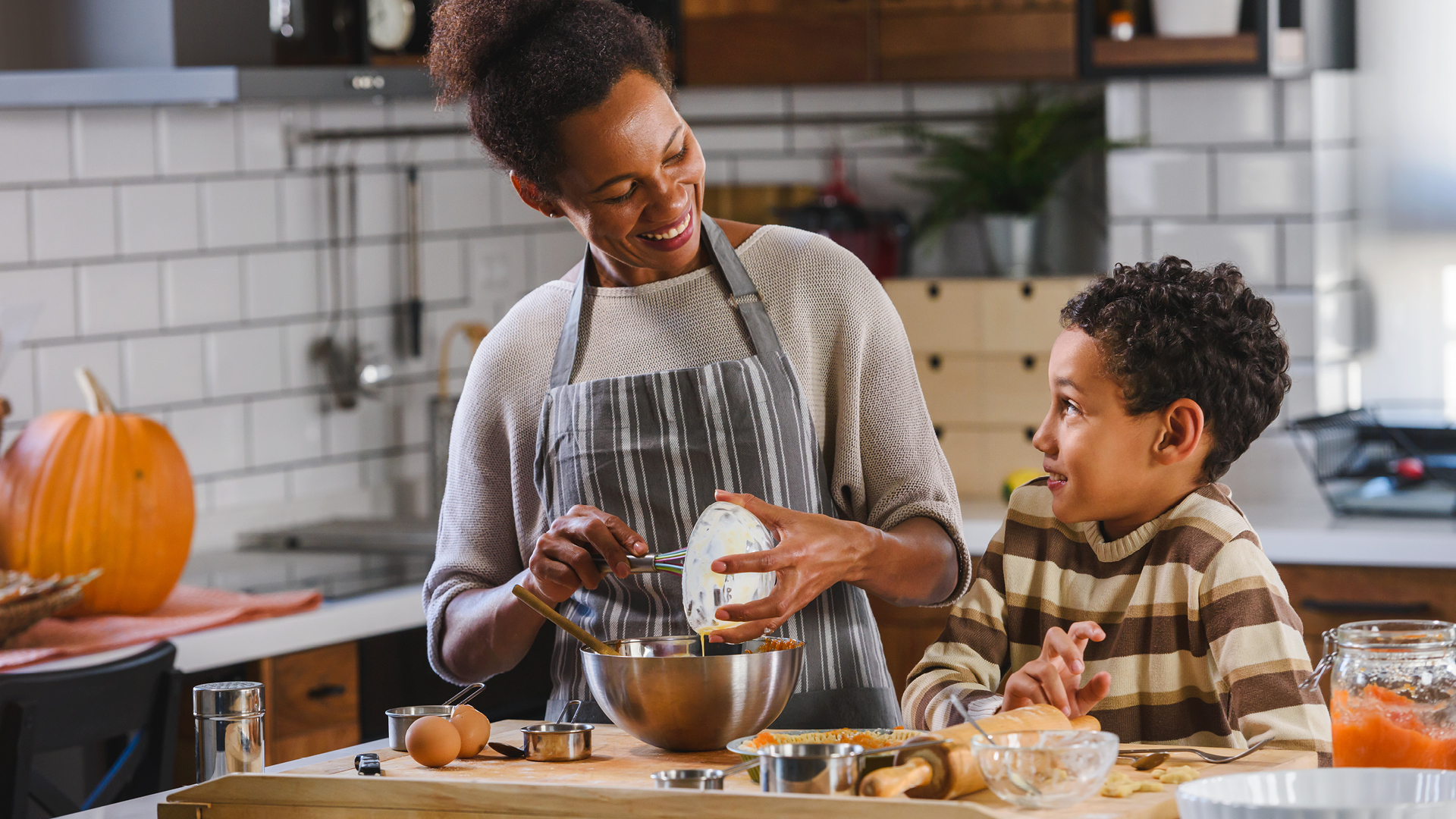 If you have any doubts about getting started, we've put together a guide to help you prepare for this social moment without stress! The Travelling Jar is coming to an end, but our website for this event is full of resources to help you discover simple food preservation techniques to replicate at home!
And because you can't end a season without ceremony, we're celebrating Food Preservation Day on October 9th and inviting all preservationists to join the movement! We've just launched an exclusive contest on Facebook and Instagram to reward those getting to work this year: two $500 IGA gift cards are up for grabs! (Quebec residents only.)
Whether it's your first time or your umpteenth.
Whether you're tackling it alone or in a team.
With kids or with people twice your age.
Here's to your jars!
---
---
Related posts :
---