Blog & News
EcoCharge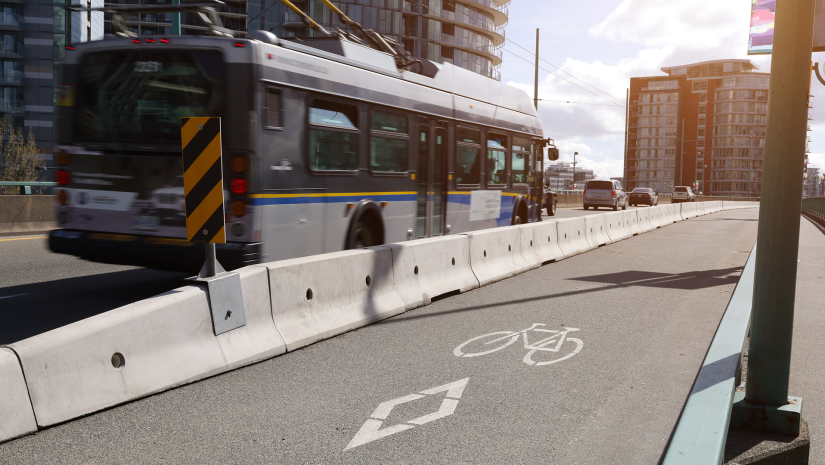 Believe it or not, sustainable mobility is not just about the planet! Even if a large part of it is, indeed, decarbonating our transportation system, the better part is about making it accessible for everyone!
This is where municipalities come in! They're in the best positions to create policies and infrastructure at the local level. They also have unique information on demographics, flows, etc. that they can use to tailor their transportation offer and come up with ground-breaking solutions for their population.
Time to get inspired! Let's take a quick tour of the ingenious projects implemented across Canada by municipalities that certainly decided to make moving about a bit easier.
Free public transportation for all!
The more citizens on public transport, the less vehicles on the road!
Free transportation removes economical barriers and promotes equality, pillars of sustainability that are as important as reducing environmental impact. It's a divisive initiative, but one that's been proven to work in getting citizens to use an alternative mode of transportation! Around 15 municipalities in the province of Quebec have decided to test it out. Mont-Tremblant has seen a 40% increase in public bus use since its introduction in 2019. The Côte-de-Beaupré MRC has itself seen a 175% increase since 2021!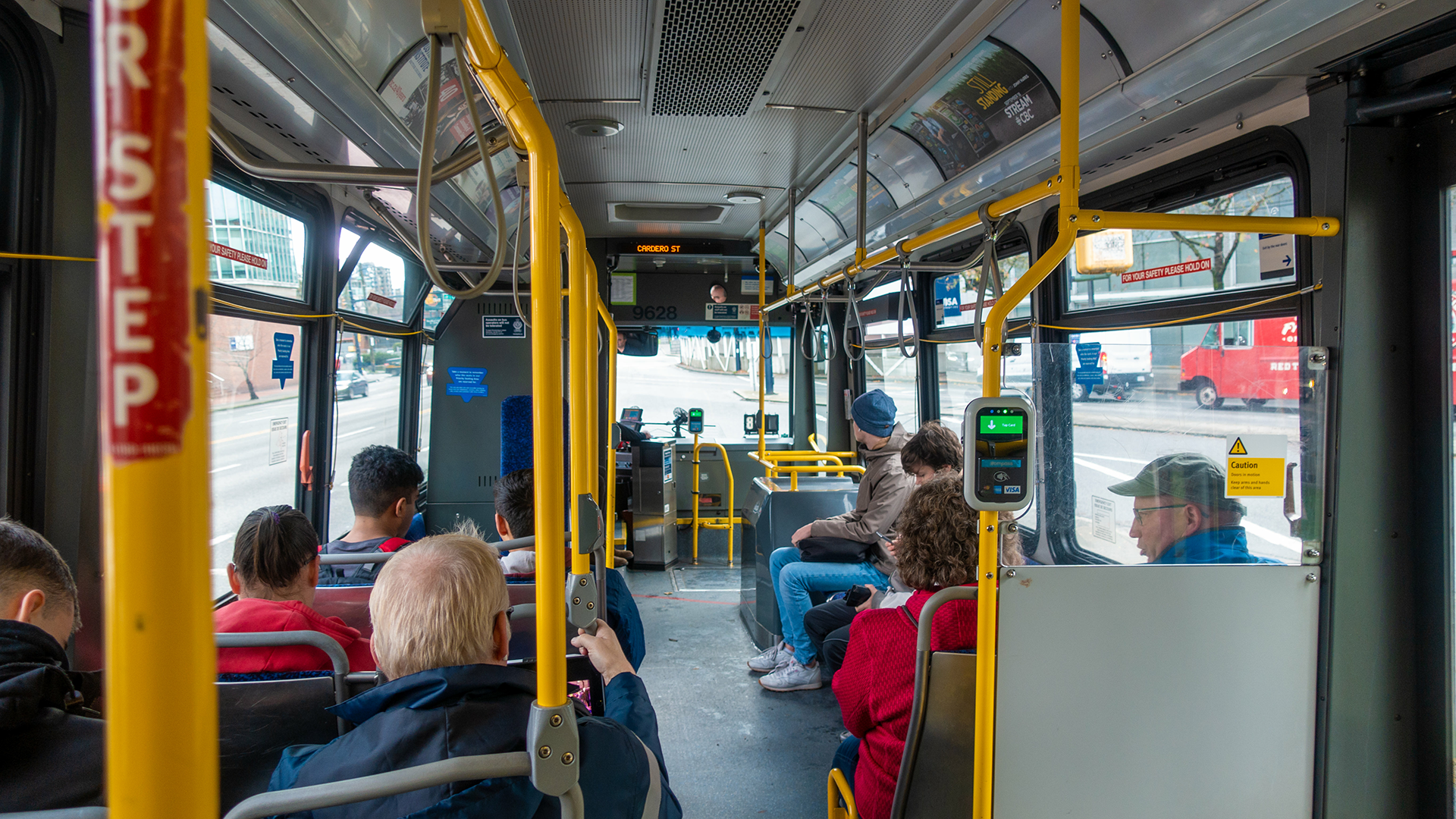 A good way for municipalities to get their feet wet? Try one free day of public transportation for Earth Day like Moncton (NB) did last year!
Another solution is to encourage employers to supplement the cost of public transit for their employees. Municipalities can help with this by adjusting their policies for local businesses.
Safe roads for all modes of transportation!
Cycling, walking, train… The more space and priority given to these modes of transportation, the safer and more accessible it is for citizens to use them and the more popular they get!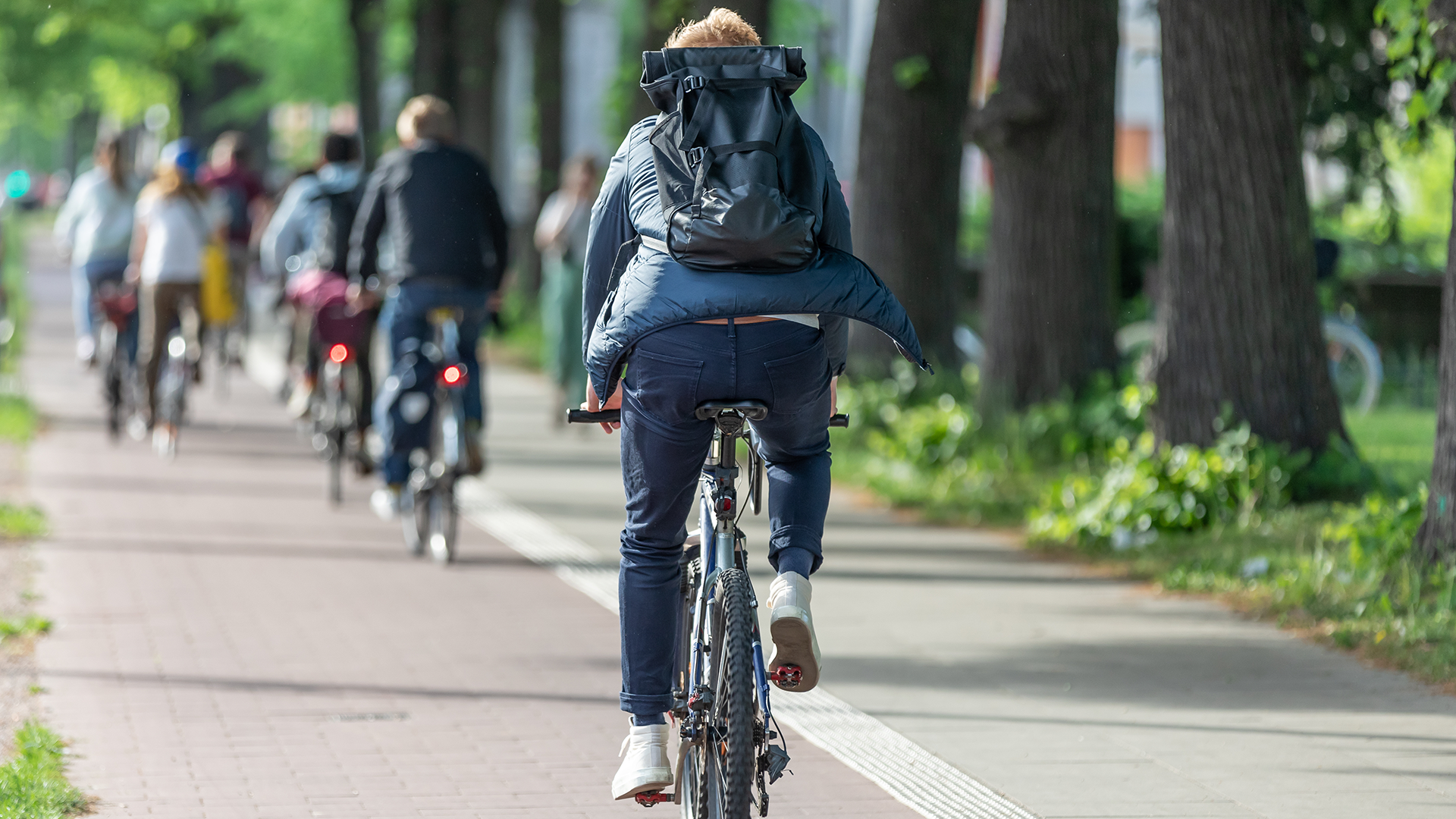 The City of Kelowna (BC) is known for its excellent bike lane infrastructure – 246 km of bike lanes per 100,000 residents! The city is also against building more car-roads and focuses on providing residents with as much space as possible to use active transportation.
In Montreal (QC), citizens played a key role in calling attention to the safety hazards of biking around the big island… and got heard! Since then, the Express Bike Network (EBN) has been created and its 184 km of safe roads are becoming a one-of-a-kind highway for cyclists.
Shared mobility in all cities!
Shared mobility is not only ecofriendly, but it can also free up public spaces, reducing the need for parking spaces and allowing a bit more diversity in urban landscapes.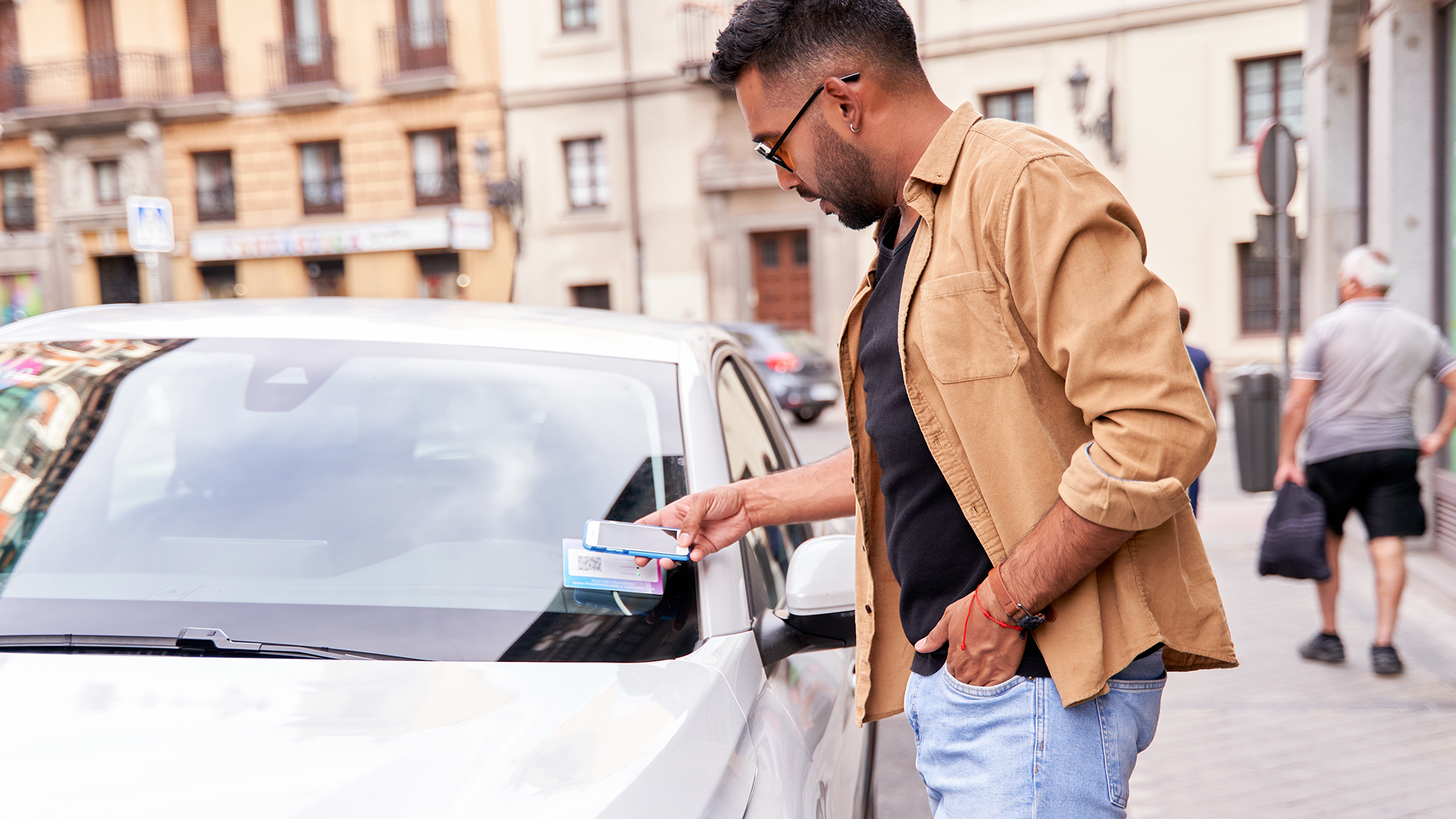 Sharing got a lot easier with the development of Transportation Network Companies (TNC), which now allow making connections as simple as just one click or tap.
One example is Communauto, a Canadian car sharing service available in areas of Quebec and Ontario, as well as Calgary (AB), Edmonton (AB), and Halifax (NS). Users can simply borrow a car through the application when they need it for longer distances or trips.
These services are also a great alternative for people who need to travel slightly longer distances and do not own their own bikes, scooters, etc… Some examples include Bike Share Toronto (ON), which has a network of around 6,850 bicycles spread among 625 stations, and the City of Calgary (AB) which has a shared micromobility program that includes local electric scooter and electric bike rental systems run by private companies.
Electricity fueling all our commutes!
Electric mobility is becoming increasingly popular as a sustainable option for individual transportation. Not only does it reduce emissions from traditional transportation sources, but it can also make travel more efficient and cost-effective! A lot relies on the cities' investments to develop the costly infrastructures needed for our electric vehicles.
We do have a champion in Canada! Victoria (BC) is known as one of the best cities for EV charging infrastructure, with 126 EV charging stations per 100,000 residents! It plans to continue supporting the expansion of its network.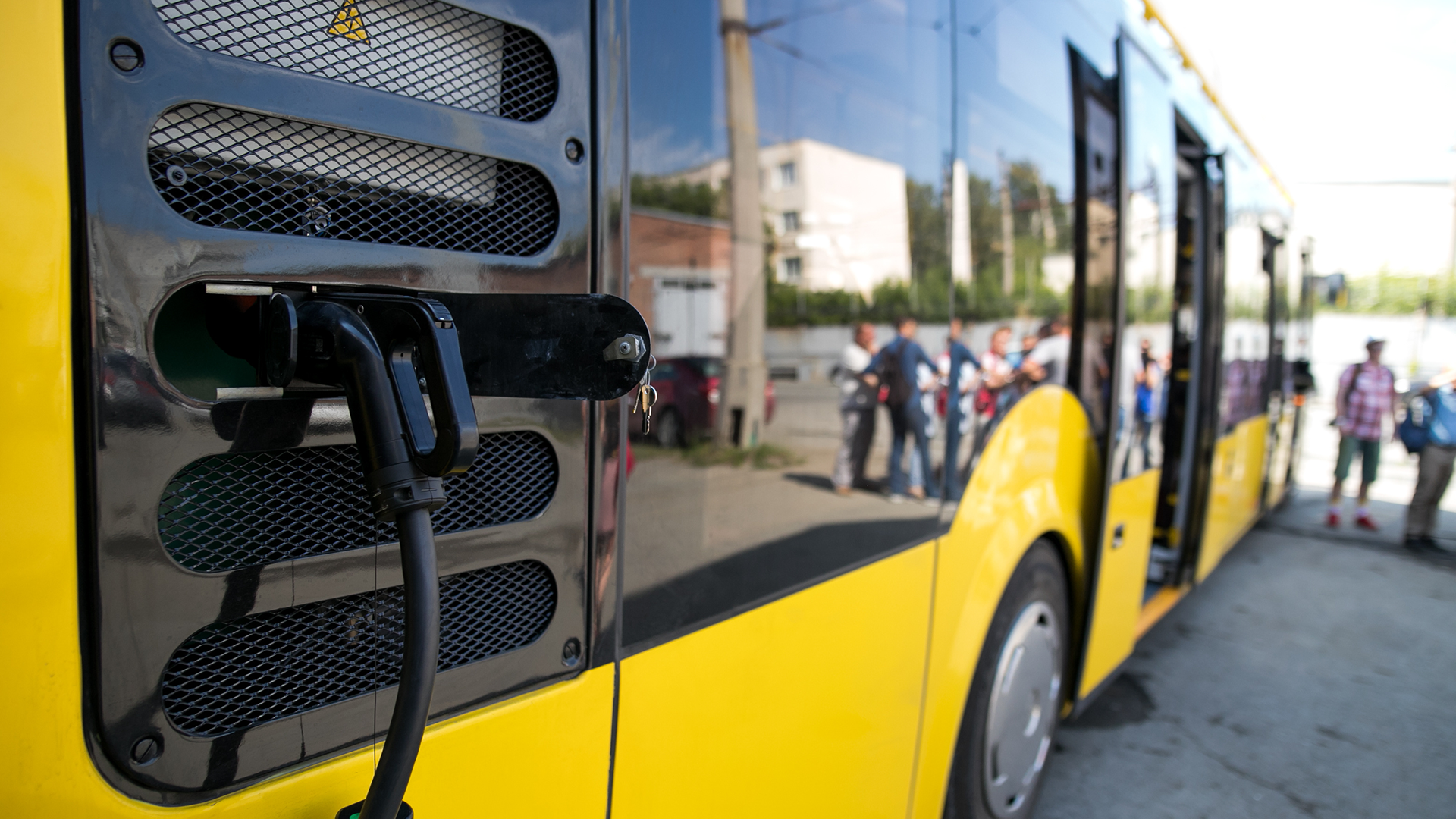 Charging infrastructure is still in development in a lot of areas. Earth Day Canada has a few initiatives to support municipalities in their endeavors!
• Transition Wow is a program of acquisition and conversion of light thermal trucks into electric to electrify corporate and municipal fleets. The cities of Côte Saint-Luc and Boisbriand have already had the opportunity to test out our truck converted by Ingenext. Municipalities can benefit from this service – it's a very accessible option to consider instead of purchasing entirely new electric fleets!
• EcoCharge is a network of 100 fast charging stations located throughout Quebec and New Brunswick across 50 IGA partner sites. The goal is to make charging more accessible across the provinces, especially far from the big city centers.
• Charged for Change is a program created in partnership with Aviva Canada that aims to facilitate the transition to electric mobility in underserved communities across Ontario. Aviva's funding of $3 million will help remove a key barrier these communities face in getting EV infrastructure up and running.
There are certainly many actions we can take at the individual level in the fight against climate change. These actions become much more accessible when infrastructure and support are provided by local governments. Canadian municipalities are already making efforts on this front and are developing plans to continue.
Switching from the old 'all by car' system to sustainable transportation isn't such a dream! But cities do have a key part to play and are increasingly dedicating themselves to the mission. Here's to the future of mobility!
Sources
Transport collectif gratuit : partout et pour tout le monde ? (2023), Un point cinq
Why the future of sustainability starts with mobility (2021), World Economic Forum
Shared Mobility in the Greater Toronto and Hamilton Area (2017), Metrolinx
Canada's Most Sustainable Cities (2022), Tamarack Institute
The Importance of Sustainable Mobility for all, YoCharge
Can you guess which Canadian city has the most affordable bike-share system? (2021), Canadian Cycling Magazine
---
Related posts :
---