Blog & News
Distribution of eco-friendly items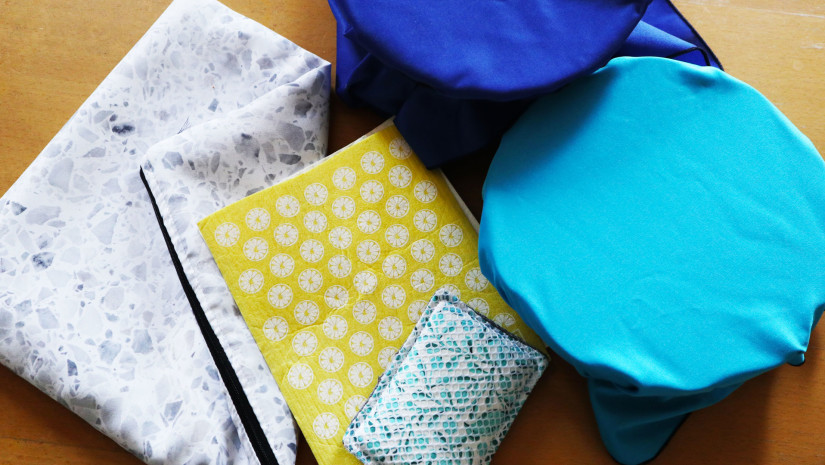 Buy local. Two words that are popping up more and more in the consumer's lexicon, and this trend has only grown since the beginning of the pandemic. Since the acceleration of globalization in the past few decades has made thousands of products from around the world much more accessible and affordable, why is it so crucial to buy local, often more expensive, products?
Defining a "local" product
Buying locally allows us to reduce our environmental footprint, since the transportation of goods from far away can be very polluting. But where is "local" exactly? The question comes up when living in a huge territory like Quebec! According to the Energy Act of 2008, a product is considered local when it is manufactured or grown within a perimeter of 640 km2.
"Buy local" can also mean purchasing without an intermediary, directly from the producer or manufacturer. This also facilitates traceability, so we can know exactly where the products come from and how they were made. By skipping the middleman and reducing the transport distance, there is less handling of the product and therefore less packaging!
In light of this knowledge, it was only natural for Fonds Éco IGA's eco-friendly kit distribution program to turn to local products! In addition to helping us reduce our daily waste, the kit generates less pollution while encouraging the local economy. Here is a profile of these great locals behind the amazing 100% Quebec-made products that make up the eco-friendly product kits for the 2021 tour.
Pénélope St-Cyr Robitaille, Co-Founder – La Fabrik Éco
It was by asking her sister, who is also co-founder of La Fabrik Éco, to make cloth lunch bags that the company was born: "[trans.] …then, some of my friends thought the bags were great and wanted some too. So my sister Camélia and I started to create a logo, an Etsy for online shopping, a Facebook page, etc. And that's when it all started!" says Pénélope. It was by reflecting on her own daily actions and lifestyle that her interest in zero waste began to flourish.
For Pénélope and her sister, offering products sourced as locally as possible was anchored in the company's core values: "[trans.] We can hire locals, our ecological footprint is decreasing (less transportation), we have good control over the product we create, we wanted to boost the local economy. […] Our fabric is more expensive, but it is made from recycled plastic bottles, and for us, that is important."
Their washable dish covers will be available in two sizes (medium and large) in the eco-friendly products kit!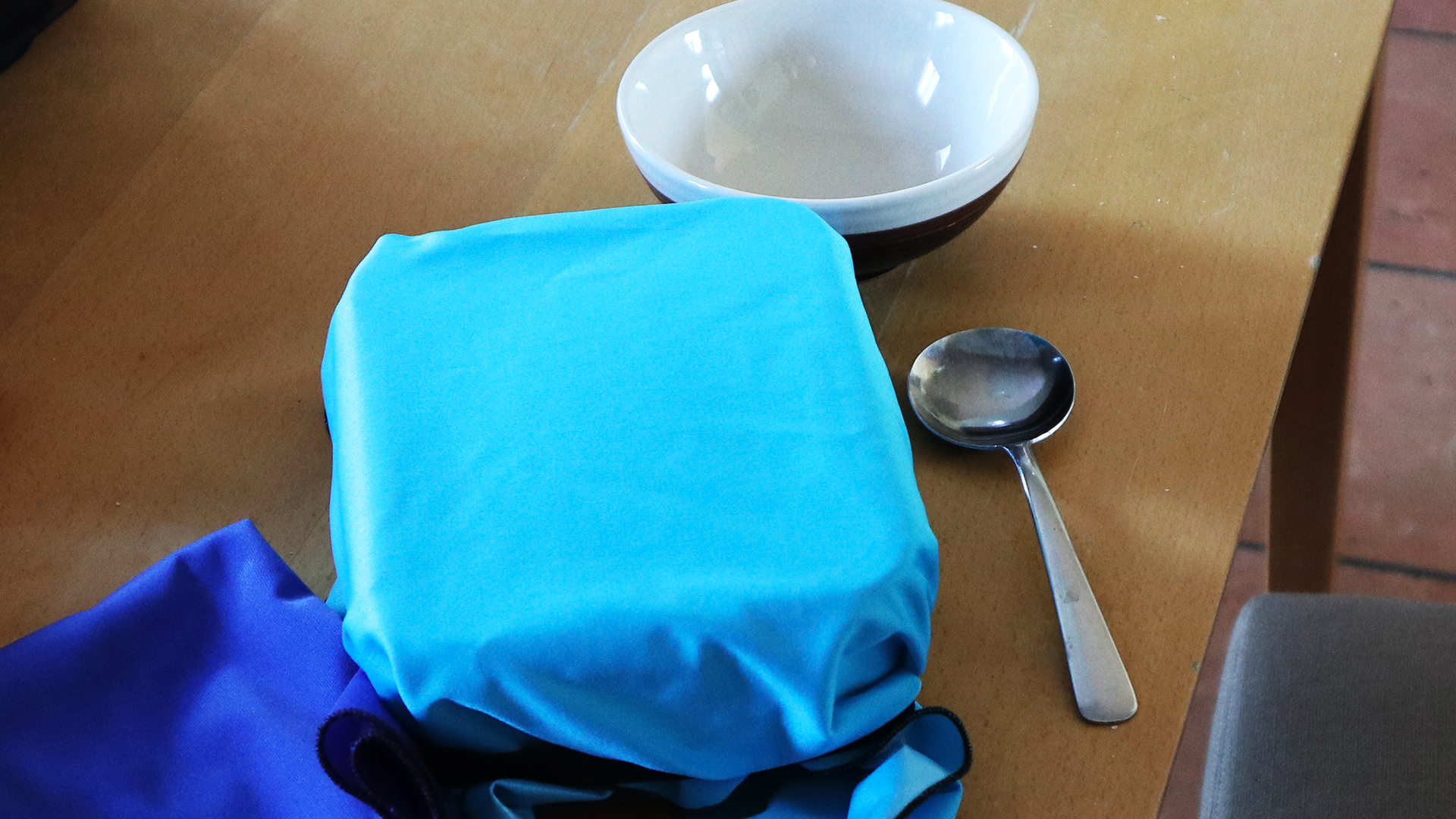 Marie-Pierre Bérubé, President & Founder – Kliin
Marie-Pierre received a washable absorbent towel as a gift from a friend who had just returned from Europe, and that was all it took to convince her of the effectiveness and relevance of the product in the battle against overconsumption. "[trans.] Consumers buy and throw away hundreds of rolls of paper towels in the garbage every year. It's unacceptable! […] Our products are a perfect match not only because they are 100% compostable but also because they are super efficient and reusable."
For the founder of Kliin, the importance of buying local must be pushed forward: "[trans.] Together, we can support each other in rebuilding the Quebec and Canadian economy. We need to share information, explain why Asia can offer ridiculously low prices and explain that our local businesses are supporting local families at fair prices thanks to fair wages." 
Two Kliin reusable absorbent towels are included in the eco-friendly kit!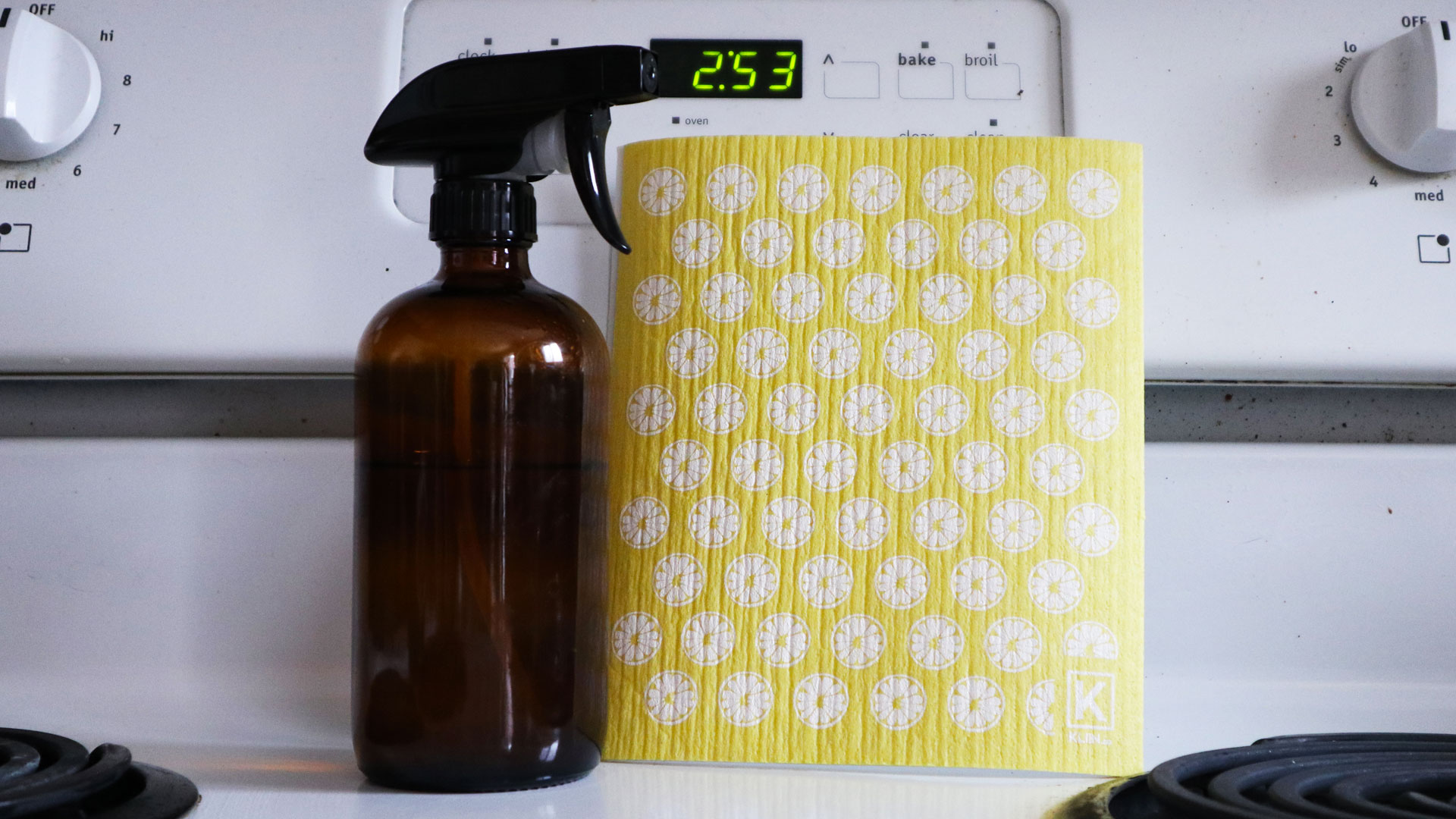 Julie Pepin, Founder & Owner – Ohana
For Julie, knowing the basics of sewing and being able to repair clothes was part of her ambitions: "[trans.] I've always had an environmentally conscious side, so I started making reusable sandwich bags for myself and my daughters. It didn't take long for my co-workers and friends to start placing orders with me. Later, I opened an online store for fun. After that, everything went very quickly. I left my job to devote myself entirely to my new company. I quickly discovered a passion for sewing, creating and entrepreneurship."
The importance of offering local products is reflected in Ohana's core values, for the environment and equally so for boosting the Quebec and Canadian economy: "[trans.] I buy ALL my business materials from Quebec or Canadian companies. I only use 100% certified organic cotton with eco-friendly dyes that have a low impact on the environment. I prioritize natural and recycled fibres."
A washable sponge from Ohana is included in the eco-friendly kit!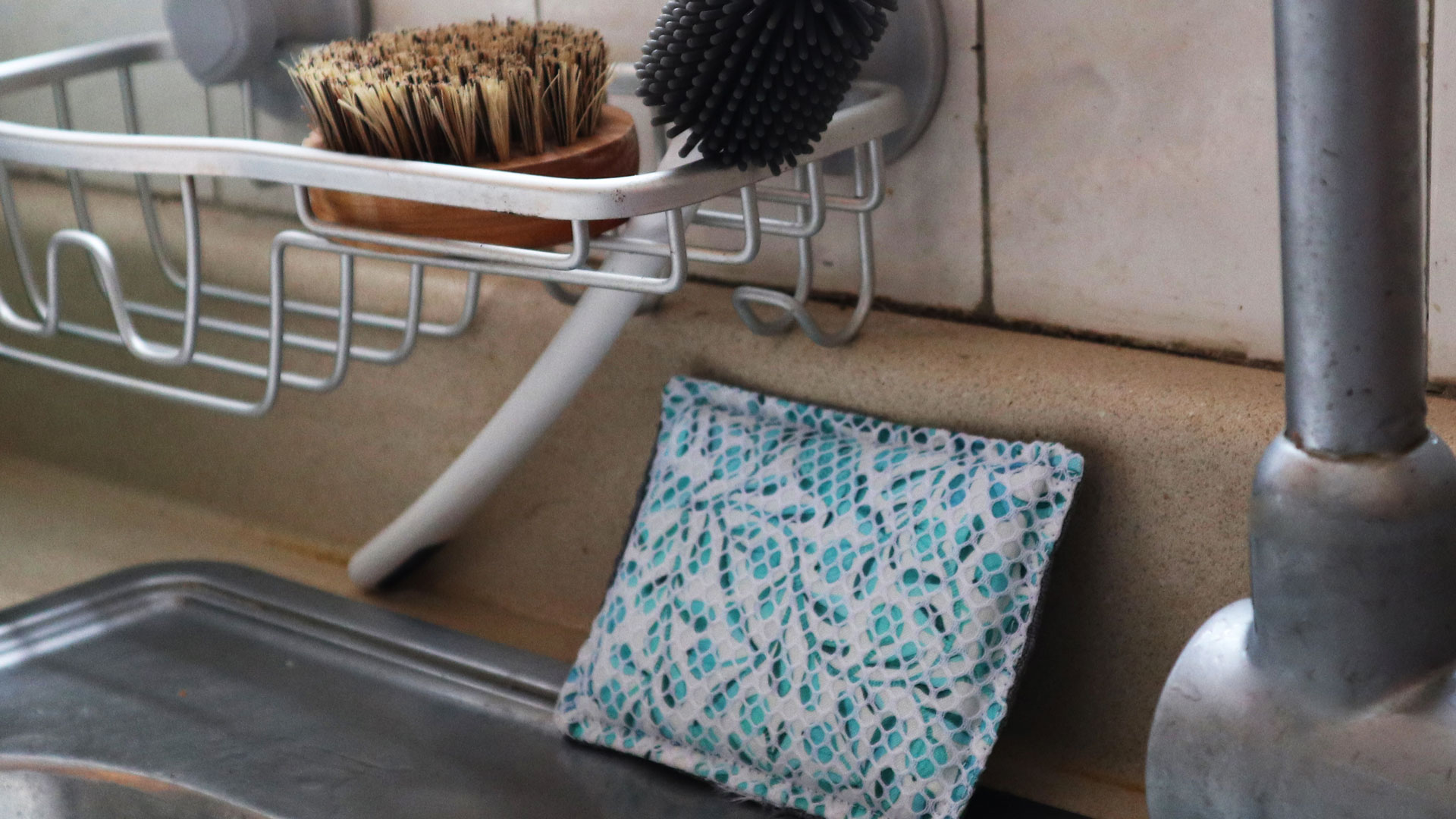 Sophie Bergeron, Co-Founder & Vice-President – Les Éco-libris
For this young Quebec company, it was a happy accident that propelled the marketing of their products: "[trans.] After seeing reusable sandwich bags at a yoga festival, I asked my mother if she would be able to sew some for my own needs. After several tries, my mother (co-founder) started using them herself and then forgot her cauliflower in a bag in the fridge for a month. When she took out the bag, she realized that her vegetables were perfectly intact and free of mould! So we realized that we had made a fantastic discovery! […] A year later we decided to join forces and create a complete line of zero-waste products that are easy to use."
For Eco-Libris, positioning itself as a key player in the local economy is at the heart of the company's values: "[trans.] We wanted to reduce our consumption overall and we knew that importing products is extremely harmful to the planet. […] All our materials and designs are printed and designed in Quebec. We work with other Quebec companies to stay as local as possible and encourage our peers."
Furthermore, this company is not only concerned about the environmental impact of the manufacturing and distribution of its products, but it also attaches as much importance to the end-of-life of its products: "[trans.] We are in the process of setting up a recycling system for obsolete or broken bags to counter this problem. Bags that can be repaired will be donated to charity, and unusable bags will be sent to a textile recycling centre."
A large Ecolifrais food storage bag is included in the eco-friendly kit!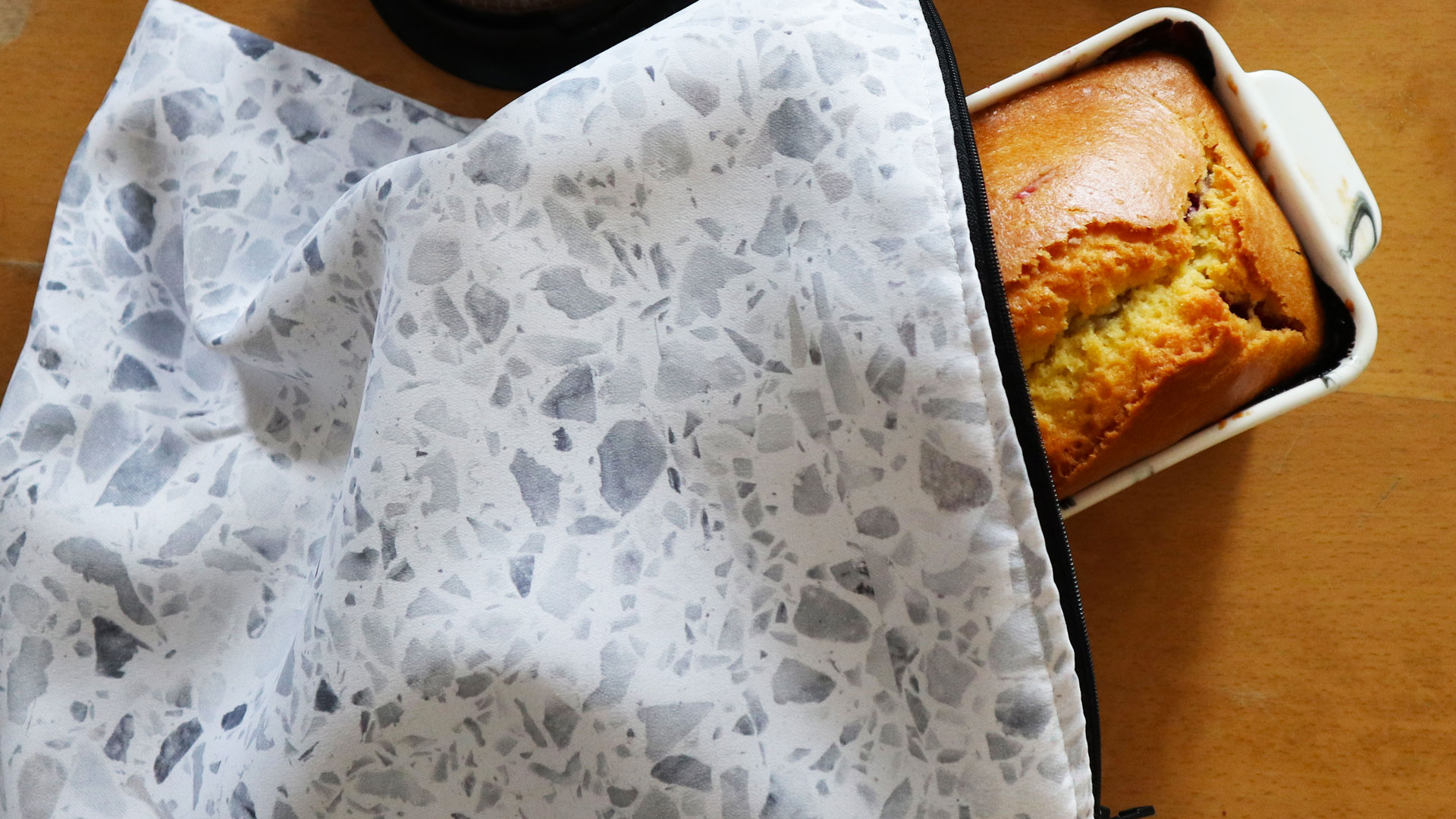 Kits will be distributed throughout Quebec and New Brunswick, you can sign-up here!
---
Related posts :
---