Blog & News
EcoHack-A-City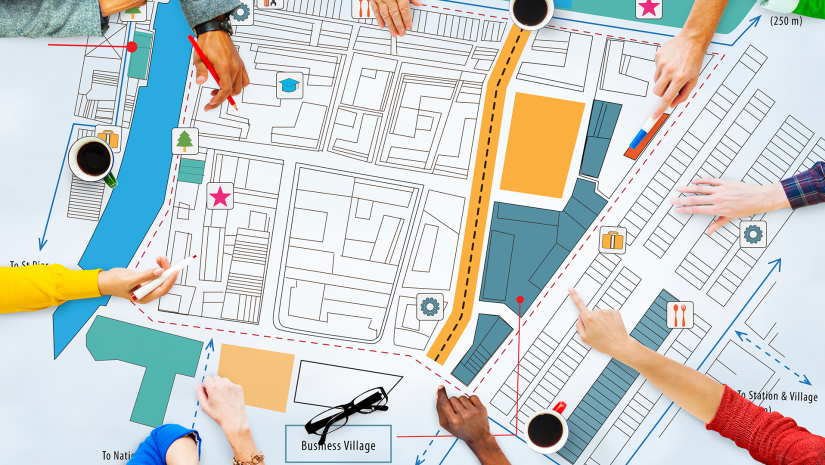 Climate change occurs at a global scale, it's true. Yet, the repercussions of this massive event are felt at a very local level. With wildfires, record heat and flooding all in the same year, the province of British Columbia knows that all too well. On the other side of the country, Quebec faced an EF2 tornado and Newfoundland endured a Category 2 hurricane. Different parts of the country are affected differently, which puts municipalities across Canada at the heart of the battle against climate change.
Municipalities Play A Major Role in the Ecotransition
Municipalities are in the best position to have a real understanding of what is needed to trigger the ecological transition to make an impact on climate change. Because of how they're structured, they can adapt to the needs of their local area and communities and put in place action plans that are more likely to foster quick and concrete commitments.
That said, if municipalities have a role to play, they can't do it alone! The environmental challenges they face are complex and they'll need help from their communities and experts from all walks of life on these challenges.
EcoHack-a-City brings people together in two different ways allowing for an exchange of ideas in search of concrete solutions adapted to local issues. First, through a public panel open to the general public during which experts discuss environmental issues affecting municipalities and where citizens can take ownership and express themselves on these issues. Second, experts in their field are brought together through a collaborative problem-solving training open to representatives of municipalities, non-profit organizations, educational institutions and businesses.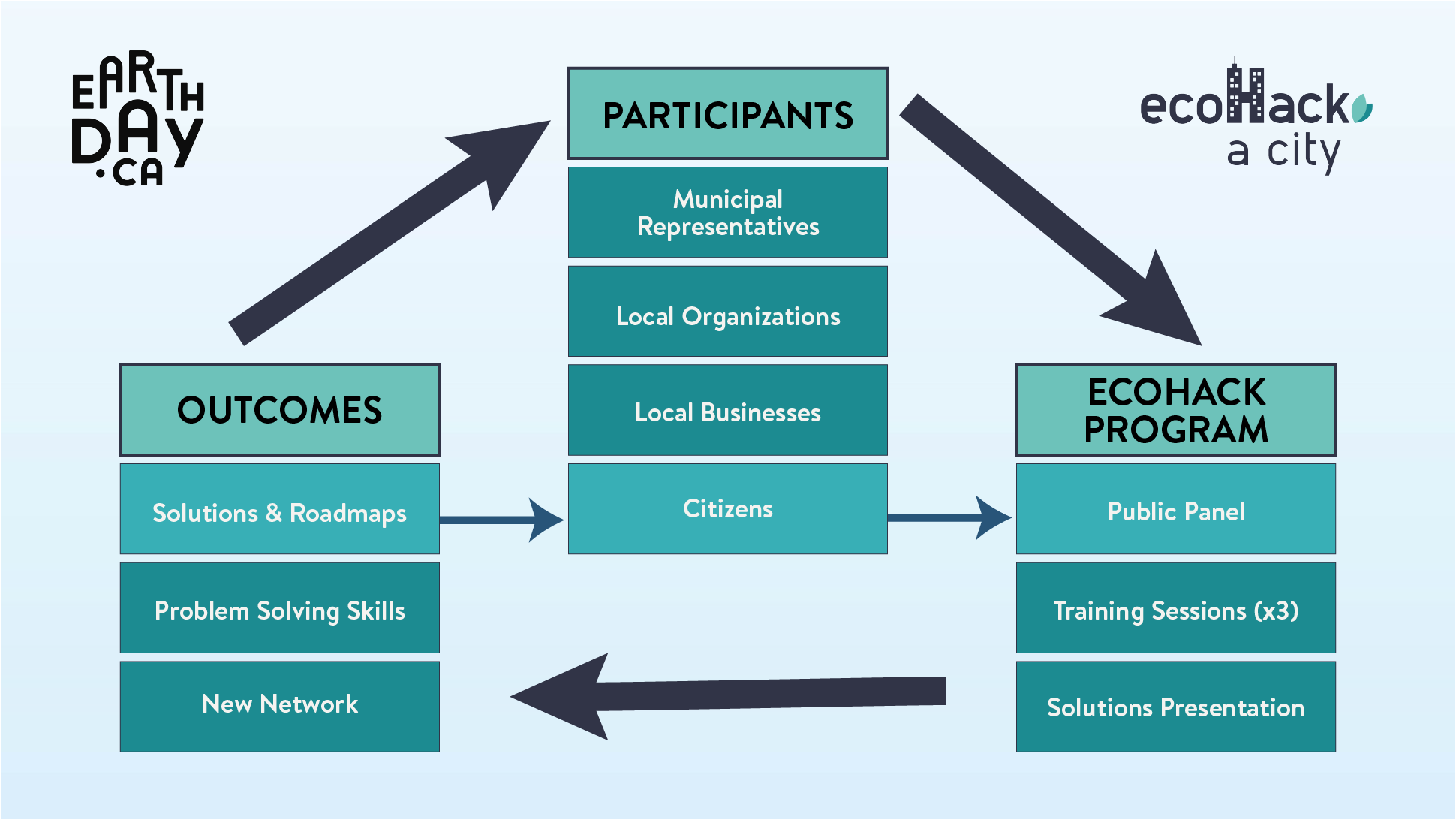 The Public Panel As The Kick Starter For Conversations
There are a wide range of environmental challenges out there. Personally, I'm always enthusiastic to learn more about them, and attending the public panels has been a great way for me to expand my knowledge!
The public panel is the foundation for the training and puts the environmental issue in question into context. The public gains the opportunity to learn about the issue while the training participants are able to understand the general problem before working on solutions to a more specific question asked by the municipality.
The Training Provides A Communal Space For Finding Solutions
The municipality co-hosting the event works with the training facilitators to come up with a specific question for participants to answer. Why? Because these issues are so complex! The question helps give the participants focus—otherwise they wouldn't be able to fully address them. For example, if the issue of zero waste in the industrial sector seems overwhelming to tackle, focusing on the construction and demolition sector and the waste generated by demolition sites makes it a much more bearable place to start!
Finding solutions is a process of several weeks, with guided brainstorming sessions. I've attended a few of these sessions, and in each one, I was impressed to see how, when people went outside the usual way they approach certain issues, their creativity increased tenfold! Having a diverse group of people around the table is what fostered creativity and inspiration.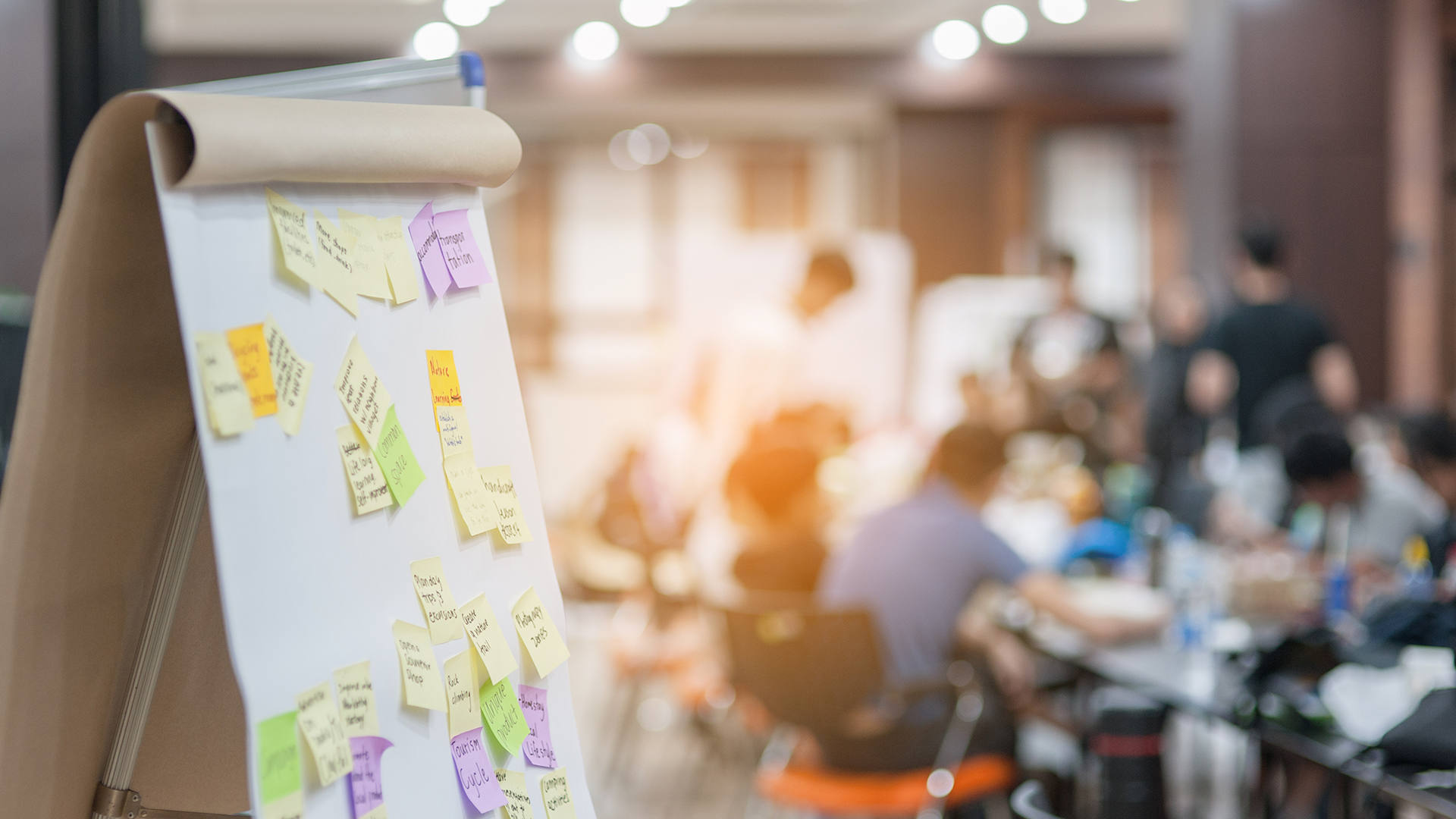 Municipalities, non-profits and businesses are already putting in place solutions to develop sustainable communities, each from their own perspective. Getting actors in these sectors to think together around the same environmental challenge allows them to discover new perspectives. Together they can better understand how the same environmental challenge can impact these sectors differently in order to think of more creative and complete solutions.
The local connections made during the training also lay the groundwork for follow-ups and collaborations to turn the ideas discussed into concrete projects. Participants in the training even leave with a new set of skills in problem-solving. Learn more
Ending The Event With Positive Takeaways
The solutions discovered by the end of the trainings become an available tool for the municipalities to face local ecological challenges and for citizens to have conversations with their own municipalities.
Municipalities are strong influencers in the journey towards a sustainable future, but the key to this future lies in the strength of our collectiveness. Only by understanding how each group of actors in a community is affected by climate issues will we be able to create resilient communities in the face of climate change.
The ecological transition is one that we will only make together. By multiplying these problem-solving trainings, like the EcoHack-a-City program does, and focusing on a different aspect of a known environmental issue each time, we will slowly be able to build a strong system of roadmaps to follow and solutions for cities to implement. We can create a strong network of change makers across the country to build a brighter future for everyone.
So if, like me, you want to expand your knowledge, give EcoHack-a-City a try! The next public panel will be organized with the City of Halifax, on May 17th and will address Climate Resiliency Retrofits for Residential Buildings.
---
Related posts :
---